When you record rebates or simply paid with your card when you go out with your friends and received their shares in cash, you can record them by following the instructions below.
For example, if you went for lunch with your friend, and you paid the bills with your credit card and your friend paid his share to you in cash, you can record your spendings on this occasion by following these steps.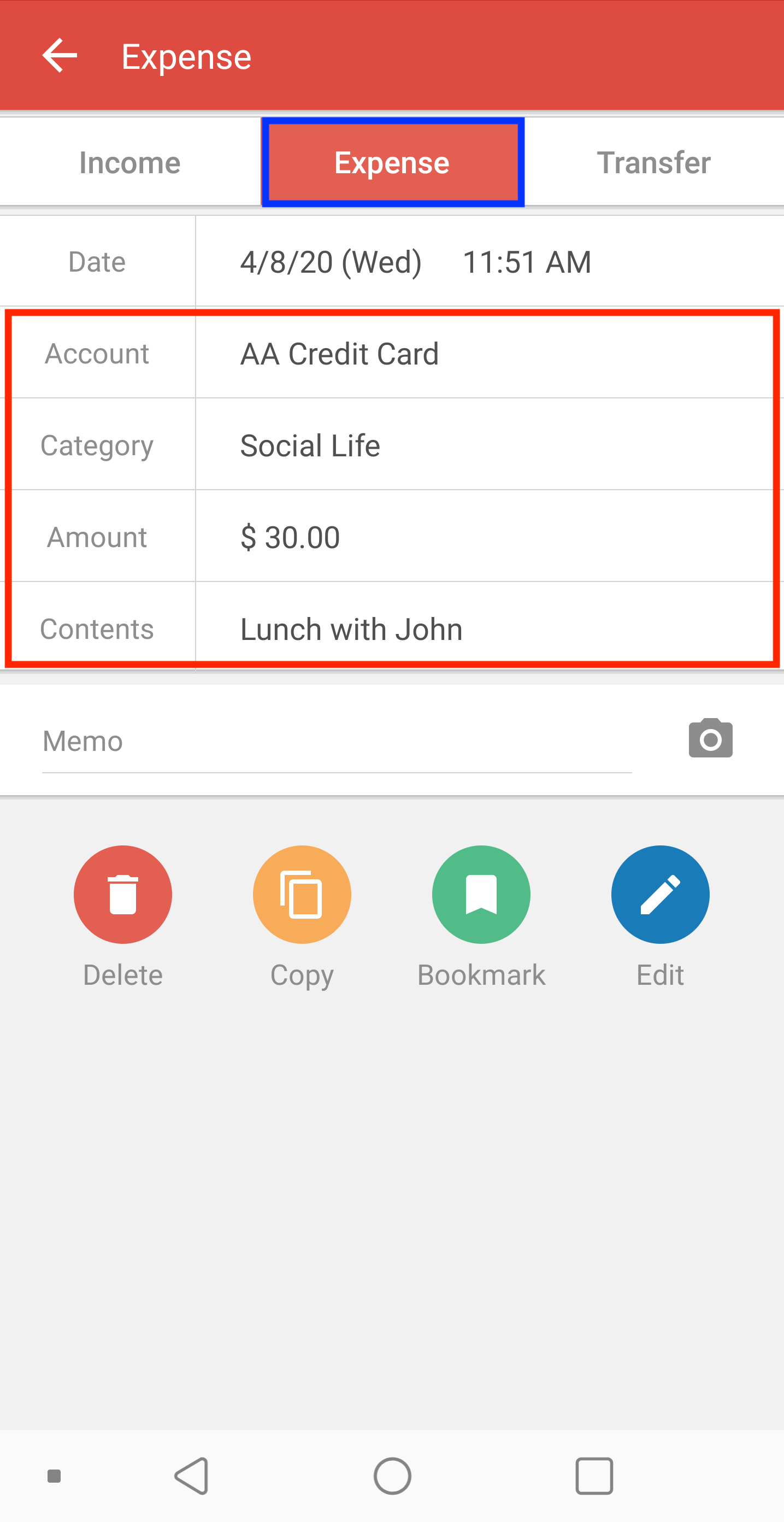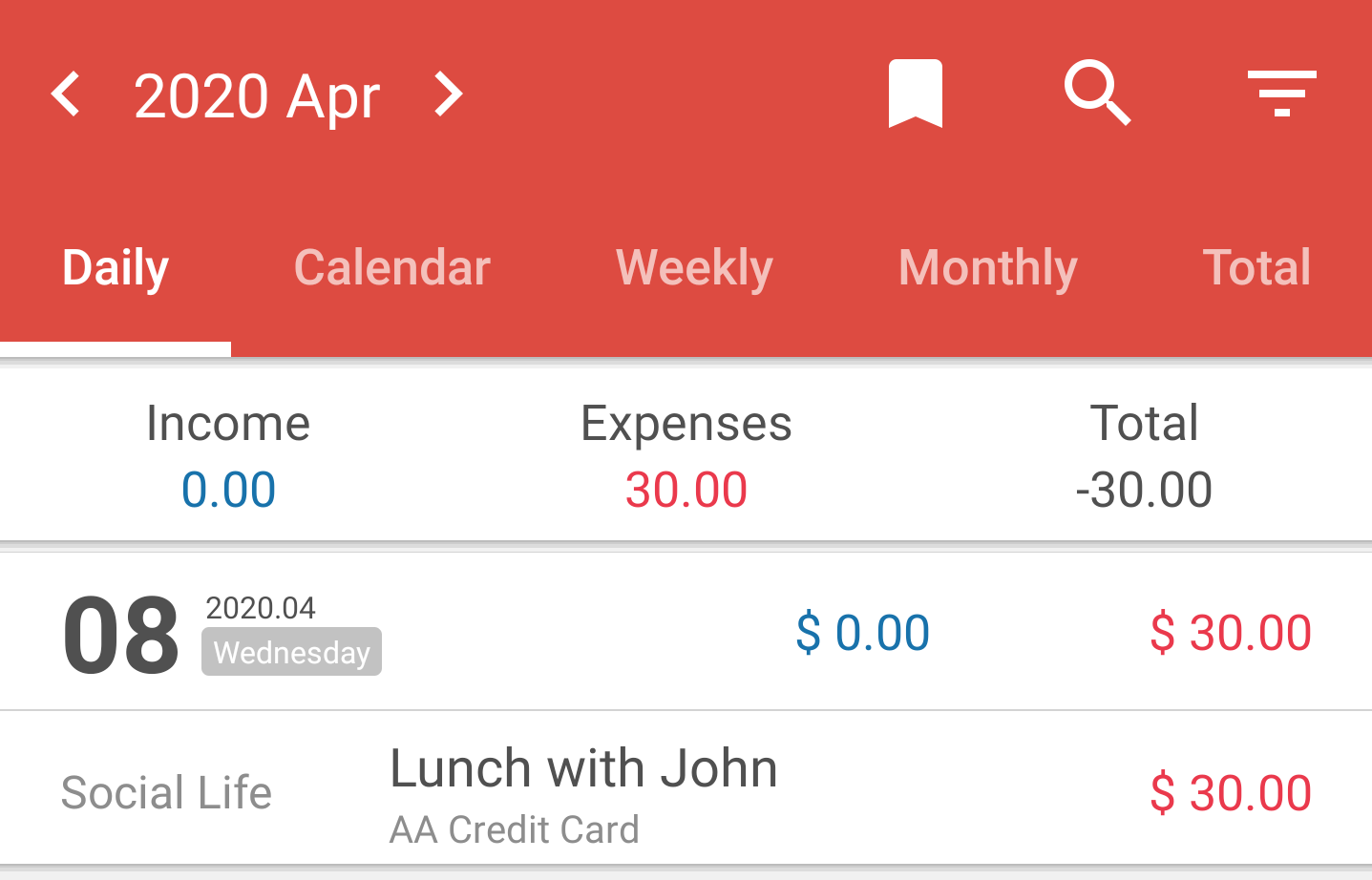 From here, $15 that you have received from your friend can be recorded via using negative expense. In the "Amount" field, type in -$15.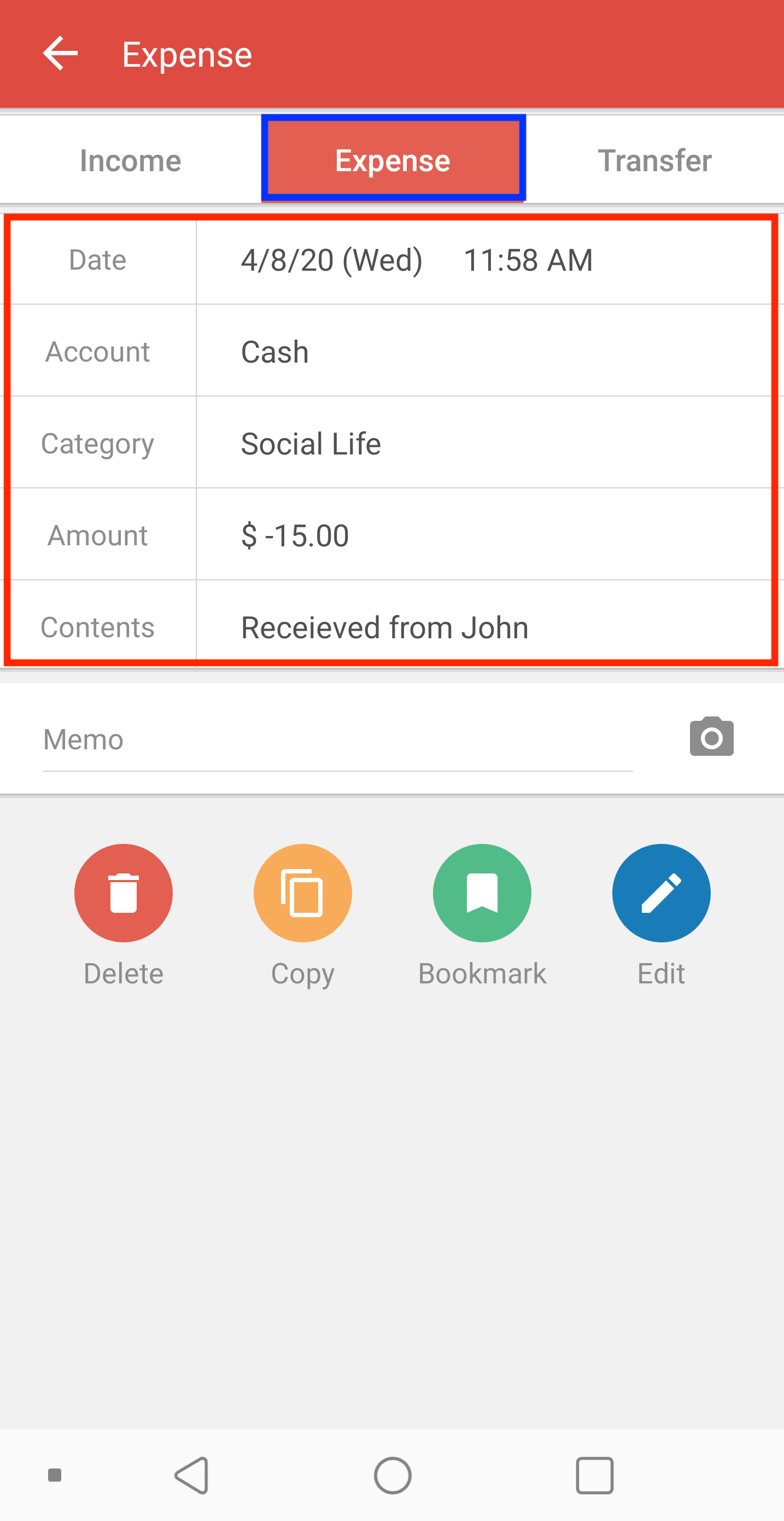 You can now confirm that your card expense has been deducted to $15.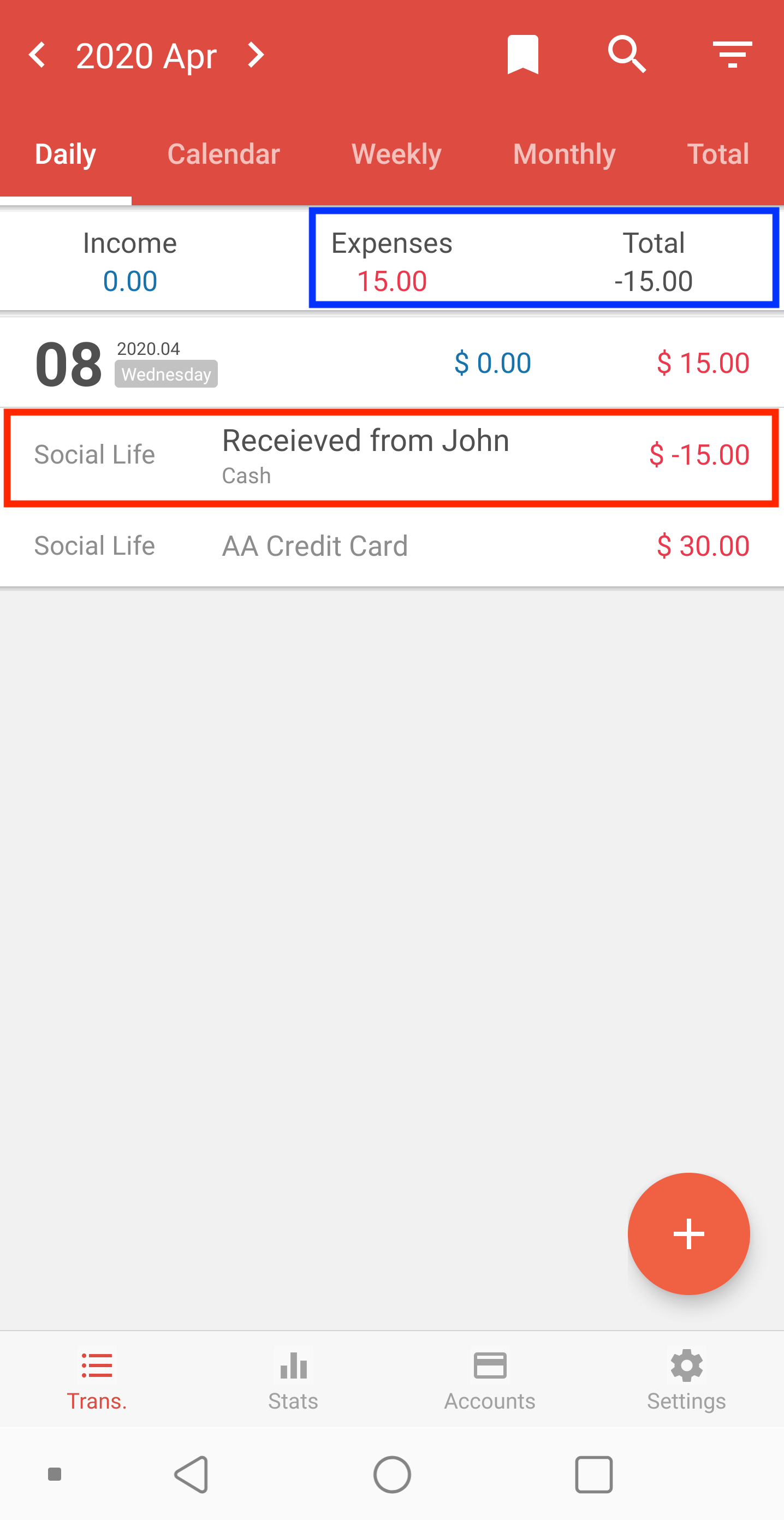 You can also confirm this on your stats as well. You received $15 cash while your card transaction has recorded $30 as an expense. In terms of rebates, you can follow the exact same steps to reflect your rebates.