Having a budget helps you manage your money, control your spending, saving, pay off debt, or stay out of debt.
1. Find the Budget configuration at the "Total" section in the "Trans." tab.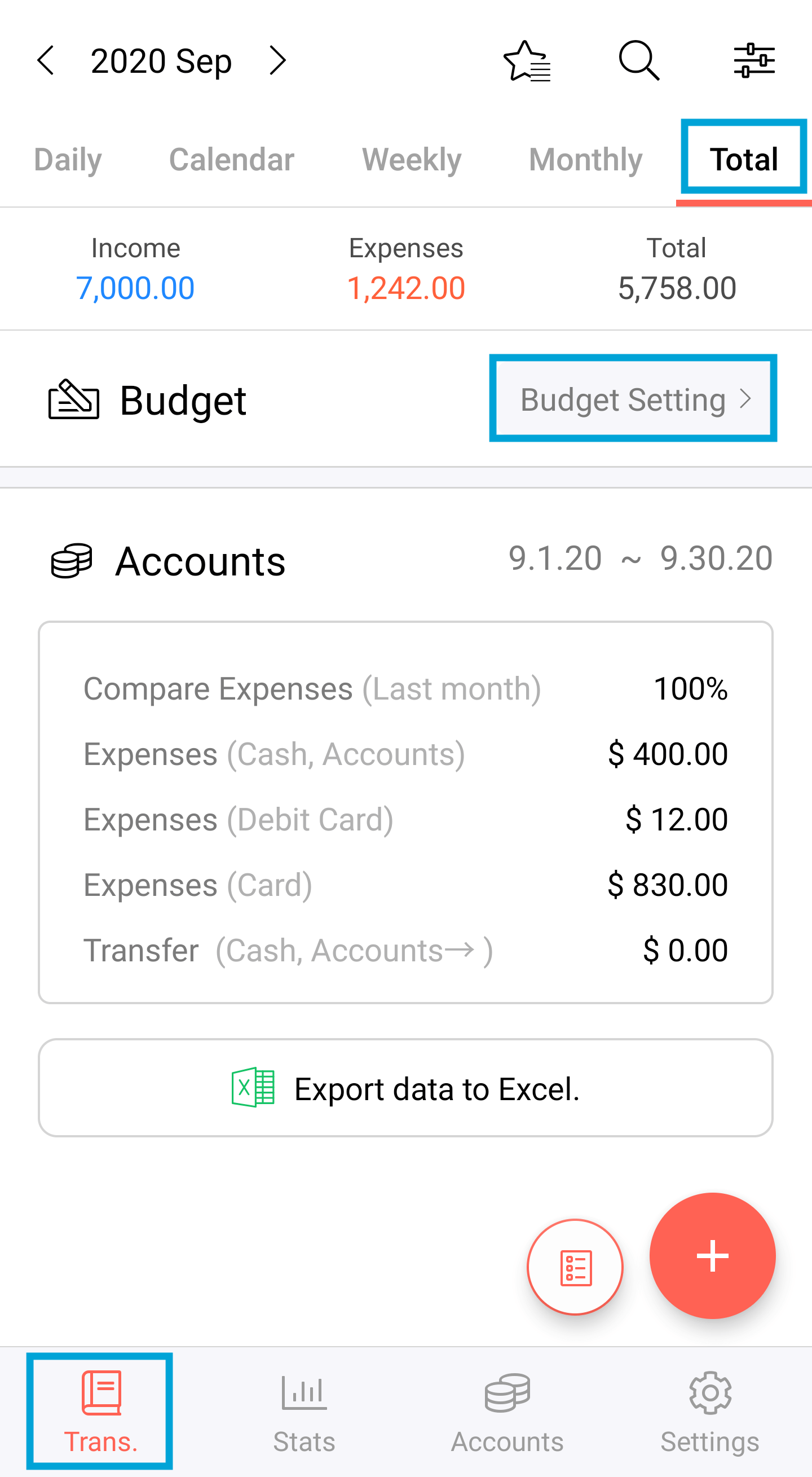 You can add budget amounts by categories.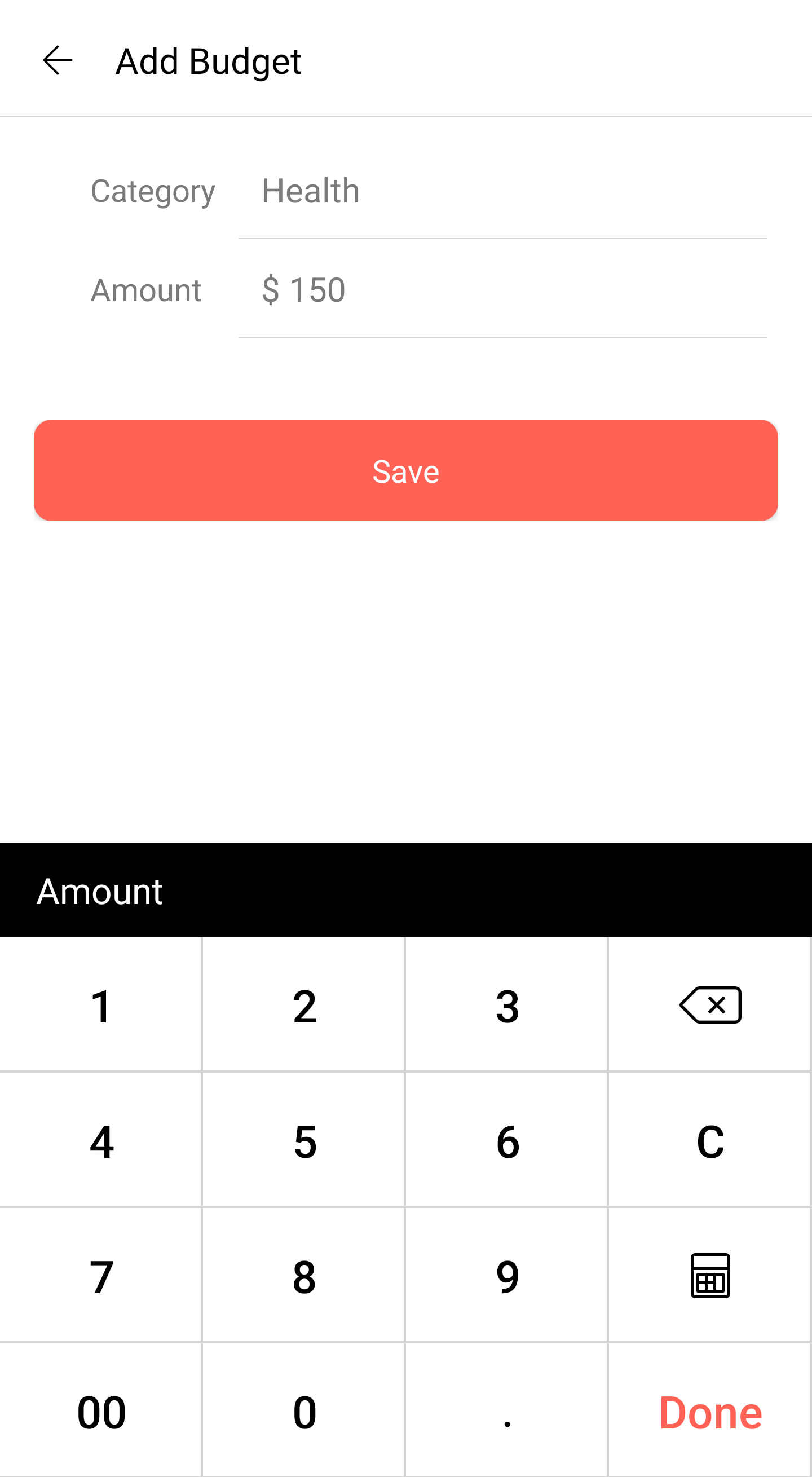 2. Newly added budgets will appear on the total screen.
You can see the budget bar is filling up as your expense. It helps you to check your target earning/spending for the month.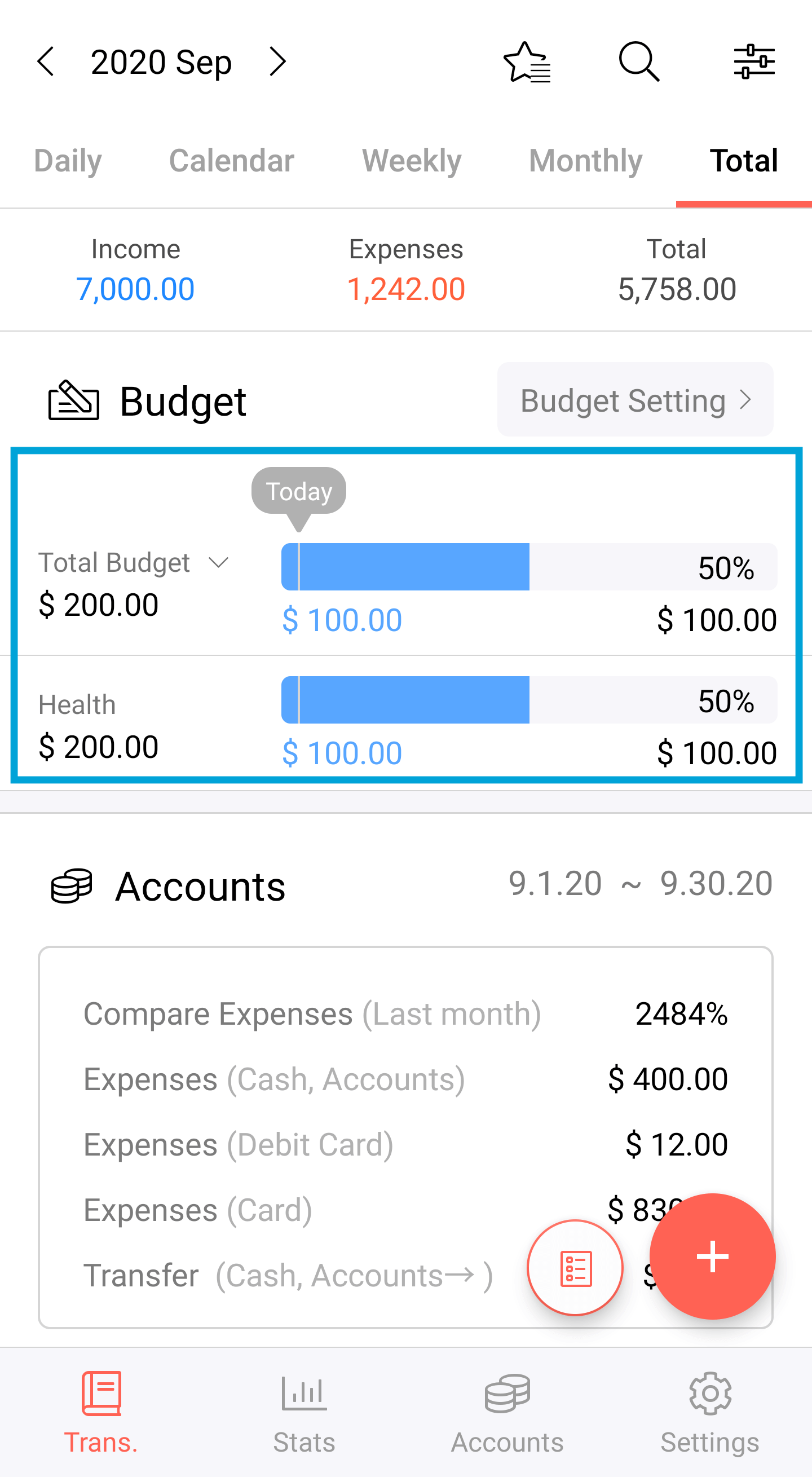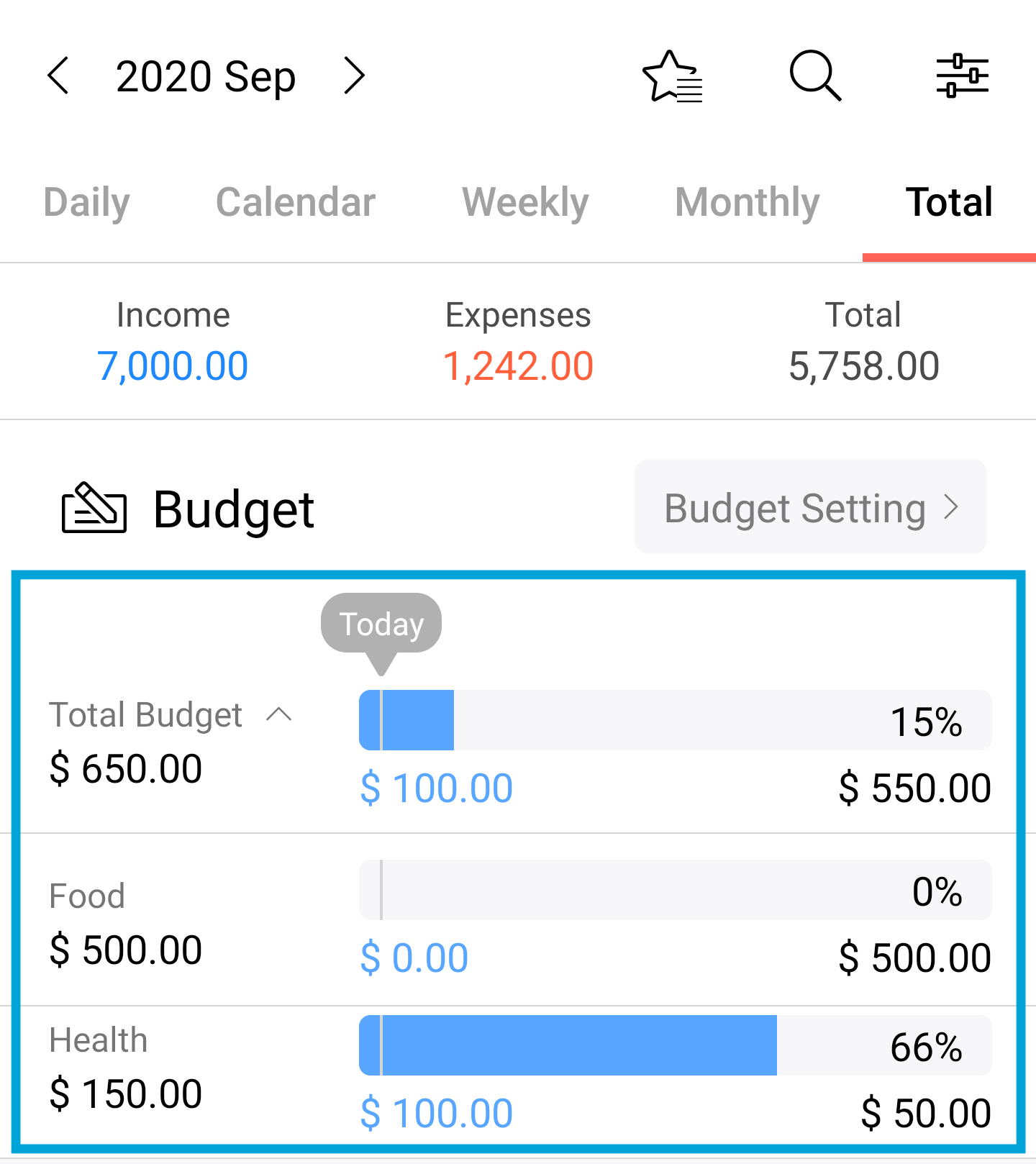 3. If you tap the "Budget" section itself, the budget line and expense chart will be shown.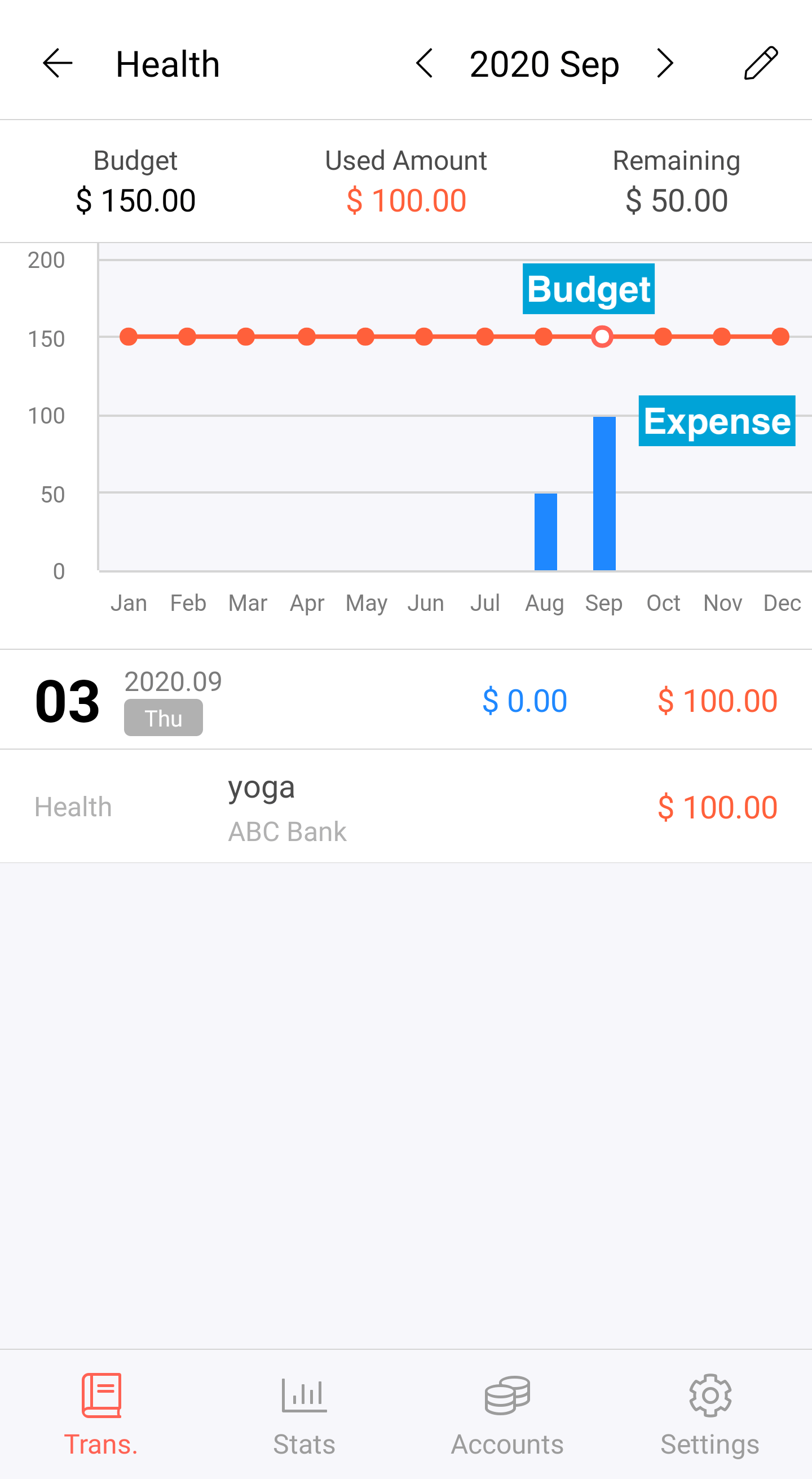 4. You will see the monthly default amount.
If you change the default amount, the total amount of the budget would be changed.
But it does not change the details of individual budgets you have already set.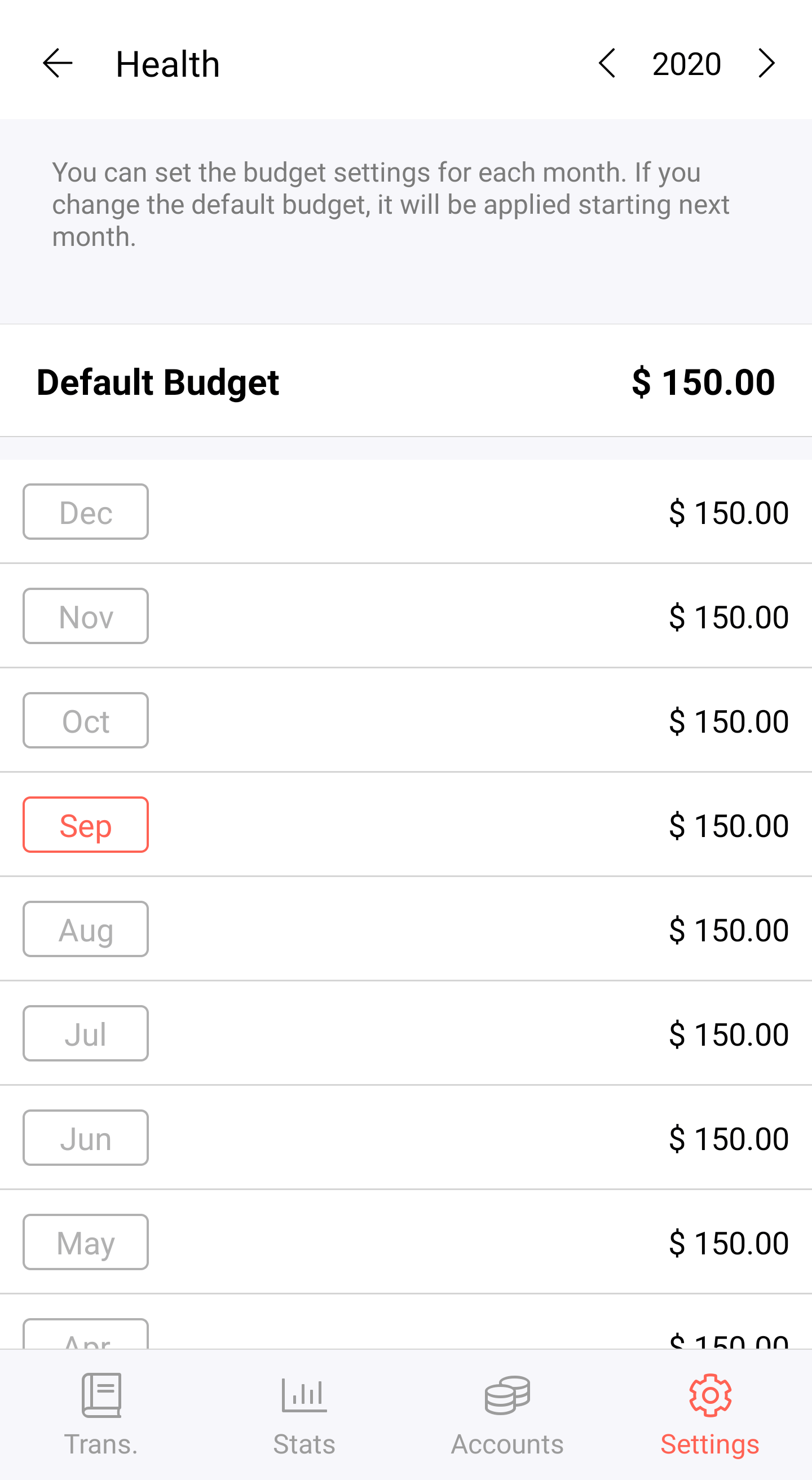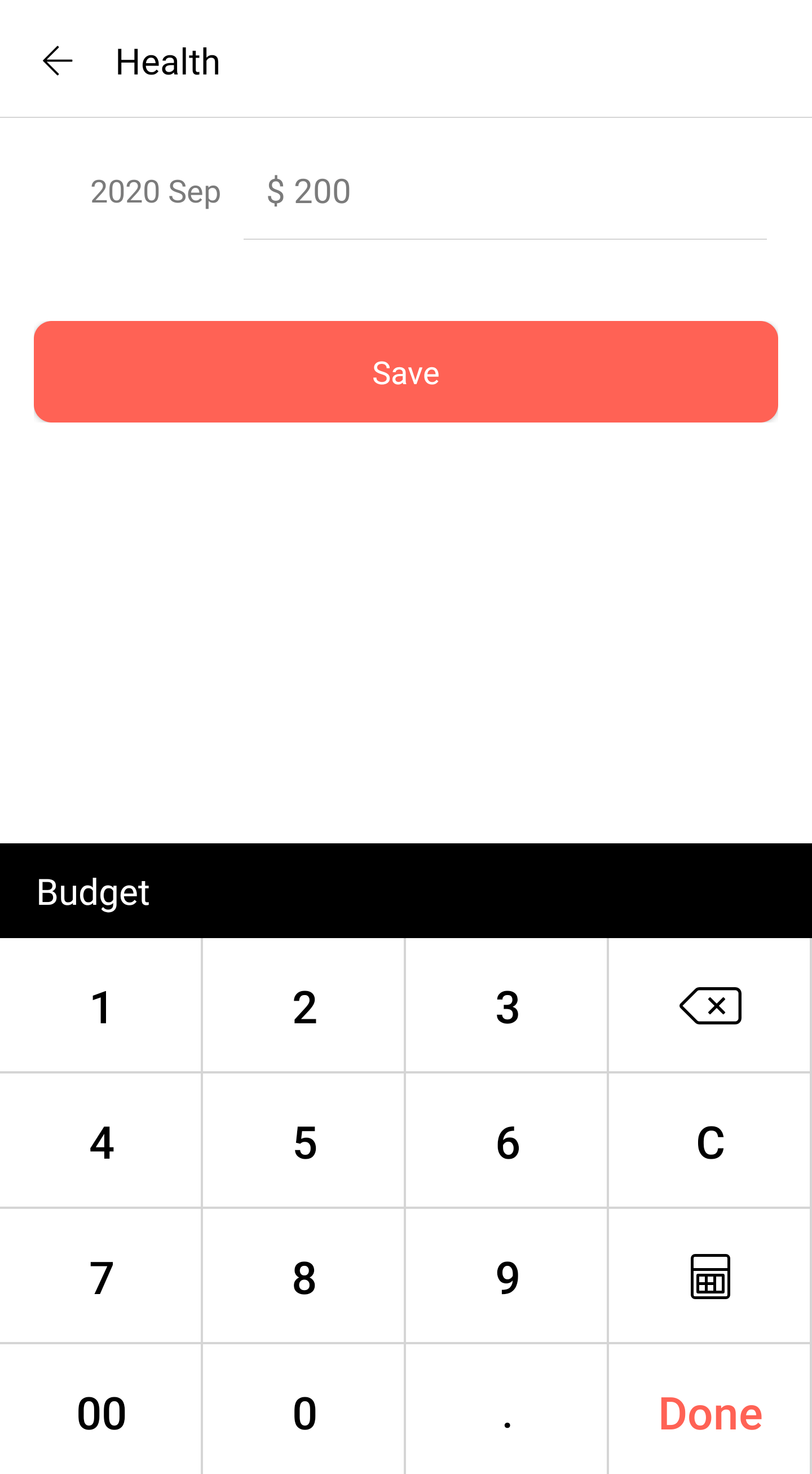 5. If you tab the category, not only bar graph but also check out the line graph to see the flow.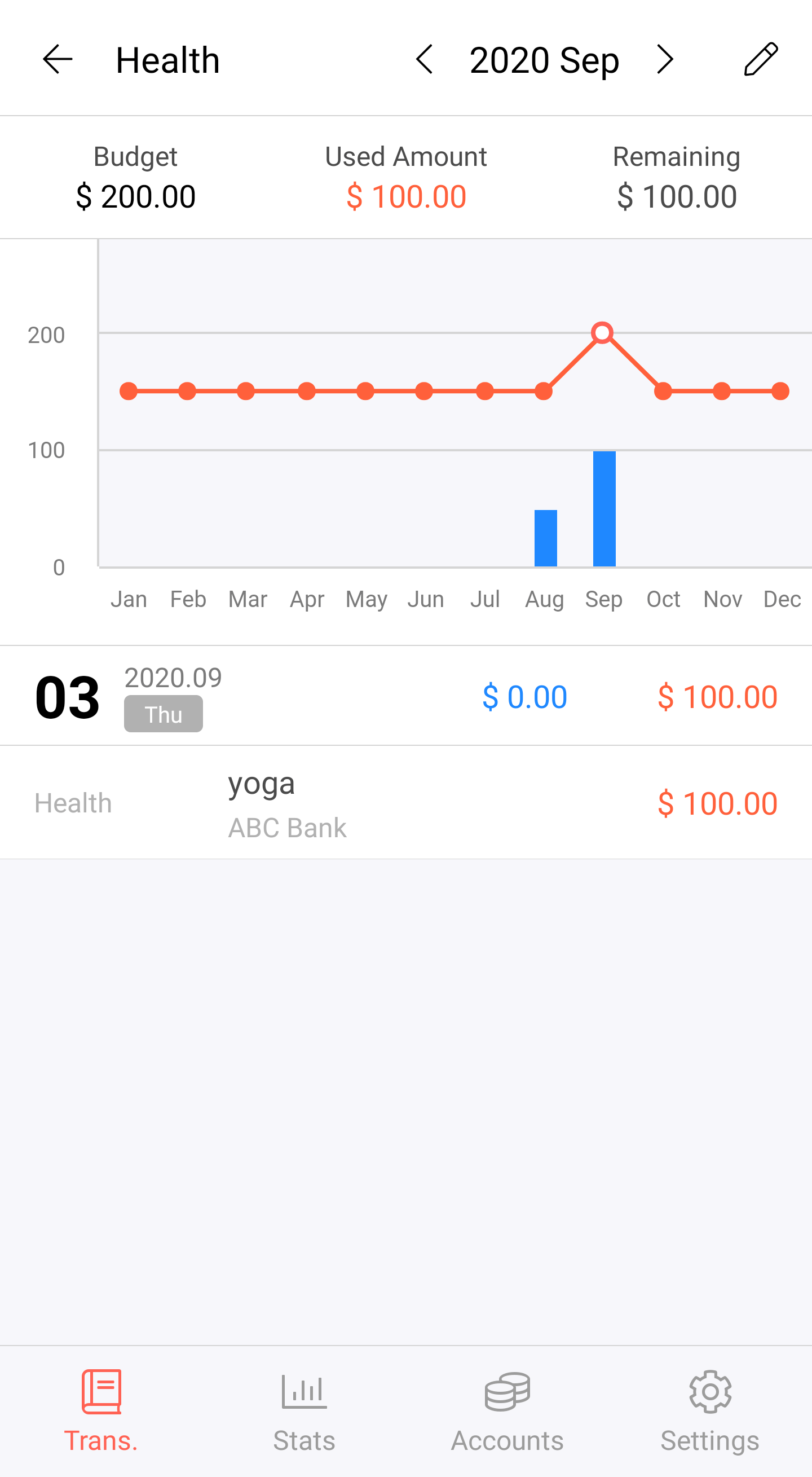 6. You can also access from the Setting page; More > Configuration > Budget Setting
7. Also, you can delete the budget with the ⊝ button or change the arrangement.