Having a budget helps you manage your money, control your spending, save more money, pay off debt, or stay out of debt.
Budget allocation and configuration details can be found at "Total" section on "Trans." tab.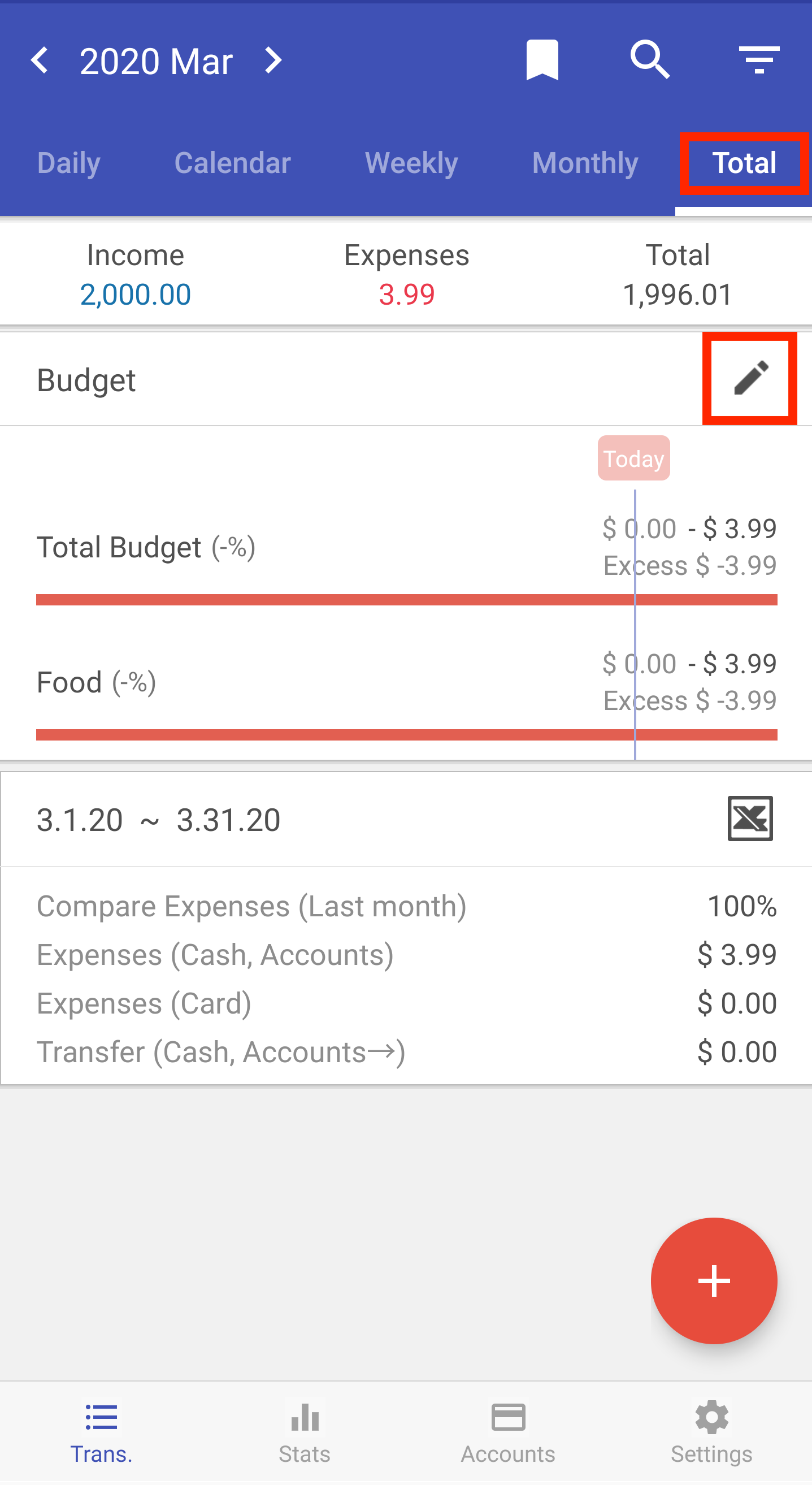 1. You can tap the pencil icon on "Budget" section to add or edit your budget details.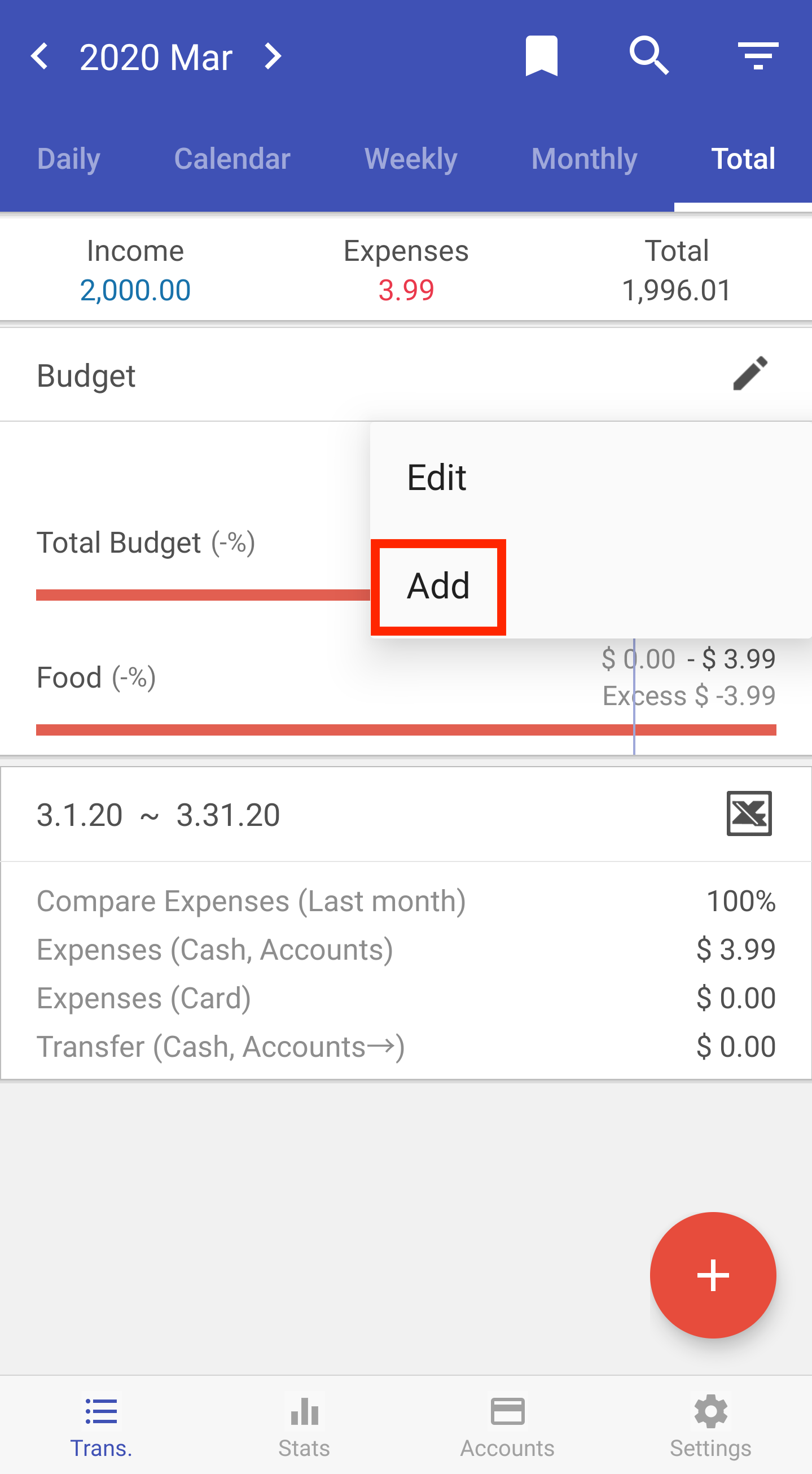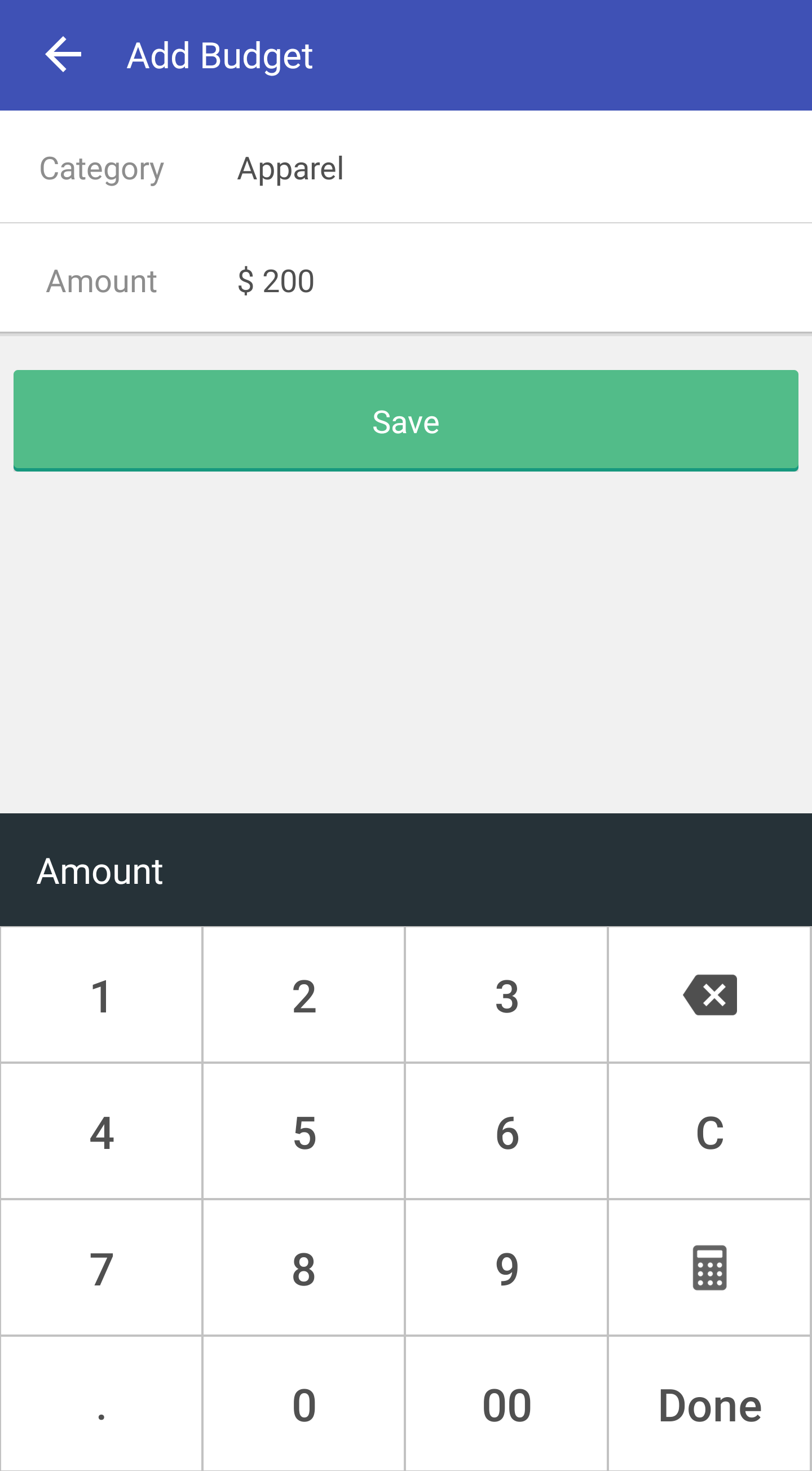 2. Newly added budgets will appear on the total screen. You can edit or delete them later by tapping "Edit" on the "Budget" section.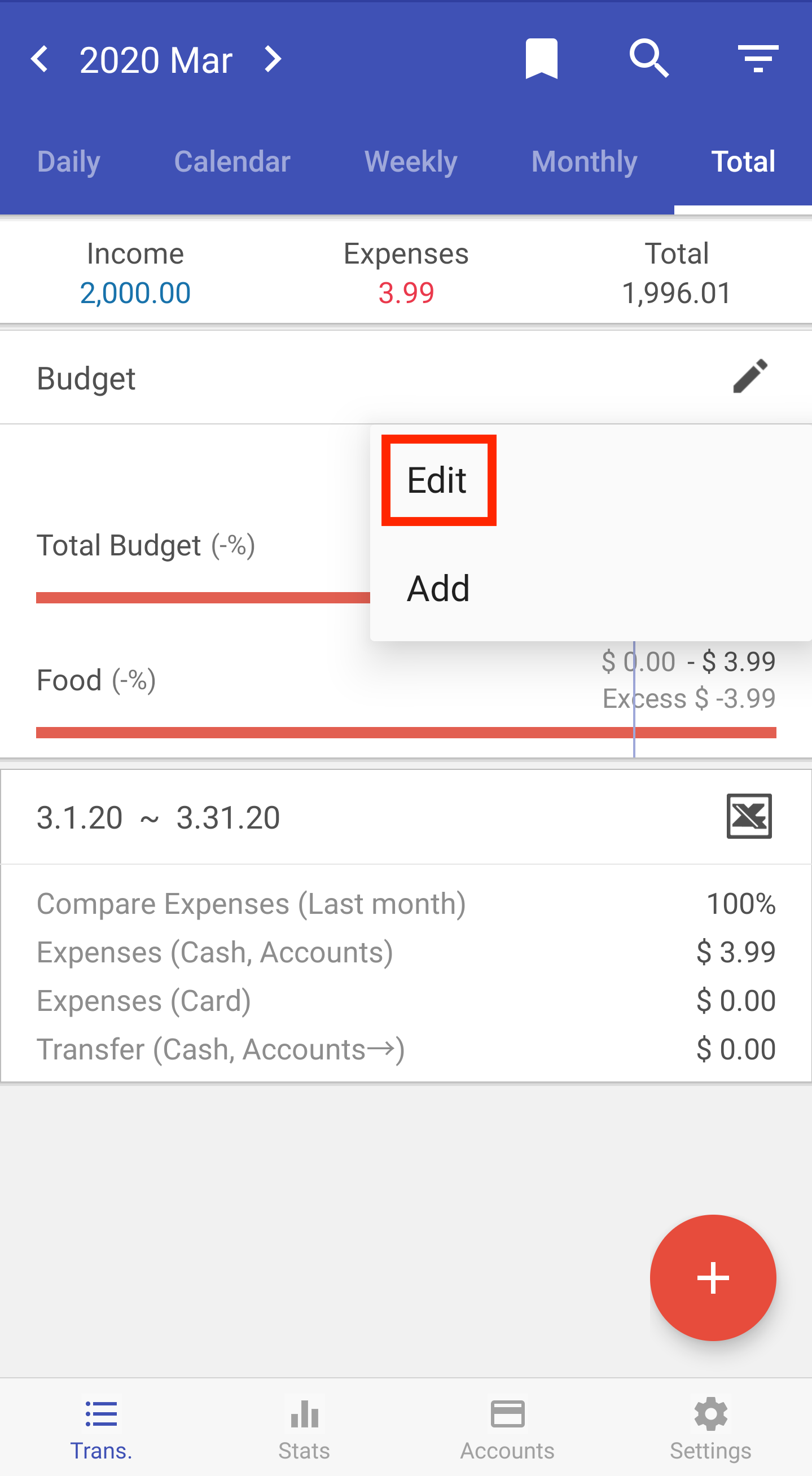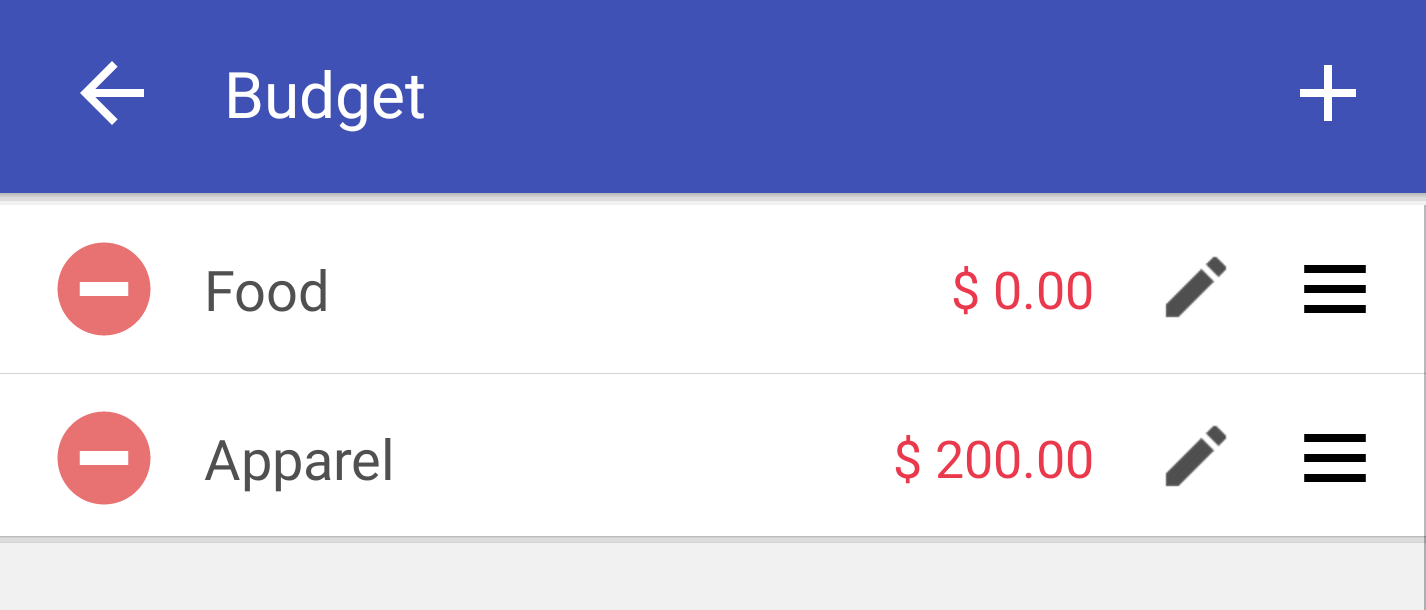 3. When you tap the "Budget" section itself, you can see all the details of the budgets that you have added previously. When you change the default budget, the total amount of budgets change but it does not change the details of individual budgets you have set.