Add more subcategories, and manage your records easily.
Please go to Settings > Income or Expense Category Management
For example, you want to add "Medicine" under Health; the main category. 
1. Please click the Health; main category.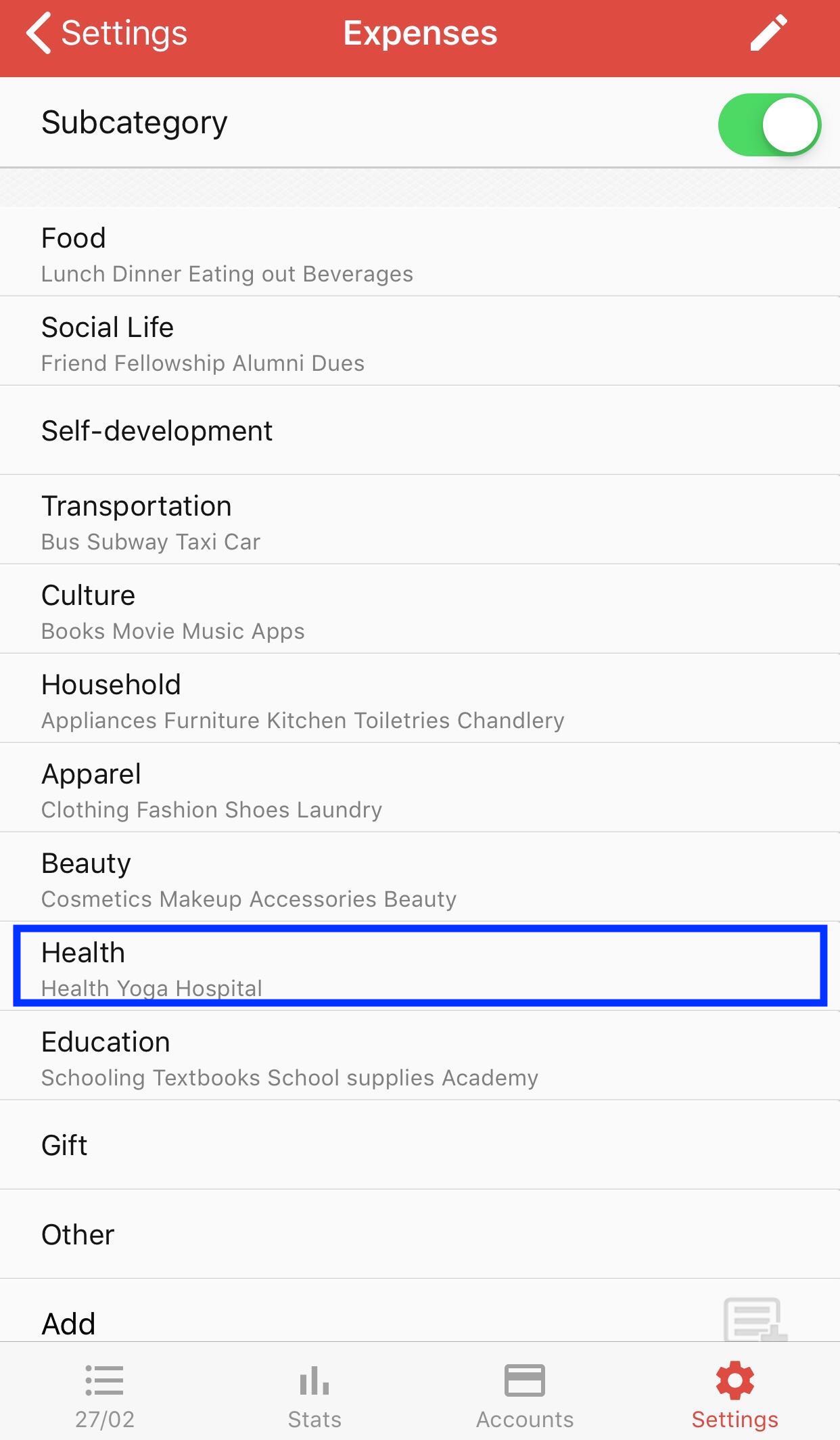 2. Please click the Add button.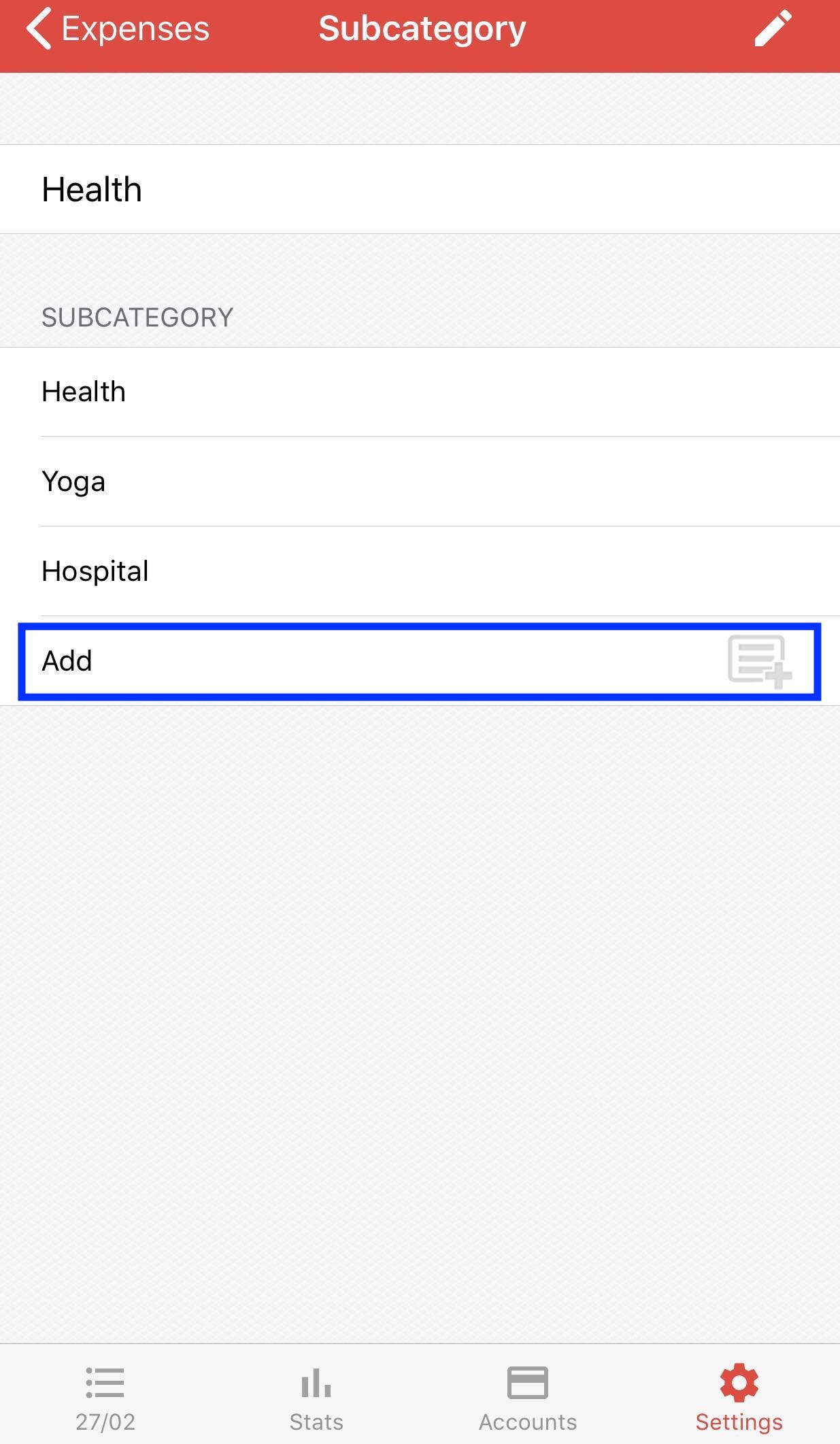 3. Type "Medicine".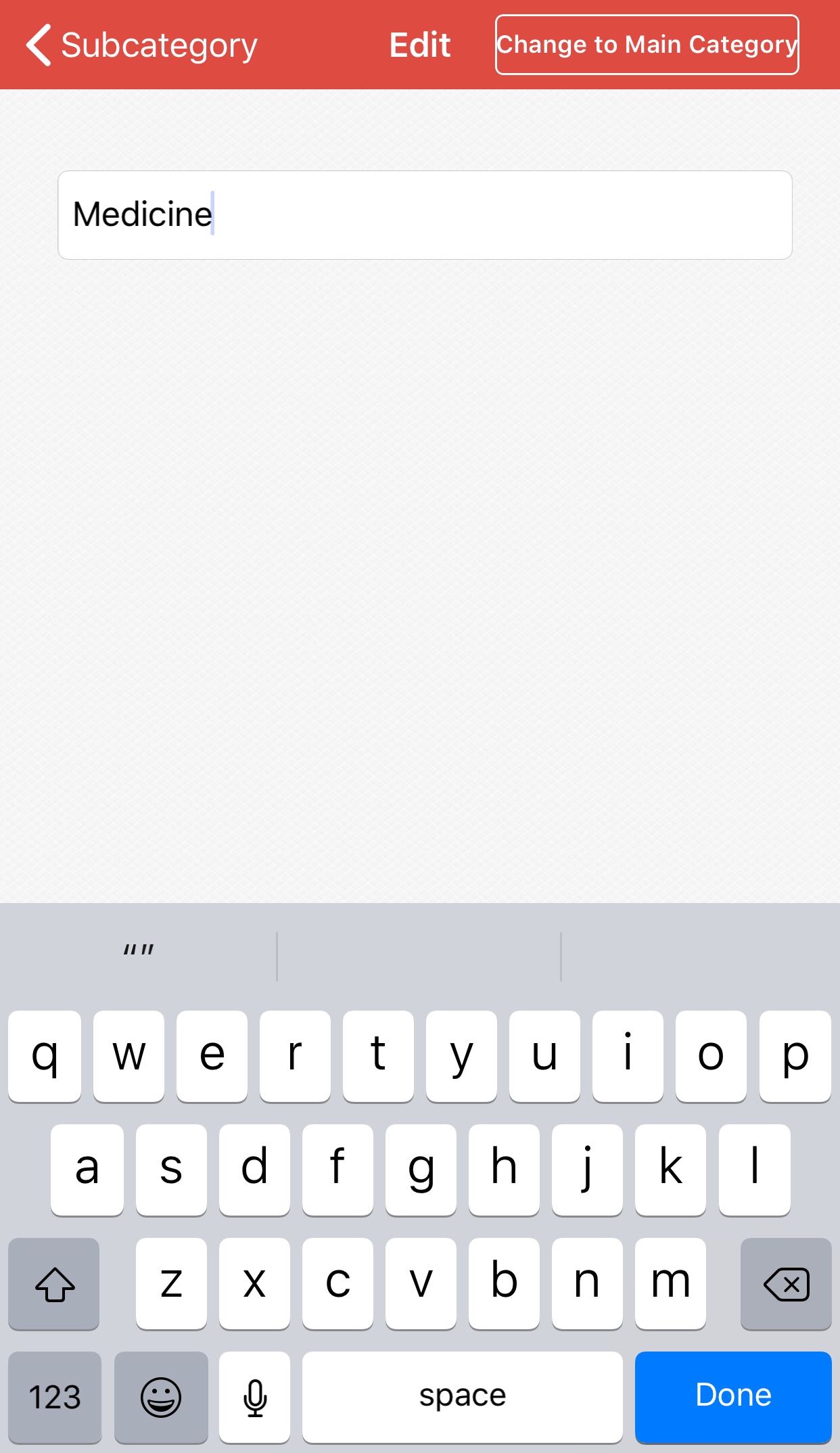 4. You will see "Medicine" has added under the "Health".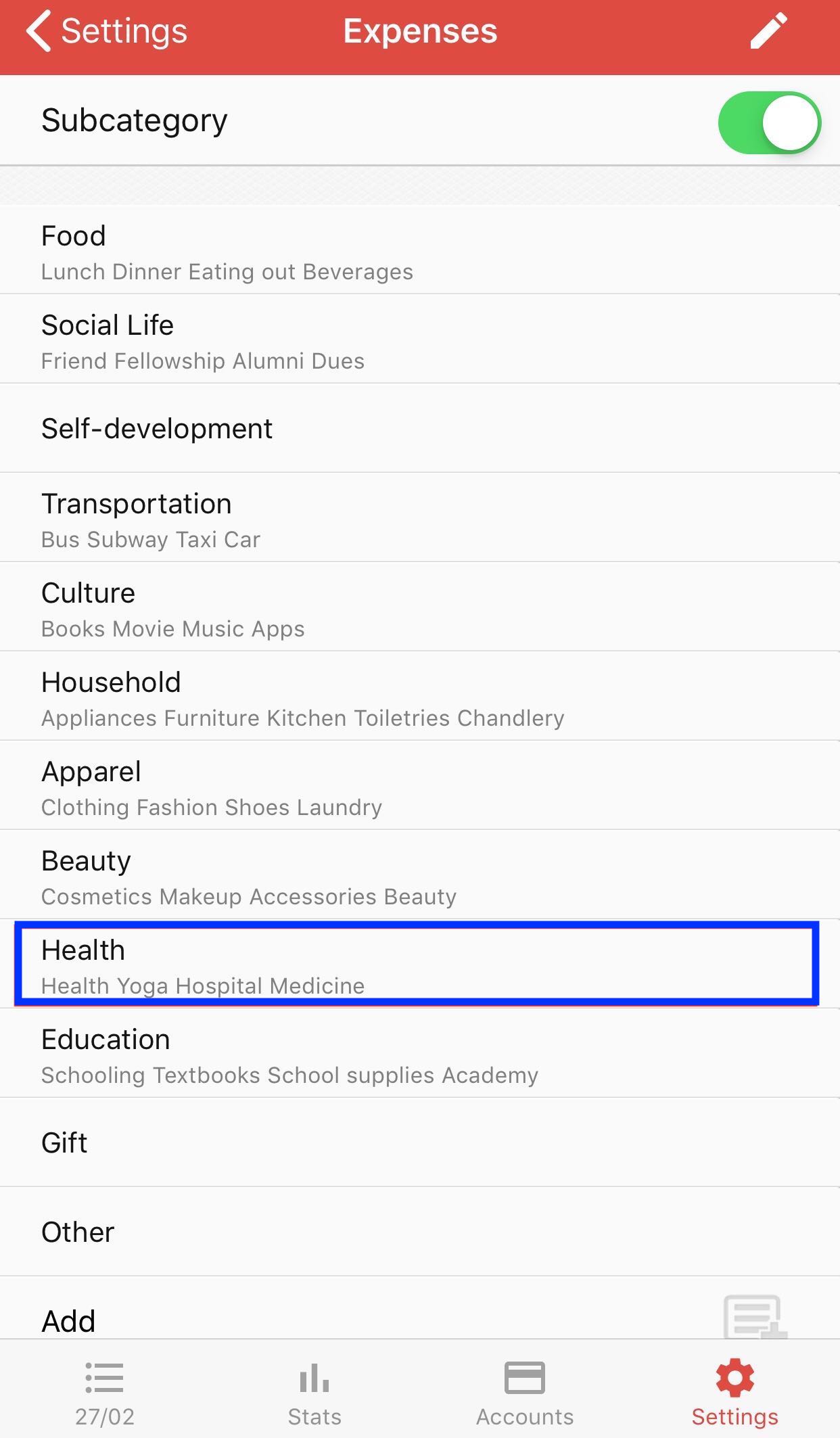 5. On the Entry page, you can find the "Medicine".