Add more subcategories, and manage your records easily.
Please go to Settings > Income or Expense Category Management
For example, you want to add "Medicine" under Health; the main category.
1. Please tab the Health; main category.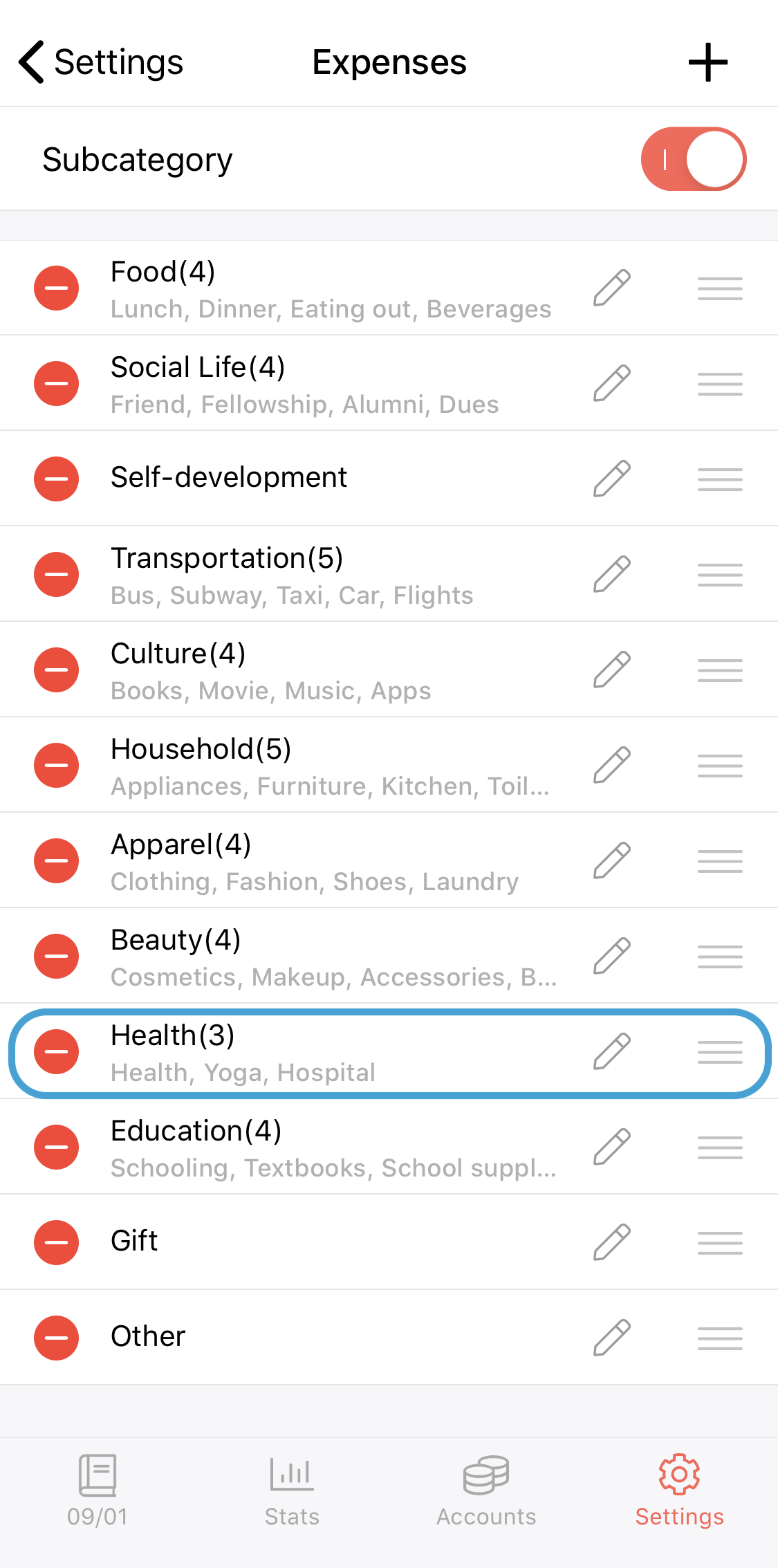 2. Please find the "+" button.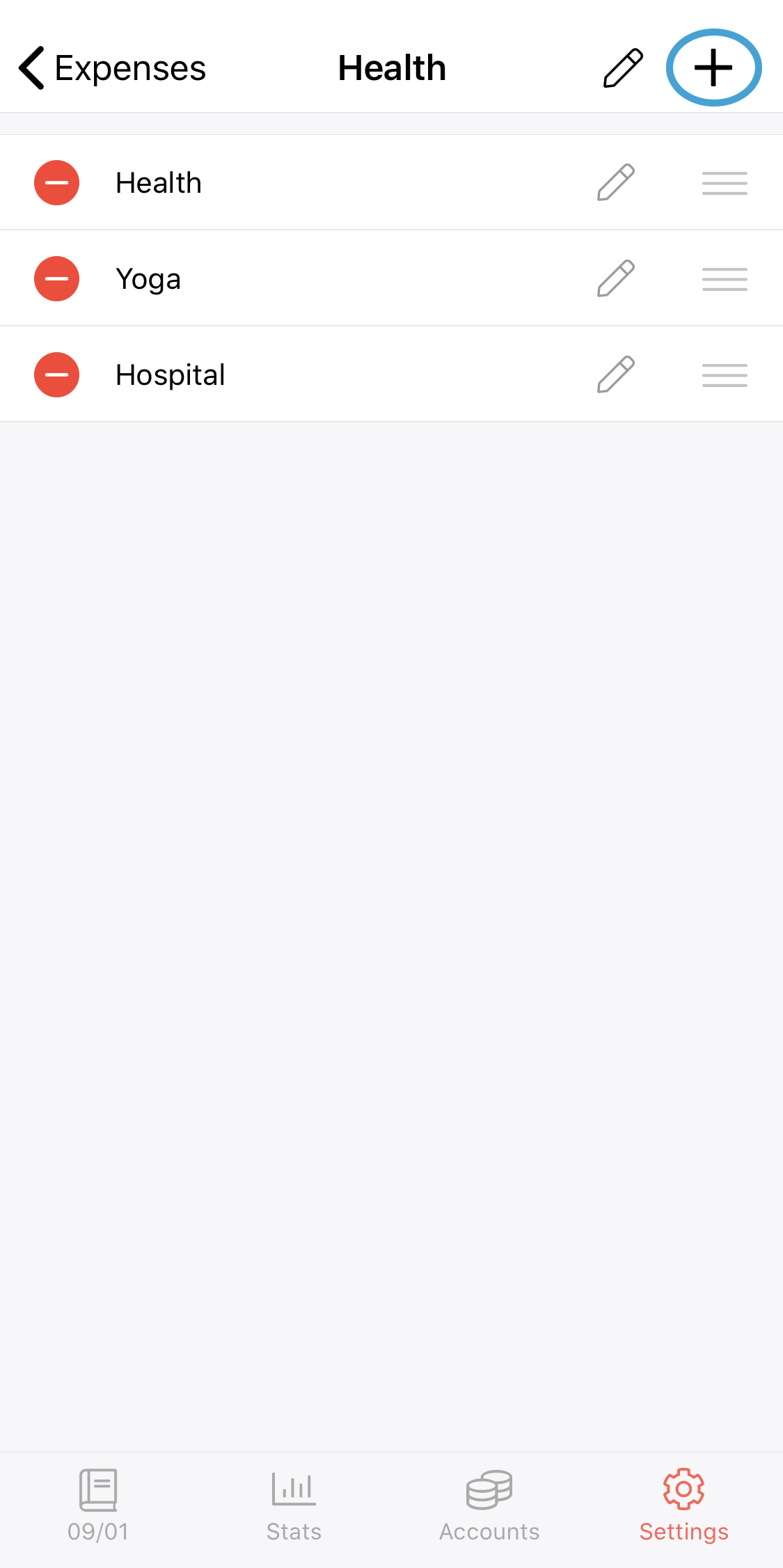 3. Type "Medicine".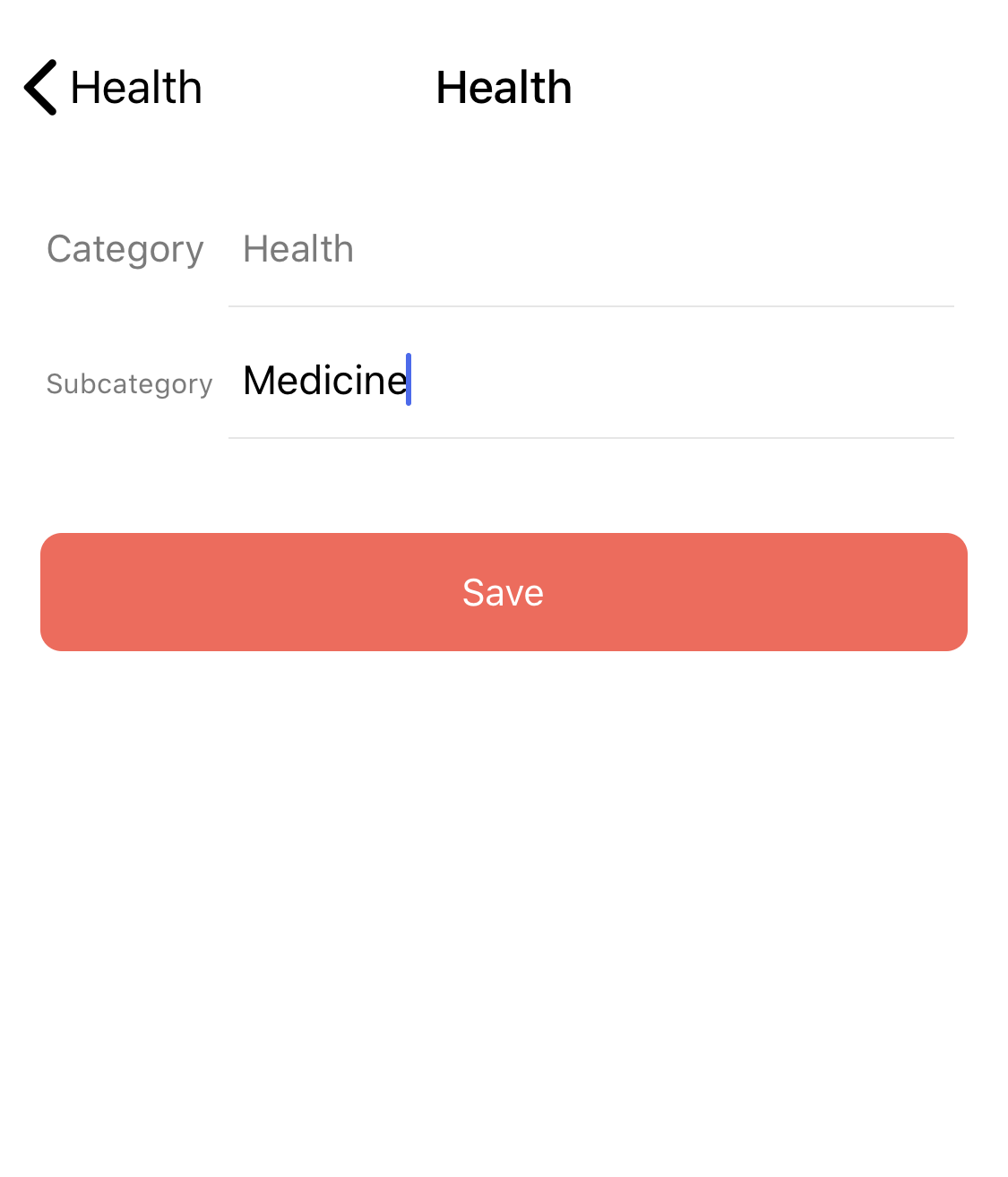 4. You will see "Medicine" has added under the "Health".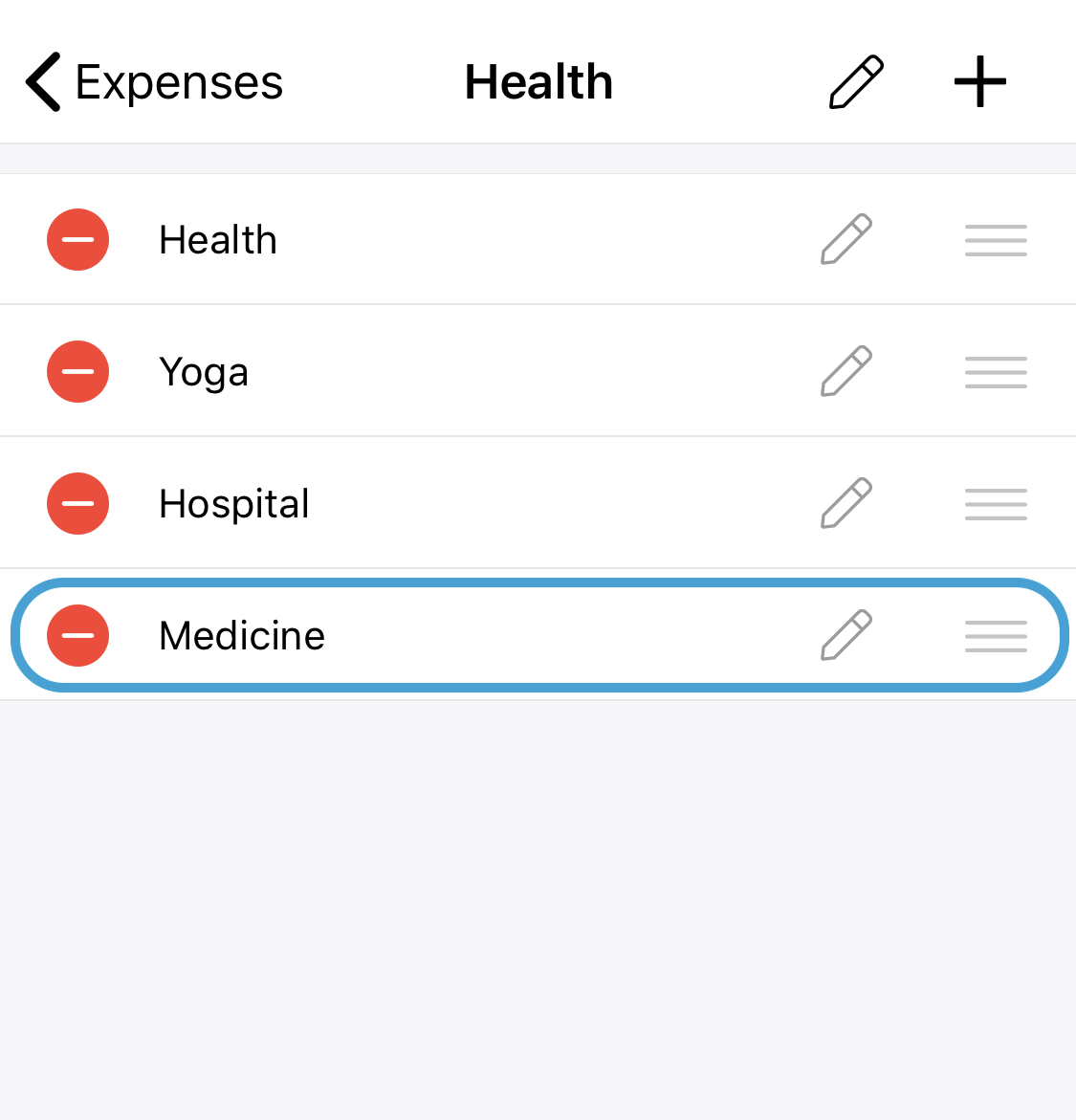 5. You can also change the order of sub-categories.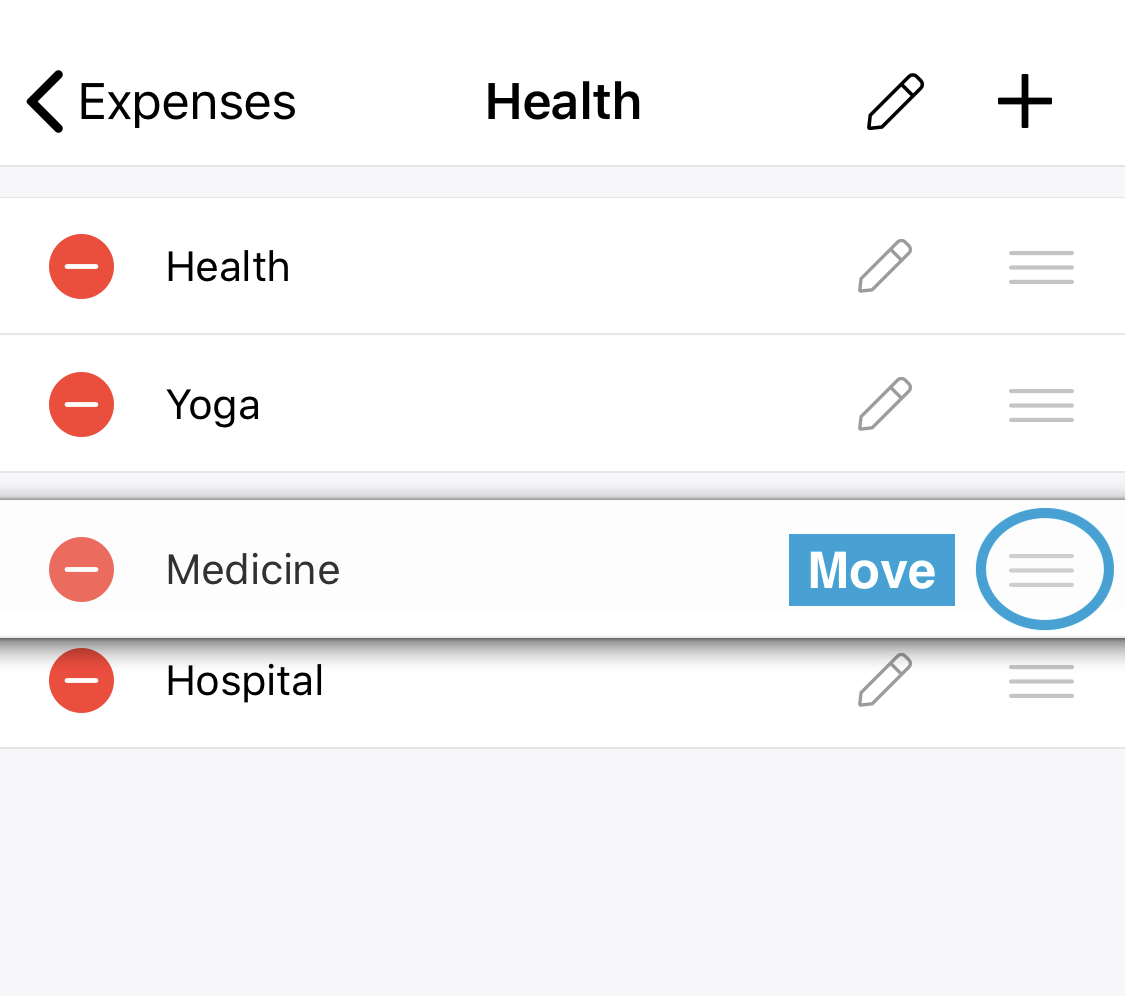 6. On the Entry page, you can find the "Medicine". Also, you can access the edit page via the pencil icon.