In terms of Debit Card account, Money Manager takes slightly different approach on managing this type of accounts. At this moment, Debit Card spending details can be checked through linked bank accounts.
For example, if your debit card is linked ABC Bank's account,
ABC Bank: $0
Debit Card: $0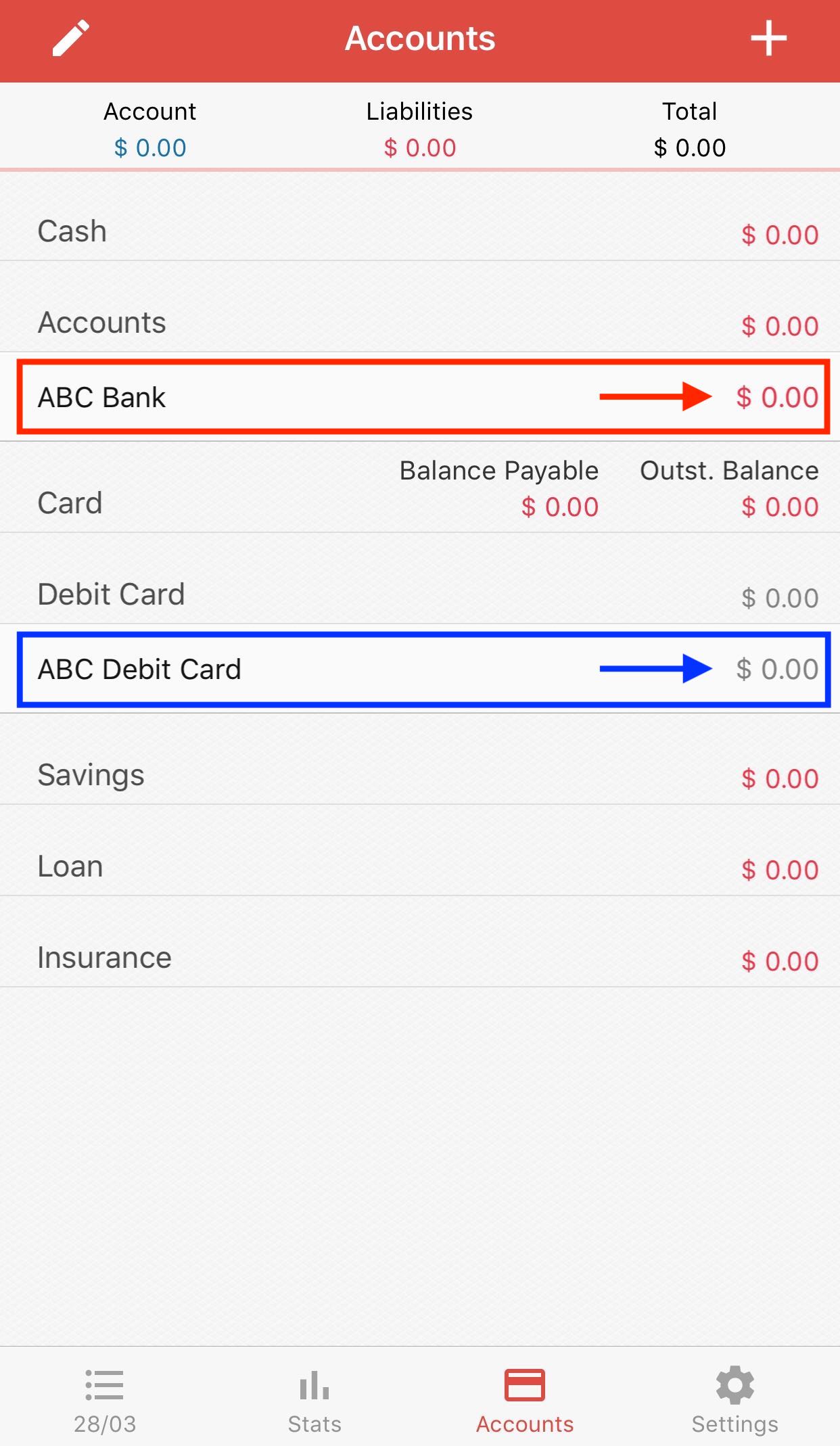 From here, if you record your spending of $10 via debit card, Money Manager will automatically deduct $10 from ABC Bank's account.
Debit Card: -$10
ABC Bank: -$10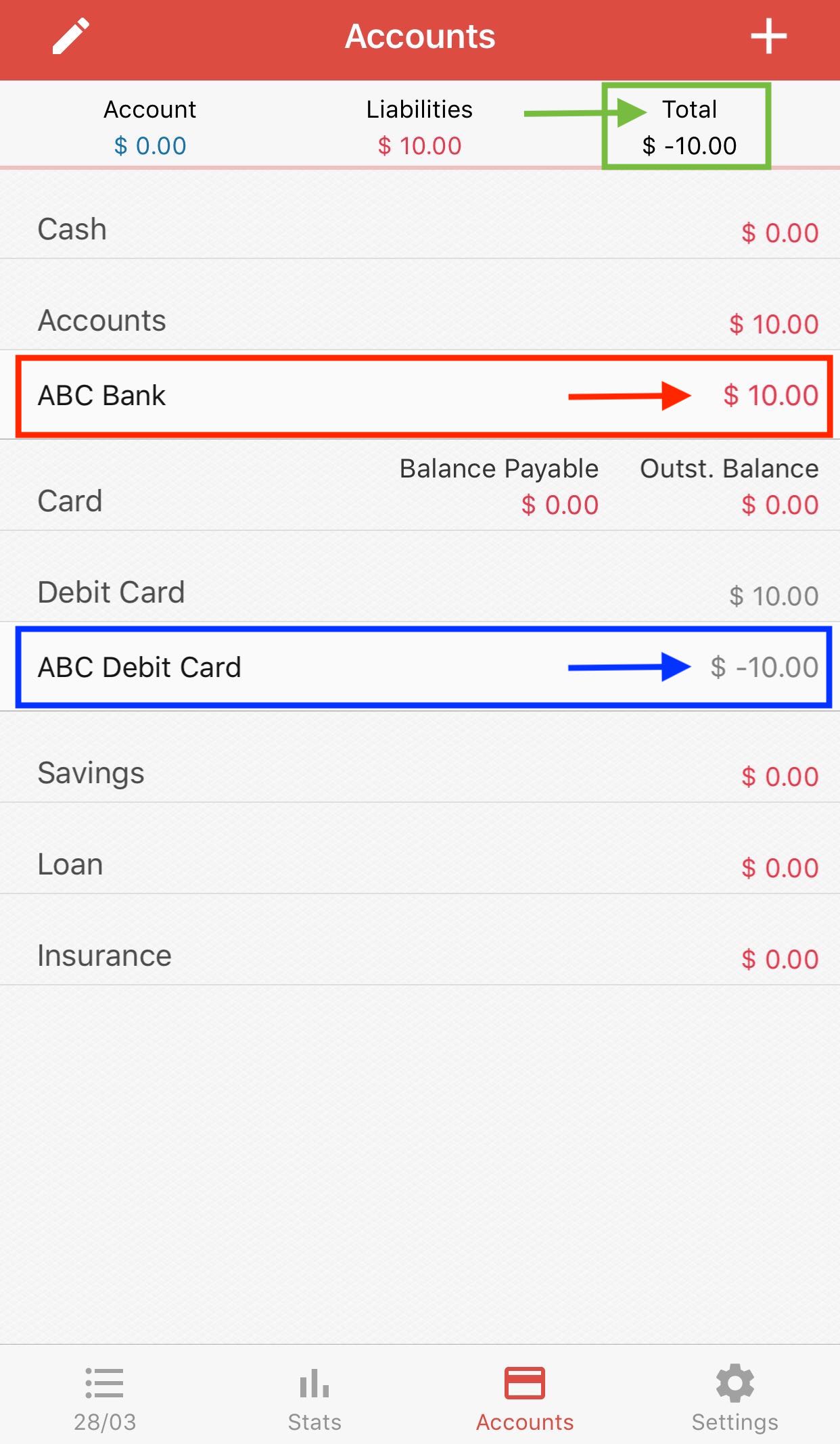 However, upon total calculation of your expenses, only ABC Bank's account's expense of $10 will be captured. When the new calendar month starts,
Debit Card: $0
ABC Bank: -$10
The account details will be changed as above. Accumulated expenses can reviewed via ABC Bank's account while Debit Card account only shows your monthly expense then it will be reset to $0 when the new calendar month begins.