You can configure the beginning of each calendar month and week.
The pay date may vary from case to case. So you can customize the schedule depends on your schedule in Money Manager.
1. Monthly Period
Settings > Transaction Settings > Monthly Start Date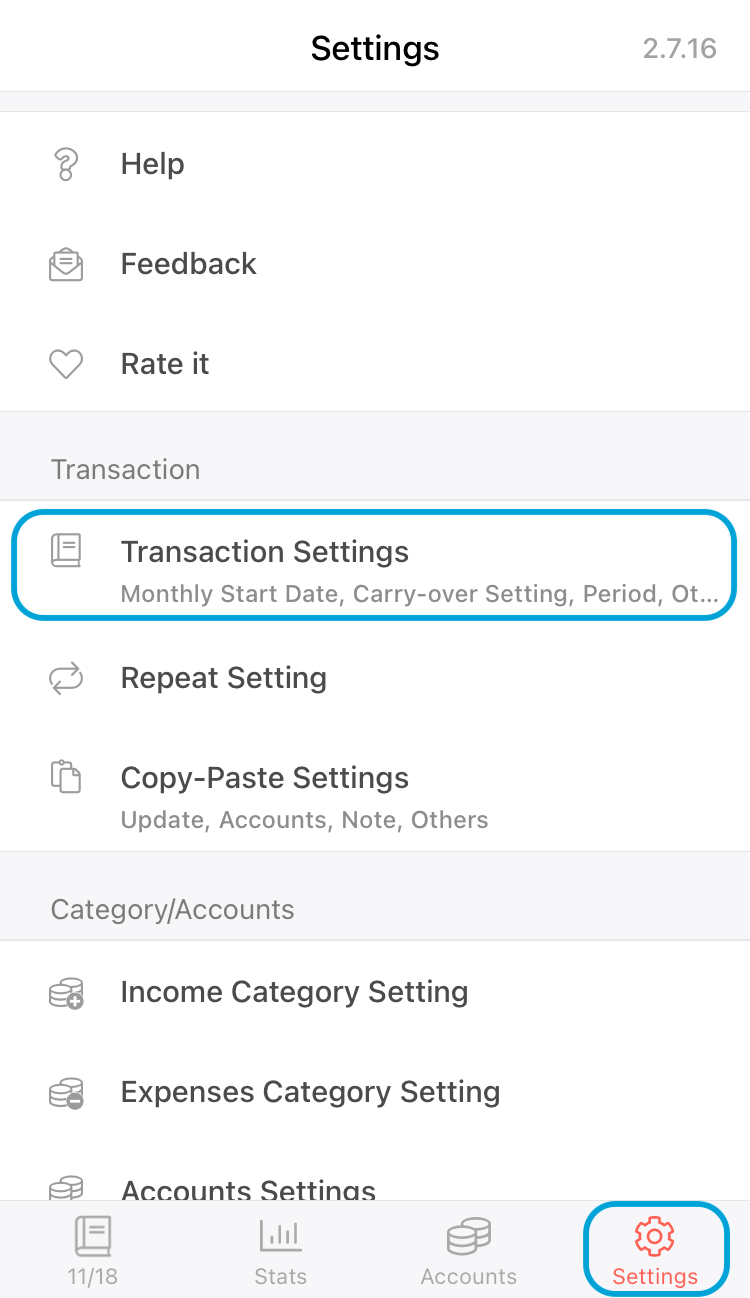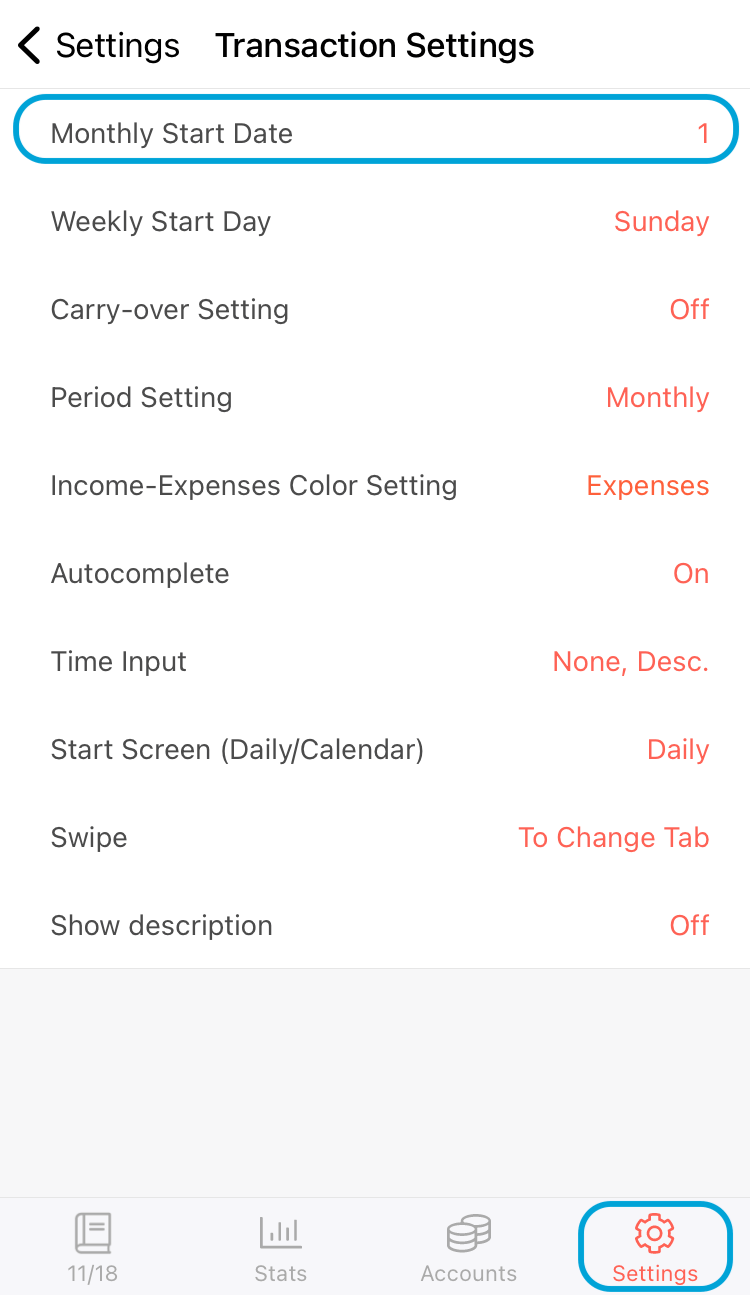 Key in the start date of each calendar month.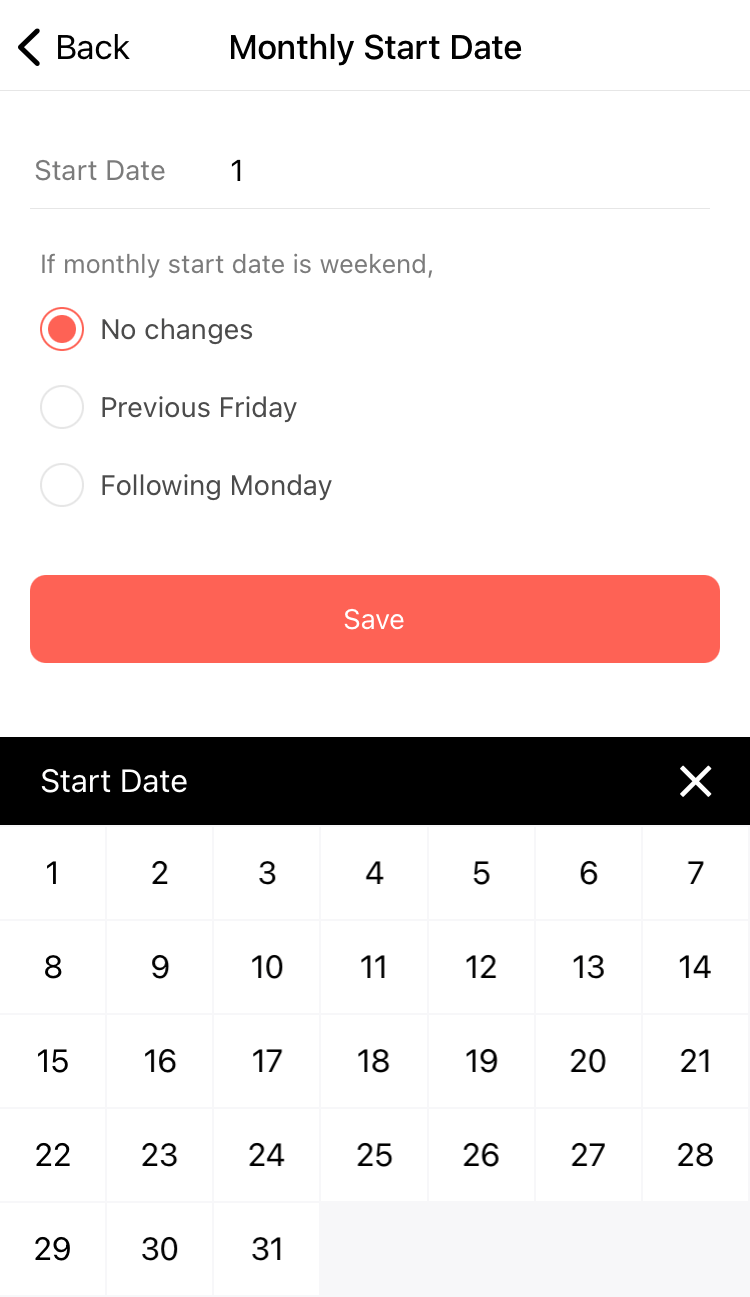 2. Weekly Period
Settings > Transaction Settings > Weekly Start Day