By using the filter feature, you can review your transaction by sorting and combining the records on the Trans tab.
If you enabled the "Transfer expense setting", it is available for filtering as well.
Trans. tab > the filter icon on the top-right corner.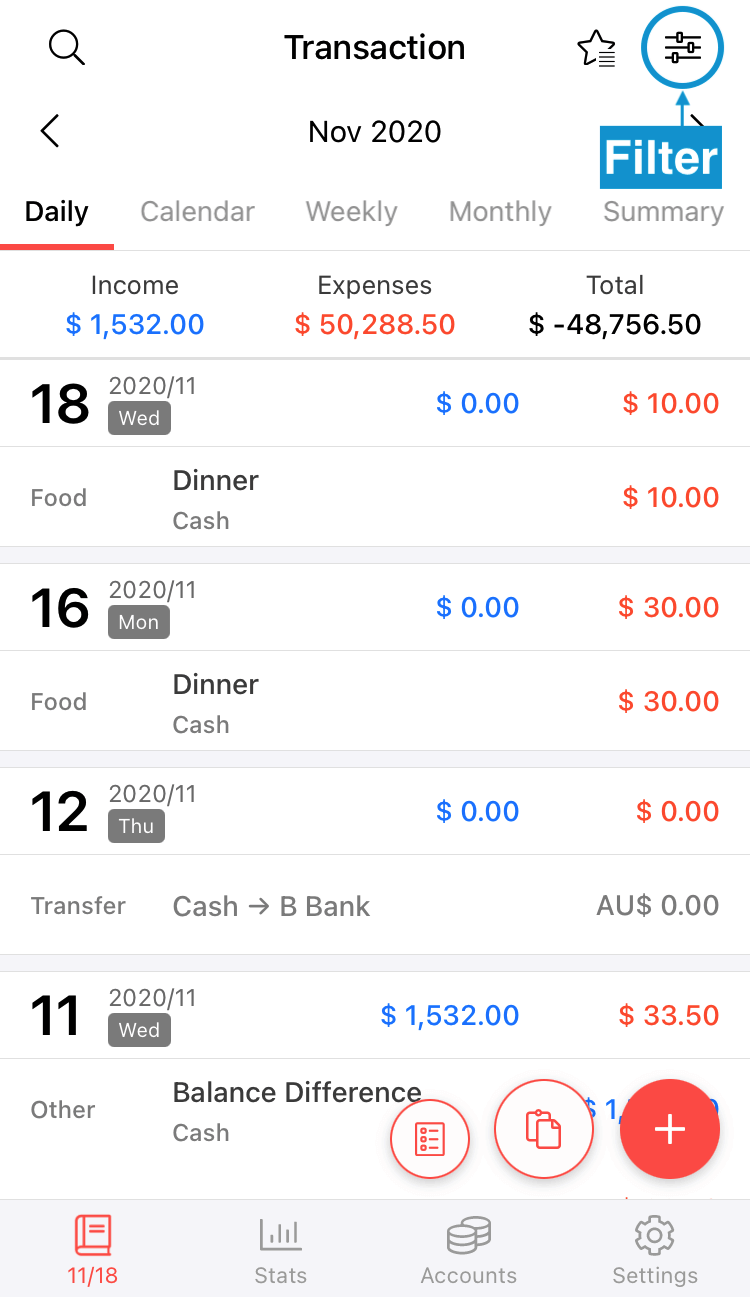 2. On the top line, you can choose the month, and assets; Income, Expenses, and Account.
Check the boxes and tap the "Filter" button, you can see the filtered page.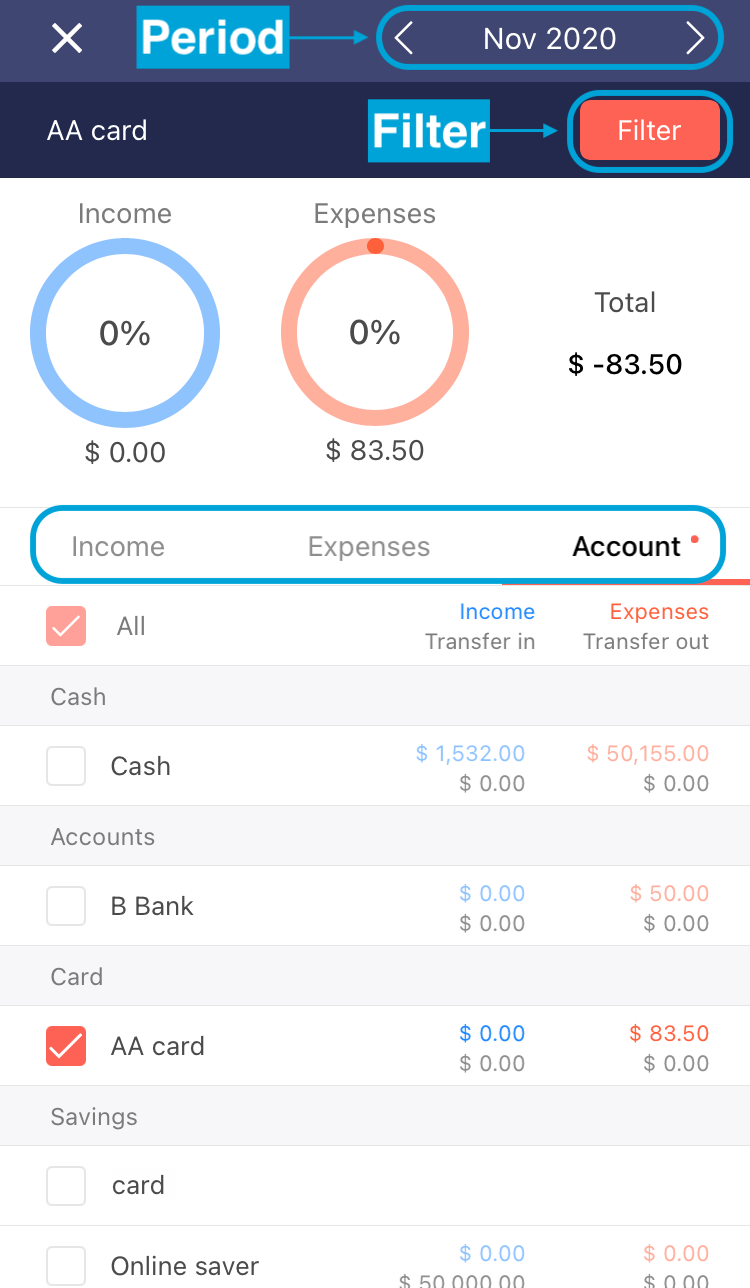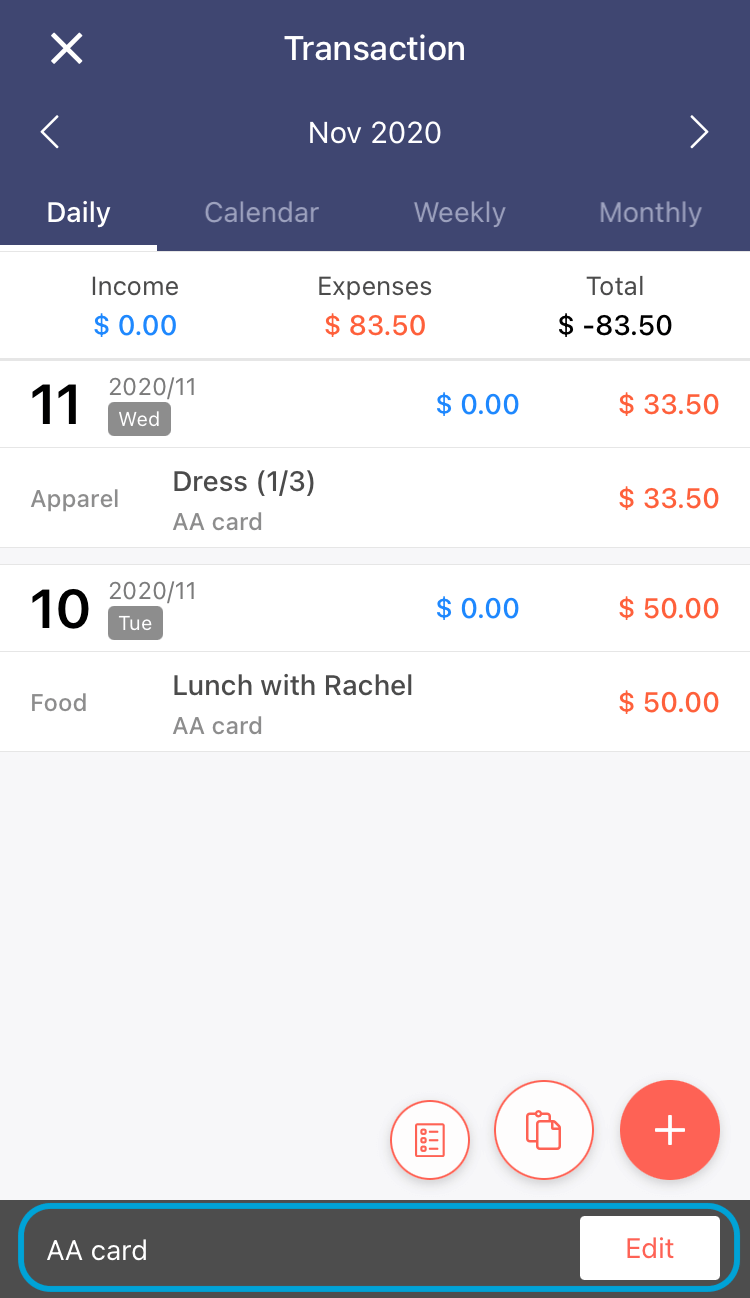 4. You can also filter "Income" and "Expenses" categories.