Using the filter feature, you can review your transaction by sorting and combining the records.
If you enable the "Transfer-expense setting", that of expense transactions can be filtered as well.
Trans. tab > Filter button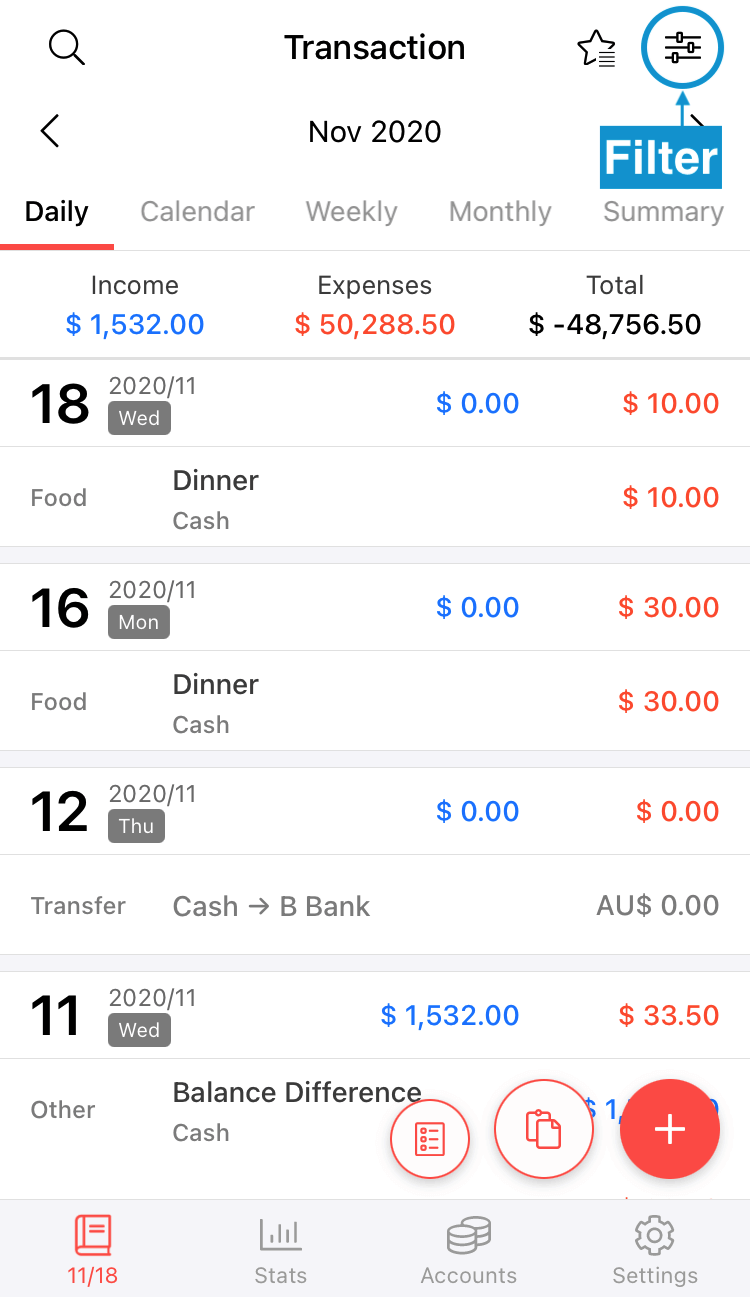 2. On the top line, you can choose the month and filter criteria; income, expenses, and account.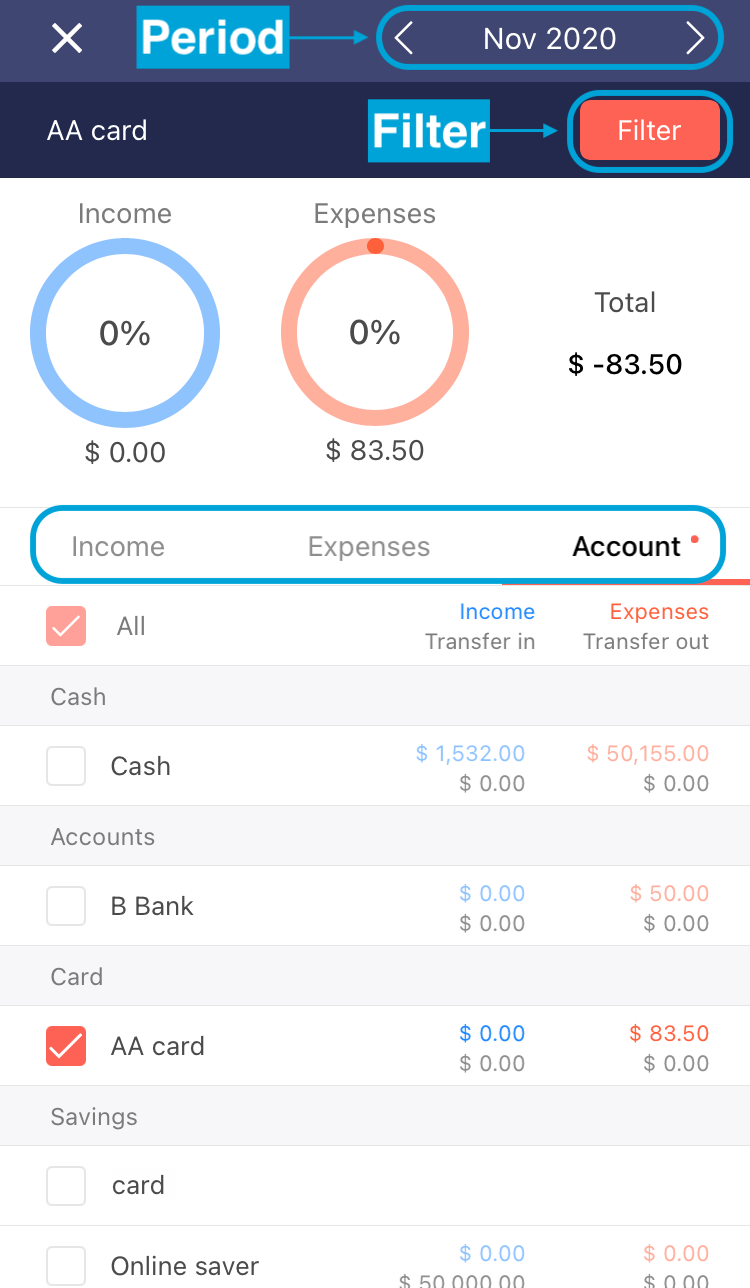 3. Check the boxes and tap the "Filter" button, you can see the filtered page.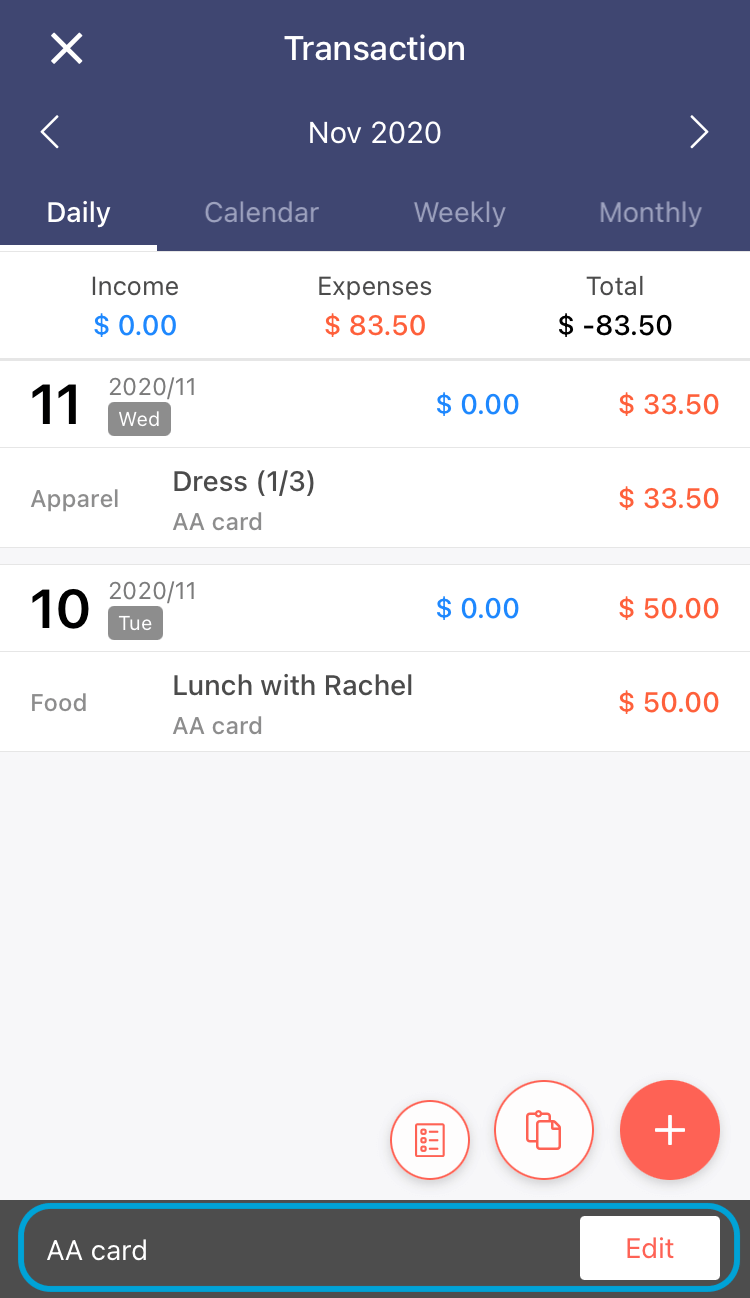 4. You can also filter "Income" and "Expenses" categories.