You can re-order the accounts. Please go to
Settings > Account Management > Accounts Setting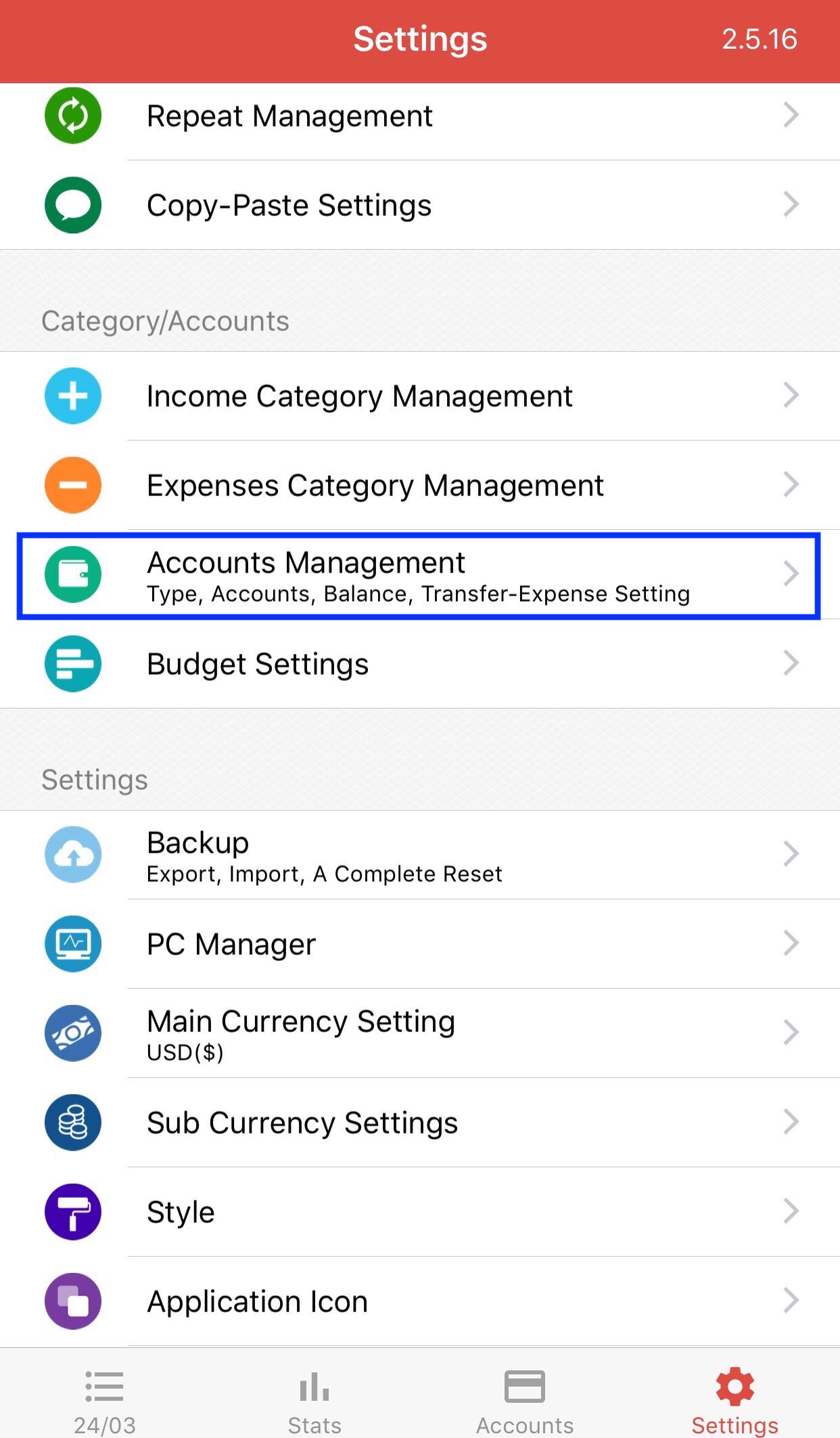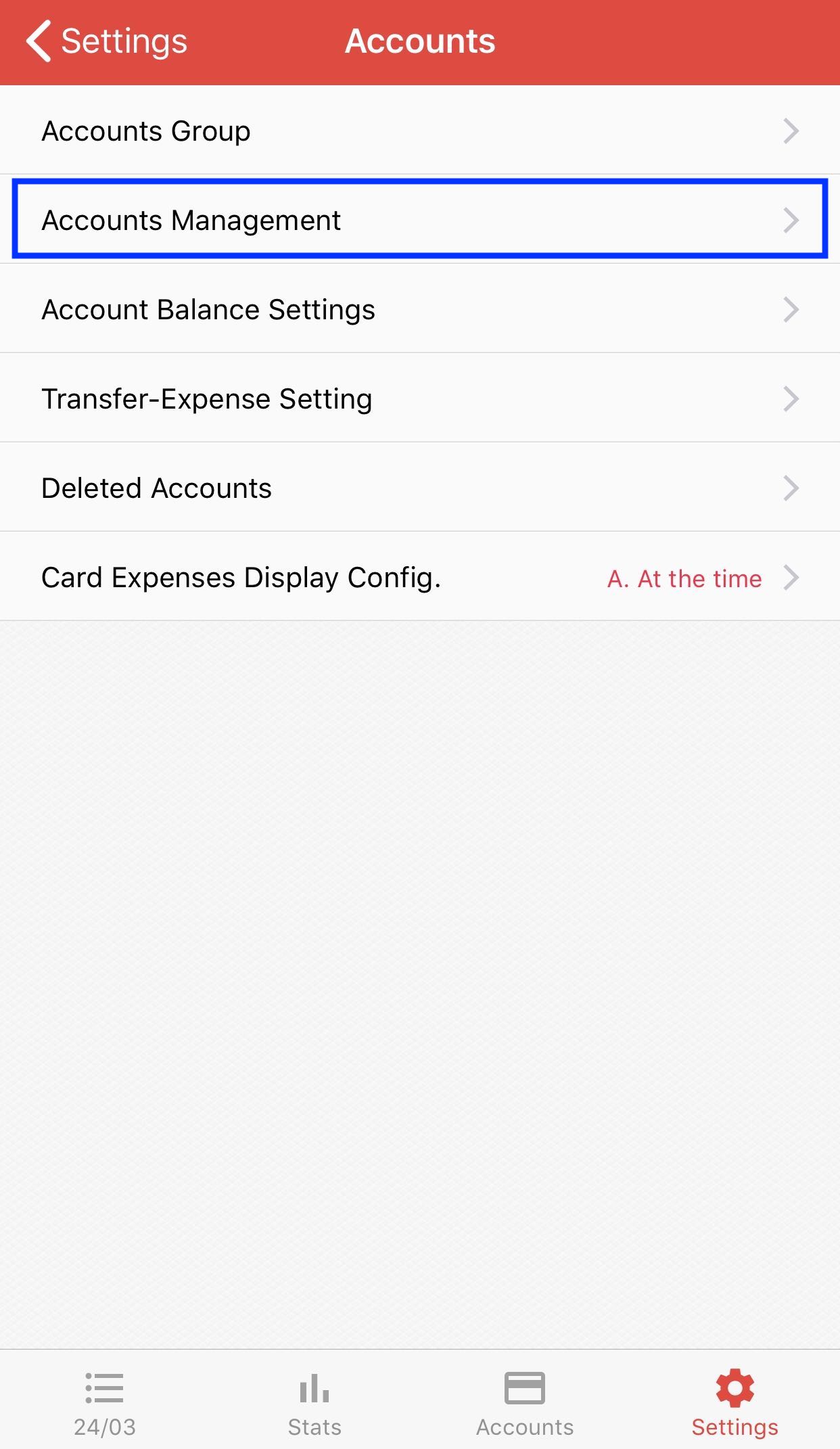 For example, if you would like to change your cash into a different group, tap the "Pencil" button on the upper right-hand corner, then you will see the checkmark appears next to "Cash" and tap on it for 3seconds, then you can drag and change the order.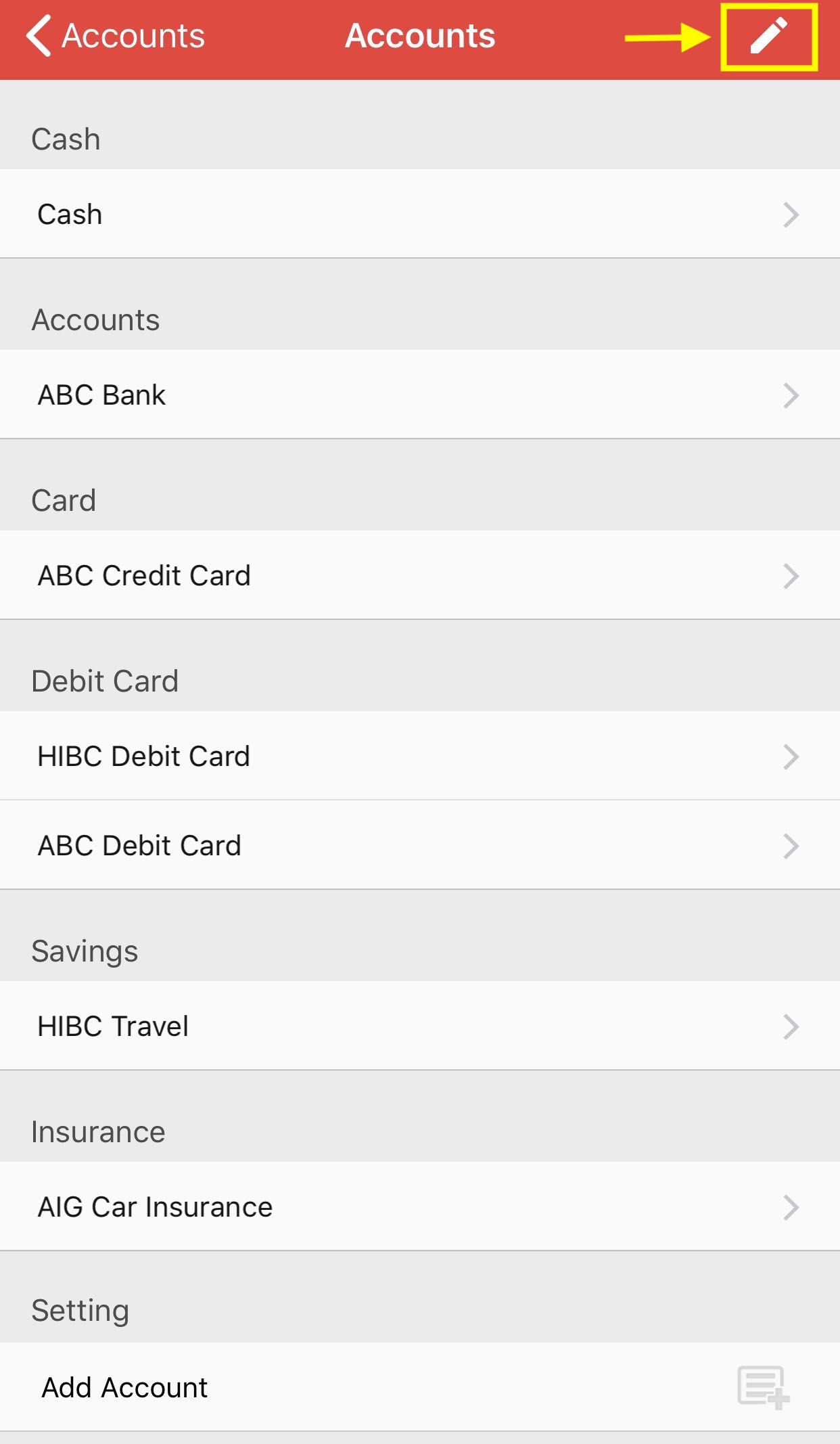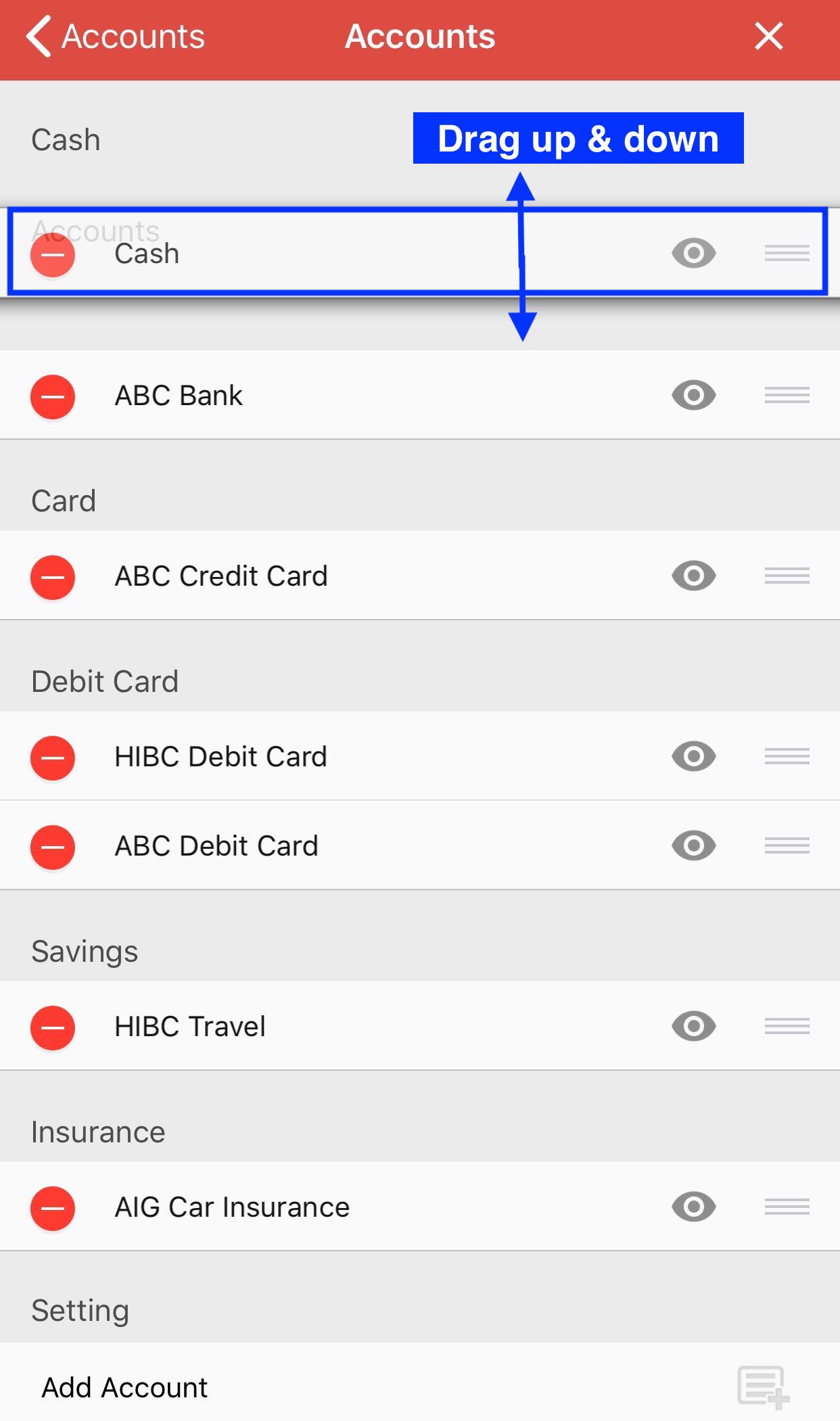 **PLEASE NOTE
For example, like below, if a group is consists of only one category, if you move that category out of that group, MoneyManager automatically hides the group from the list.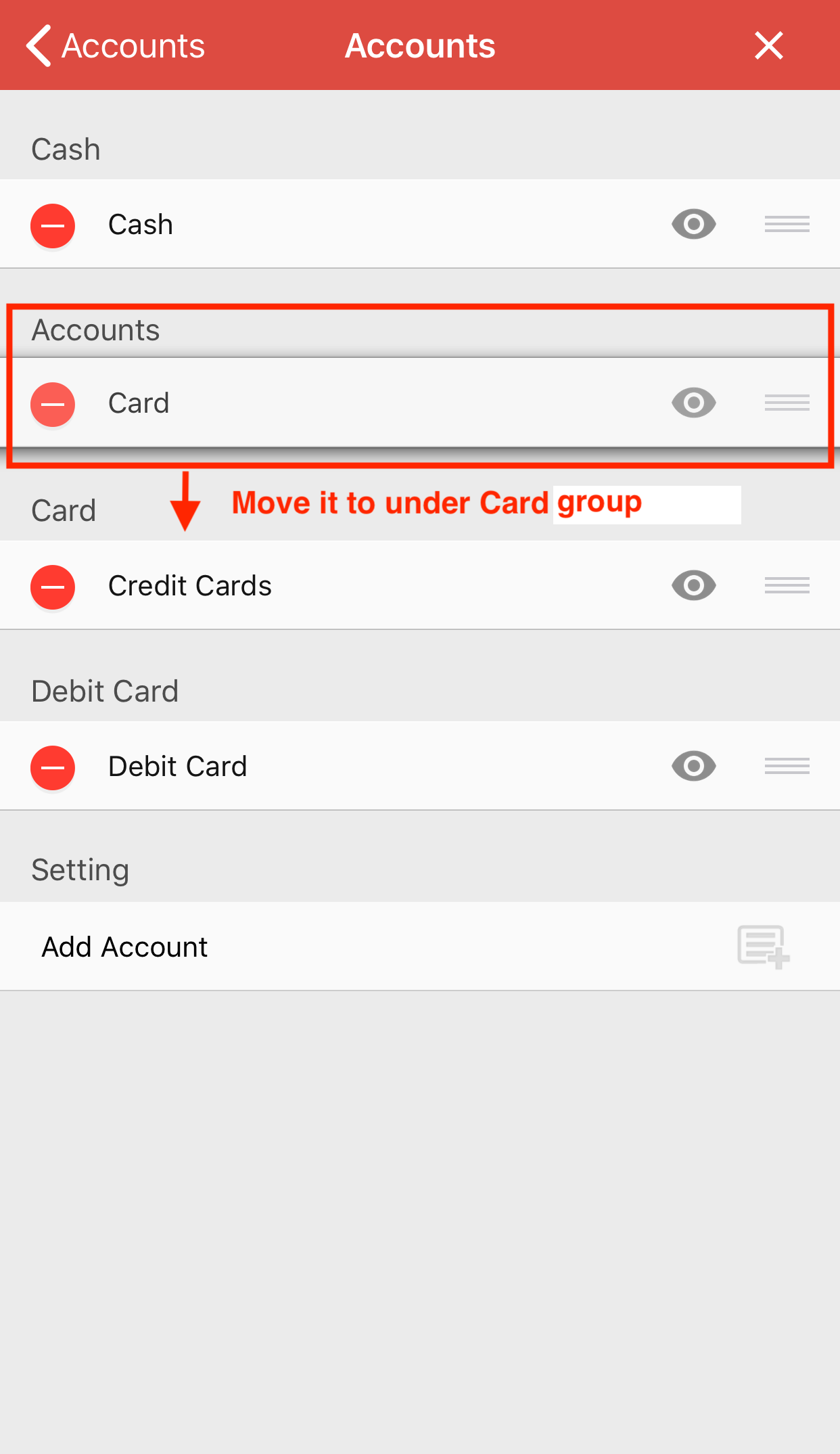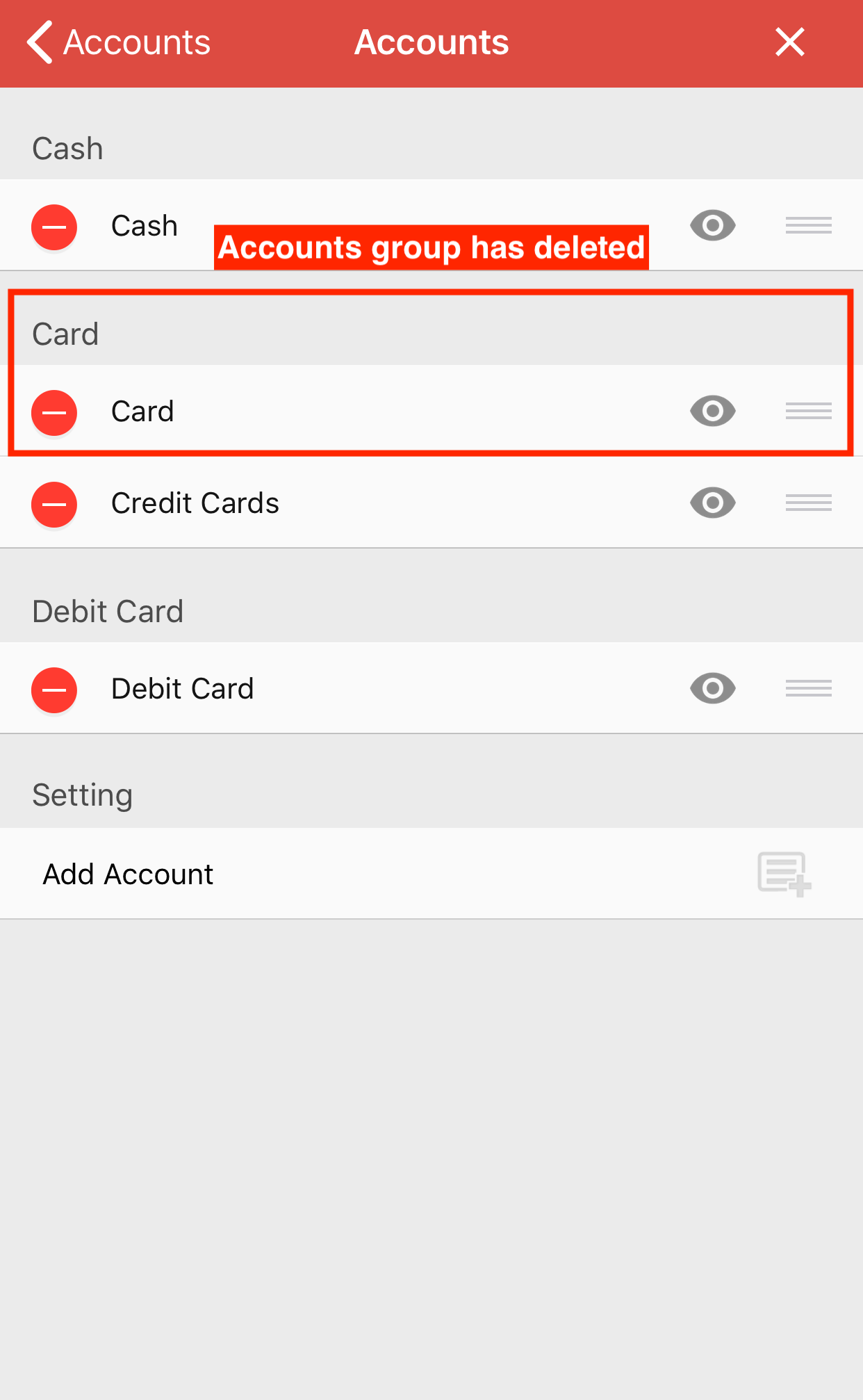 Should wish to make the hidden group appear again, just tap the category that you have just moved and re-type the group manually.
As you can see below, "Accounts" Group has manually re-typed.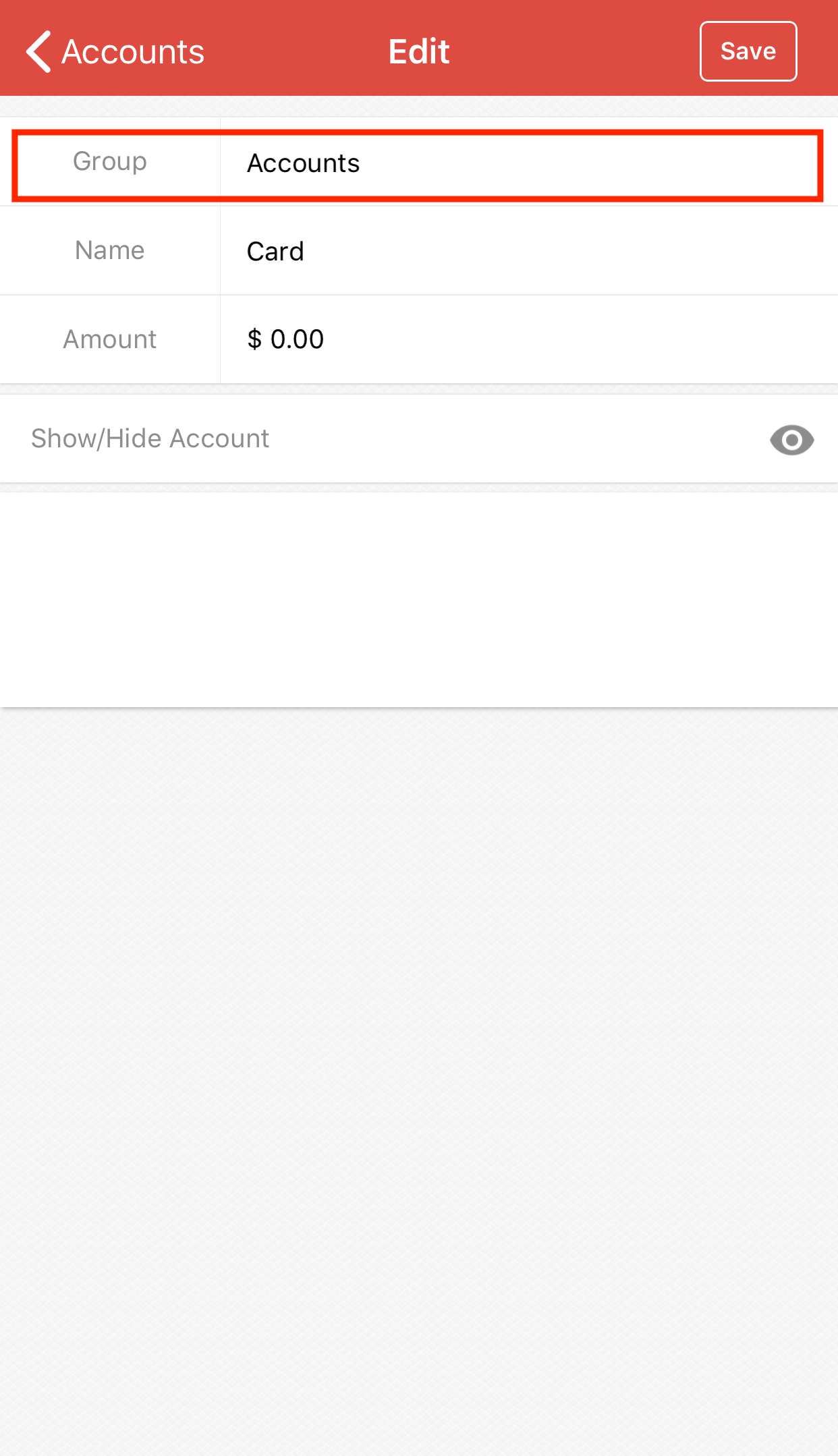 "Accounts" Group has re-appeared on your list of Account Groups.