In this page, it will show you how to use the filter feature on the "Trans tab".
Using this feature, you can sort and combine with accounts and income/expenses.
1. Please go to Trans tab > then click the filter icon that is top of the right side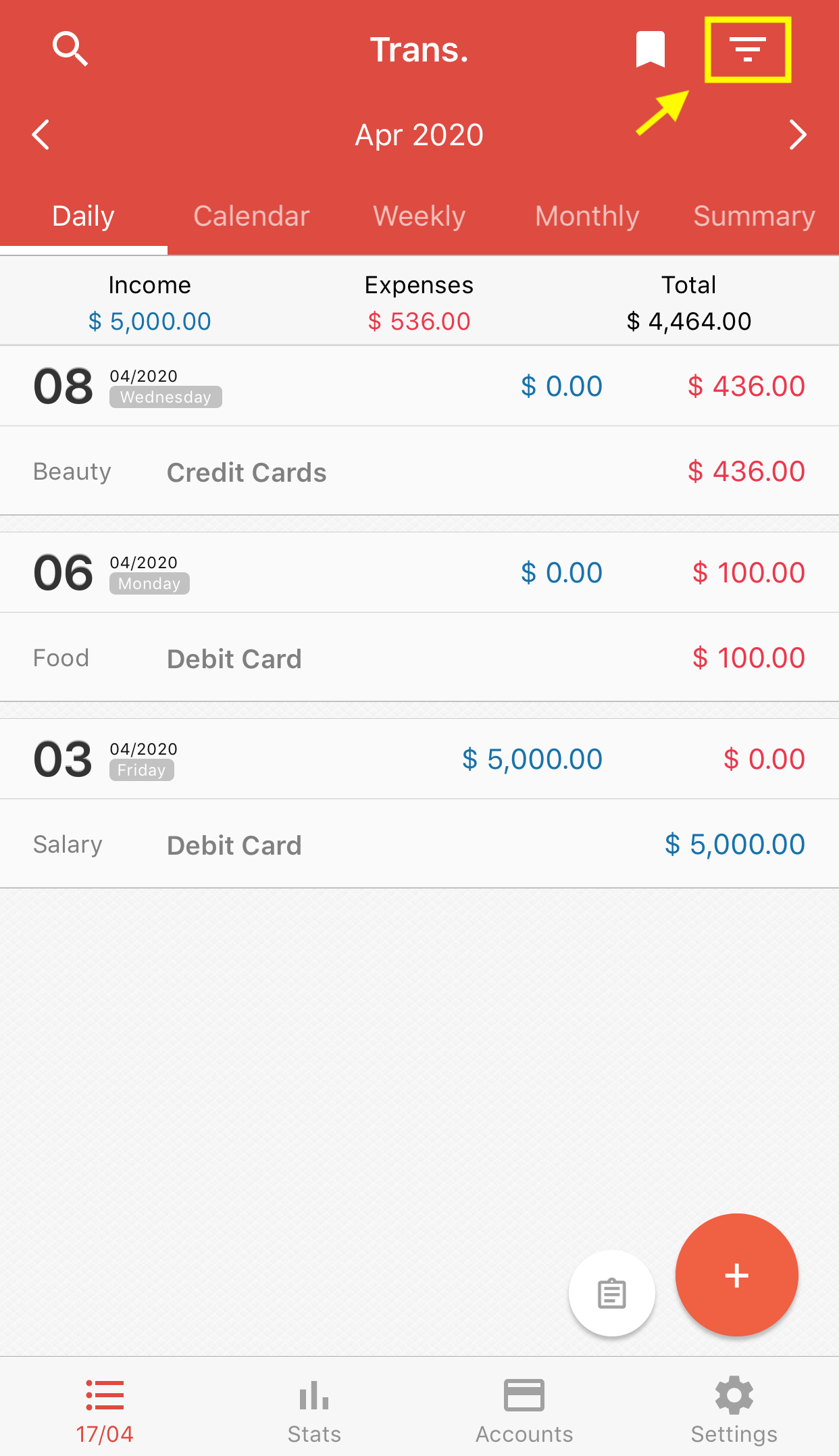 2. tick the boxes and click the "Filter" button, and you will see the filtered page.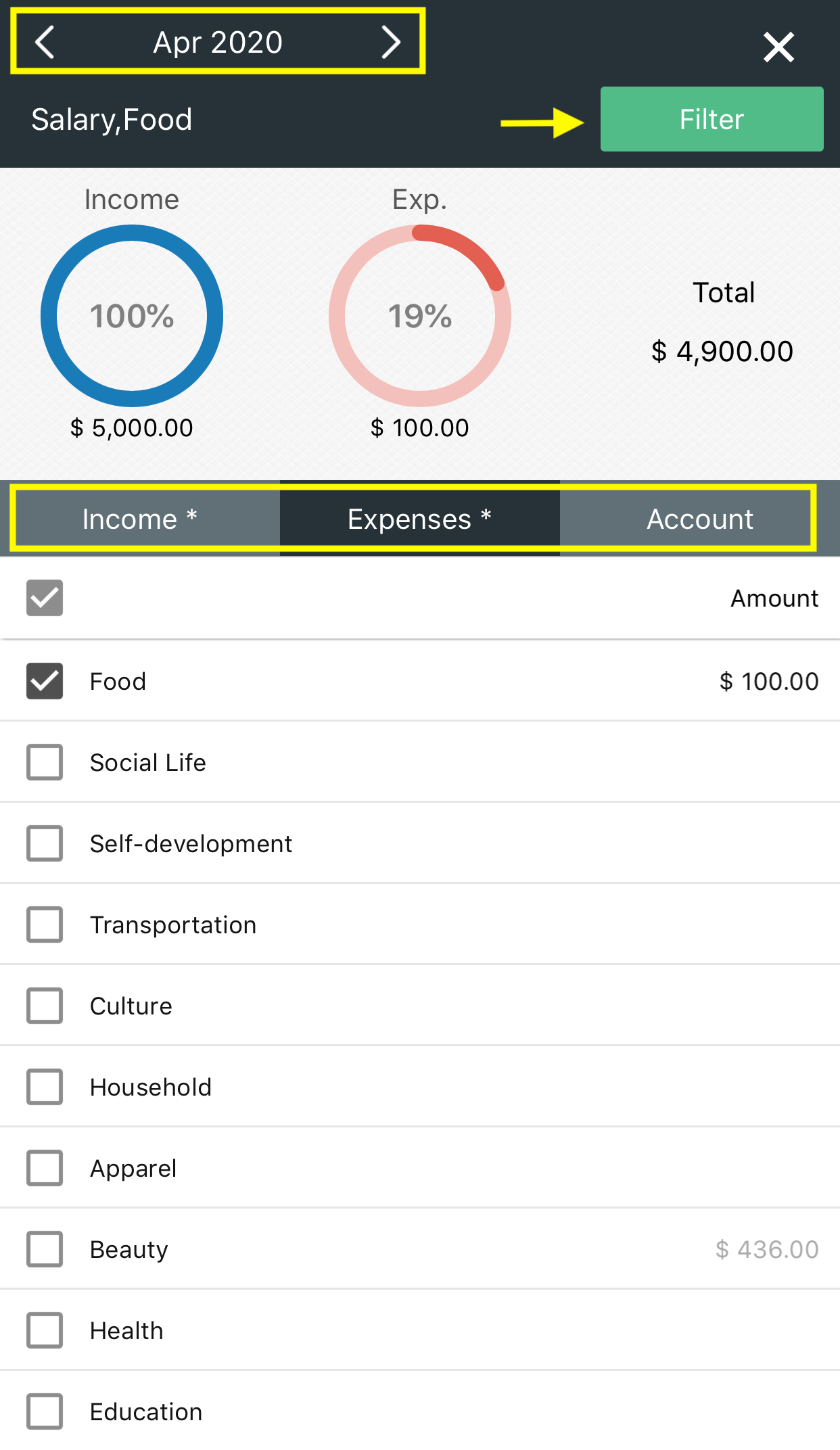 3. You can also combine "Accounts" and "Income/ Expenses."