Check your recipients from the "Stats tab". You can sort by alphabetically, and the number of uses or amounts.
You can find the Recipient section on the entry page, see below the blue box.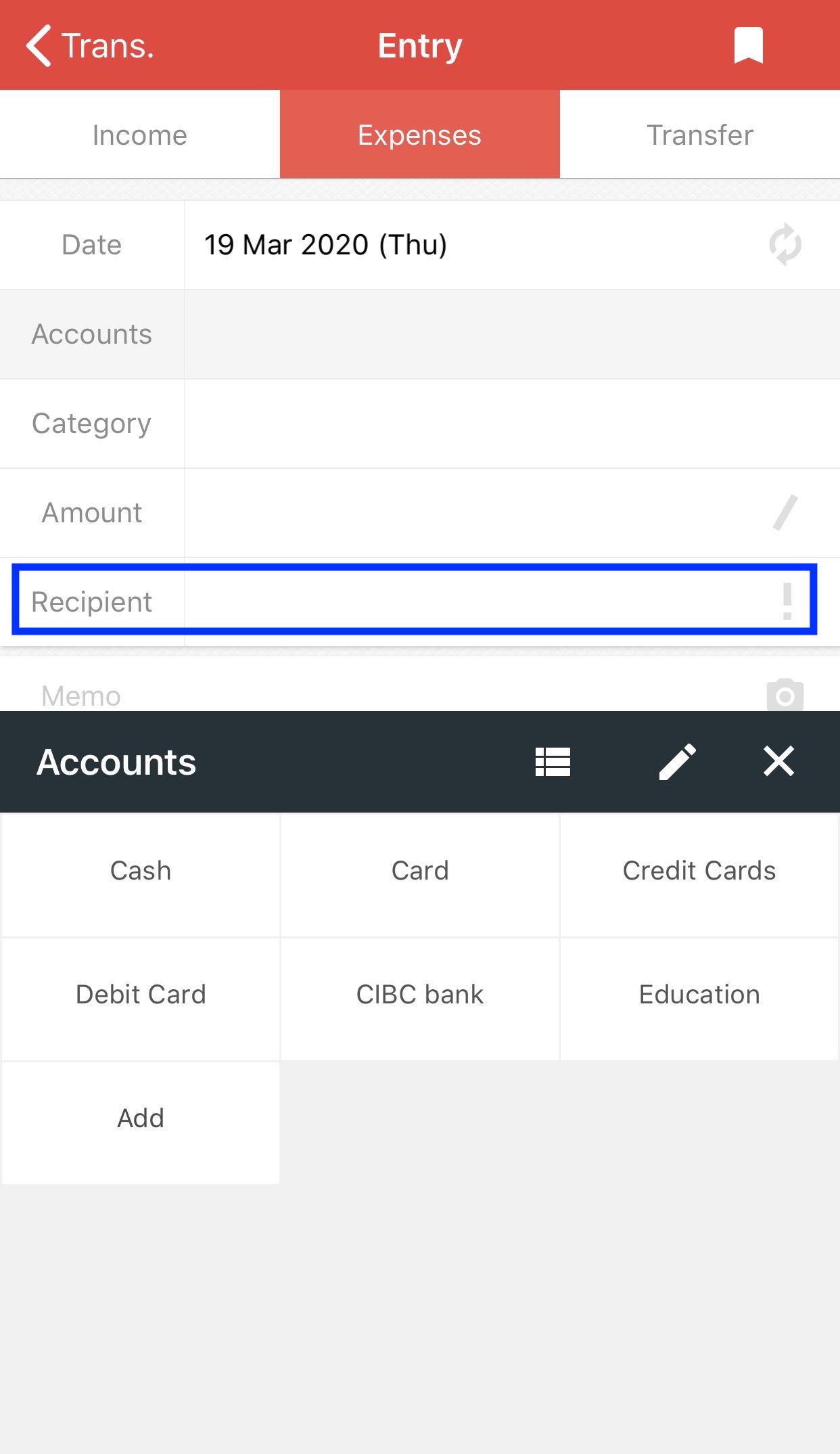 Please go to Stats tab > Recipient view on the top; yellow box.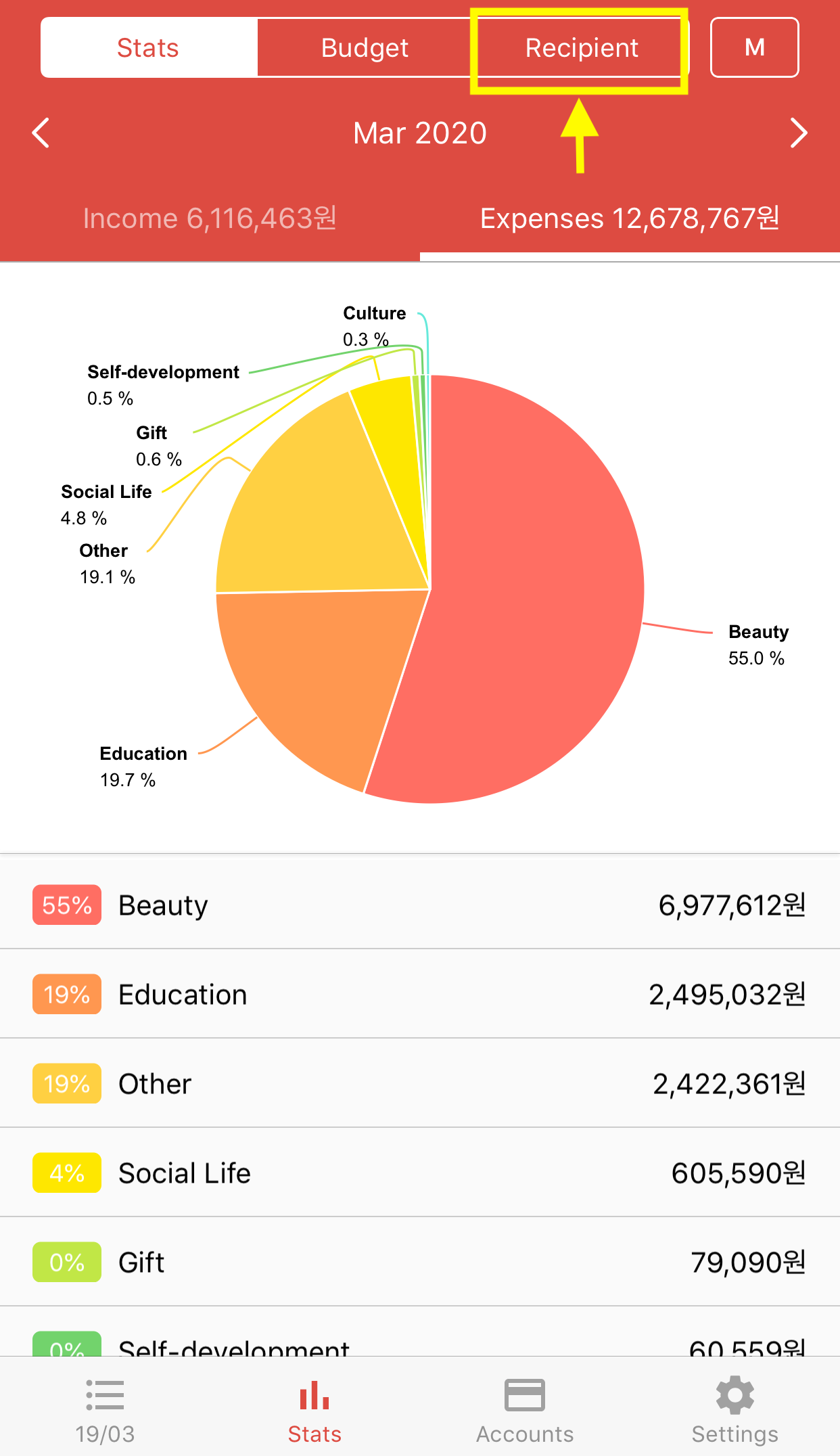 Left box: The numbers show how many times were written. It will be sorted by ascending and descending order.
Middle box: It will be sorted by Alphabetically.
Right box: It will be sorted by the highest or lowest amount.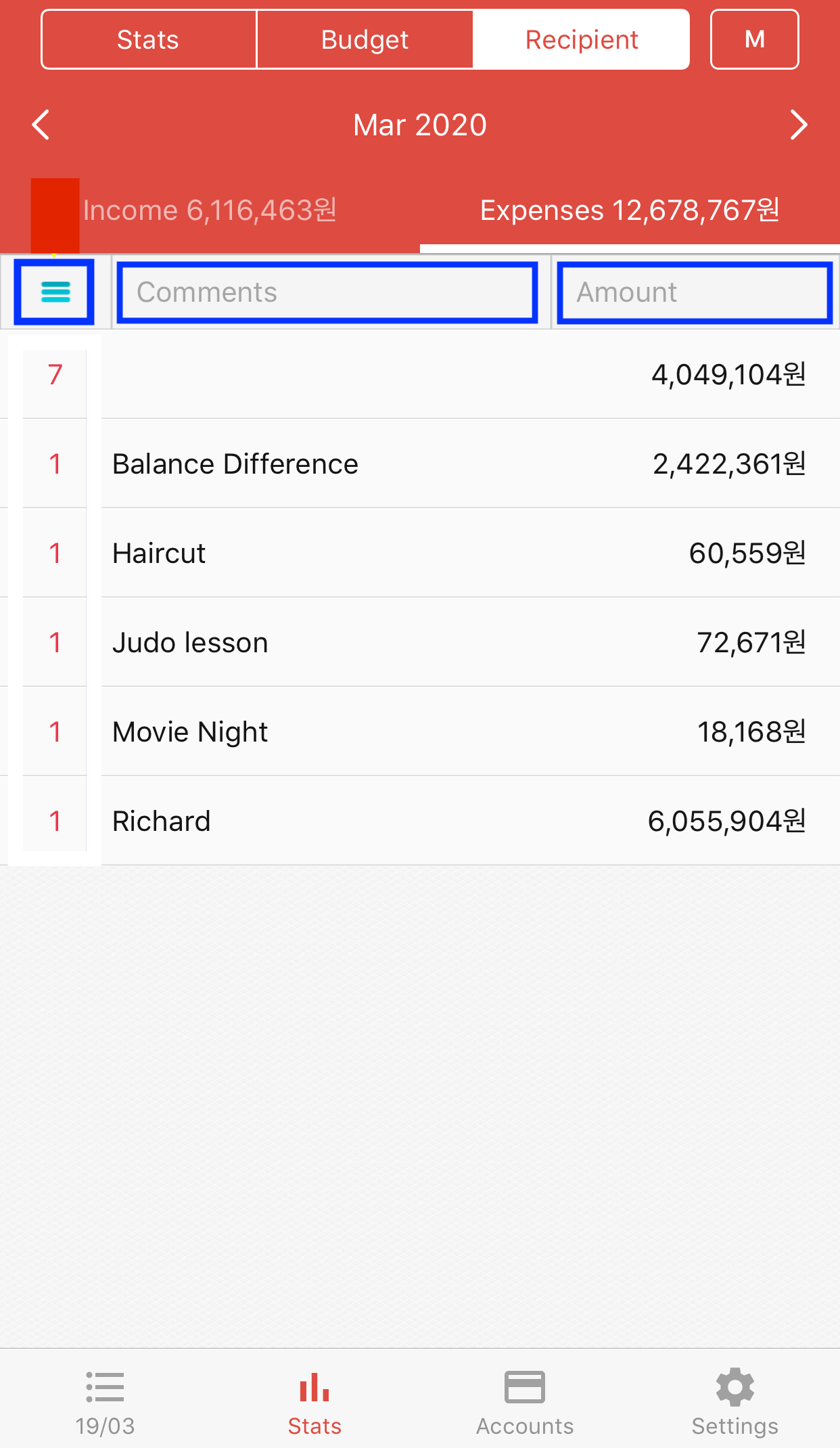 Therefore, if you click the record, it will move to the detailed page, including the line grape.