By using the passcode feature, you can protect your transaction history even safer.
In order to activate this feature, go to Settings > Configuration > Passcode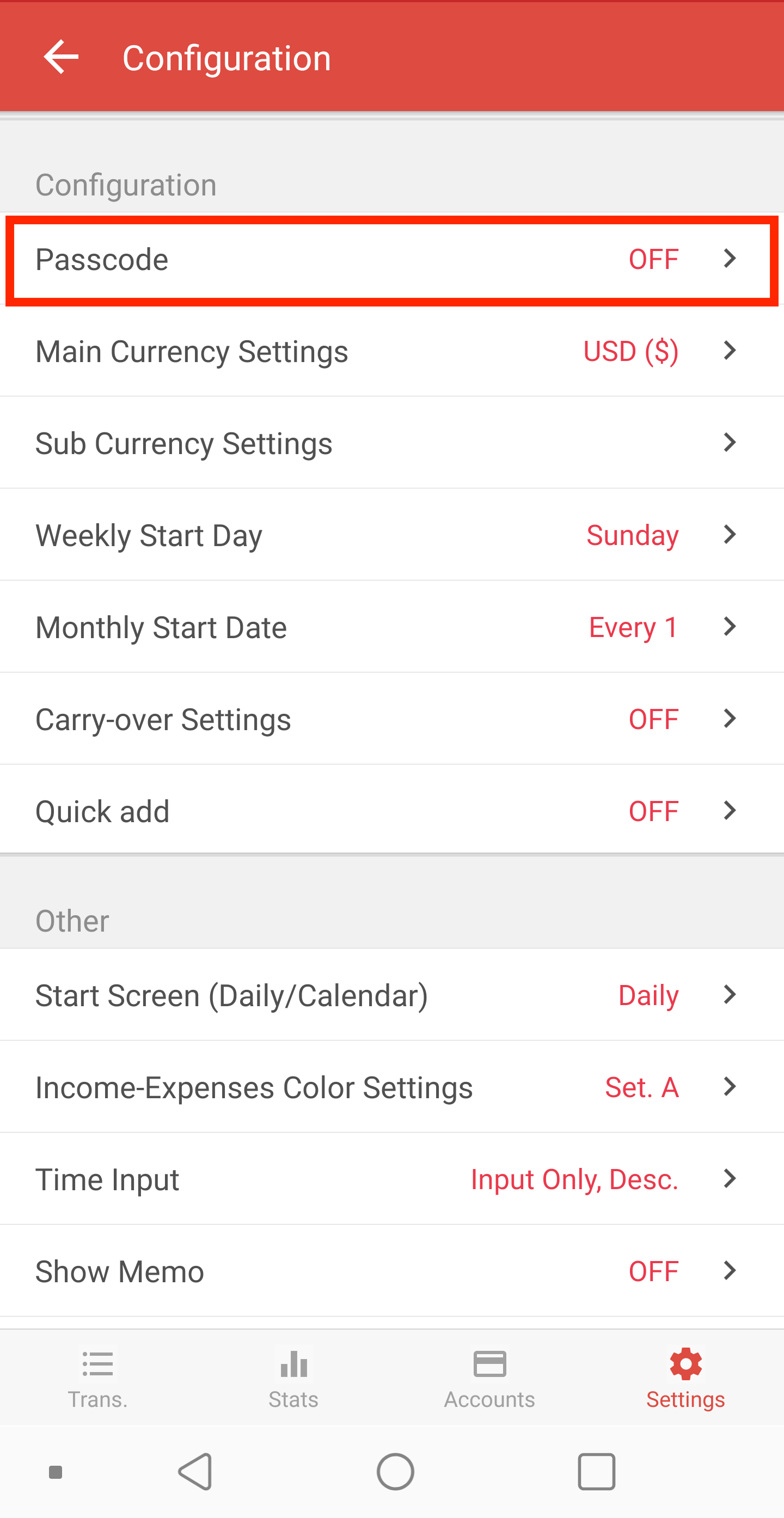 Create your passcode and confirm it again,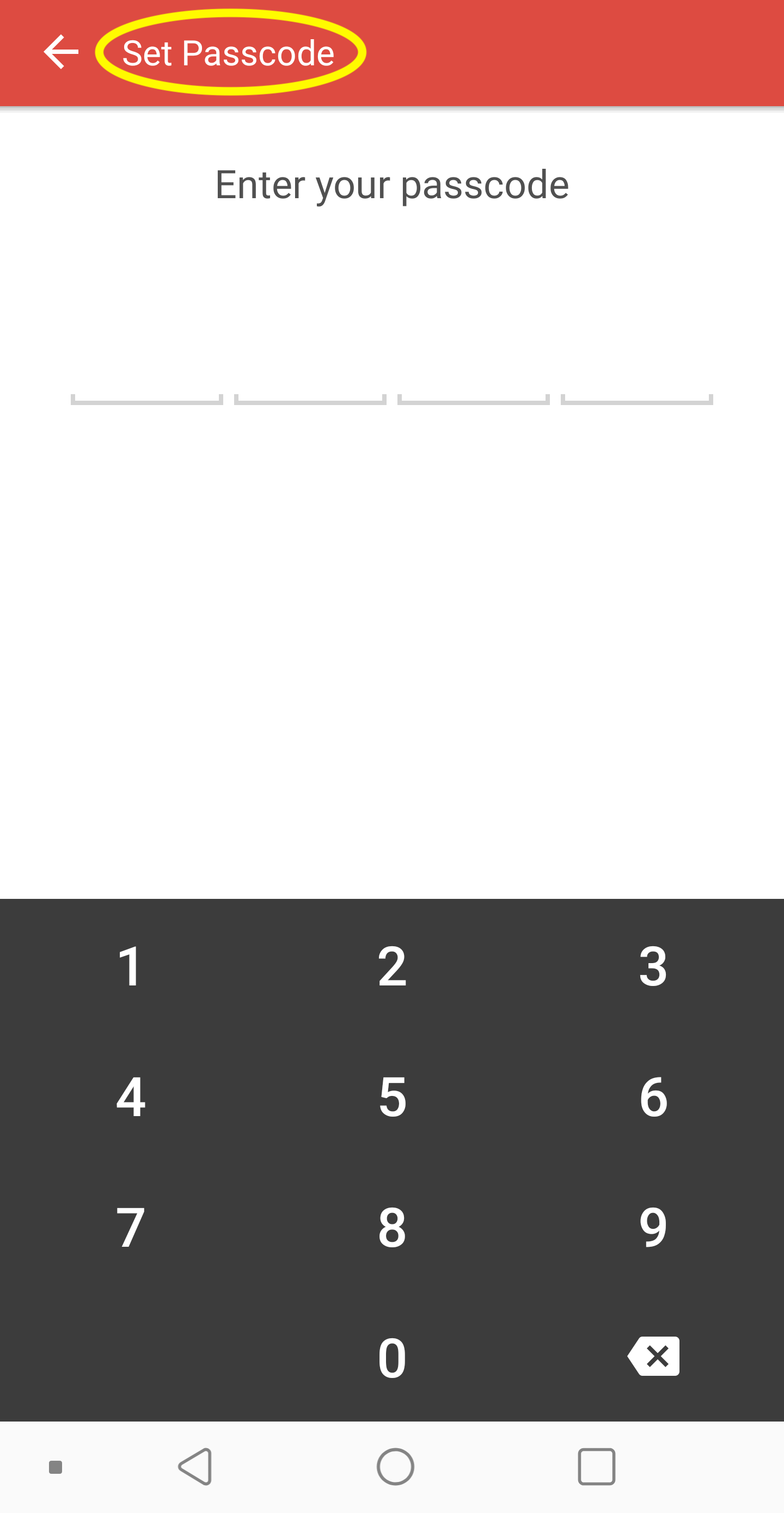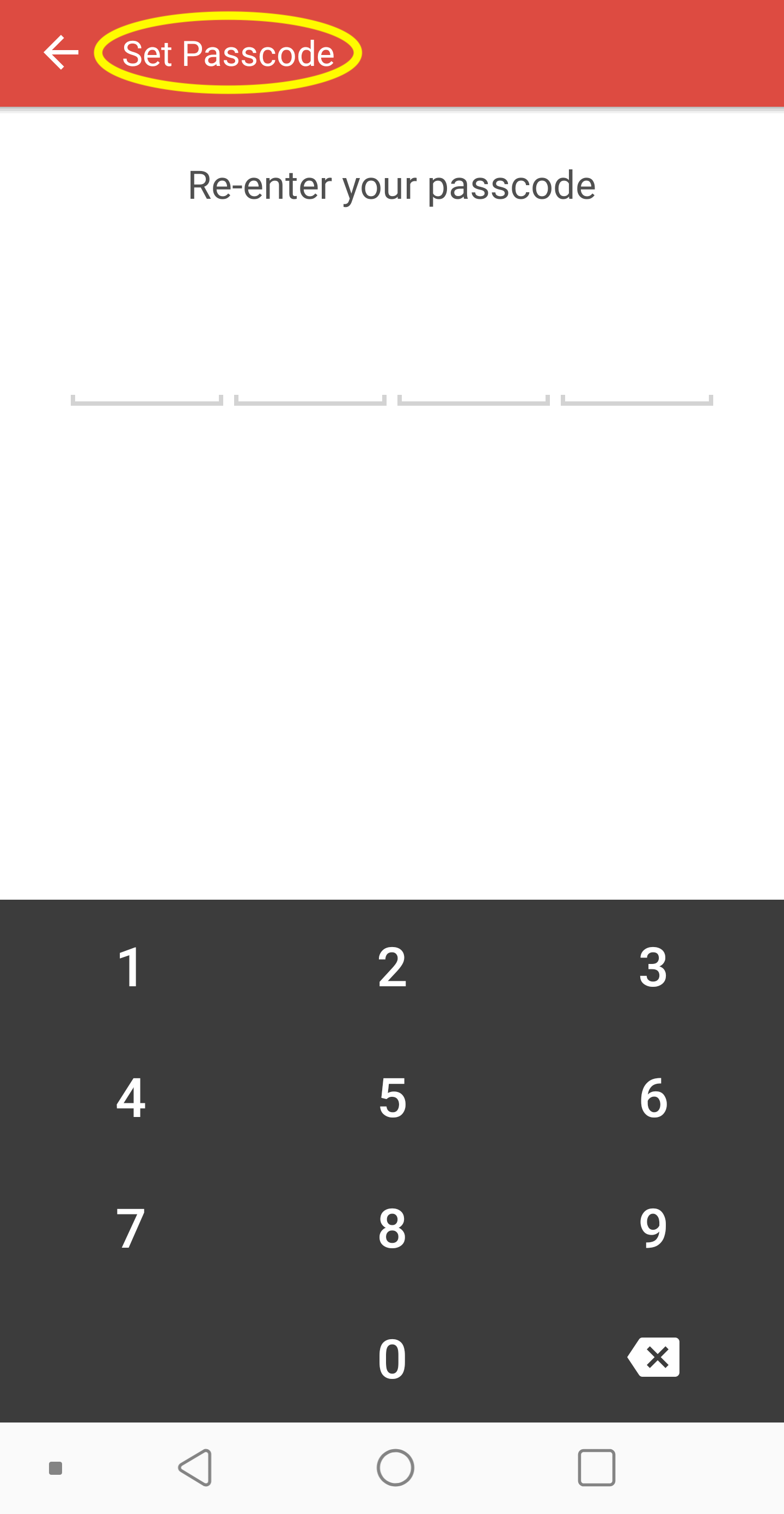 You can see the Passcode setting is ON now.
For unsetting the Passcode feature, you can click "Passcode", and enter your current passcode.