Money Manager supports various languages for our international users. Supporting languages are the following.
Chinese
(简体字 & 繁體字)
French
(Français)
German
(Deutsch)
Indonesian
(Bahasa Indonesia)
Italian
(Italia)
Japanese
(日本語)
Korean
(한국어)
Polish
(Polski)
Portuguese
(Português)
Romanian
(Românesc)
Russian
(Русский)
Spanish
(Español)
Tamil
(தமிழ்)
Turkish
(Türkçe)
Ukrainian
(ykpaïHcbka)
Vietnamese
(Tiếng Việt)
*Alphabetical order
To change the language, please go to
Settings > Configuration > Language Setting > Turn off the completely and re-start the App.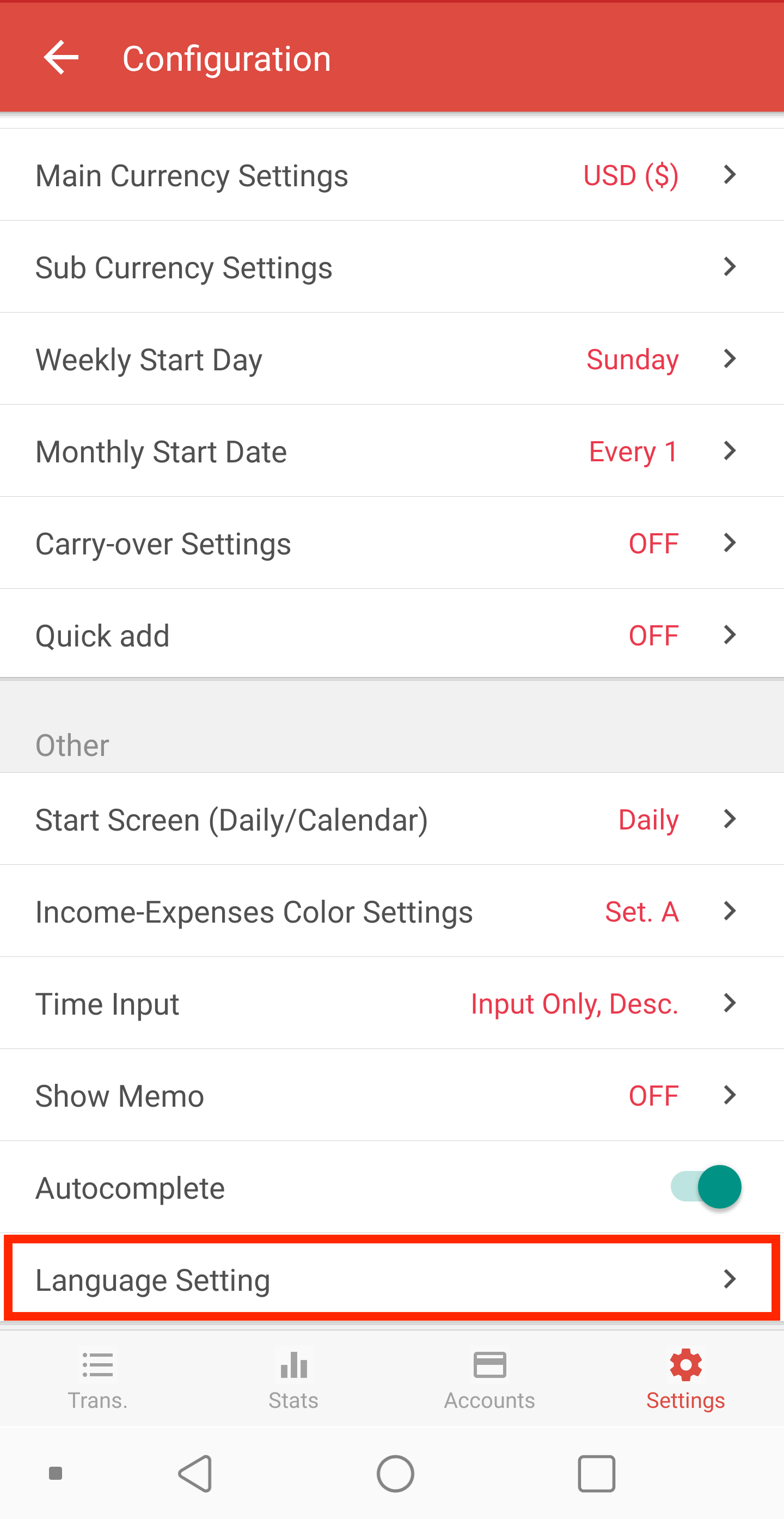 Please note that if you are using the Next Lite that was authorized, the authorization will be terminated after changed the language.
e.g. 1) German

e.g. 2) Russian