Money Manager's Android Update Arrived.
On our September Update, we have prepared many new functions to further improve our services. We anticipate the update will be rolled out towards the end of september and we are working at our utmost effort to prevent any delays.
1. Delete/Edit All Contetns function
You will enter to "Edit" mode when you long-press the "Contents" button in "Bils Tab"
In this "Edit" mode, you are able to select multiple transactions to either edit or delete them at once and this also applies to cateogories and assets.
This function applies to Search / Stat Details / Asset Details.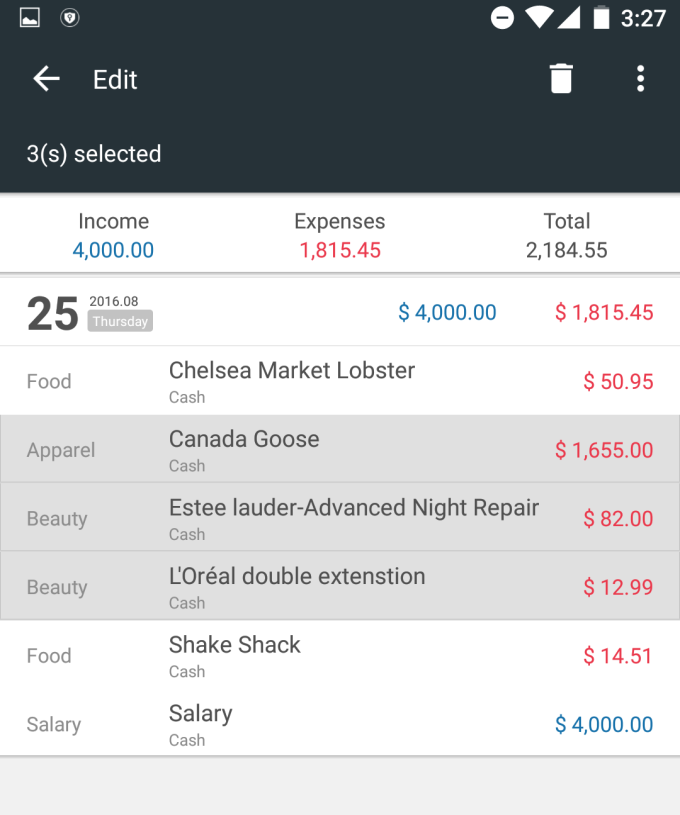 2. Fee function
When you record a transaction, you are now able to add fees as well. Please note that fees will appear as "Expense" on your withdrawal account.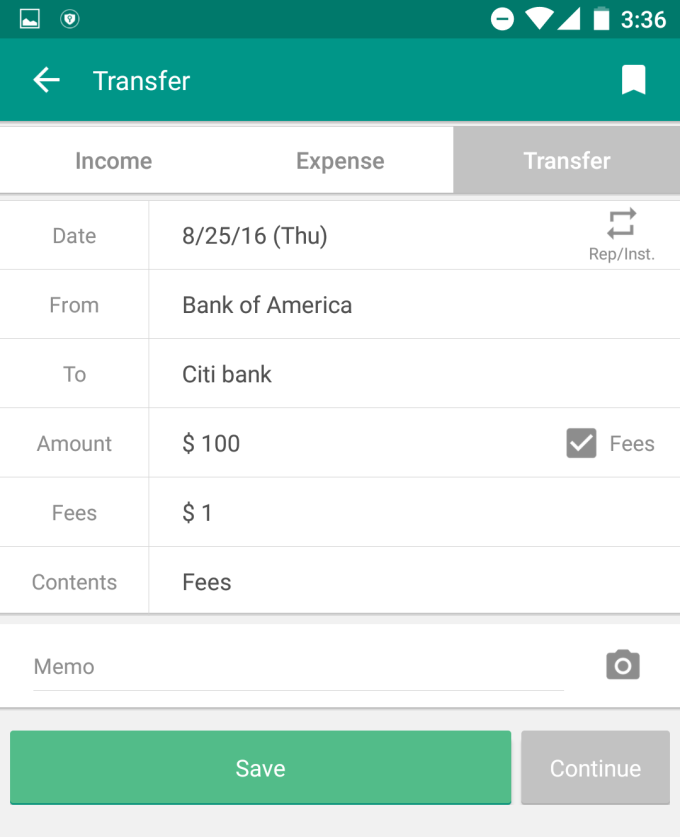 3. Search Totals and Period Search function
Search tab now provides the net results of your search. You can also select periods further filter your search criteria.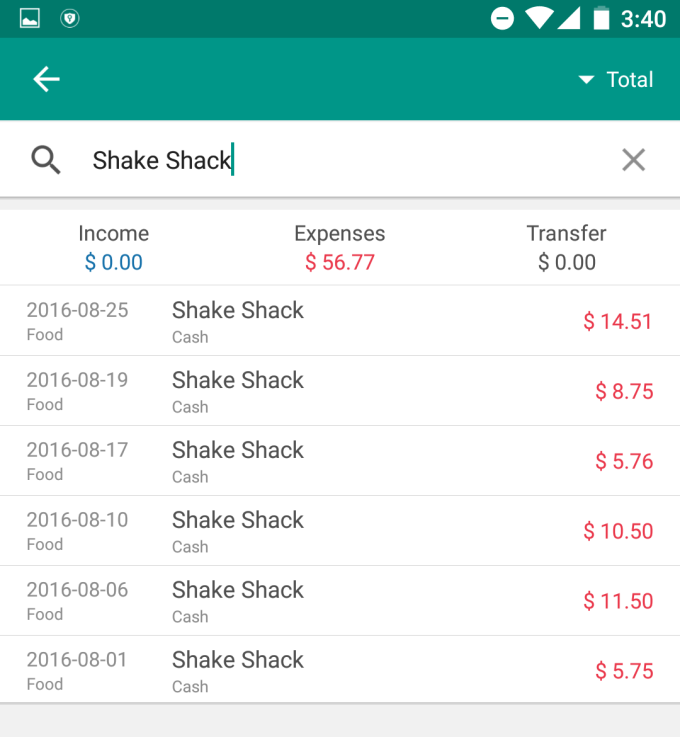 4. Indication of present-day on Total Tab
Present-day of the calendar month now appears on the Budget Tab which allows you to easily estimate whether your planned budget is being spent in timely manner.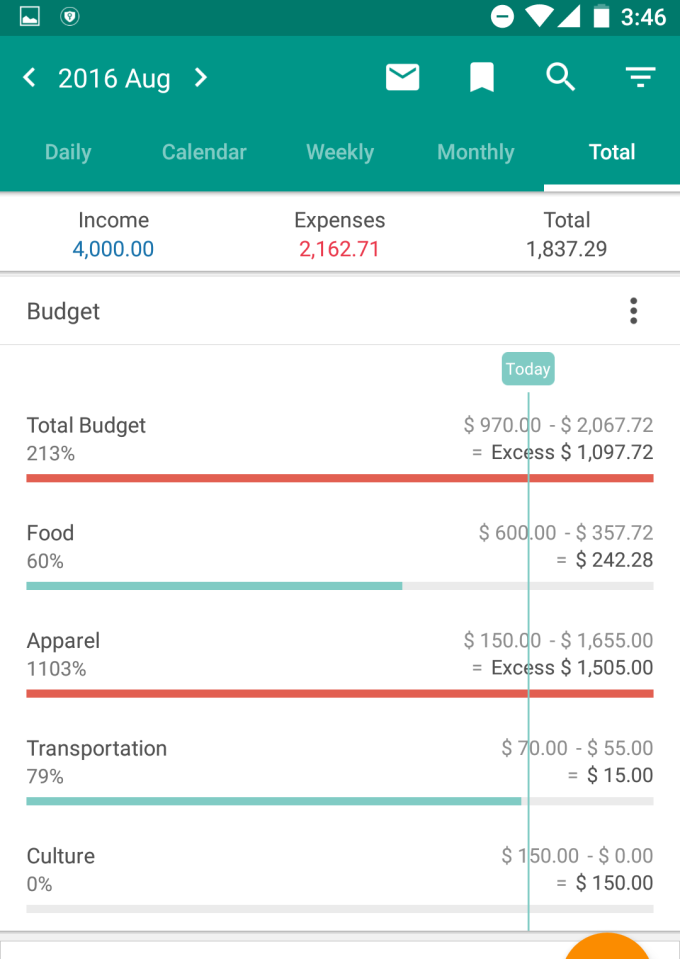 5. Improved Calendar Month Screen
There was an inconvenience previously upon choosing a particular date as it directs you to the daily screen. This has now improved to instead showing you the thumbnails of your daily transactions so you do not have to switch screens so often. You can also add new transactions by tapping "Add" button to record new transactions.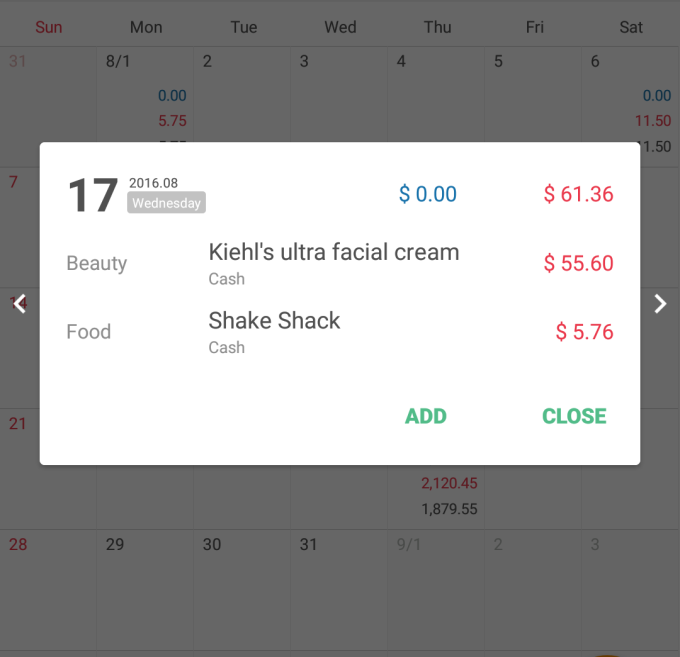 6. Use Calendar as your start screen
Should you wish your Calendar to be your start screen of Money Manager, you can now do so by going to Settings > Configurations