Greetings from Money Manager!
We sincerely thank you for using our service. We have commenced our planned update schedule for the year 2016 and here are the newly updated details for January 2016!
v3.2.x update will be delivered on coming Monday and you can find the update details right below.
-Excel Export Function for Previous Calendar Month/Year Added.
We have some stability issue on excel export functionality while adding export option to export file grouped into previous calendar months and years.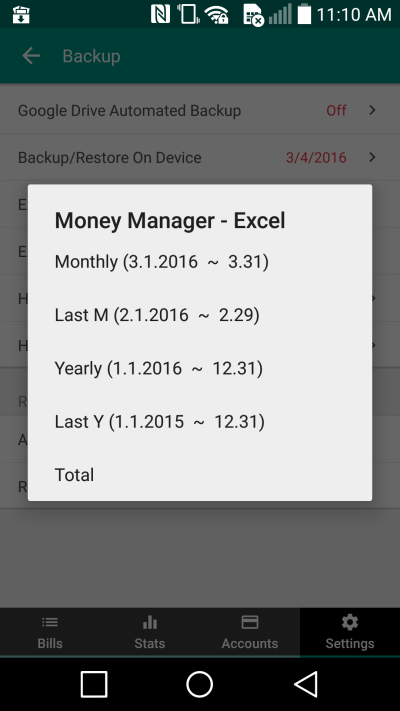 -"+" Adopted Google Material Design
By adopting Google's Material Design, "+" button is now bigger, and much easier to tap, hence improving the input functionality.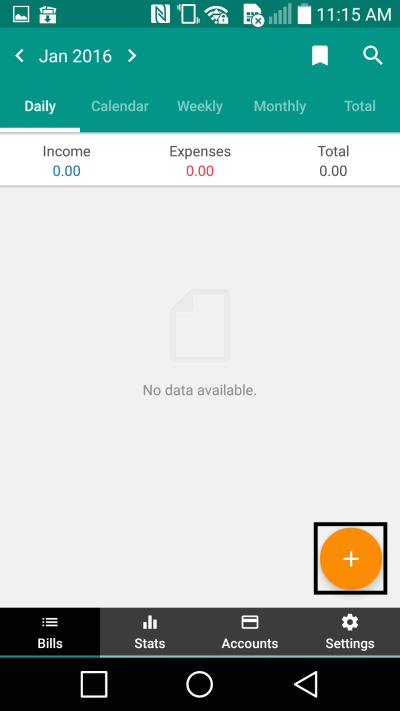 -Design Improvement On Weekly/Monthly Tabs
Newly introduced design provides, cleaner and more sophisticated data displaying of your transaction records.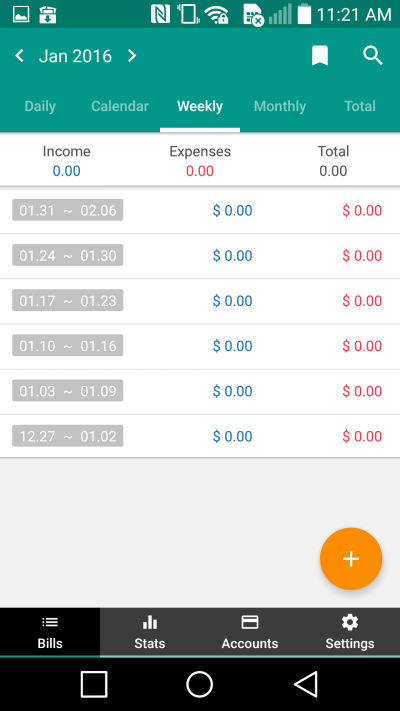 -Currency Settings Button Added
We have added currency settings button on the Input screen so that you can add/edit different currencies much easily.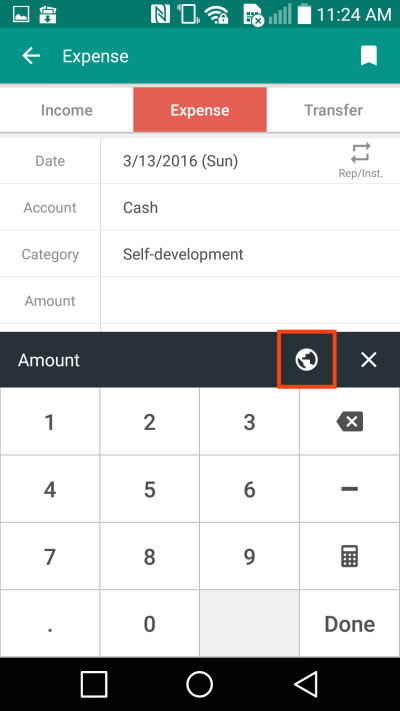 -Port Edit Function Added On PC Manager
When you select Settings > PC Manager, you can now see the port has been changed. We have also fixed an issue where PC Manager's function is being limited should the 8888 port is blocked.
Other than those updated features above, we have also fixed minor issues and bugs in order to further stabilise the platform as well as to provide smoother experience to our users.
Thank you for choosing Money Manager and we hope you enjoy the newly added features of our service.