This is a simple process to move from subcategory to the main category. 
Please go to Settings > Income or Expenses Category Management  
For example, in the Expenses Category Management, you will see the "Social Life" category, and you want to change the "Friends" subcategory to the main category.
1. Please click "Friend" (subcategory)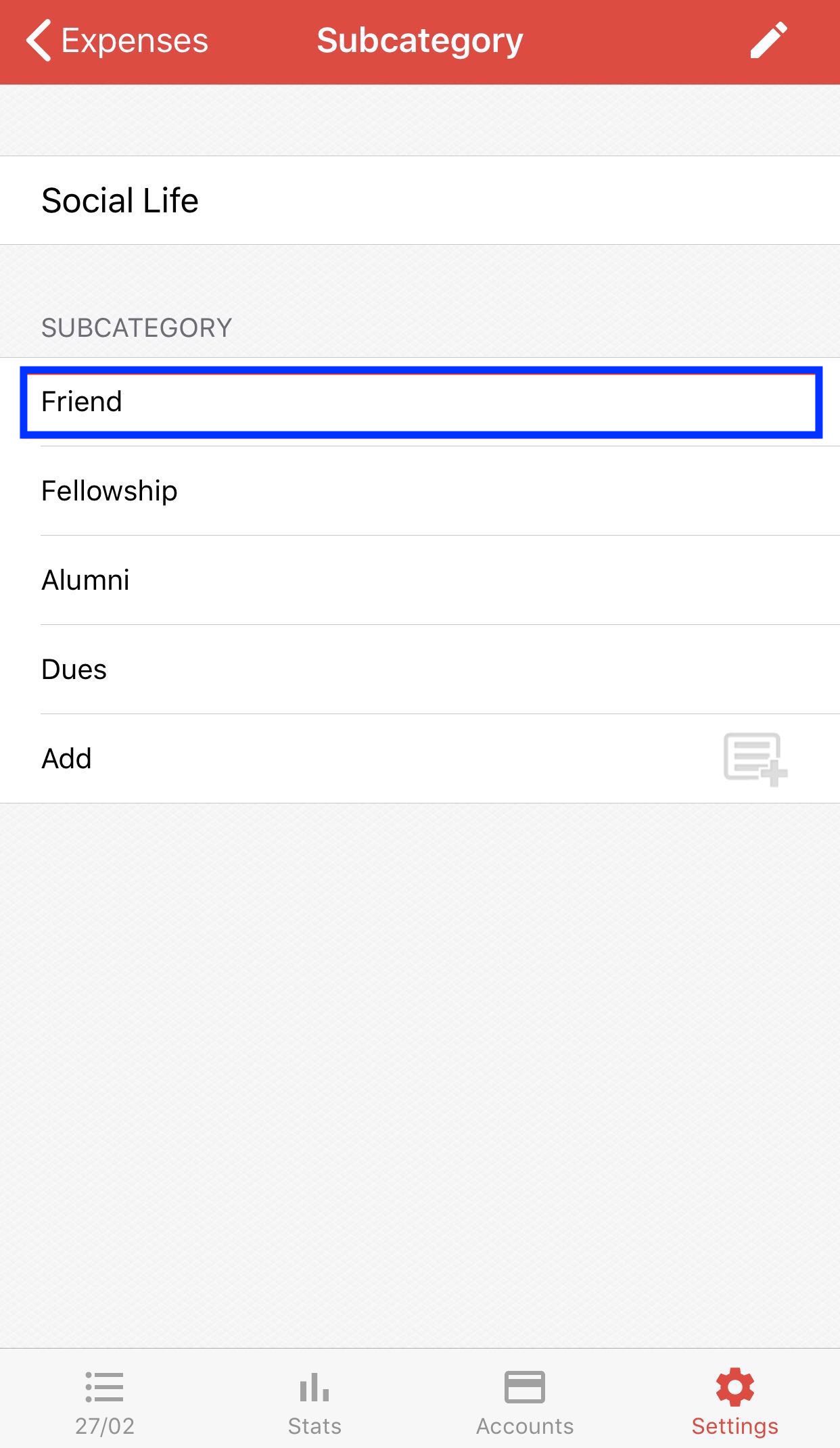 2. Please click "Change to Main Category" button that is on top-right corner.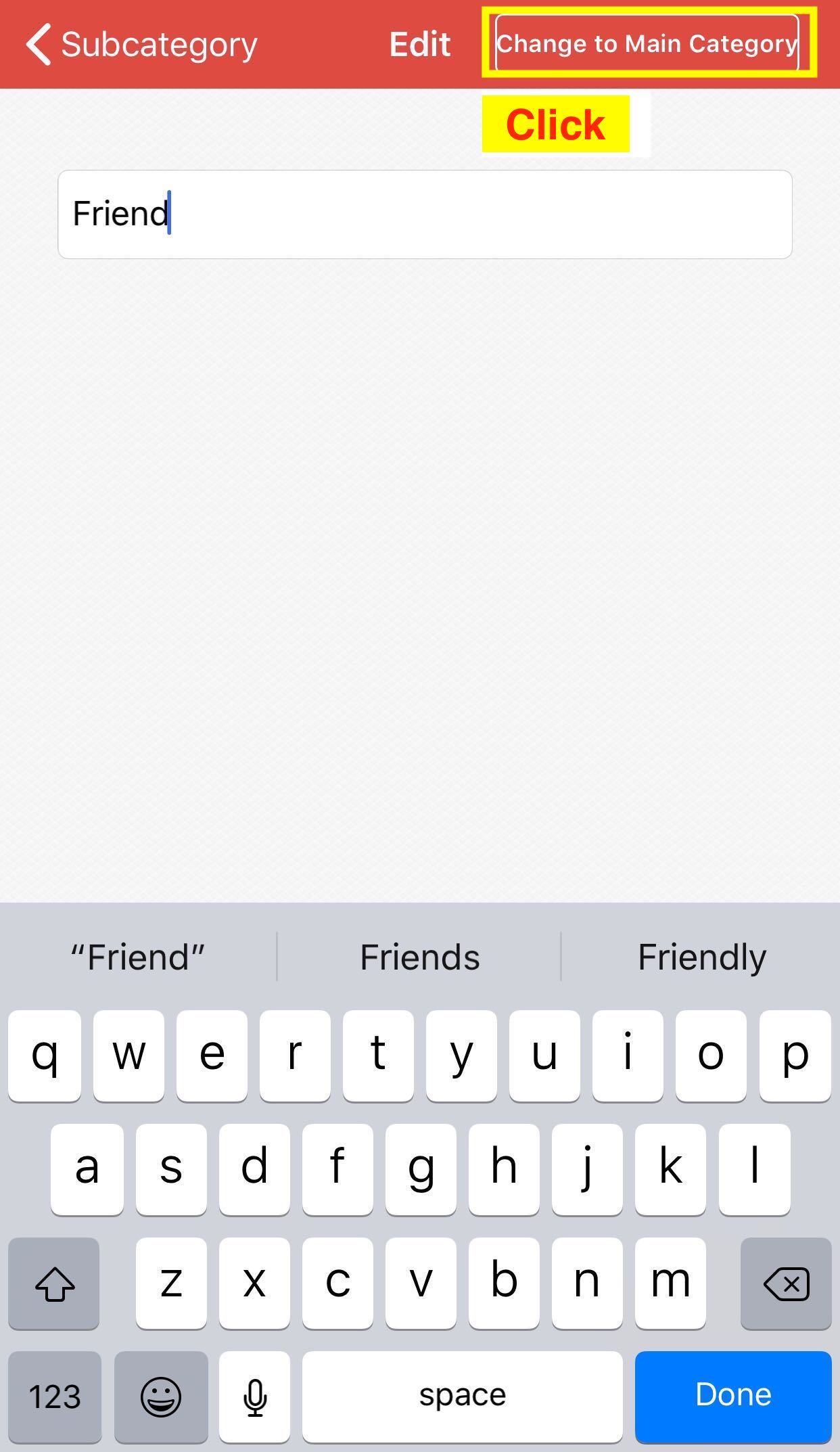 3. You will see the pop-up message, please click "YES"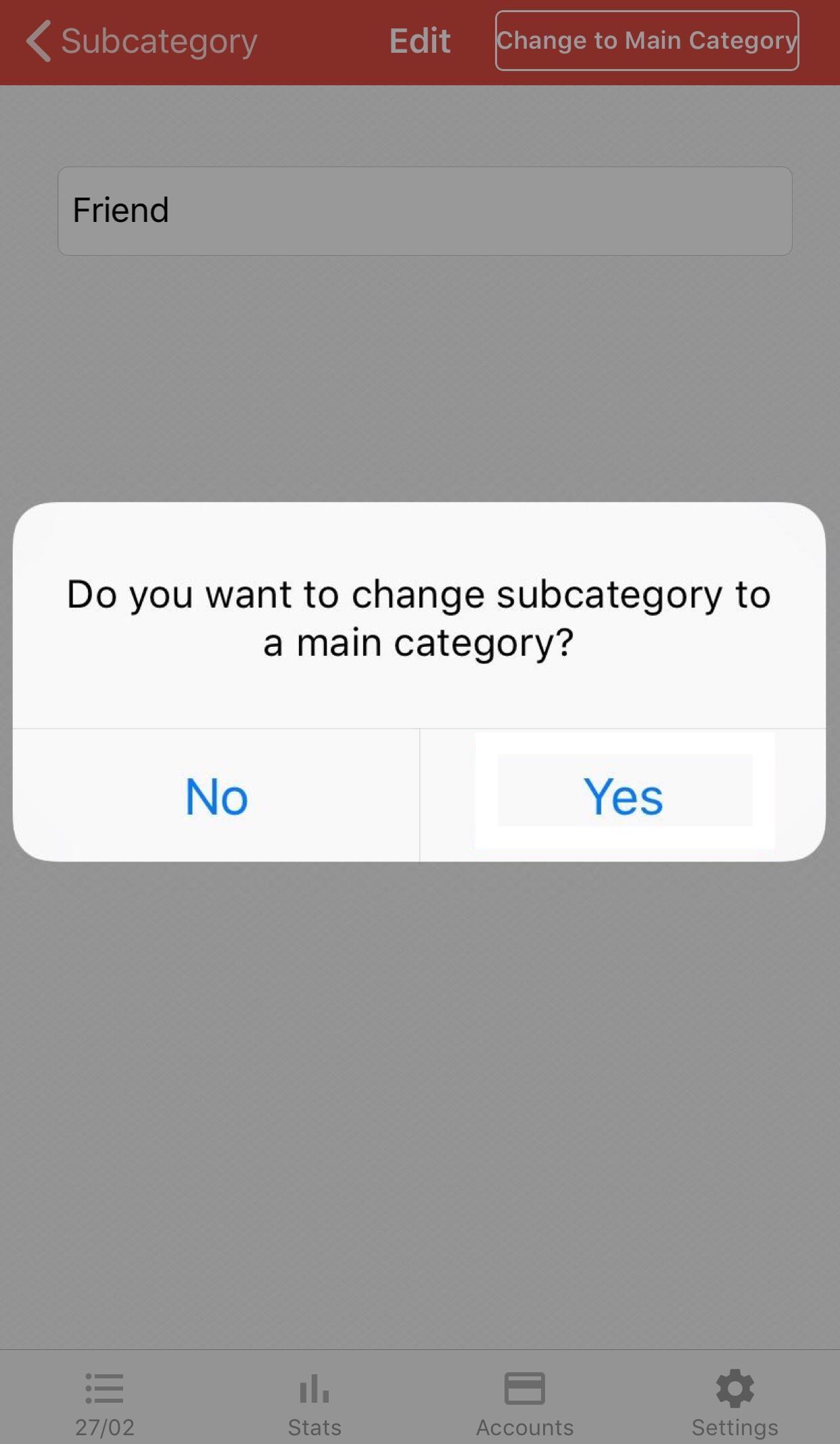 4. You can now see "Friends" has become a part of the main categories among your other expenses.