You can add more subcategories, and customize the categories as you wish.
More > Configuration > Income / Expenses Category Management
You can change the subcategory setting on the Income/Expenses Category Setting page.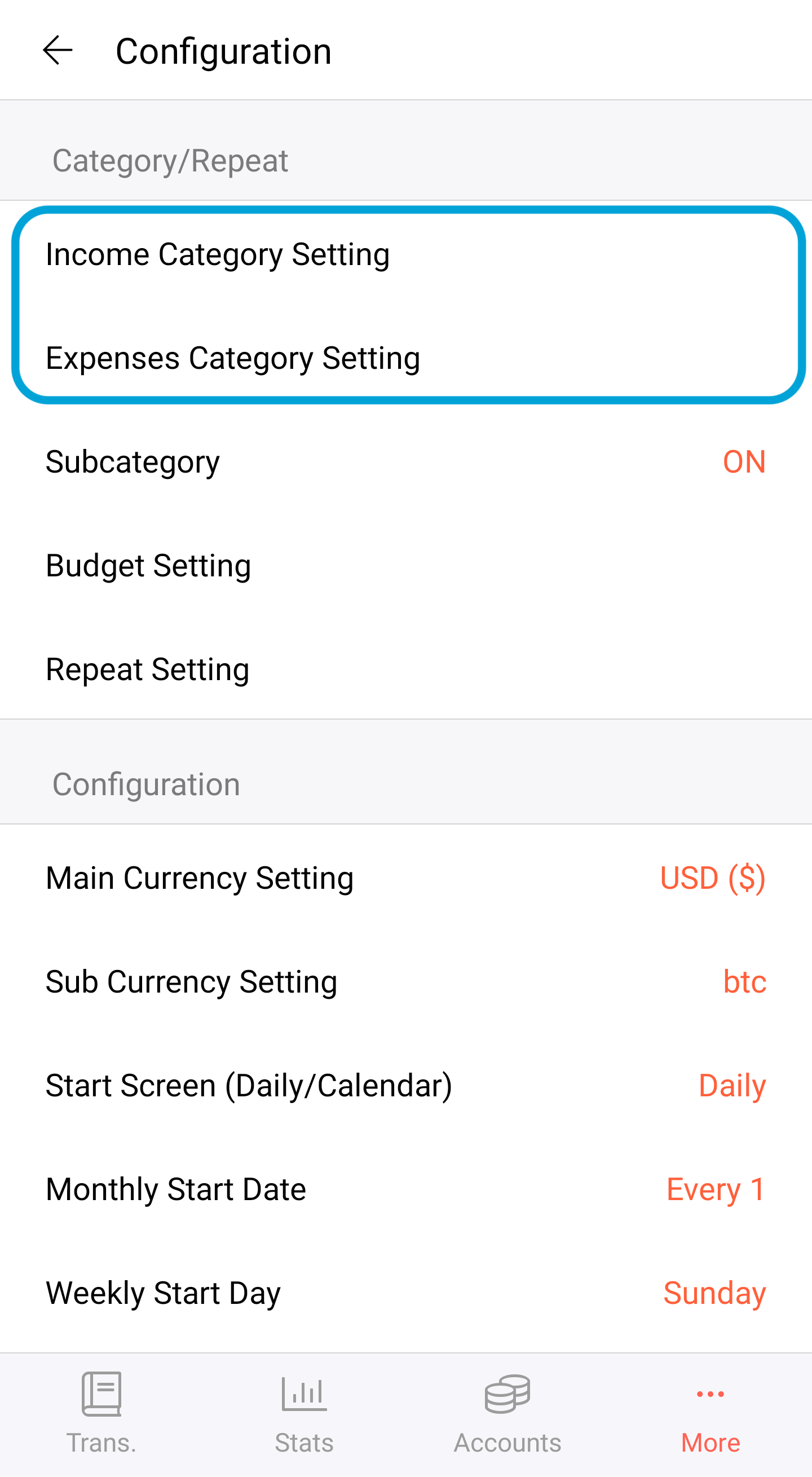 For example, you want to add "Medicine" under Health; the main category.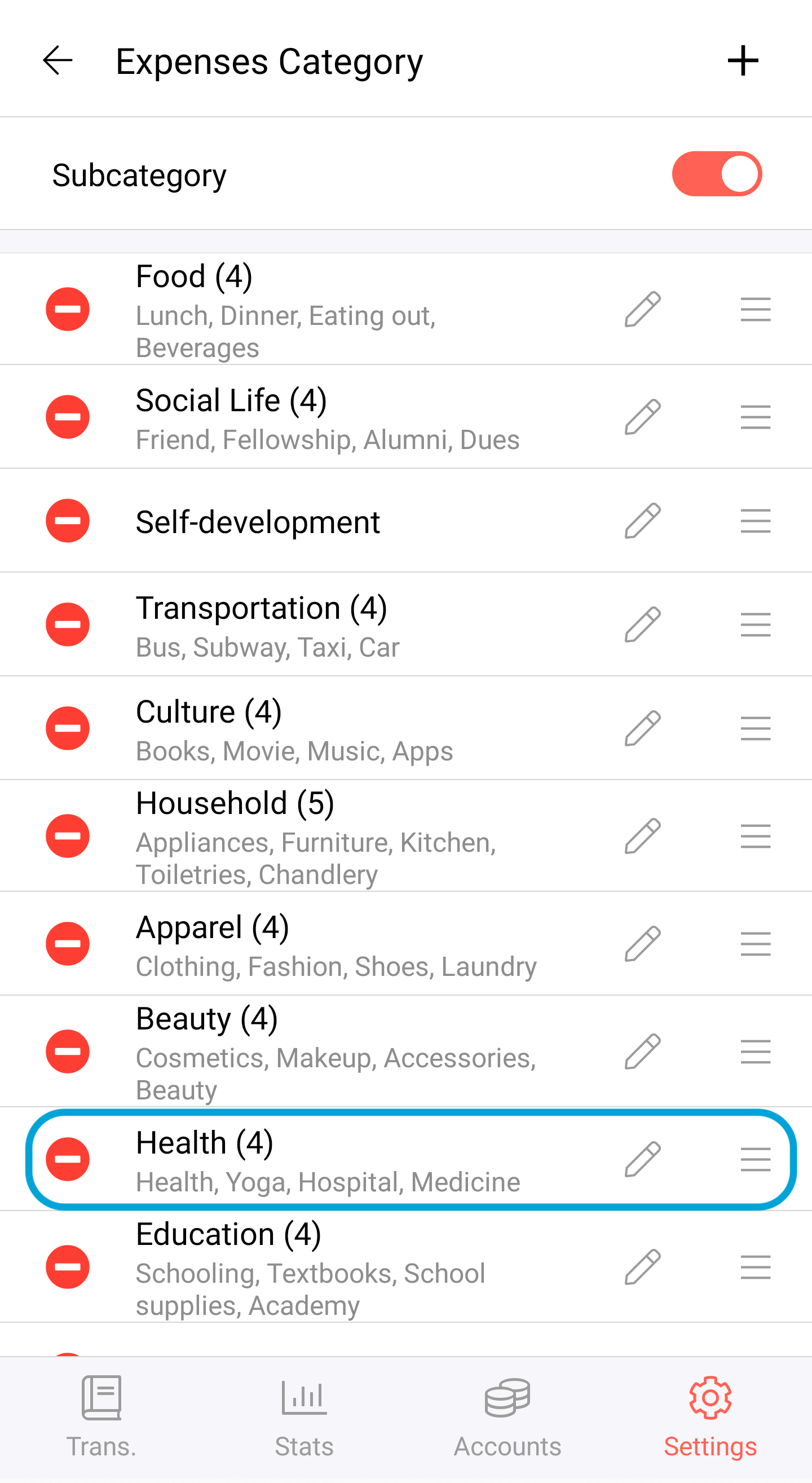 2. Tab the '+' button on the detail page.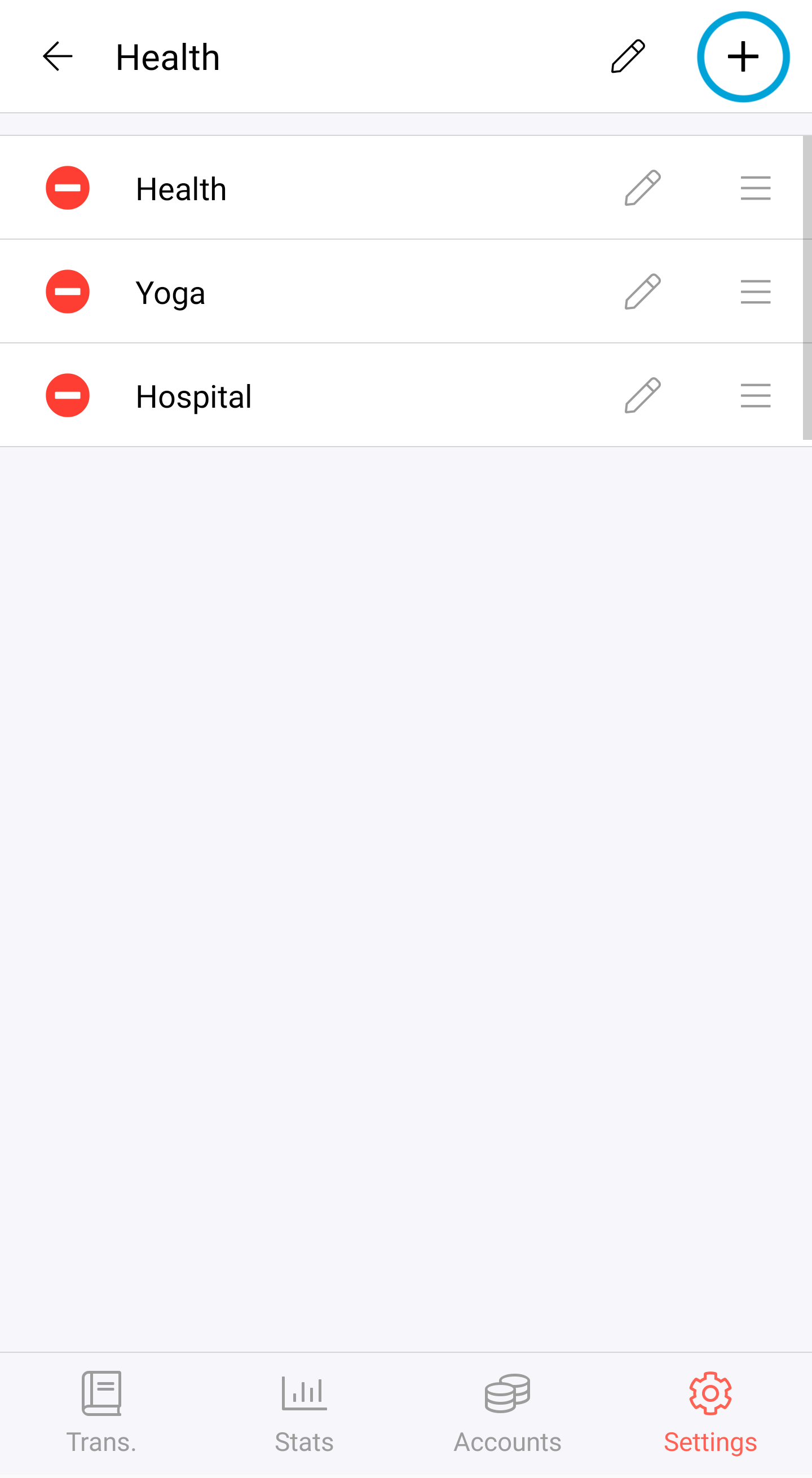 3. Type "Medicine" and save.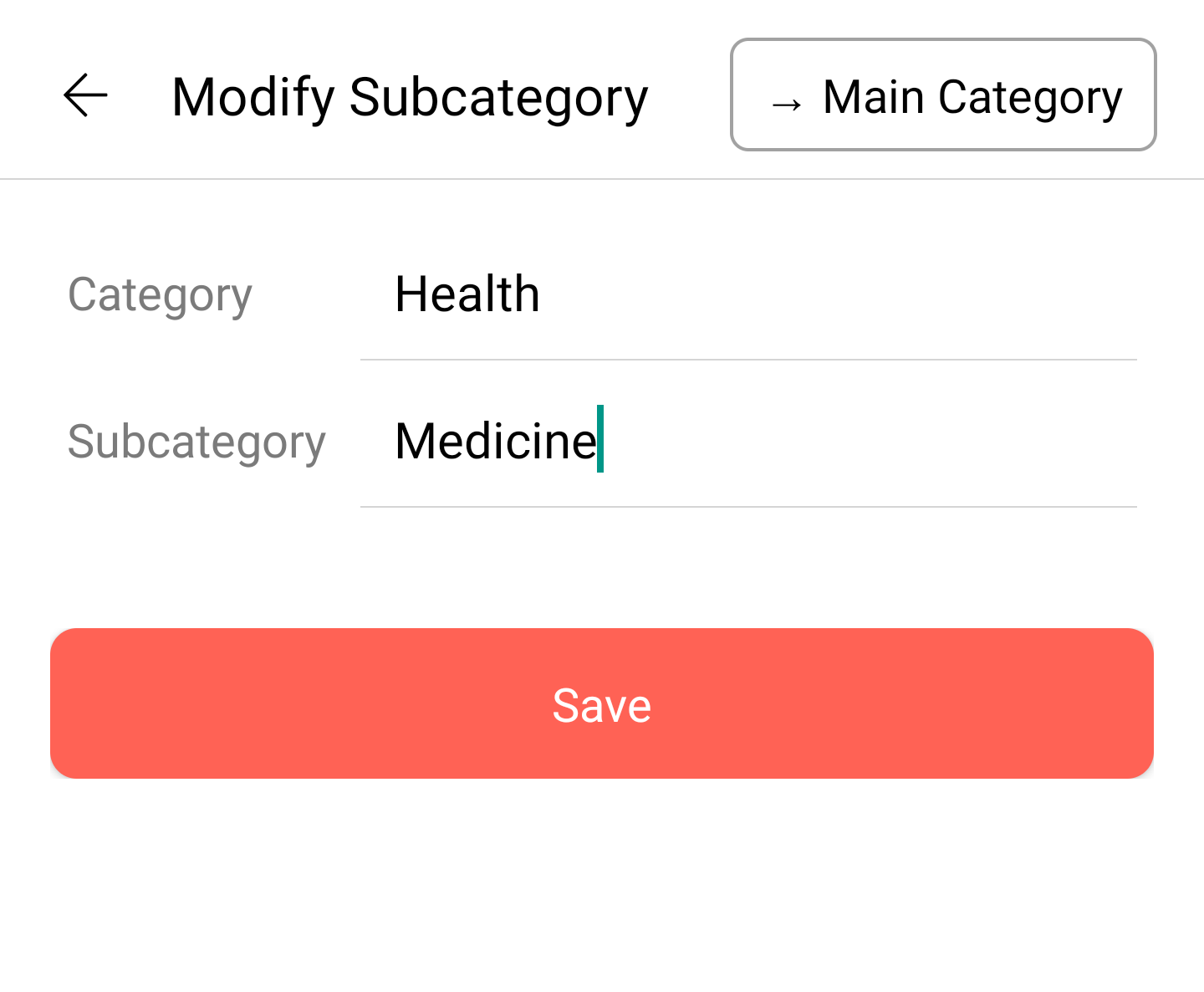 On the entry page, you can see the sub-category added.
Also, you can access the category setting page with the pencil button.