If you would like to add or edit your specific expenses category,
Settings > Configuration > Income / Expenses Category Management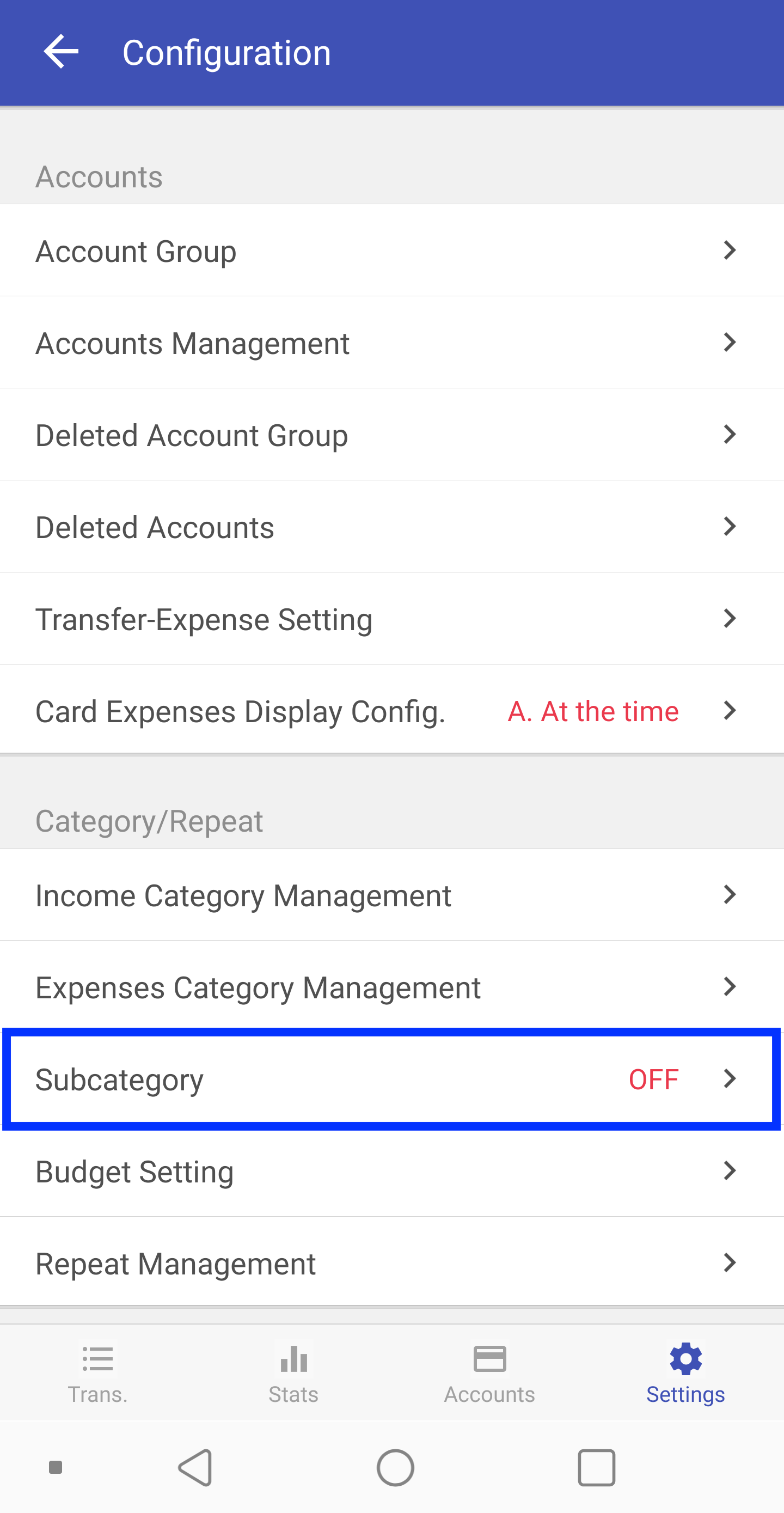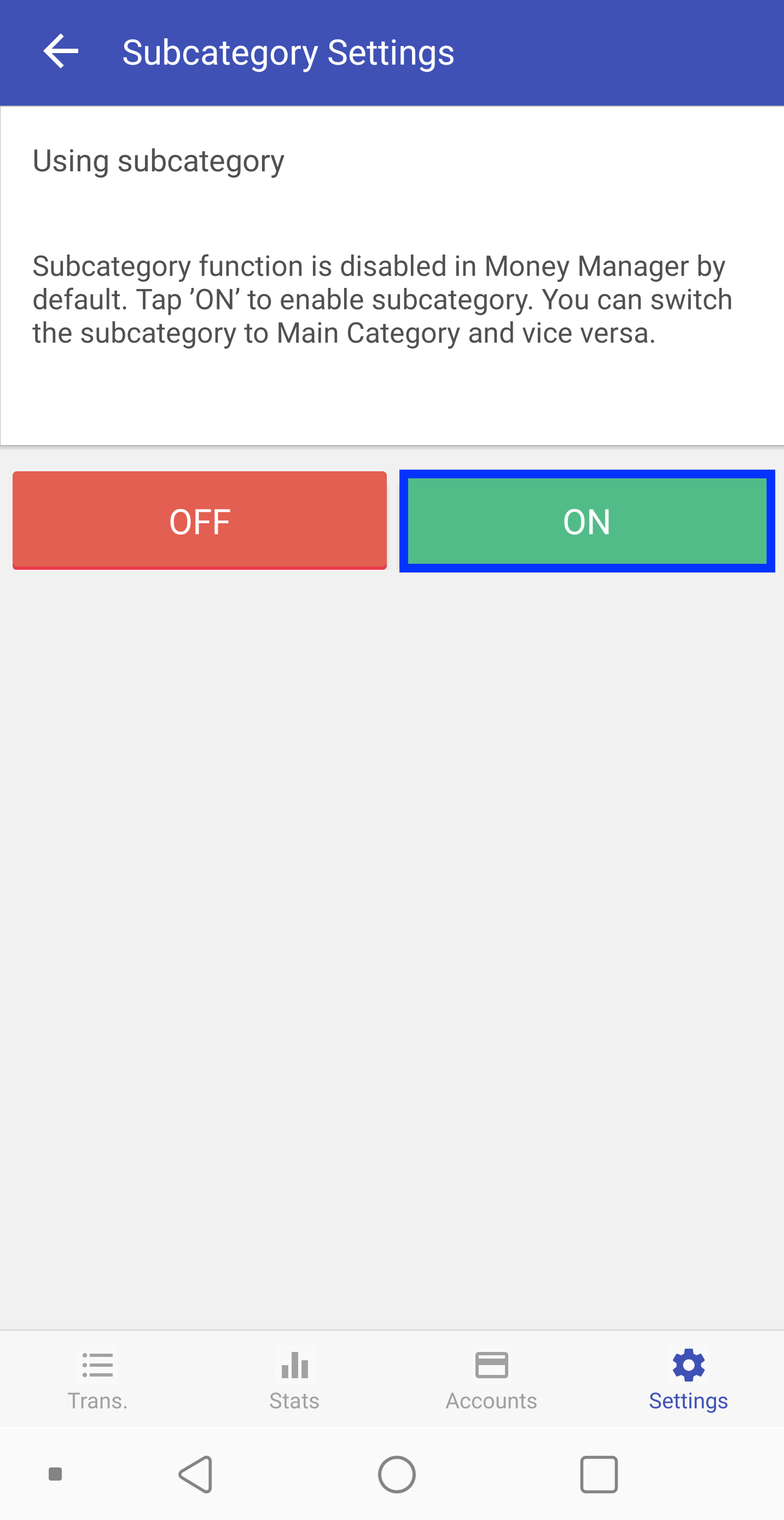 You can change the subcategory setting on Income/Expenses Category Management page.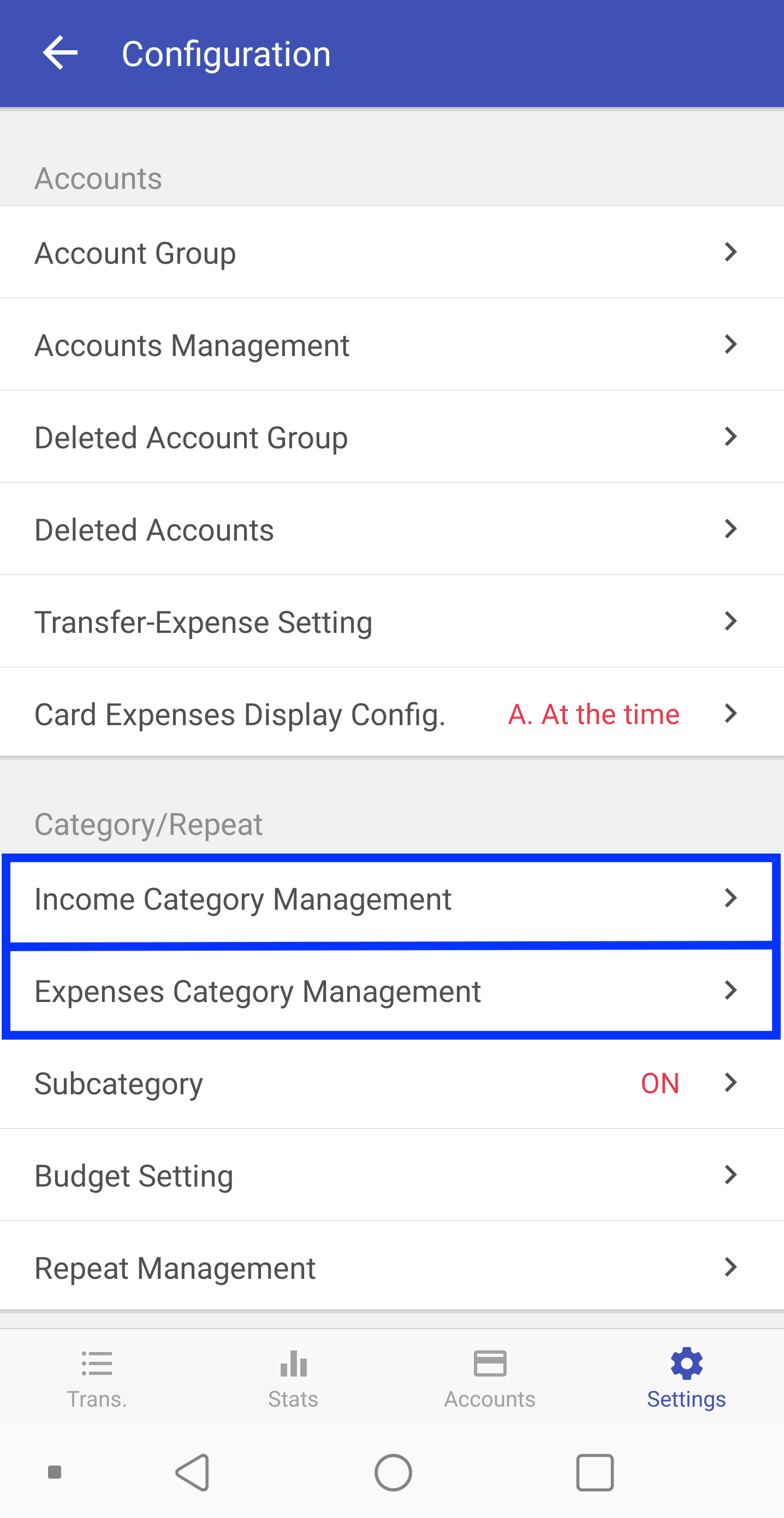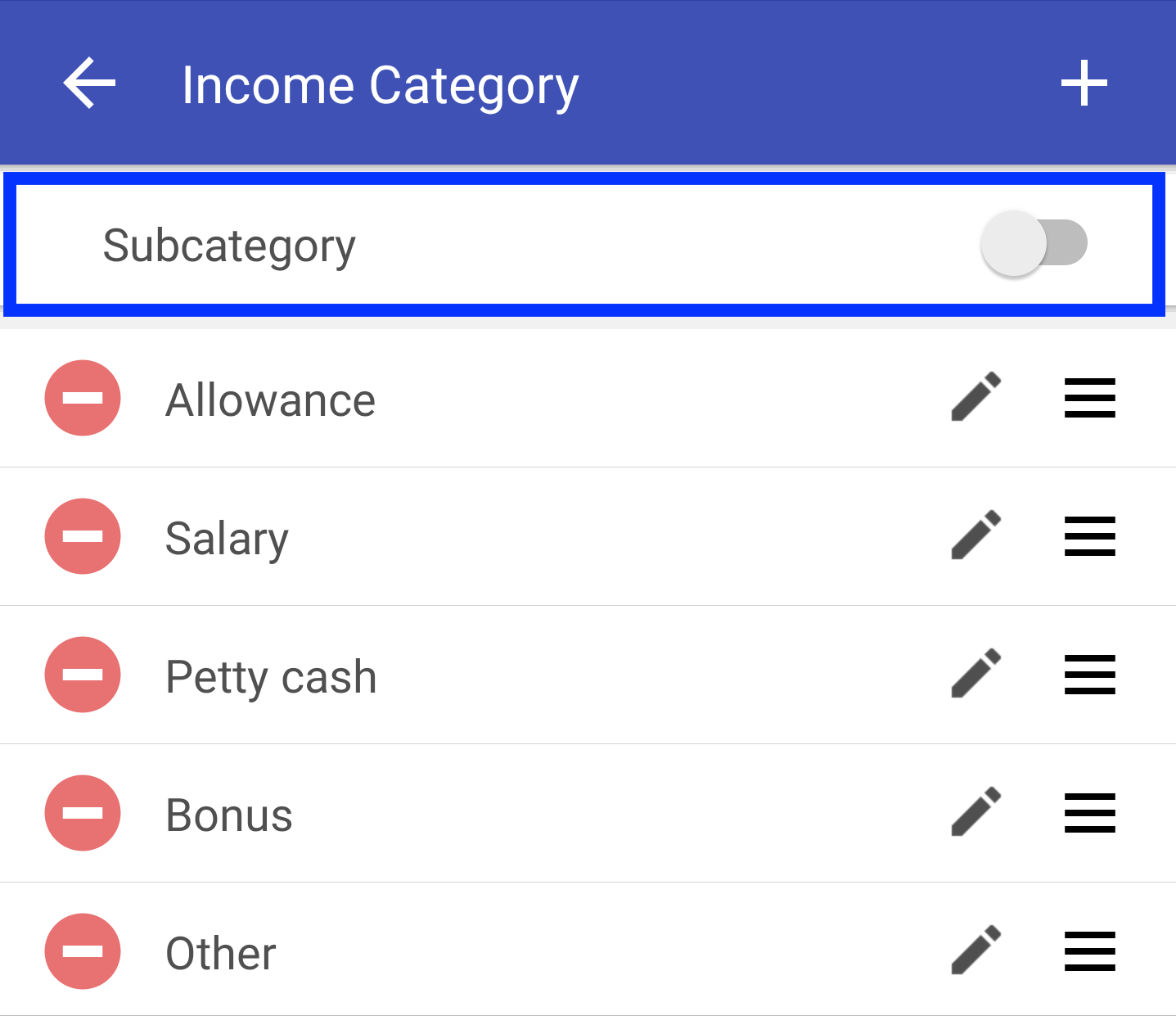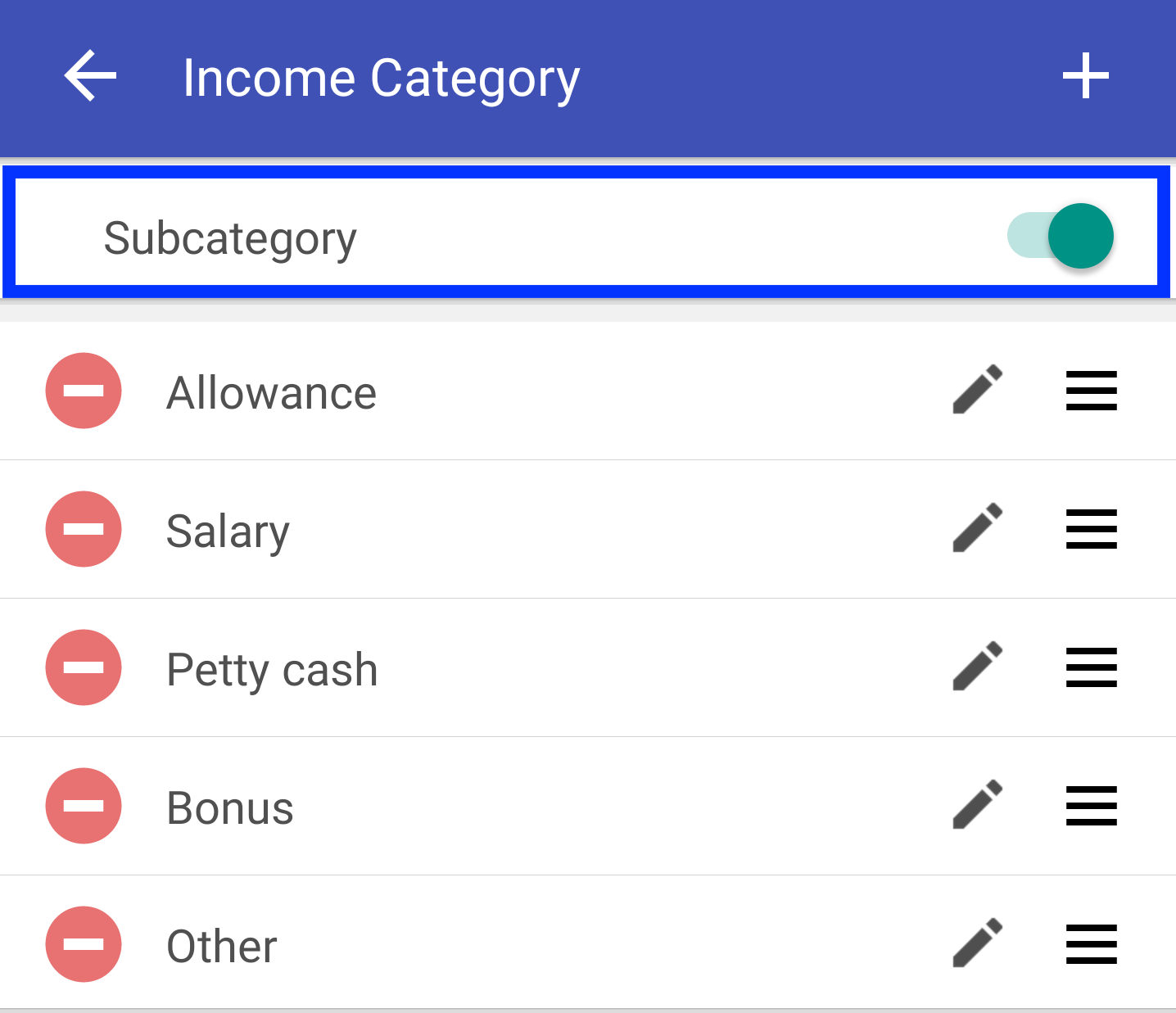 For Example, you can review each subcategory under "Expenses Category Management".
1. If you tap "Food", which is the main category, you will see more purpose-specific categories as shown below.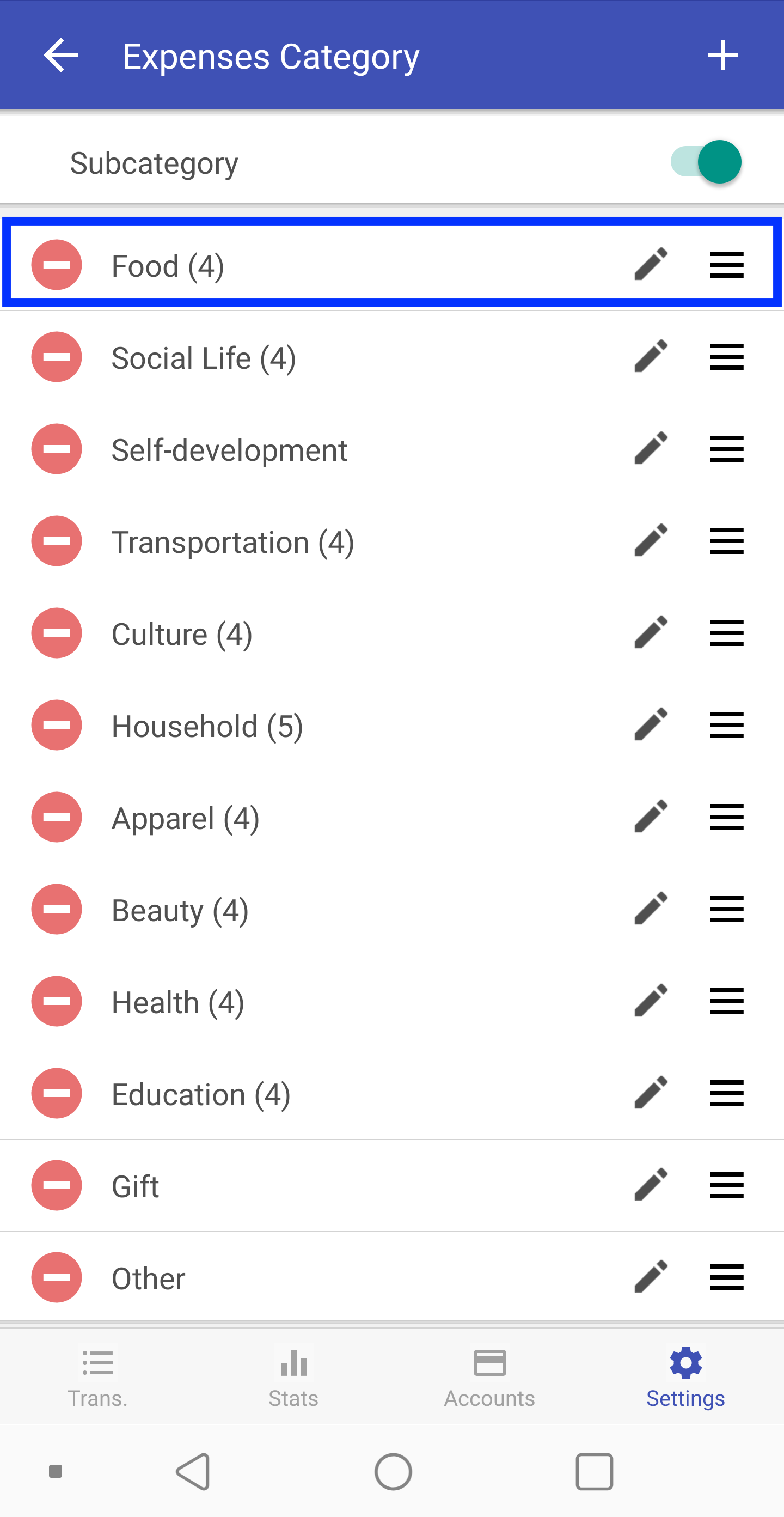 2. From here, you can tap "+" button to add more subcategories.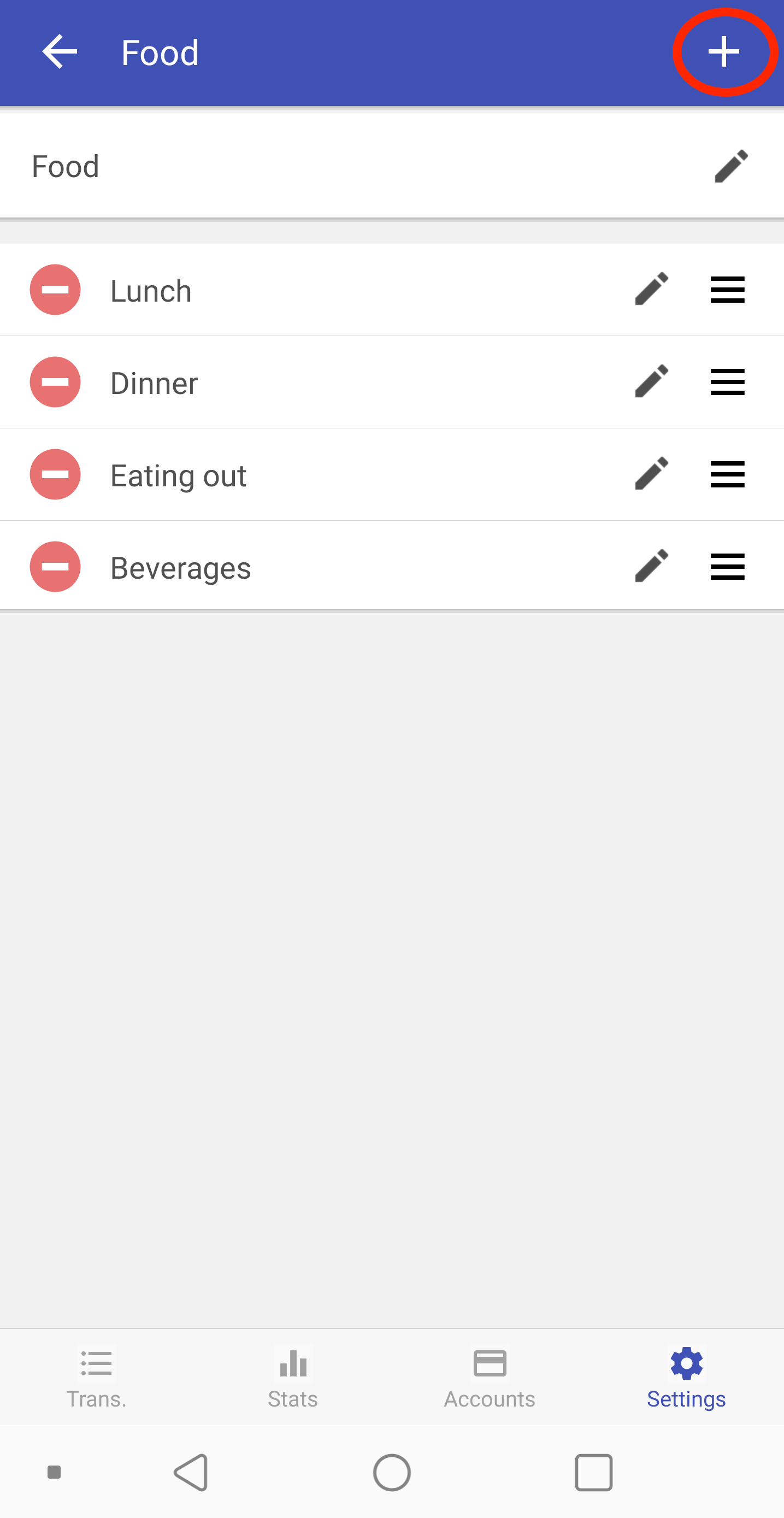 3. Type what you want to add and "Save".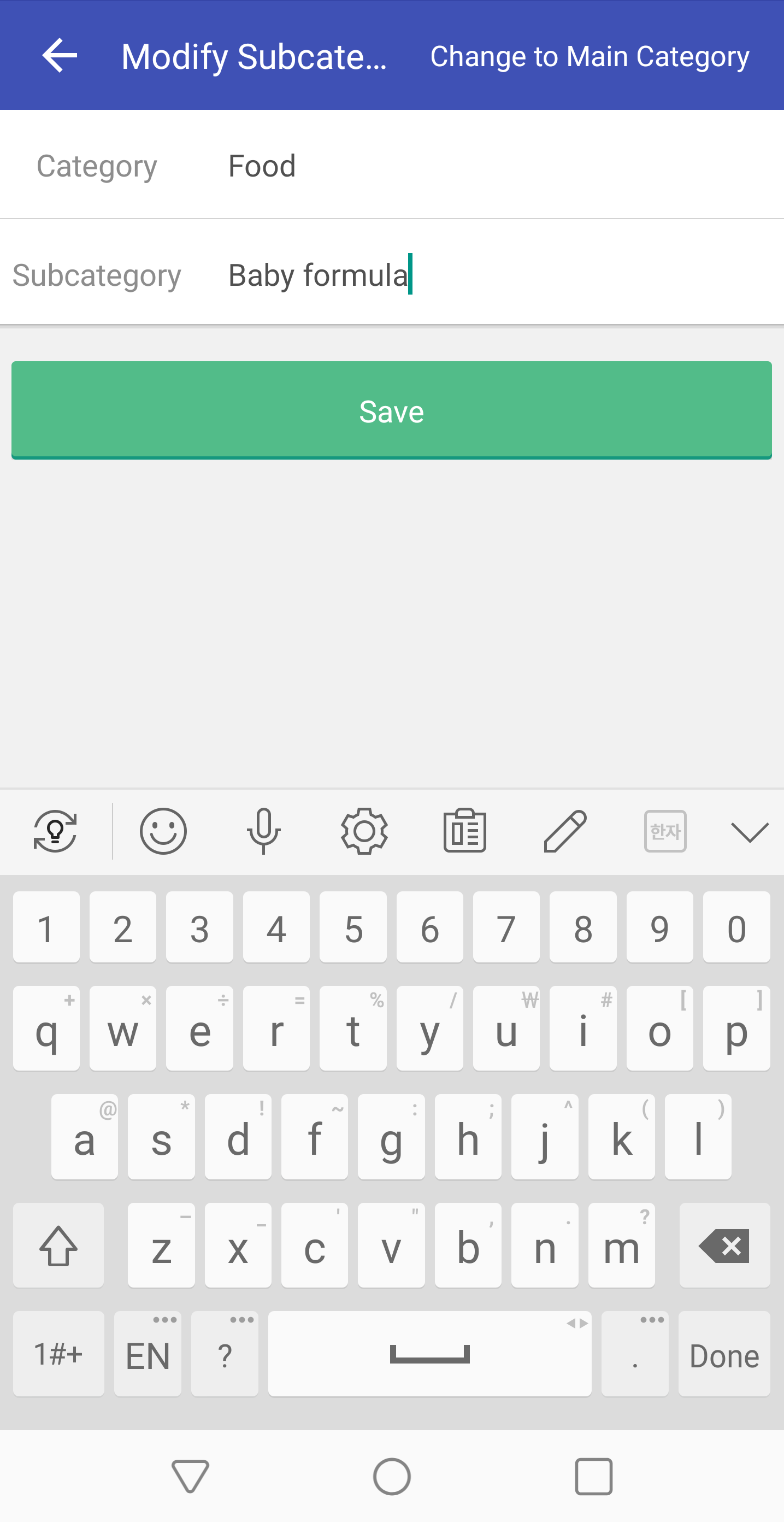 4. On the Entry page, you can find the "Baby formula".