This is a simple process of transferring "Friends", a subcategory of "Social Life" into one of the main categories.
Settings > Configuration > Expense Category > Social Life
As you can see below, there are multiple subcategories are present under "Social Life" category. If you want to switch "Friends" subcategory to the main category, you may follow the instructions below.
1. Please click the Friend (subcategory)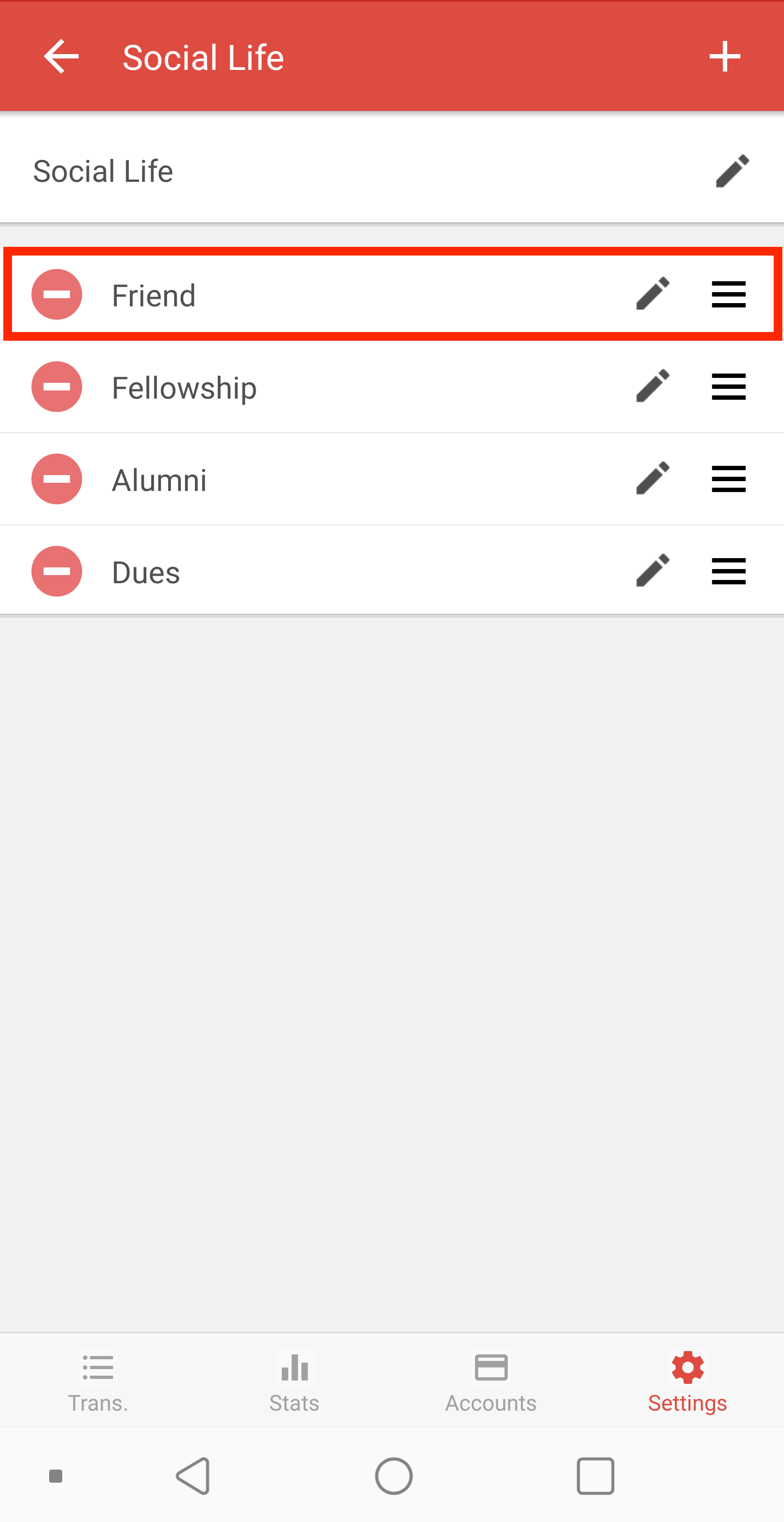 2. You will find "Change to Main Category" button on the top-right corner, tap the button and confirm.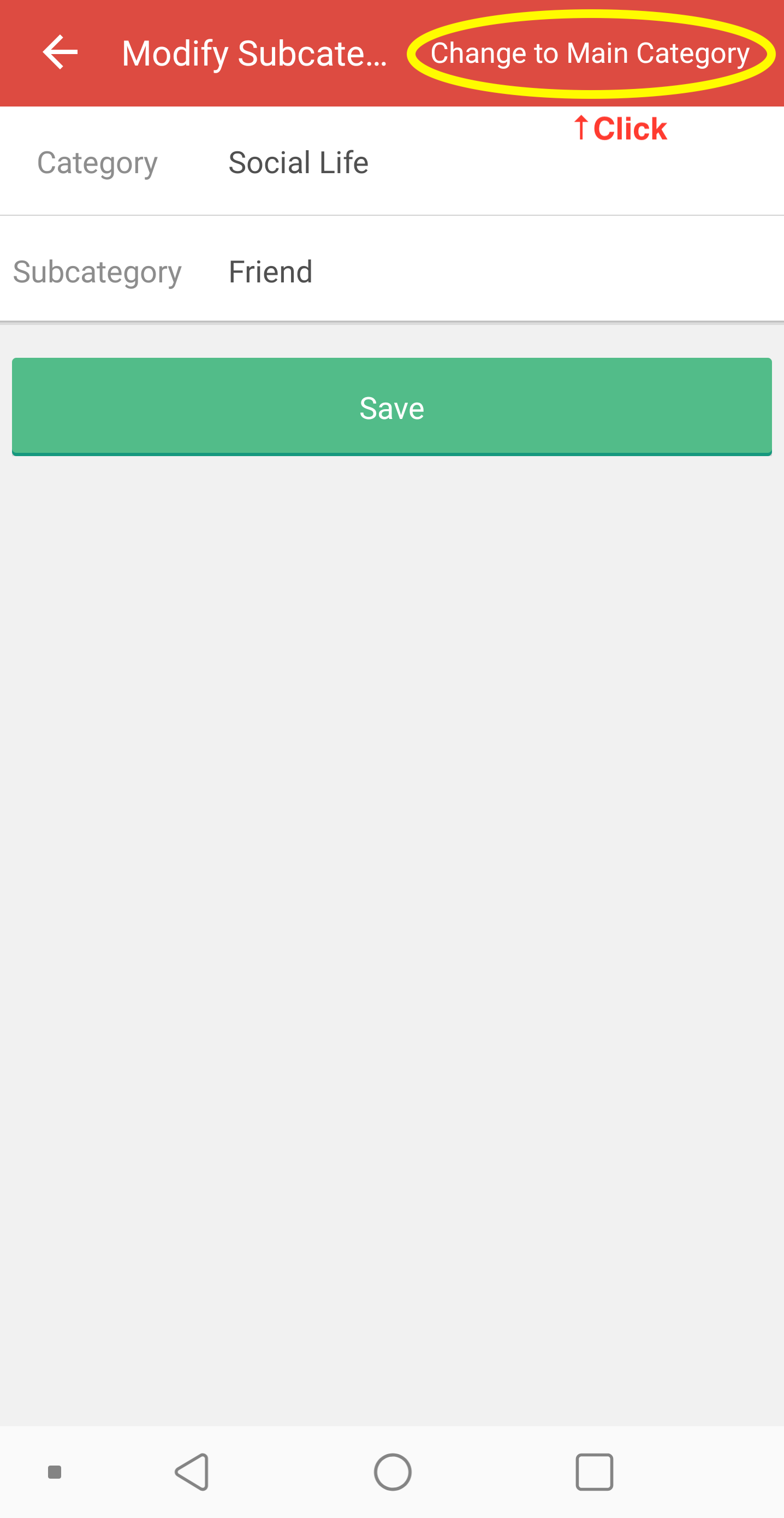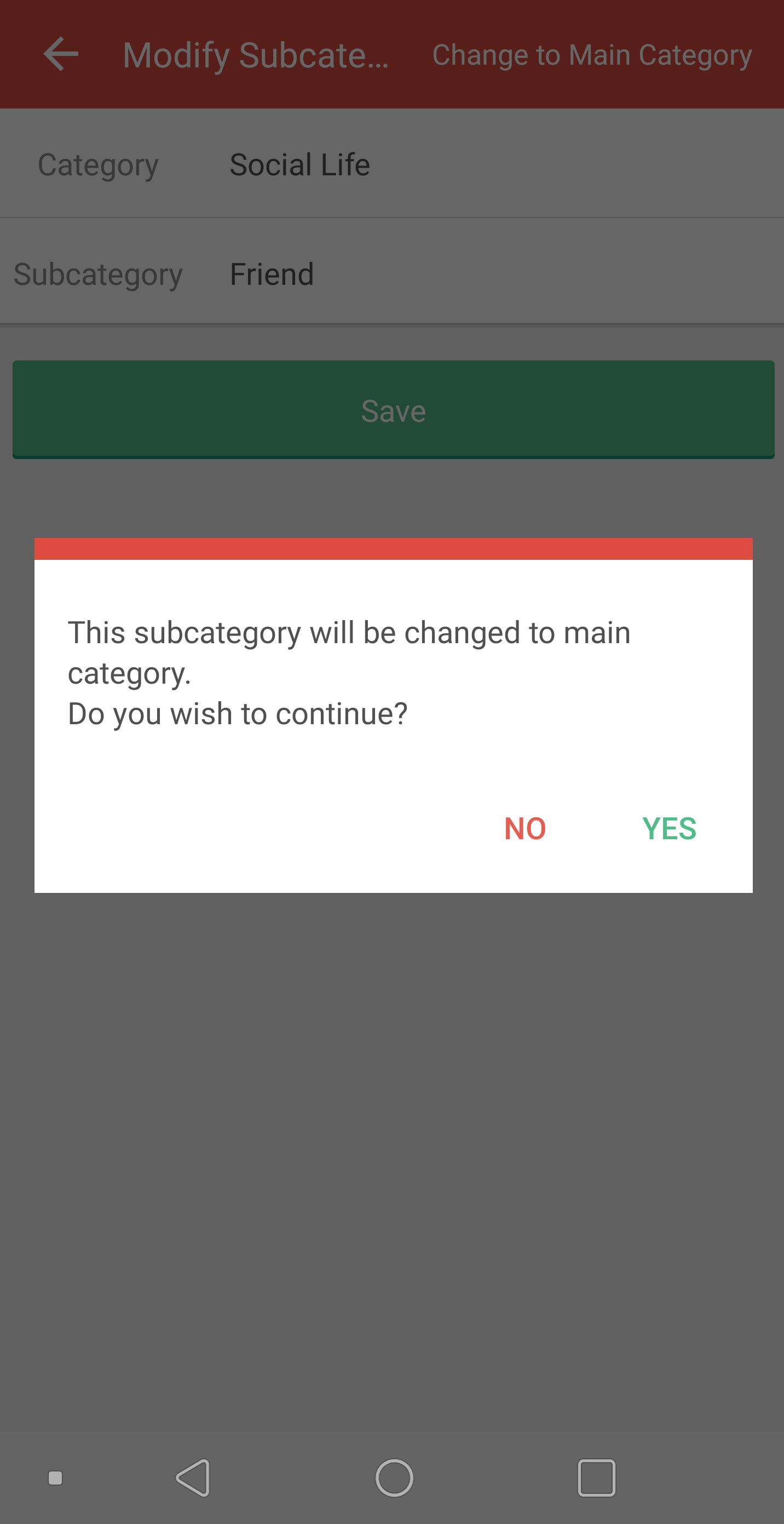 3. You can now see "Friends" has become a part of the main categories among the other expenses.