For Credit Cards, unlike other accounts, it contains "Billing Account", "Settlement Date", and "Payment Date". By default, it is set to start your period cycle every 1st of each calendar month and ends on 30th/31st of each calendar month. When you select your billing account and tap the switch next to it, Money Manager enables automated billing cycle and on every payment day, the amount that you need to pay on your credit card bill will be deducted from your billing account
If there is an amount in grey, it is overdue payment.
For example,
1) Settlement date: every 1st
2) Payment day: every 15th
3) Today's date is March 10th
Total previous amount: past ~ January 31st
Expected payment amount: February 1st ~ February 28th
Outstanding amount: March 1st ~ March 31st
If you made the transaction $100 by the credit cards, the trans tab screen will display like below.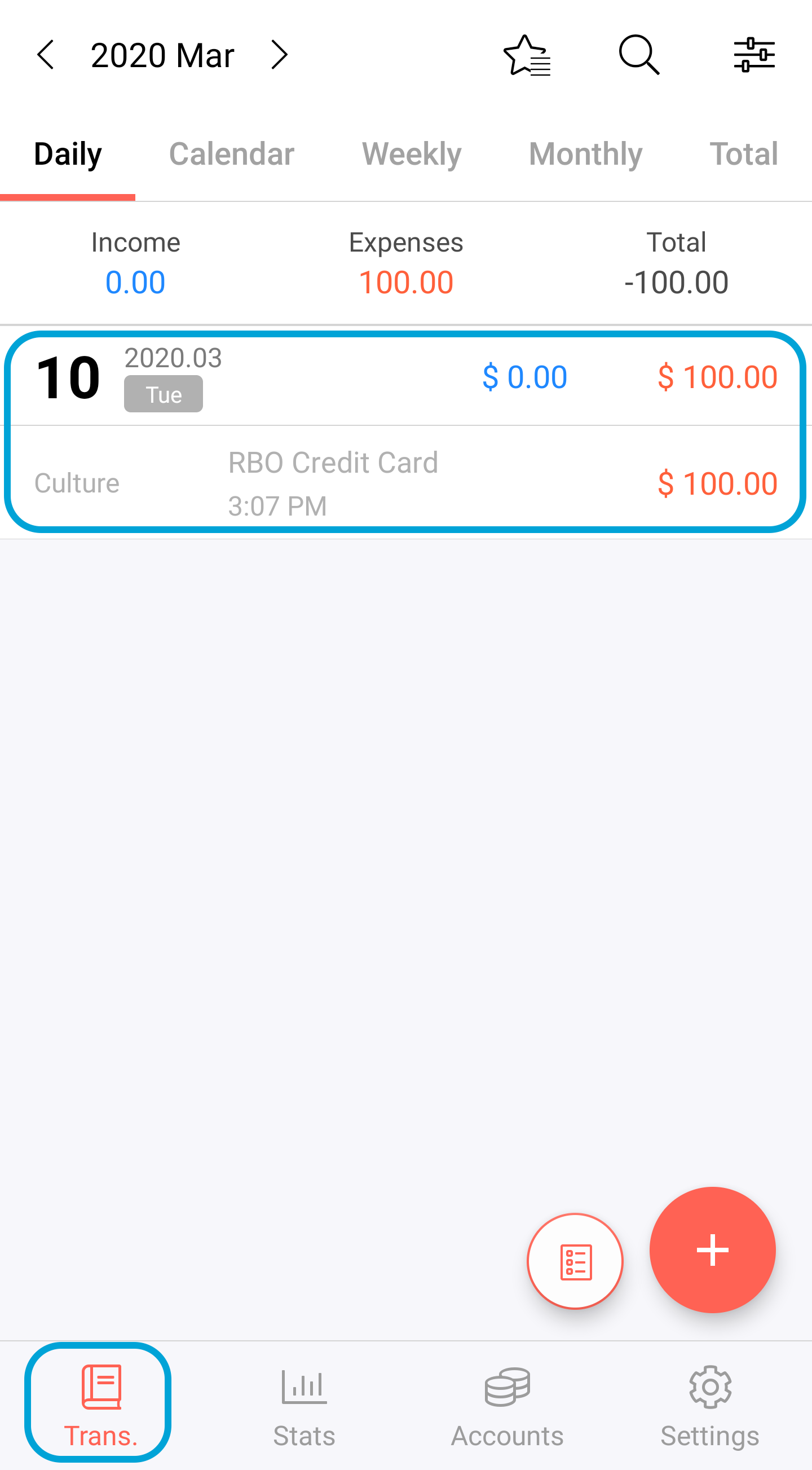 trans tab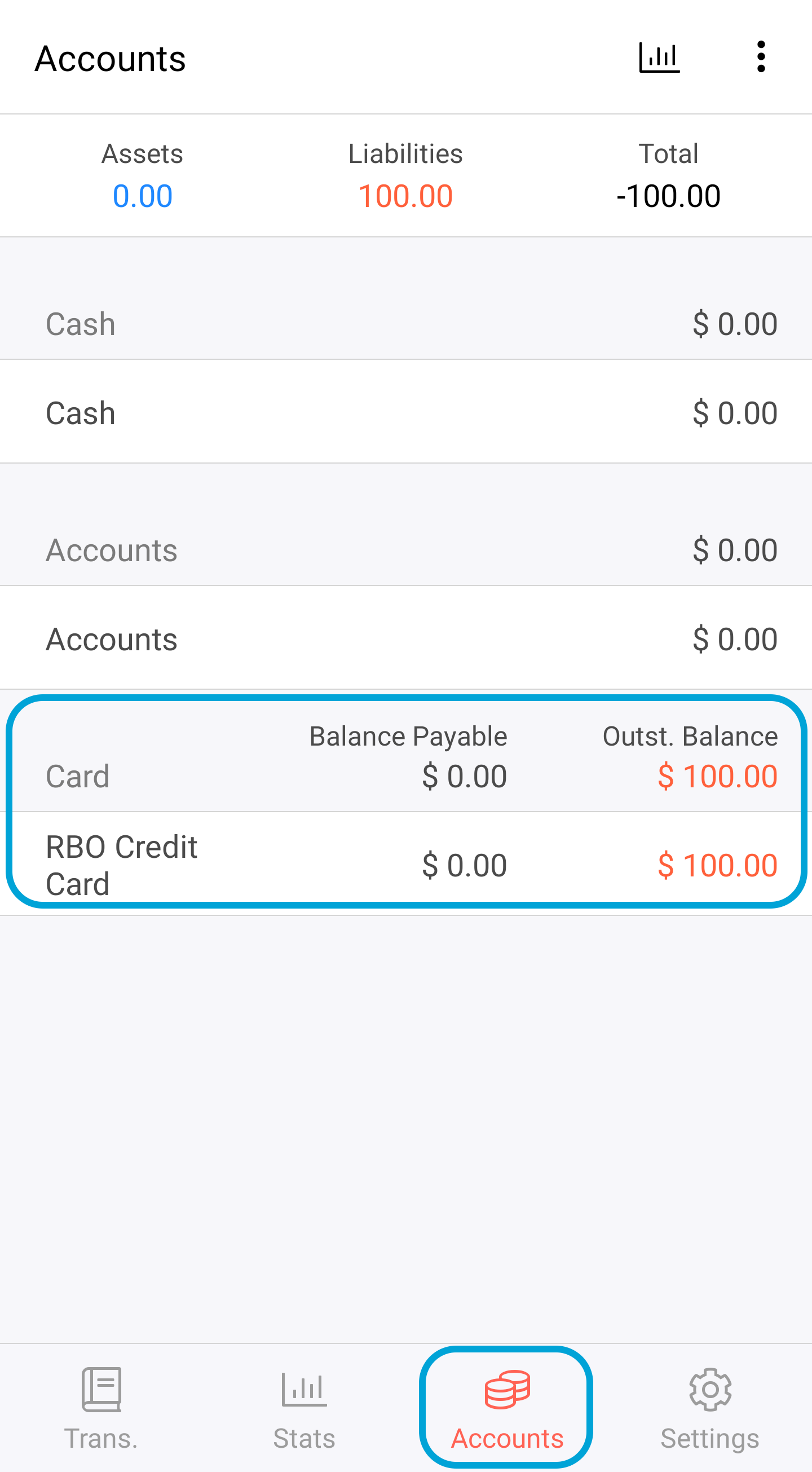 Accounts tab
If today's date is April 5th, the expected payment balance will be March 1st ~ March 31st and the outstanding balance will be April 1st to April 30th.
When you made a transaction of $200 by the credit card, it will display like the below.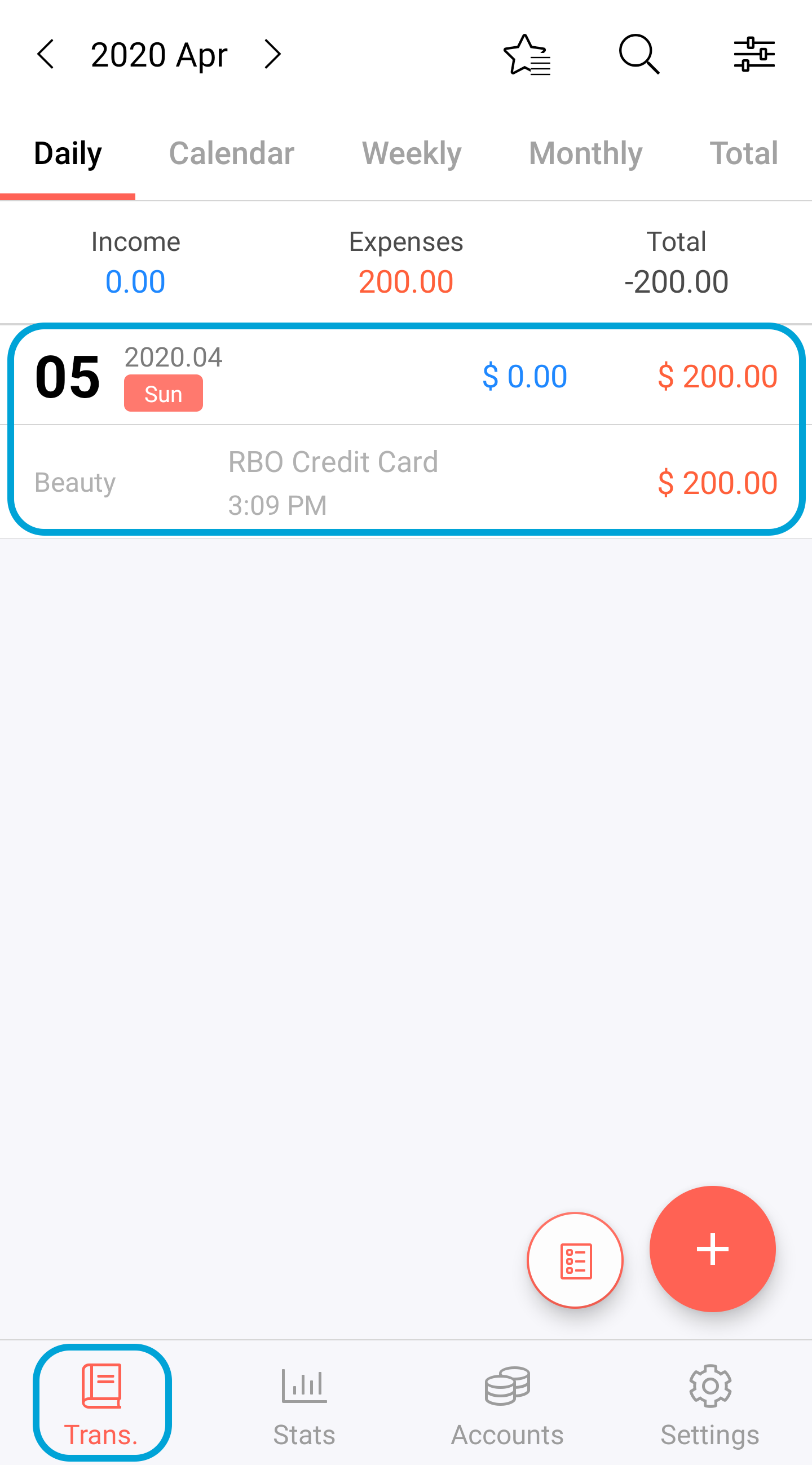 trans tab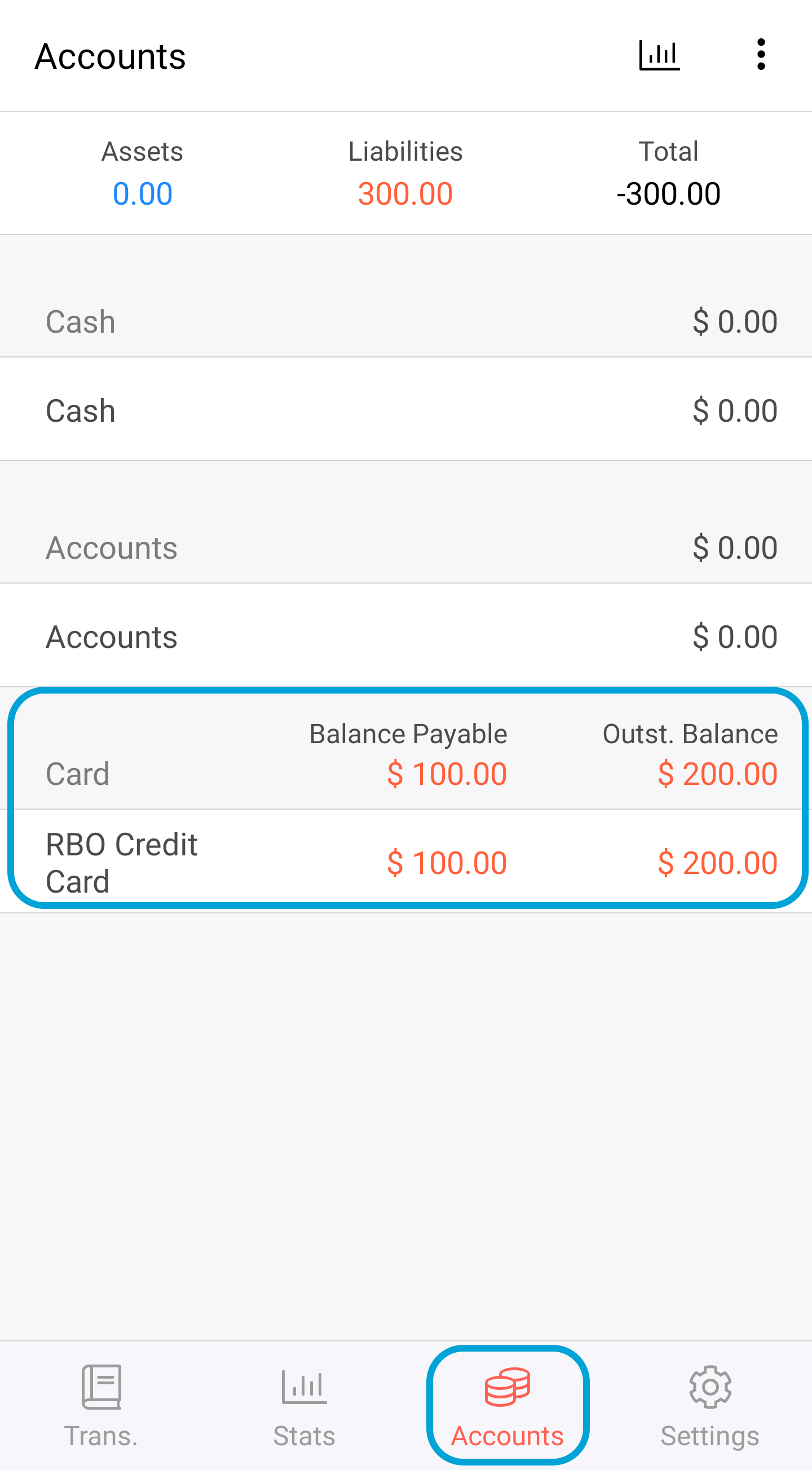 Accounts tab
If today's date is April 15th (the payment date),
you can process your pay from the Accounts tab > credit card > Tab Pay button.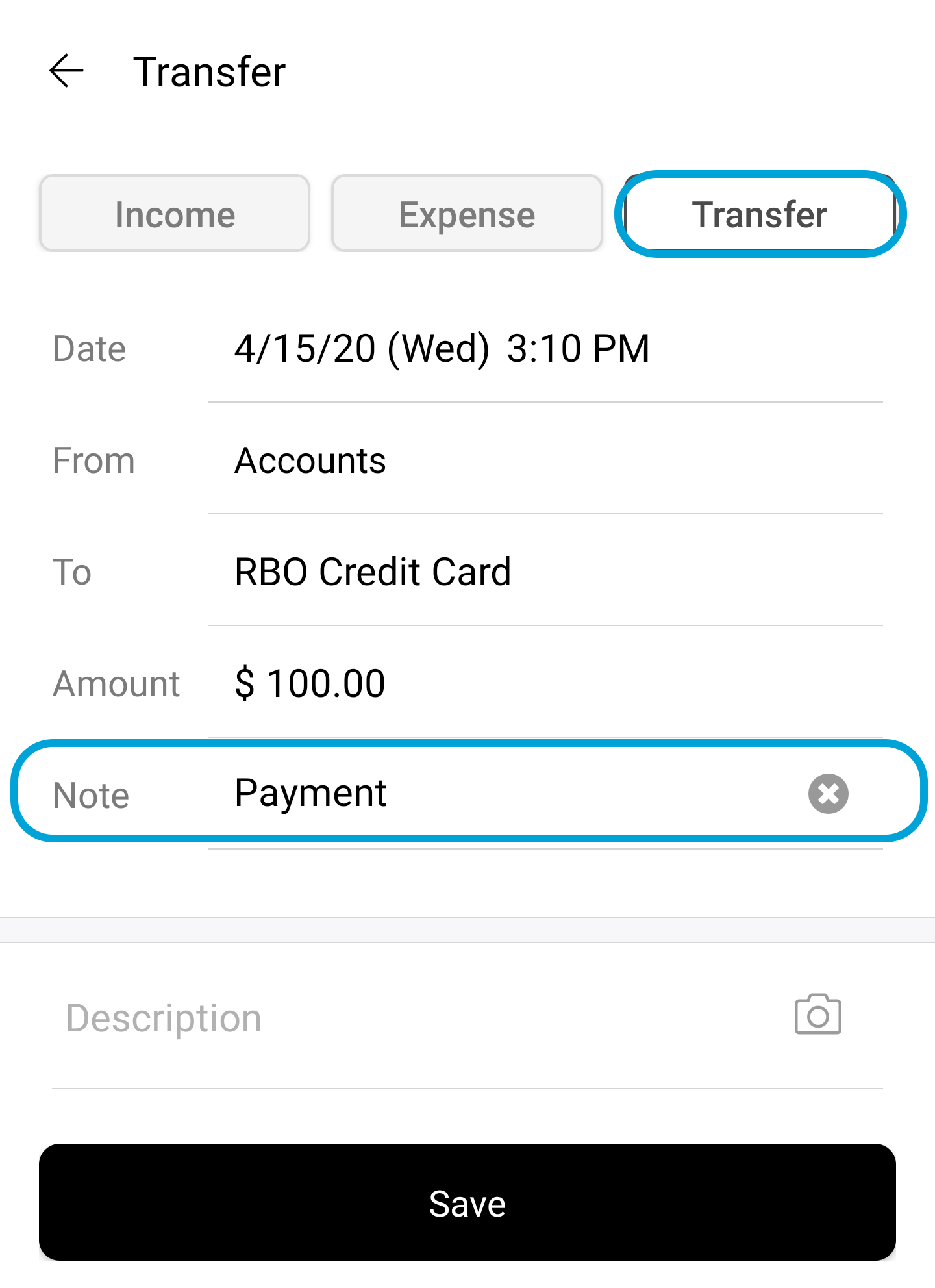 Please see the below screen after making the payment.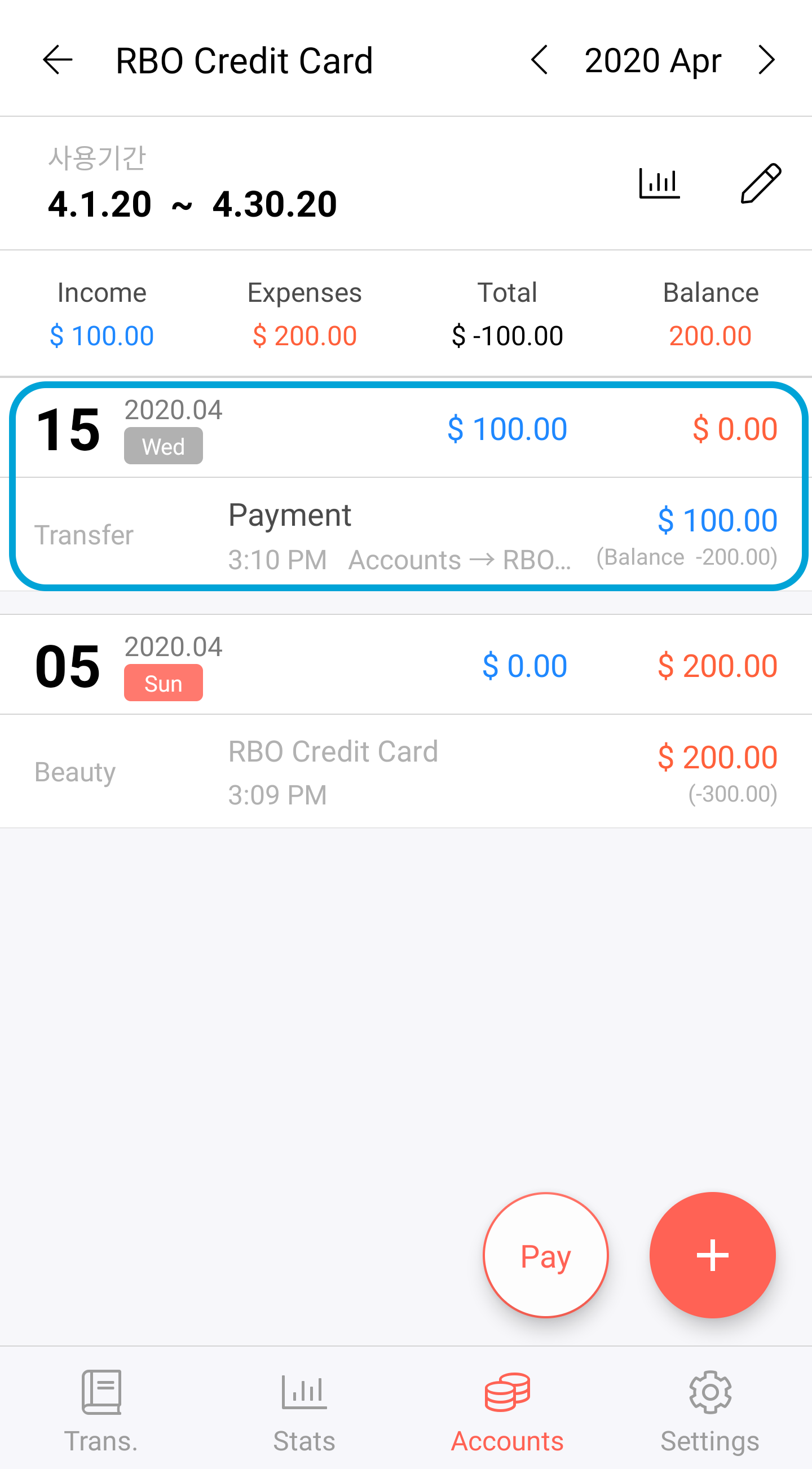 [Paying your bills earlier than the scheduled settlement date]
As regular payments, choose the card that you want to make a payment, tap the "Pay" button, and input the amount that you have paid earlier.