Money Manager's payment of credit cards requires manual data input.
In terms of card payment: 
Accounts > Card > Card Details then tap "Pay" on the bottom to input your payment details manually. You can also use the "Transfer" function in the Trans. tab to do the same.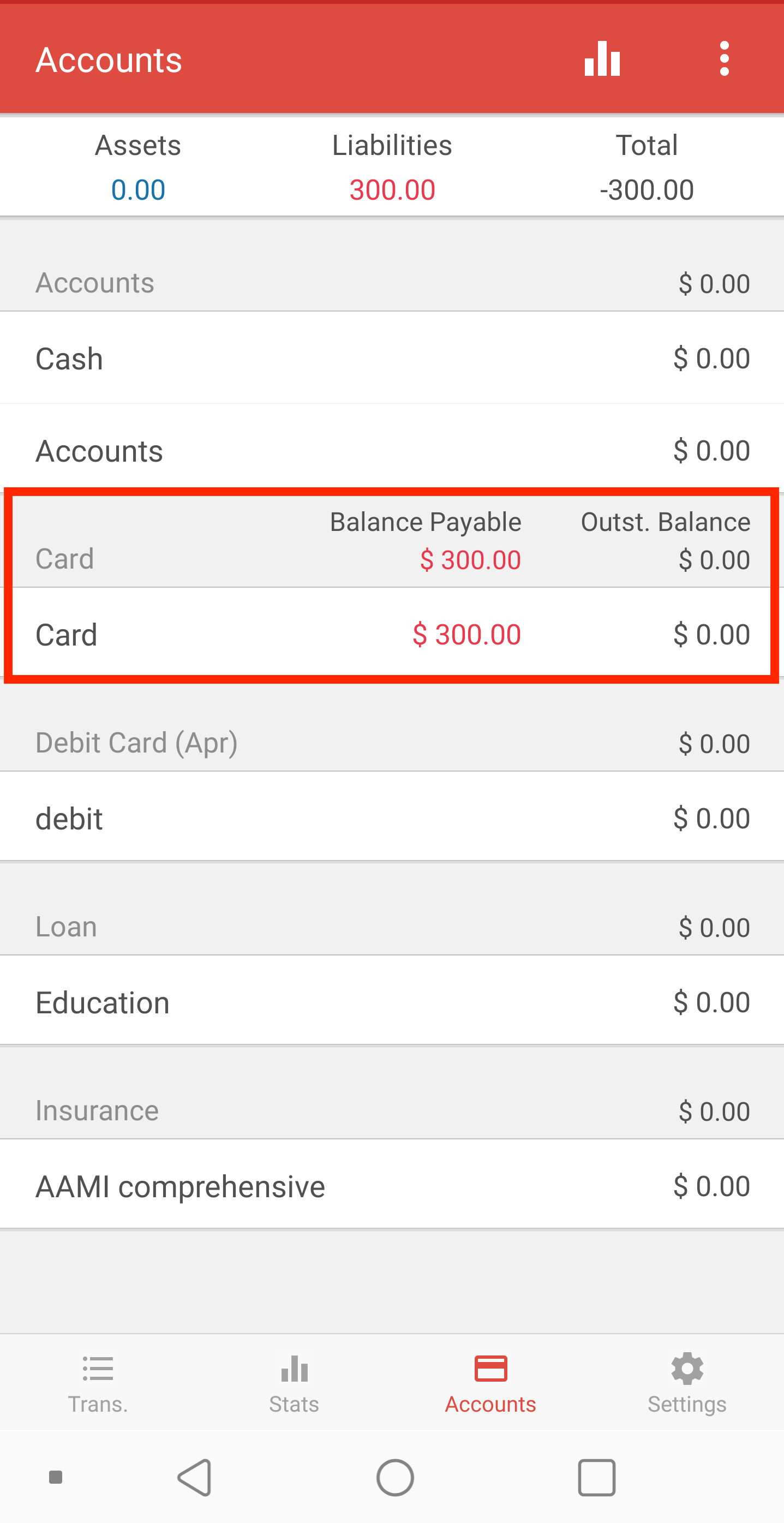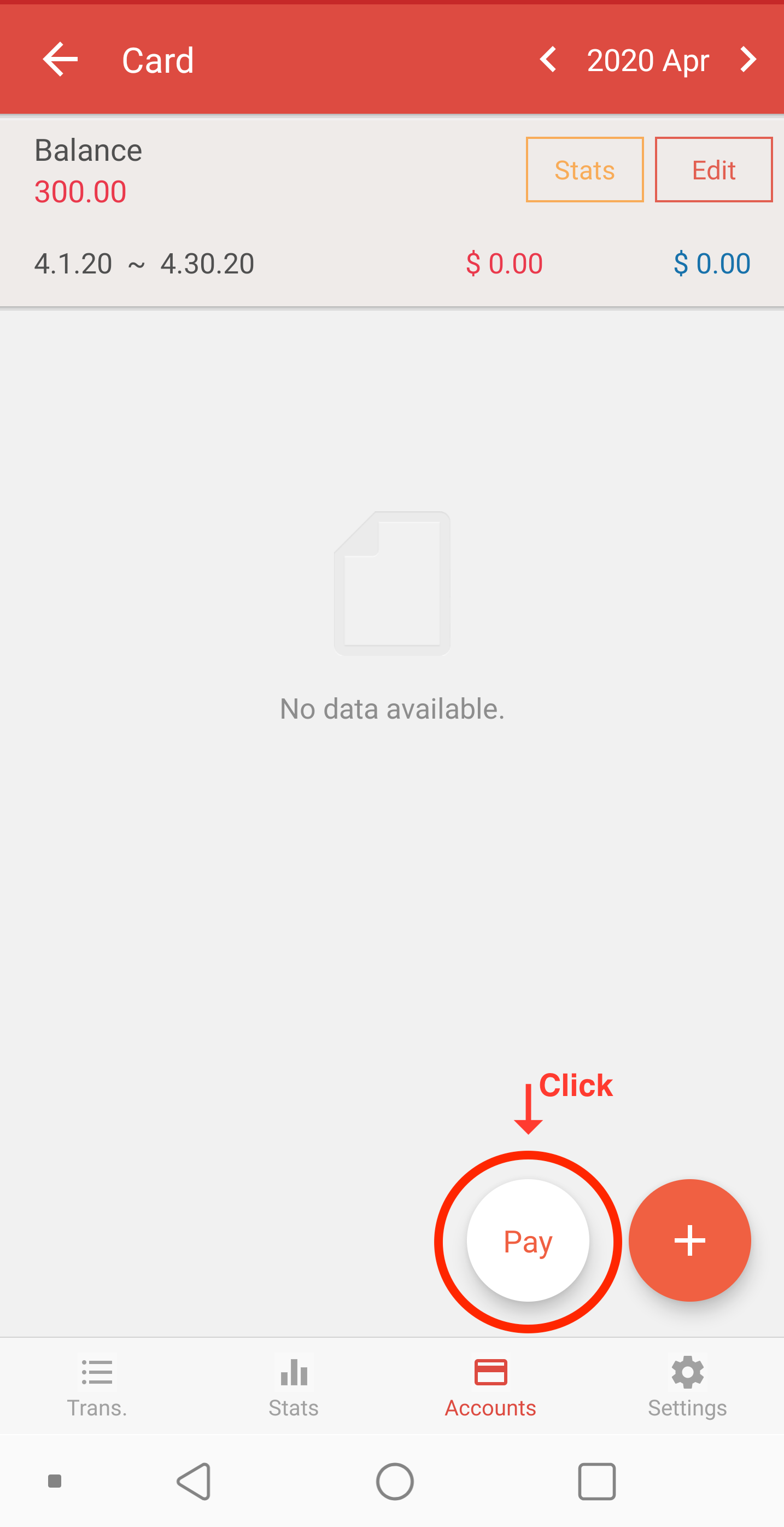 * Balance payable shows that the amount of expense for one month from a day before the specified settlement date.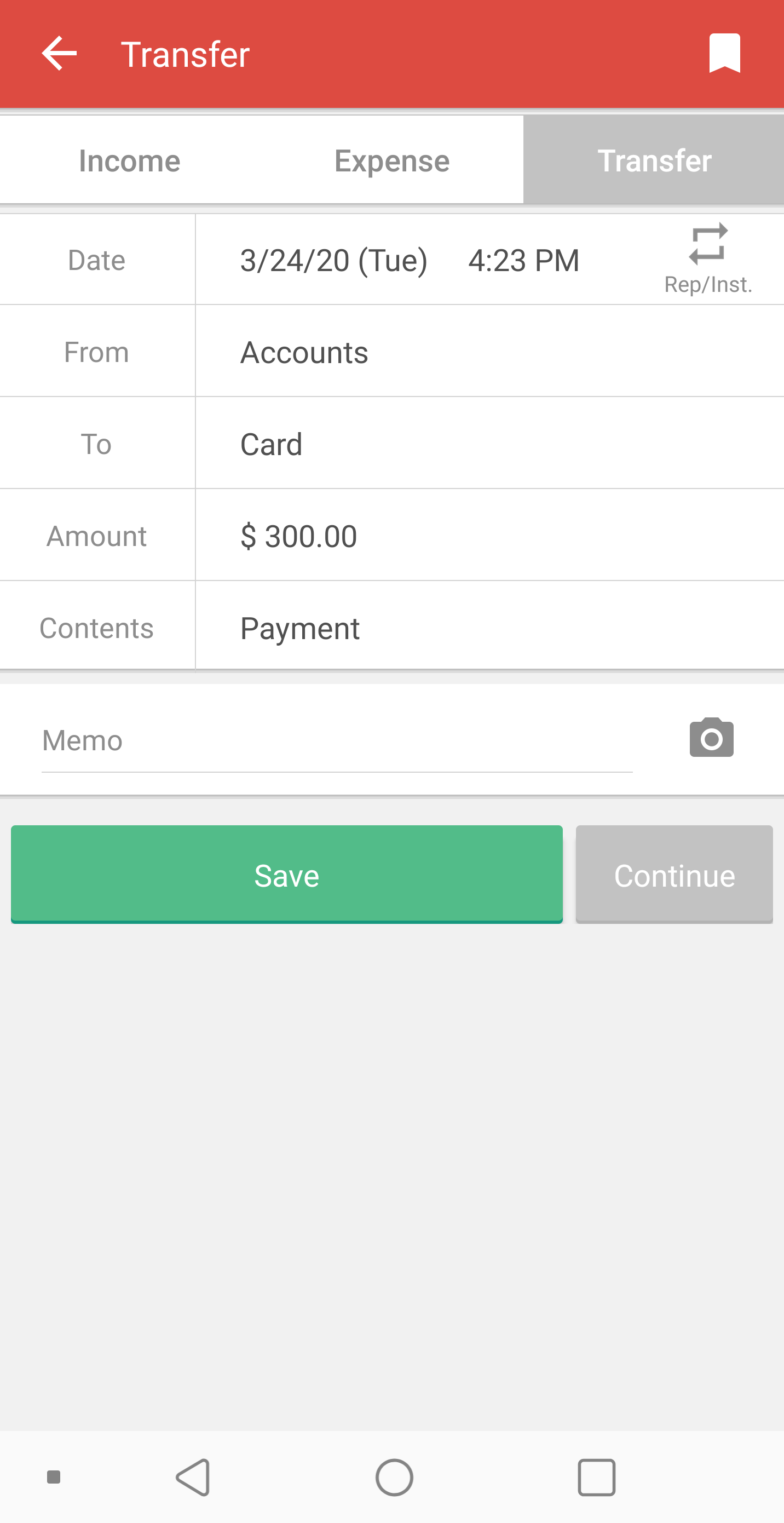 Payable balance is recorded when you tap the "Pay" button and key in your payment details and "Save". The amount can be amended afterward.
Payment and transfer are considered as a transaction between your assets. In other words, it is not concerned as "Expense" on the "Trans." tab.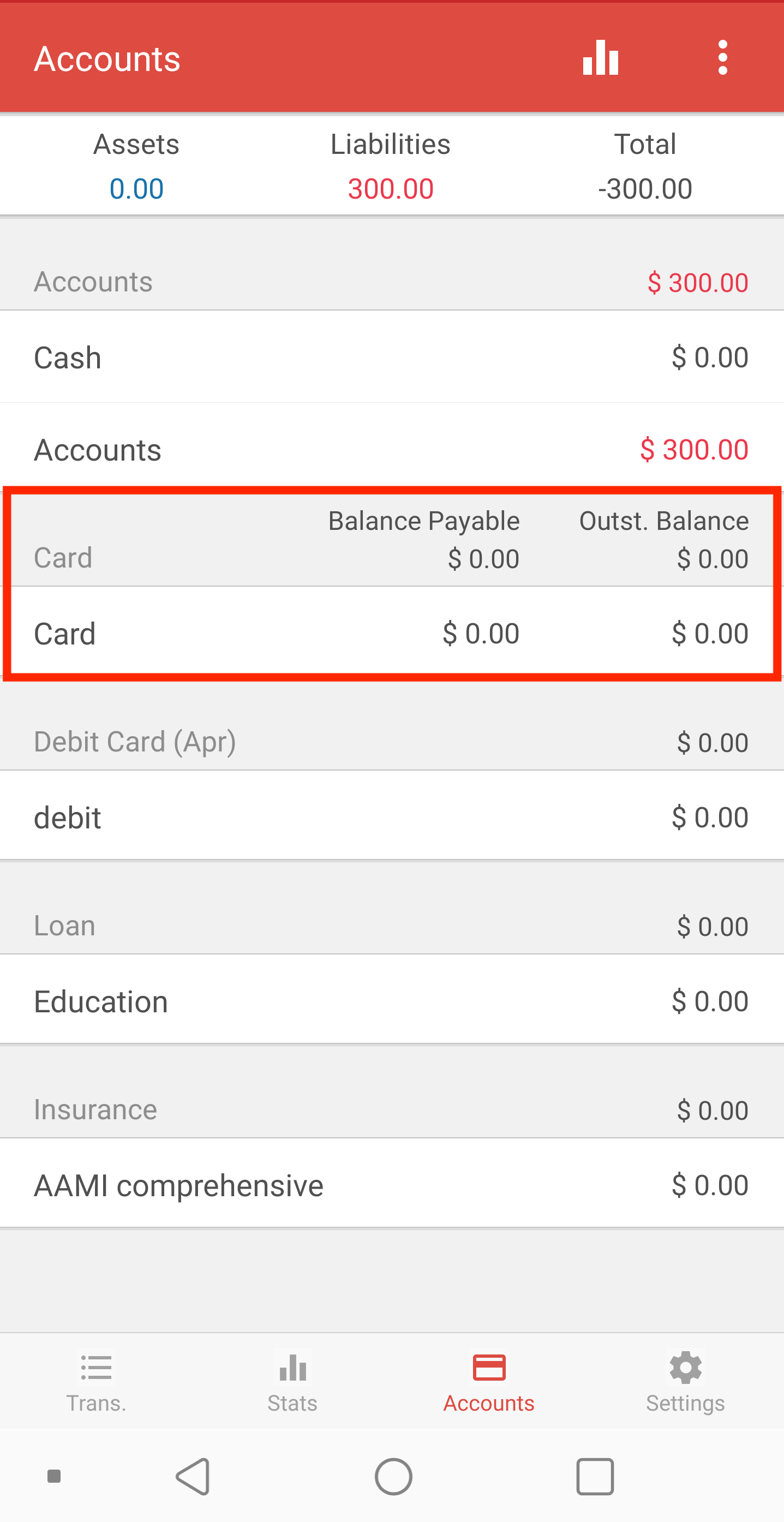 [Paying your bills earlier than the scheduled settlement date]
As regular payments, choose the card that you want to make a payment, tap the "Pay" button and input the amount that you have paid earlier.