Credit Cards and Debit Cards are managed differently in Money Manager. It is because its nature as credit cards have specific billing dates where the issuers charge the entire month's usage. While in debit cards, your spendings will directly be deducted from the linked bank account at the moment of payment transactions happens.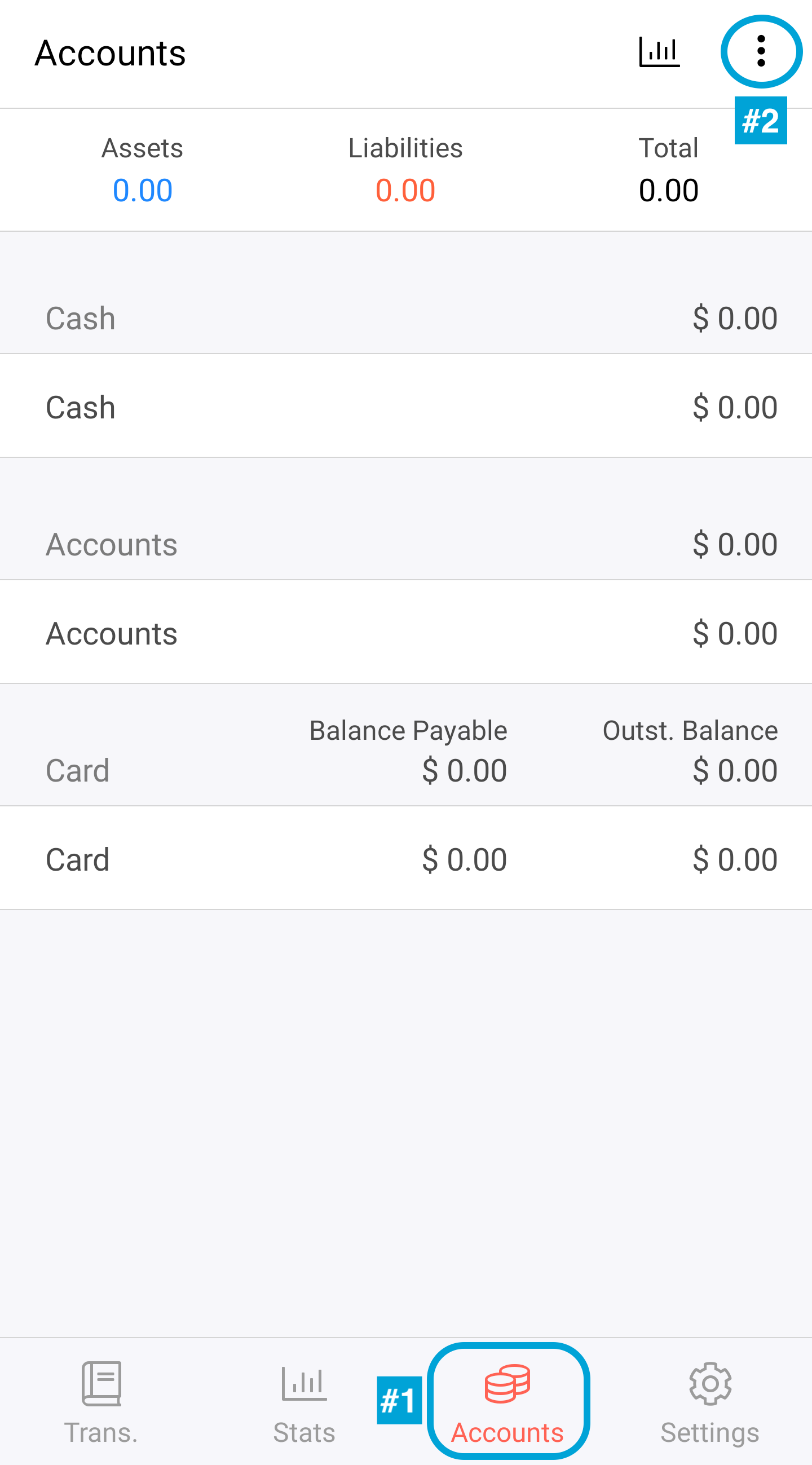 1. Credit Card:
In Credit Card account, it requires "billing account", "settlement date", and "payment date".
Please click HERE to see more about how to change the credit card payment date.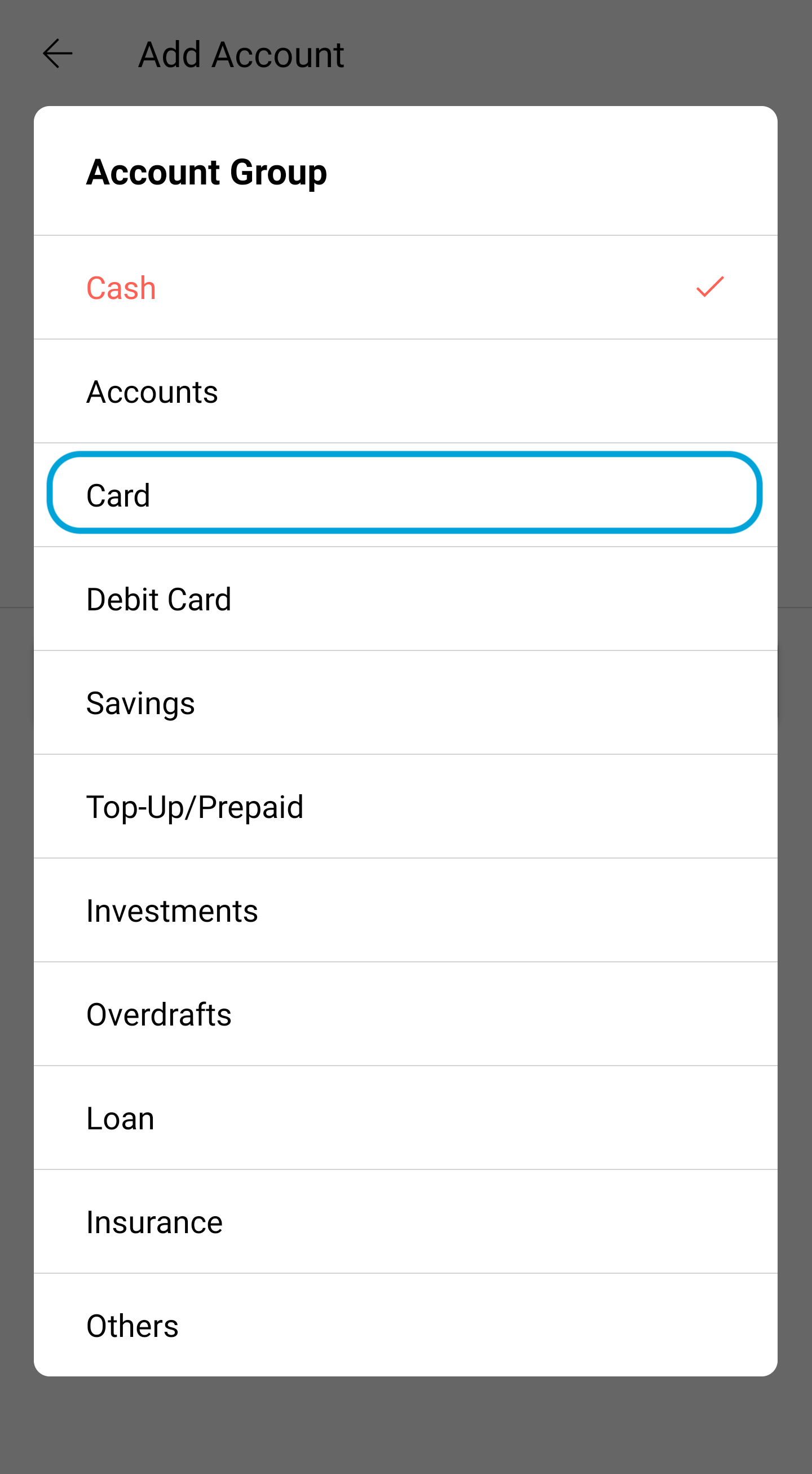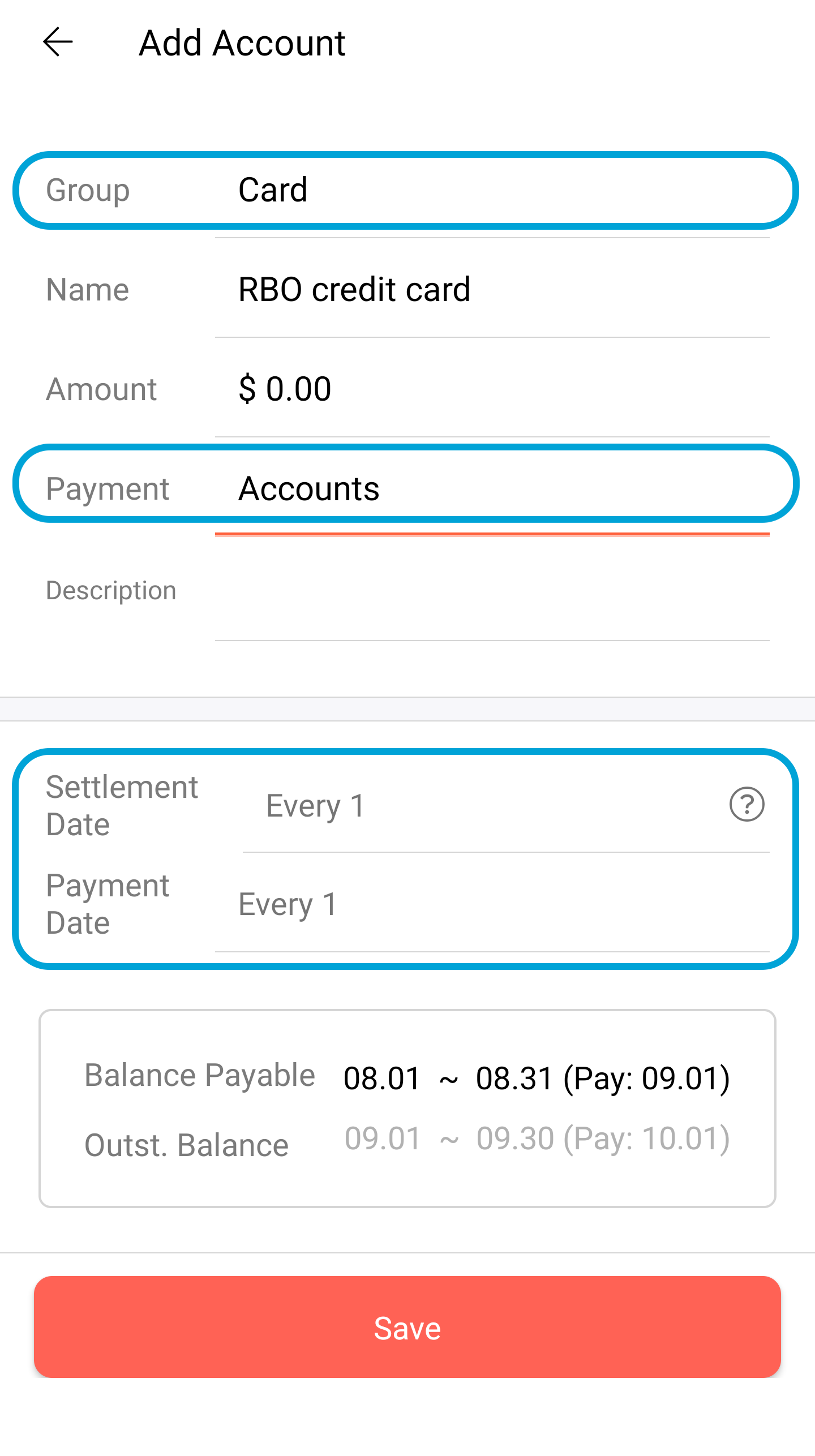 2. Debit Card:
Debit Card requires a link between your debit card and checking account.