Important note: If you switch the main currency, all your data will be deleted.
Please go to Settings > Main Currency Setting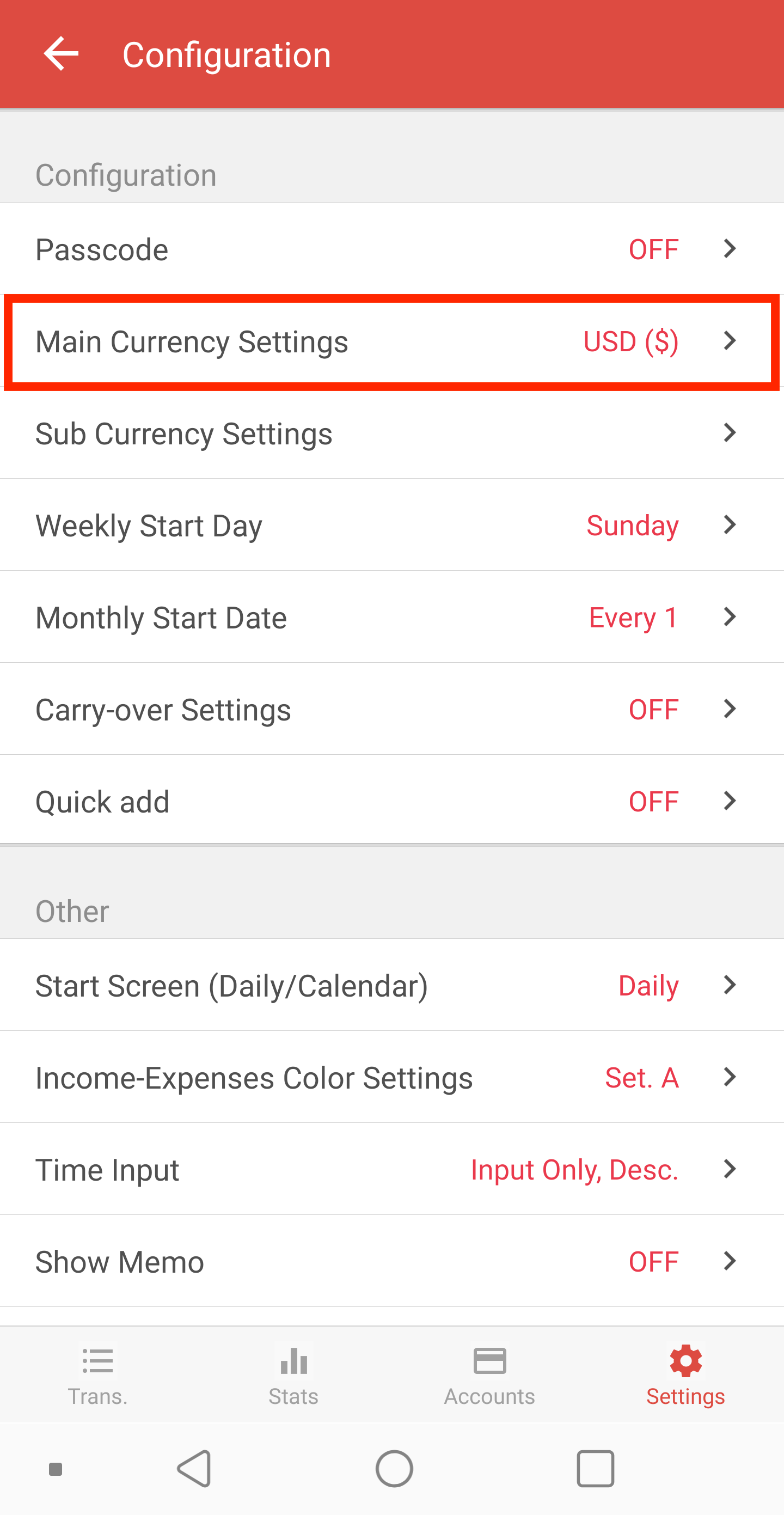 Please click "change" button on the top-right corner and choose the currency.
On this page, you can also change the unit position and decimal point of the main currency.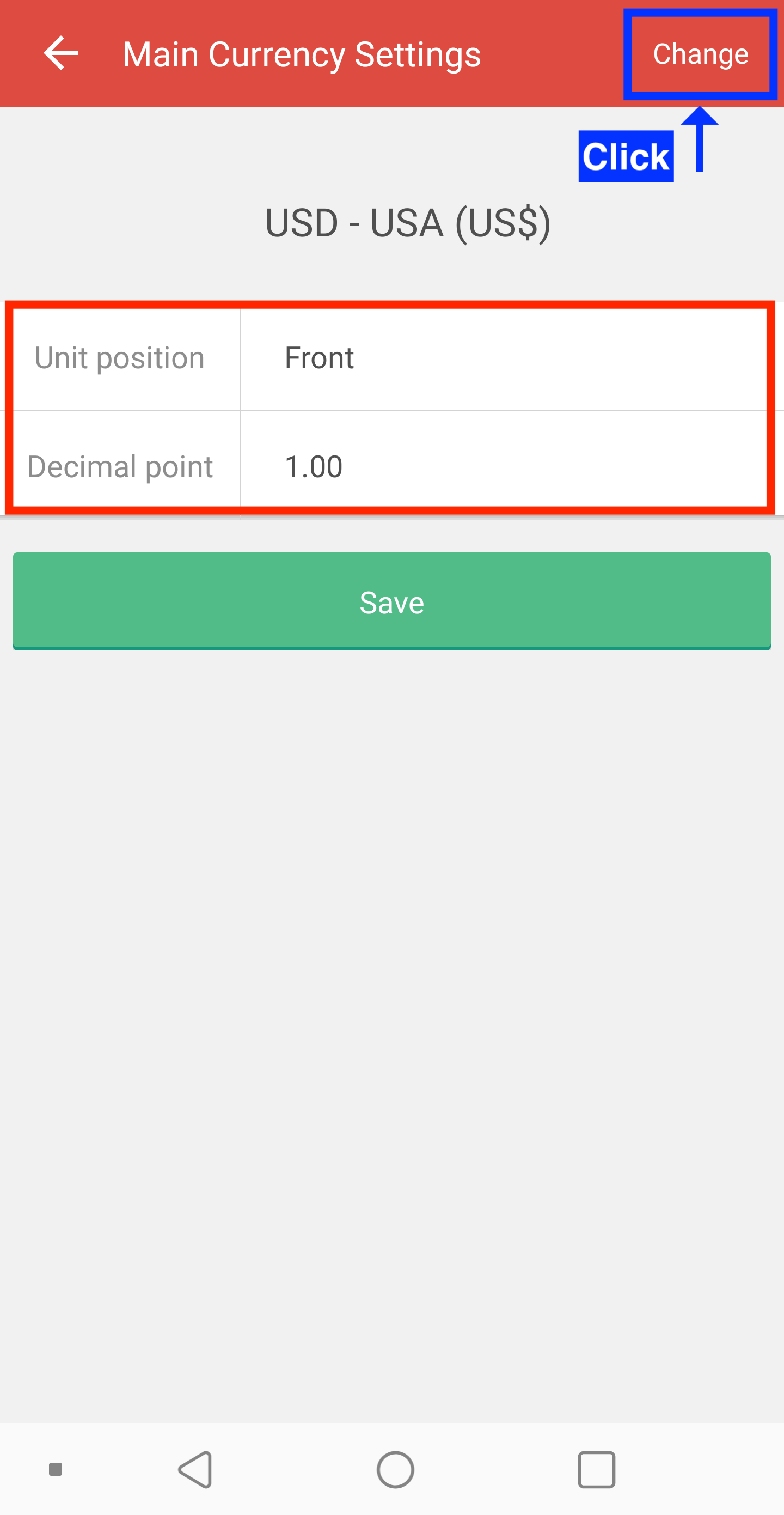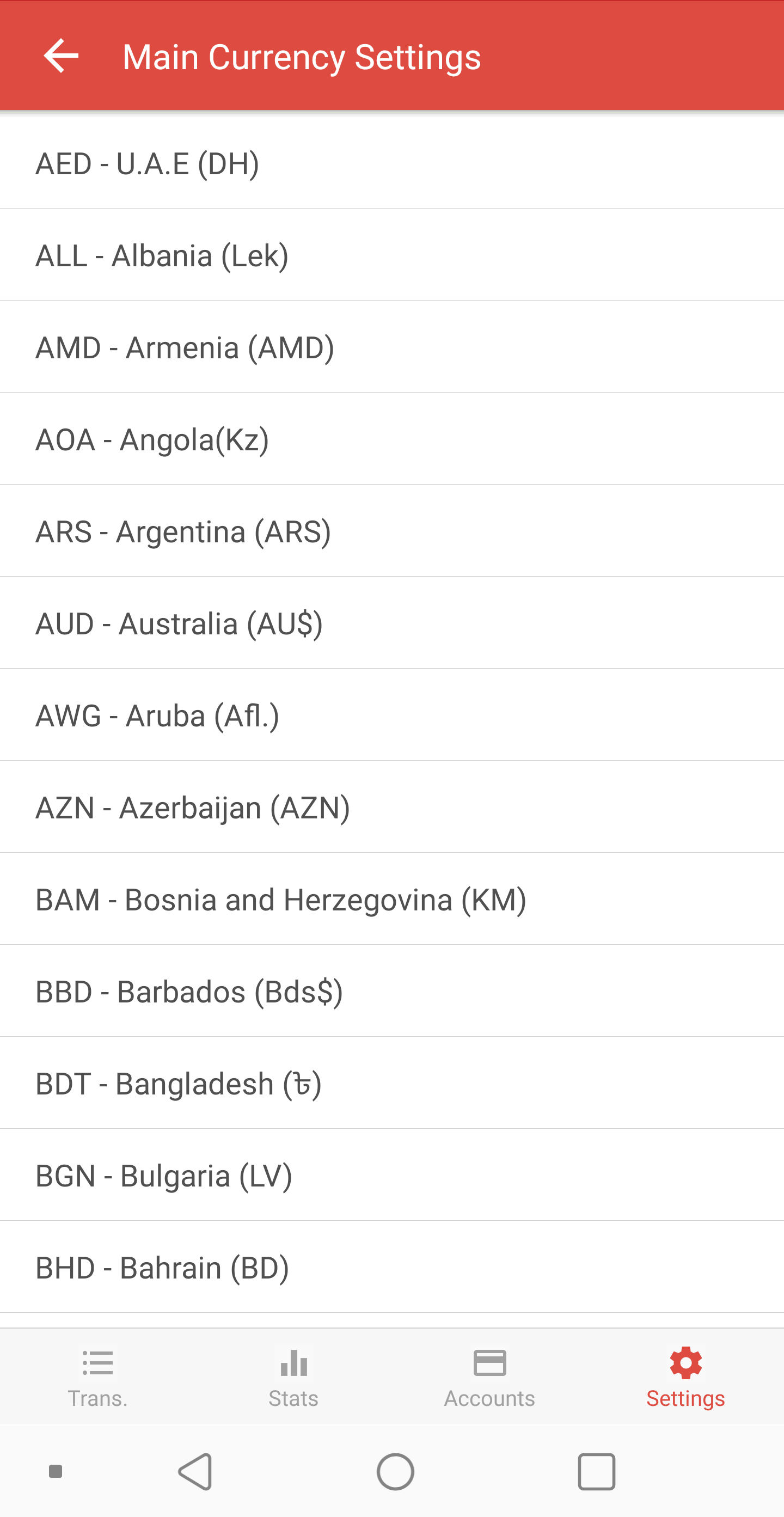 You will see the pop-up message to inform you that all data will be deleted.