Money Manager helps users to quickly find and select from a pre-populated list of contents on the note field of the entry page.
More > Configuration > Autocomplete > On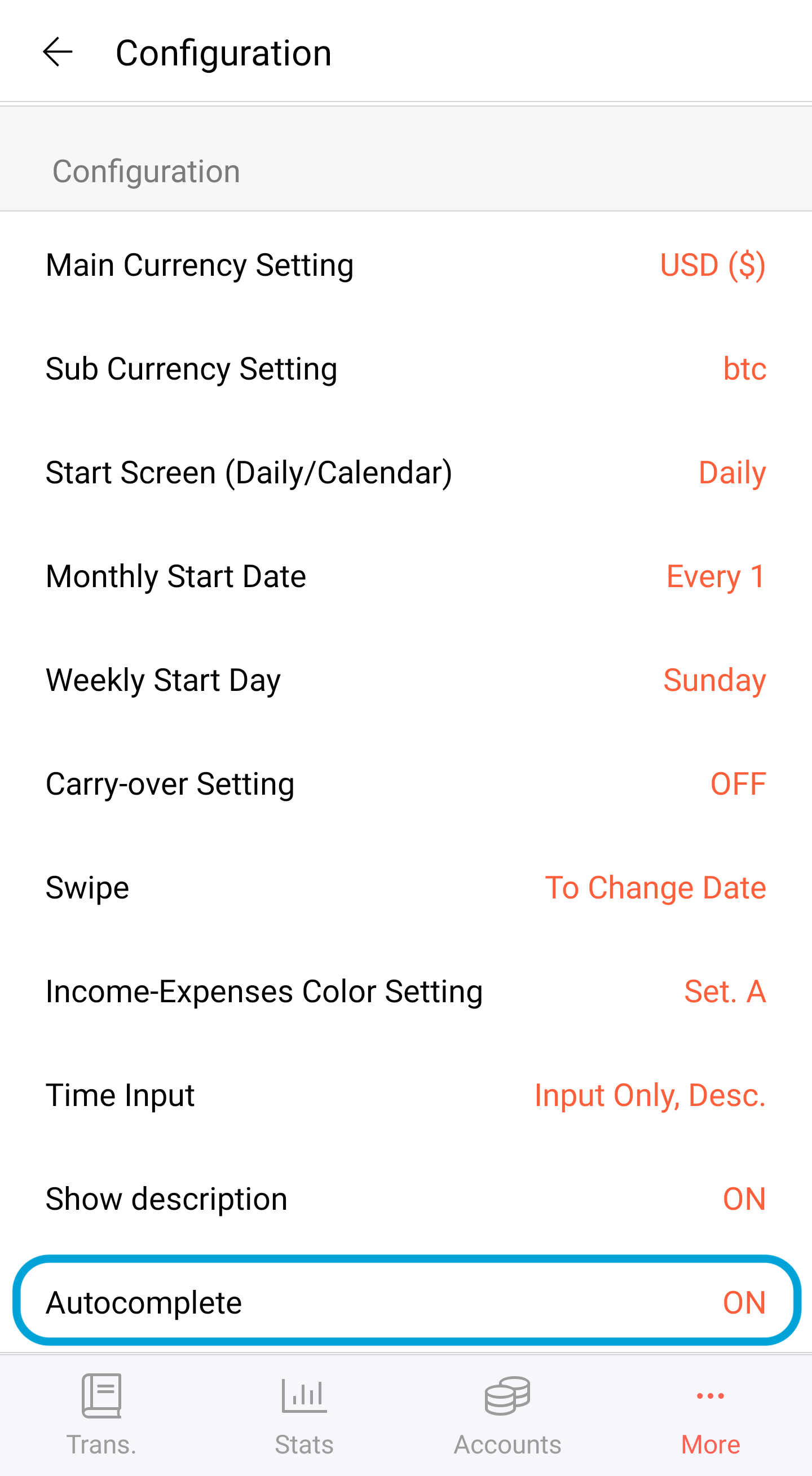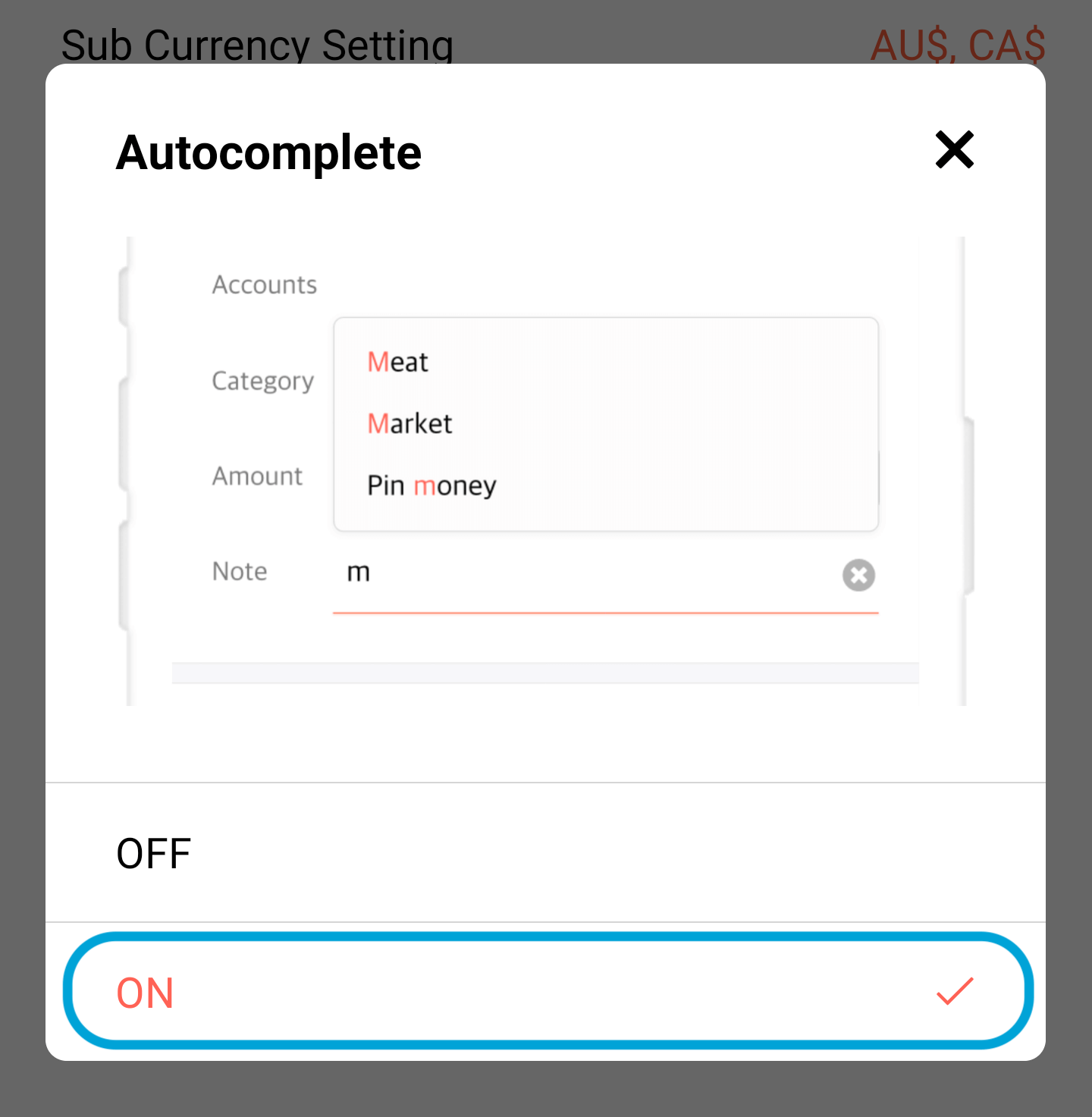 Users do not need to type the whole content upon recording.
The Auto-complete list will show up under the input field enabling users to simply select among them, without needing to input the whole thing.