You can review your transaction by sorting and combining the records, using the filter on the 'Trans' tab.
Please note that filters are only applicable to income and expense entries but not to transfers.
(However, if you enable the 'Transfer-expense setting', transfer entries that are reflected as an expense, can also be filtered.)
1. Trans. tab > Filter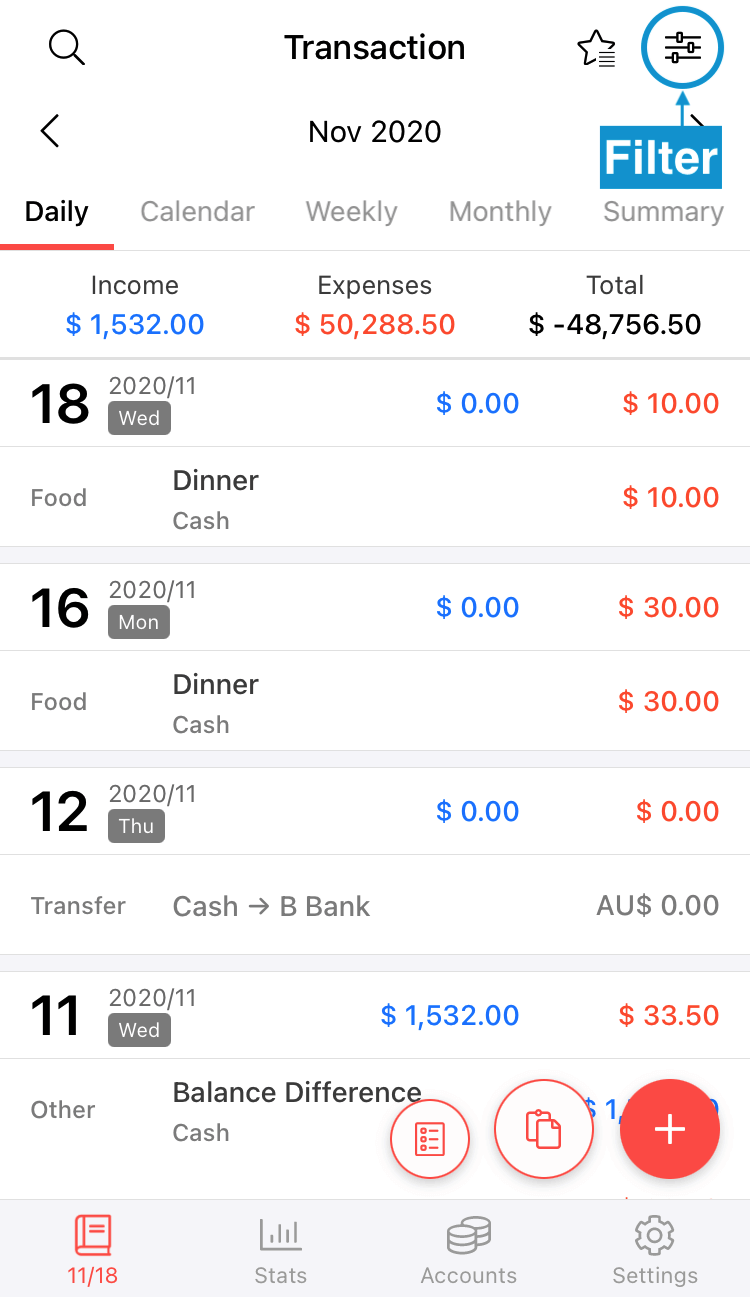 2. Choose the time period and the filter criteria; income, expenses, and account, on the top field.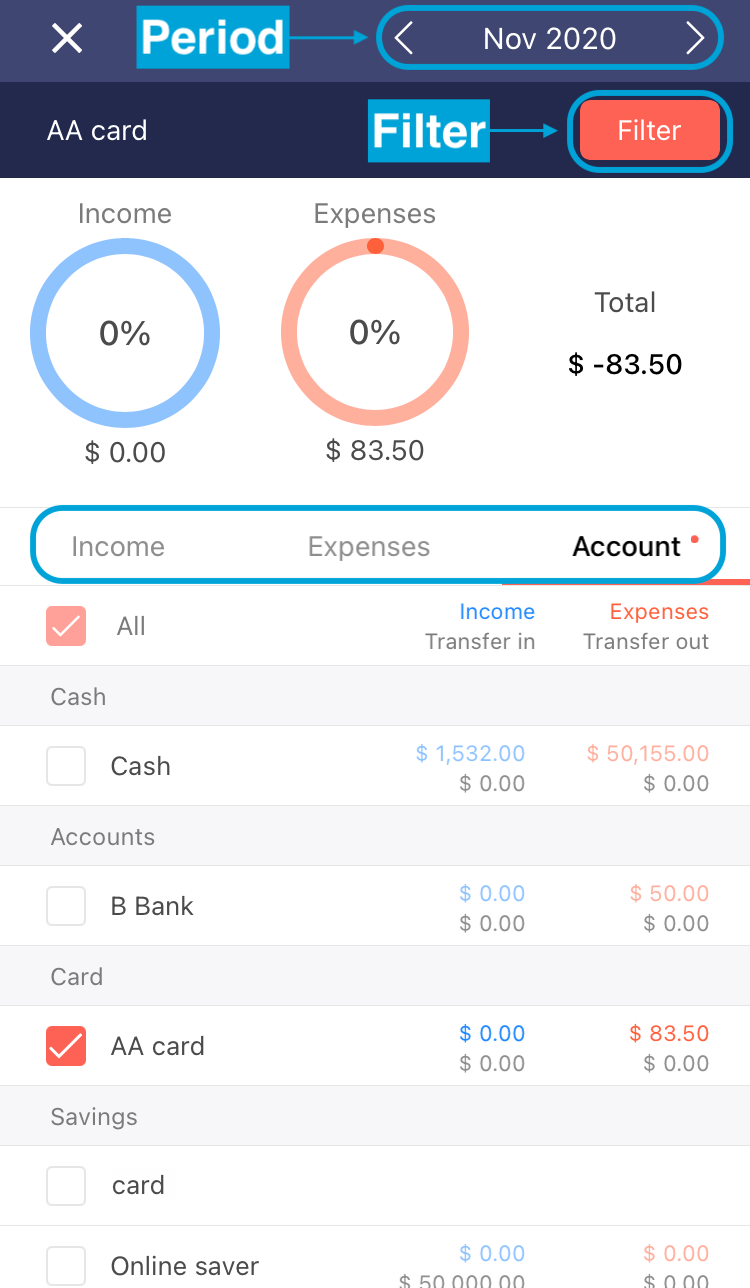 3. Check the boxes and tap the 'Filter' to see the filtered page.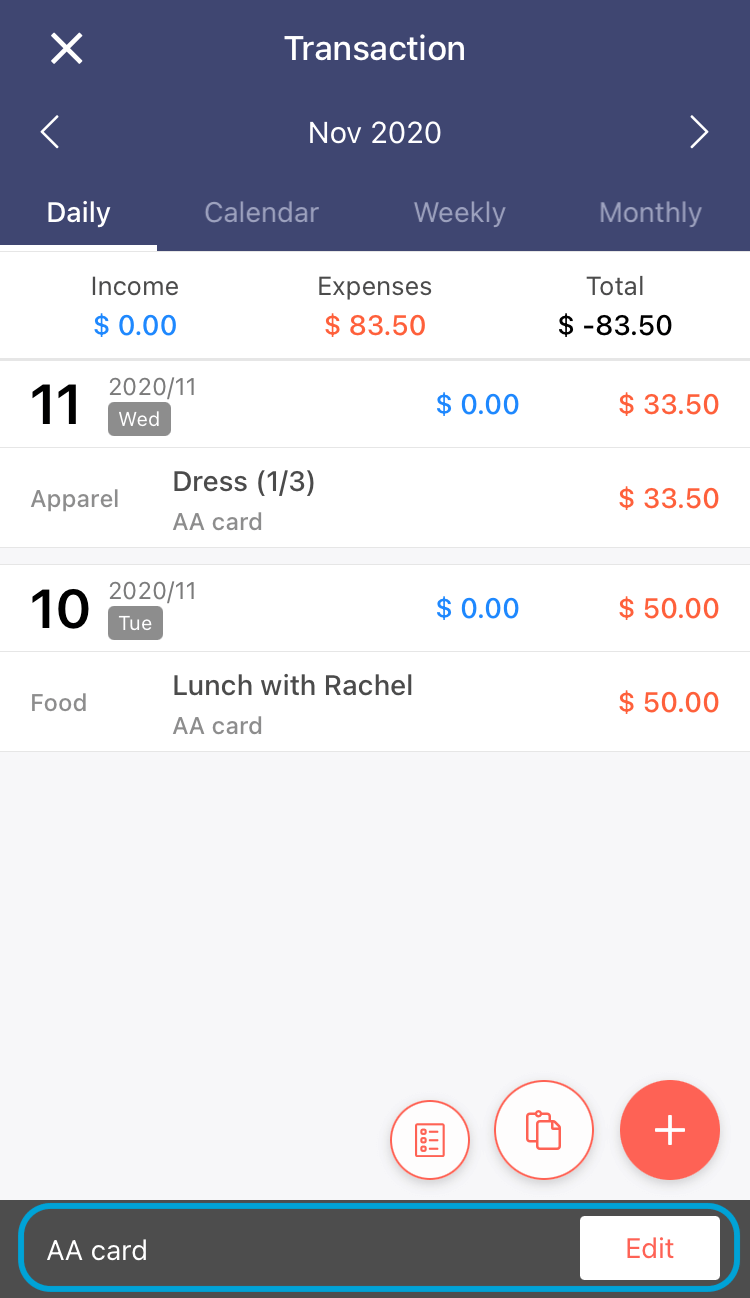 4. You can switch between the filtered 'Income' and 'Expenses'.