You can add a sub-currency in Money Manager.
The exchange rate is based on general information and it is updated daily.
Settings > Sub Currency Setting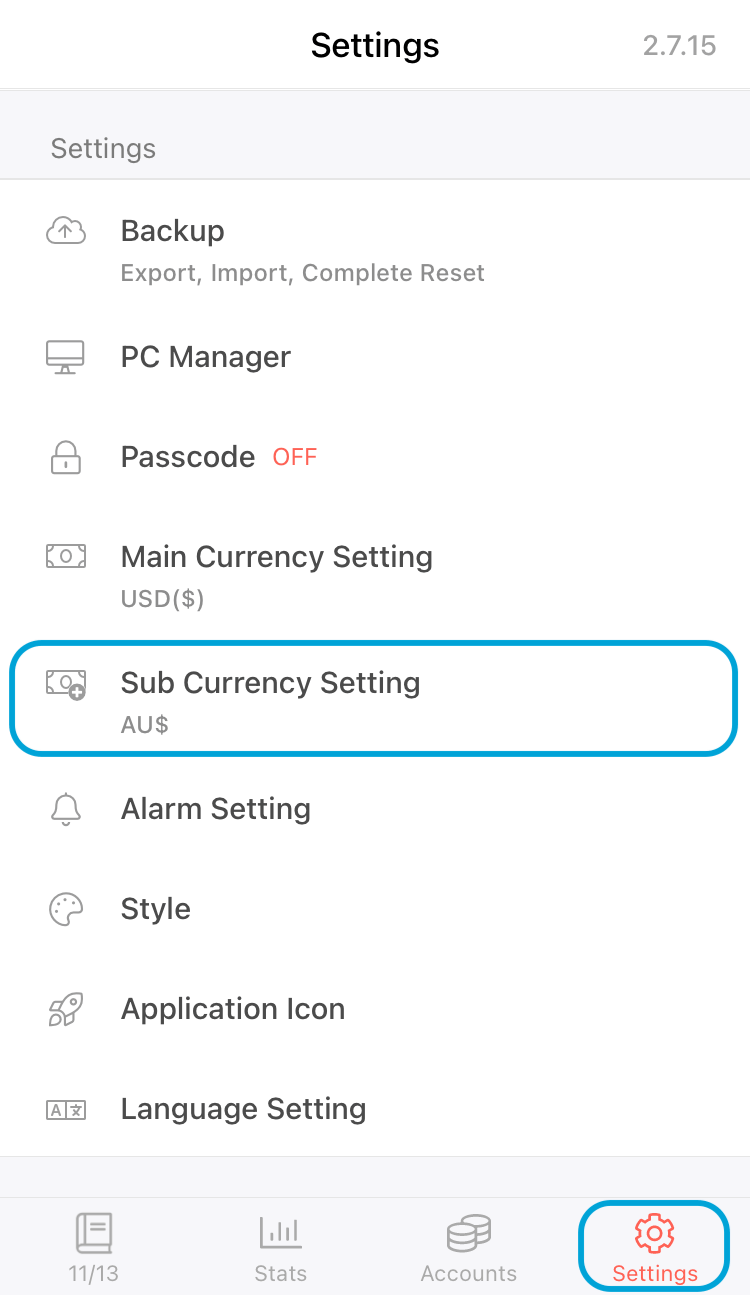 Tap the pencil button, you can change the order by dragging them or delete them.
If you tap the refresh button and the exchange rate will be updated.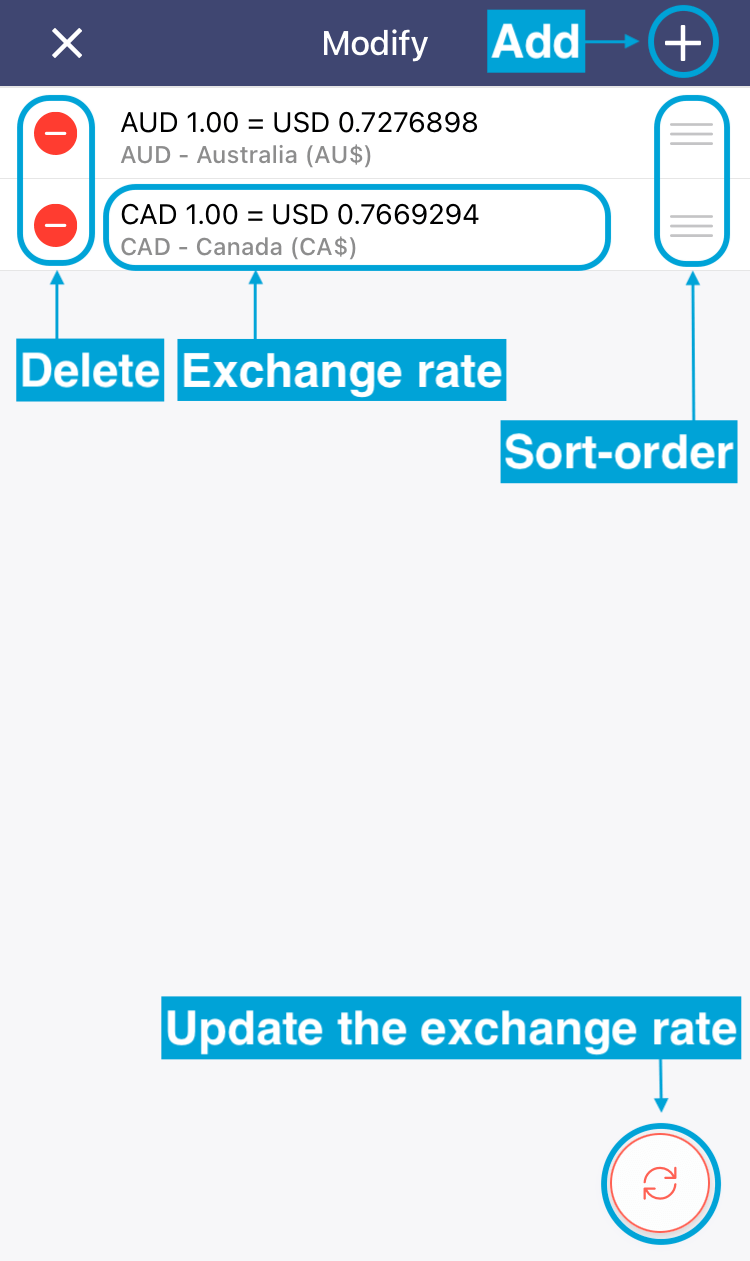 For example, you want to update the Canadian Dollar(CA$), you can edit:
1. Exchange rate
2. Unit Position and
3. Decimal point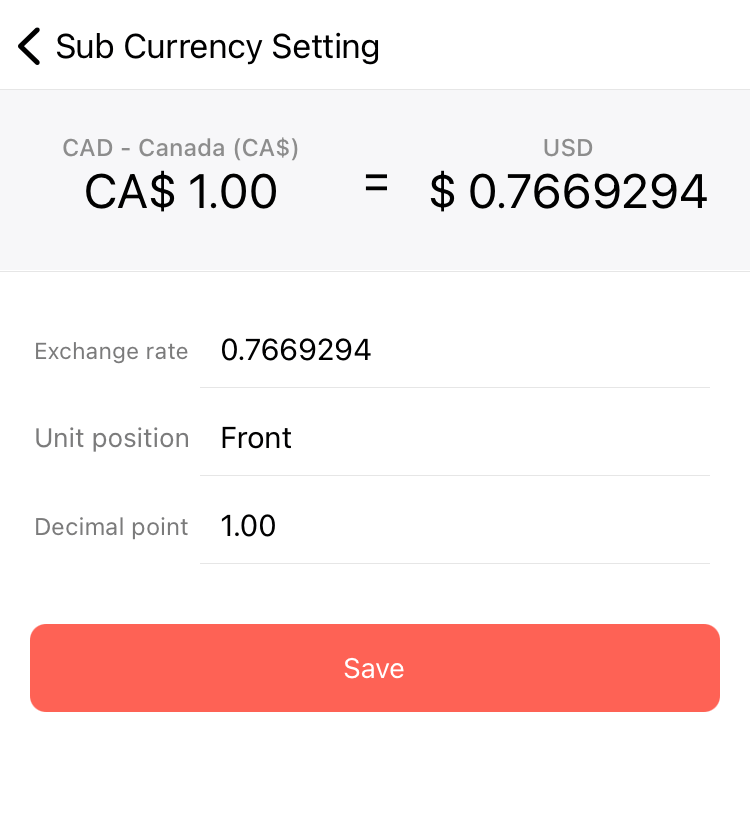 On the entry page, you can see the sub-currencies in the amount field.
The globe button is to access the sub-currency setting page, you can change the exchange rate directly.