When you are adding a new record; income, expense or transfer, you can also add up to 3 pictures, such as receipts or photos of the food or etc. Use this feature and make easier to track your money!
Please note that you can delete photos at /Camera, but if you delete from /MoneyManager folder, it will be deleted permanently.
You will see the camera button next to the Memo section that you can browse photos from the gallery, or take new pictures.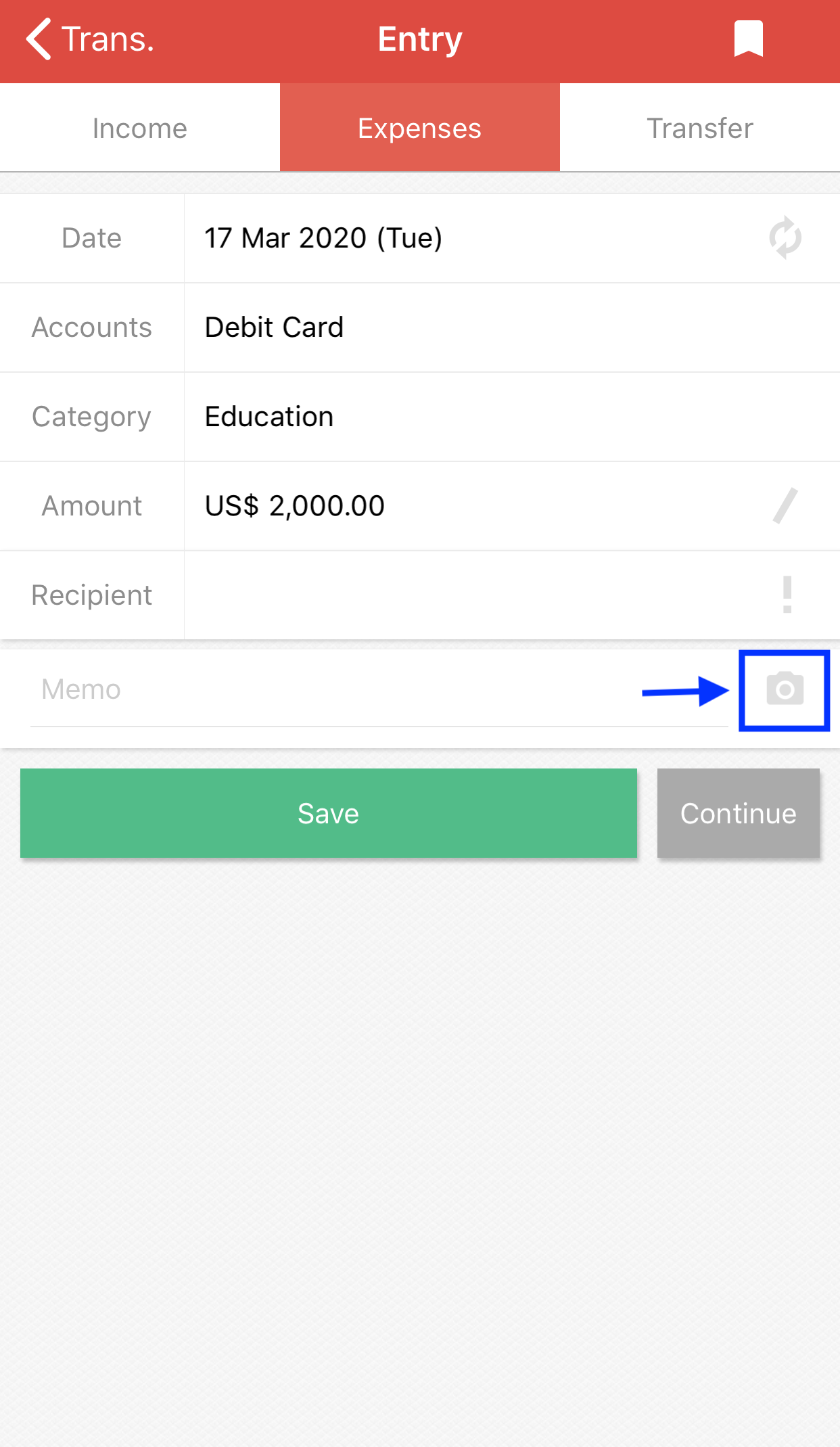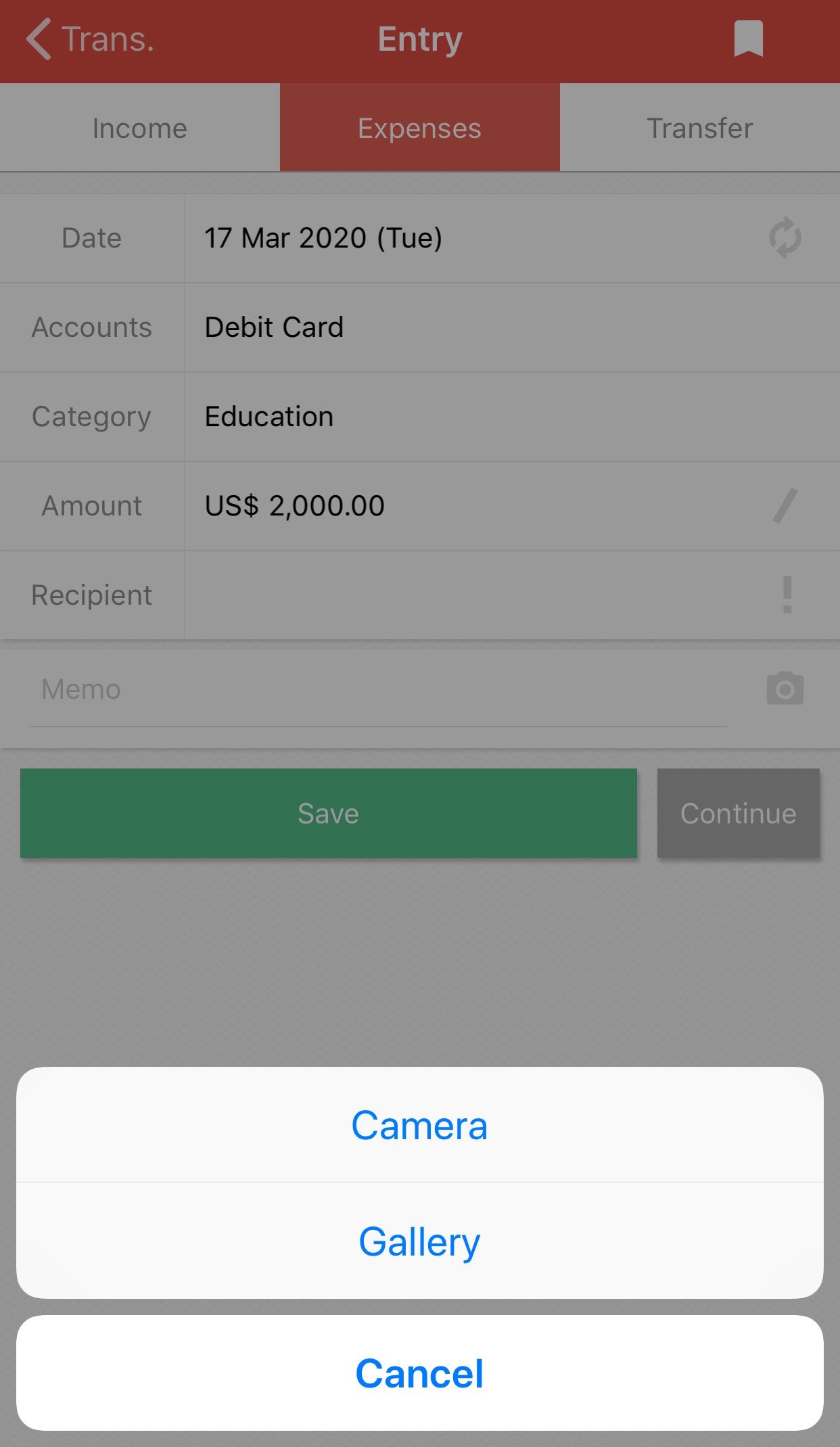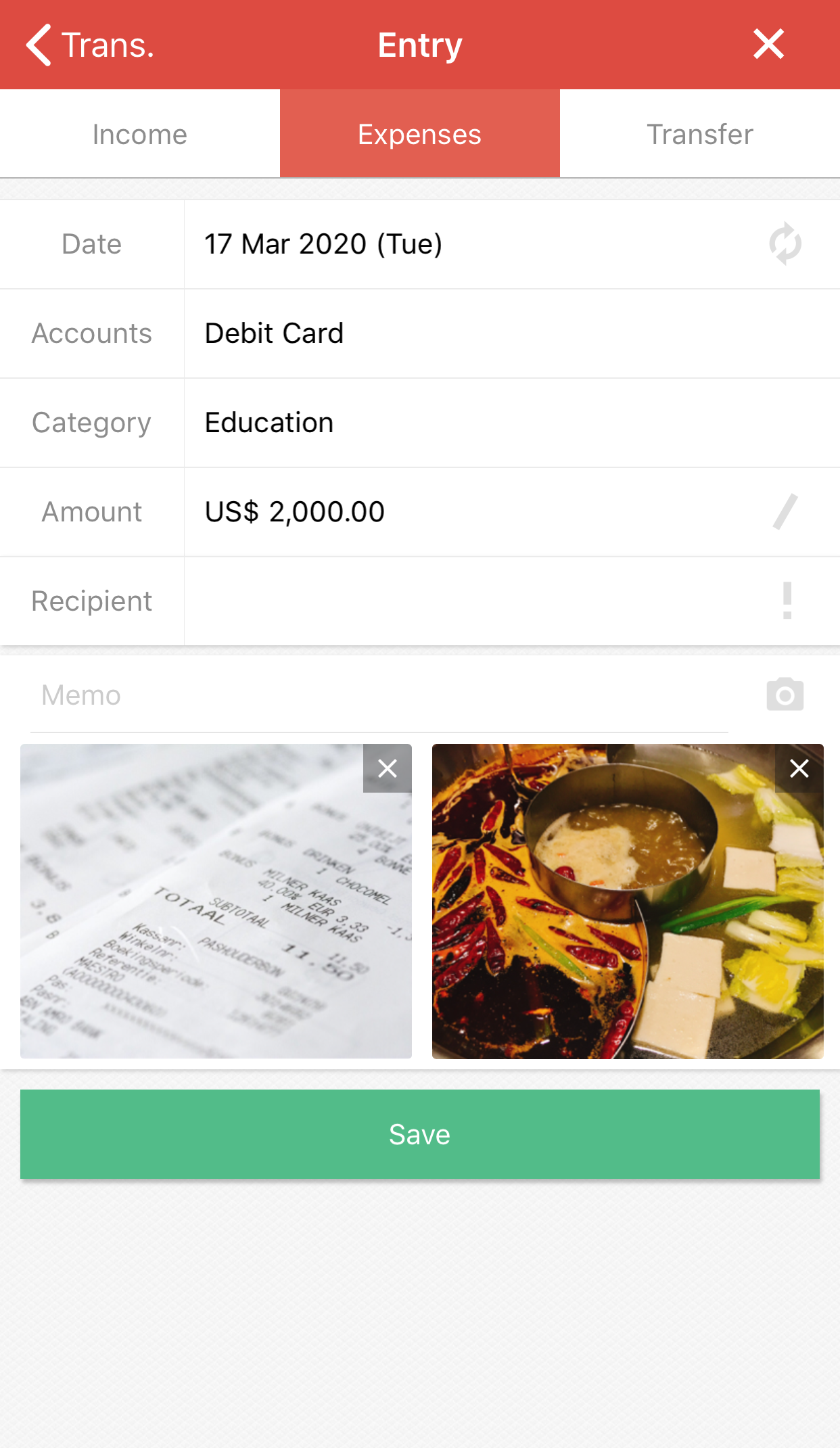 However, please note that photos are not supporting auto-backup or email backup. If you are changing phones or resetting the app, please make sure backup them separately,
How to back up pictures, please see below.
1. Mac OS x 10.10 later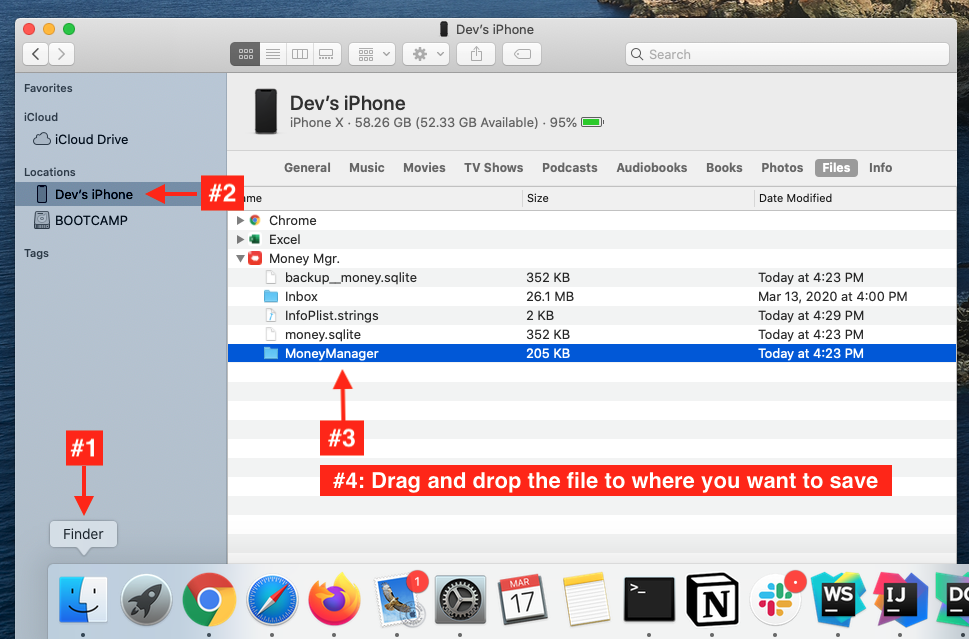 2. Mac OS x 10.10 before or Windows