You may use widgets to add your transactions more quickly and easily on Money Manager.
1. Swipe the home screen left to right, then click the 'Edit' button.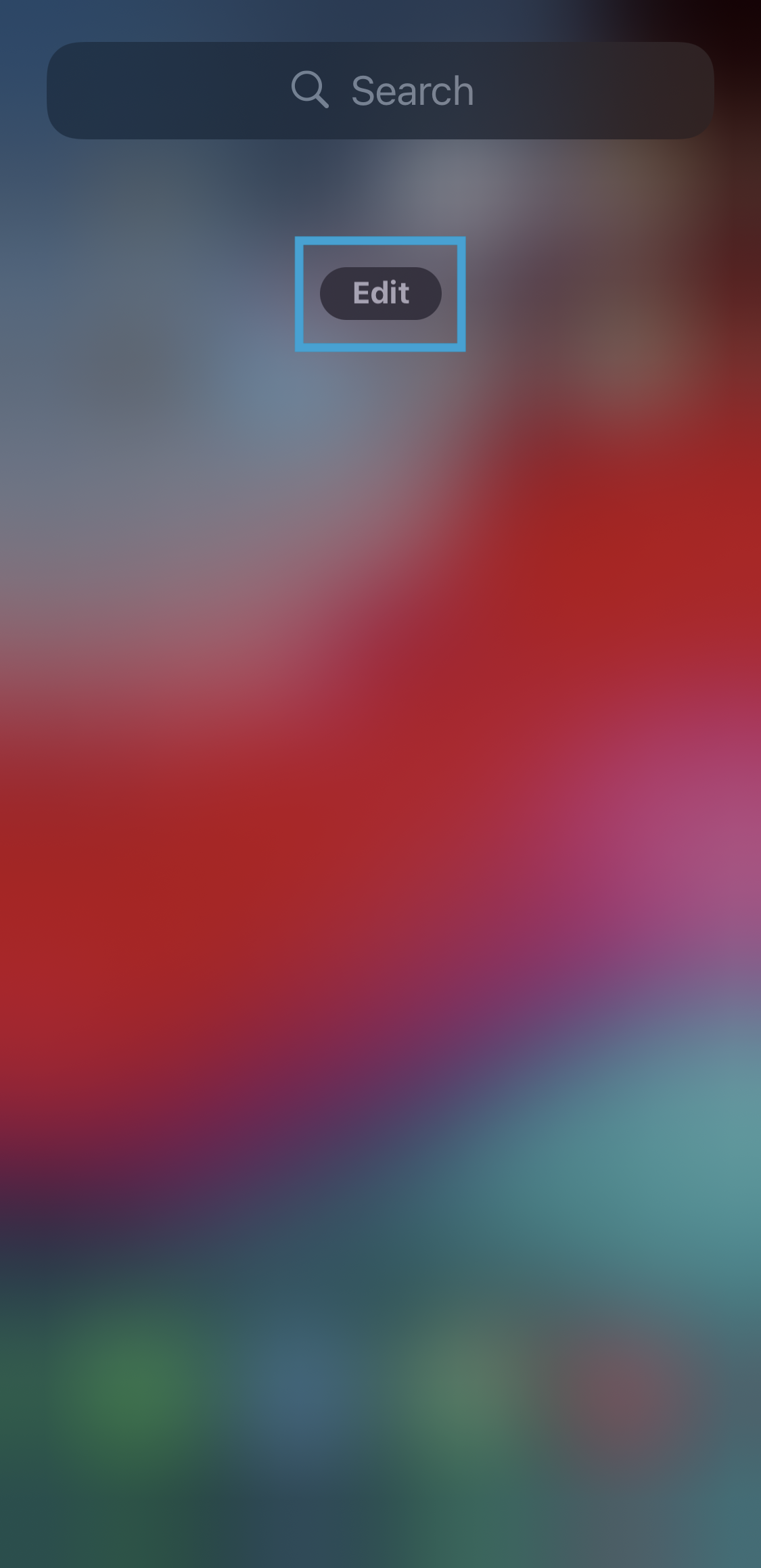 2. Tap the '+' button at the top left corner of the screen.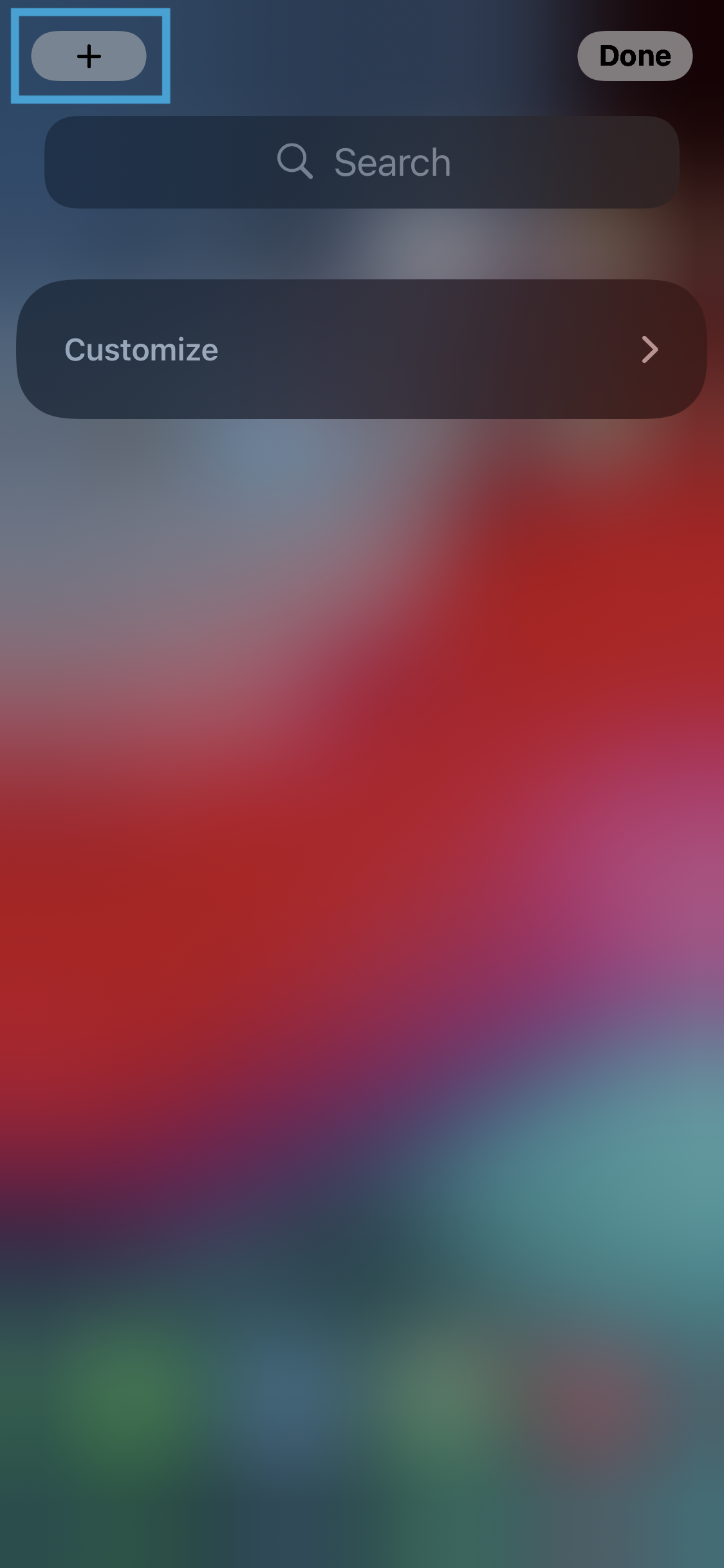 3. Select 'Money Mgr.' among the widget list and click 'Add Widget' > Done.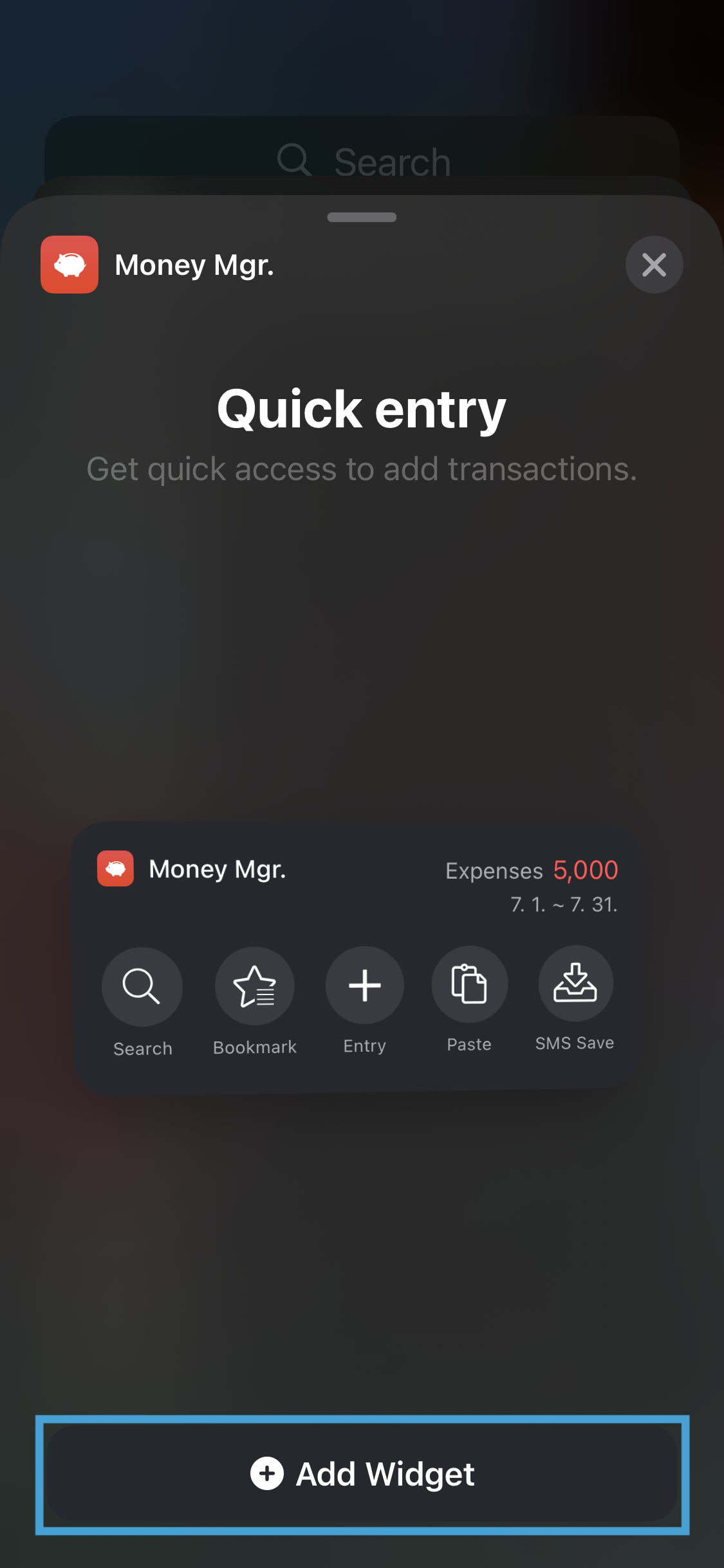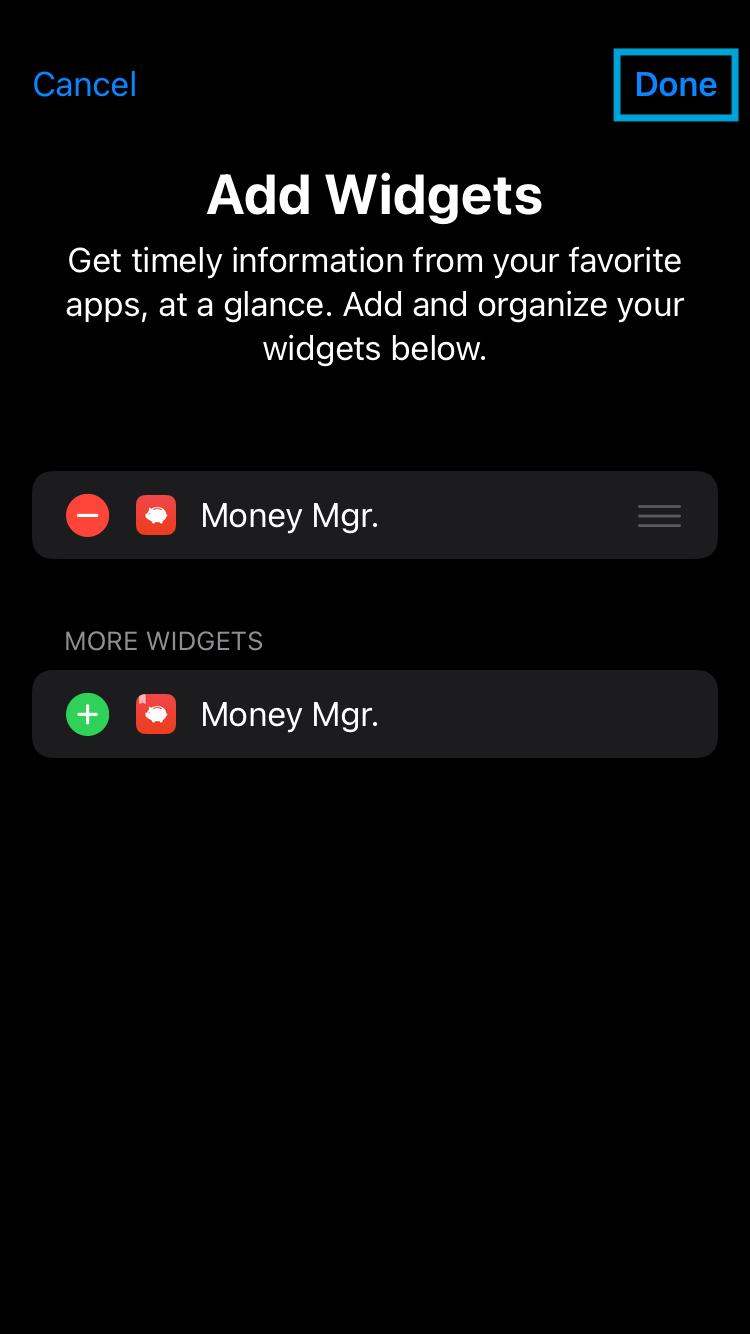 5. Tap 'Done' on the top right corner of the screen.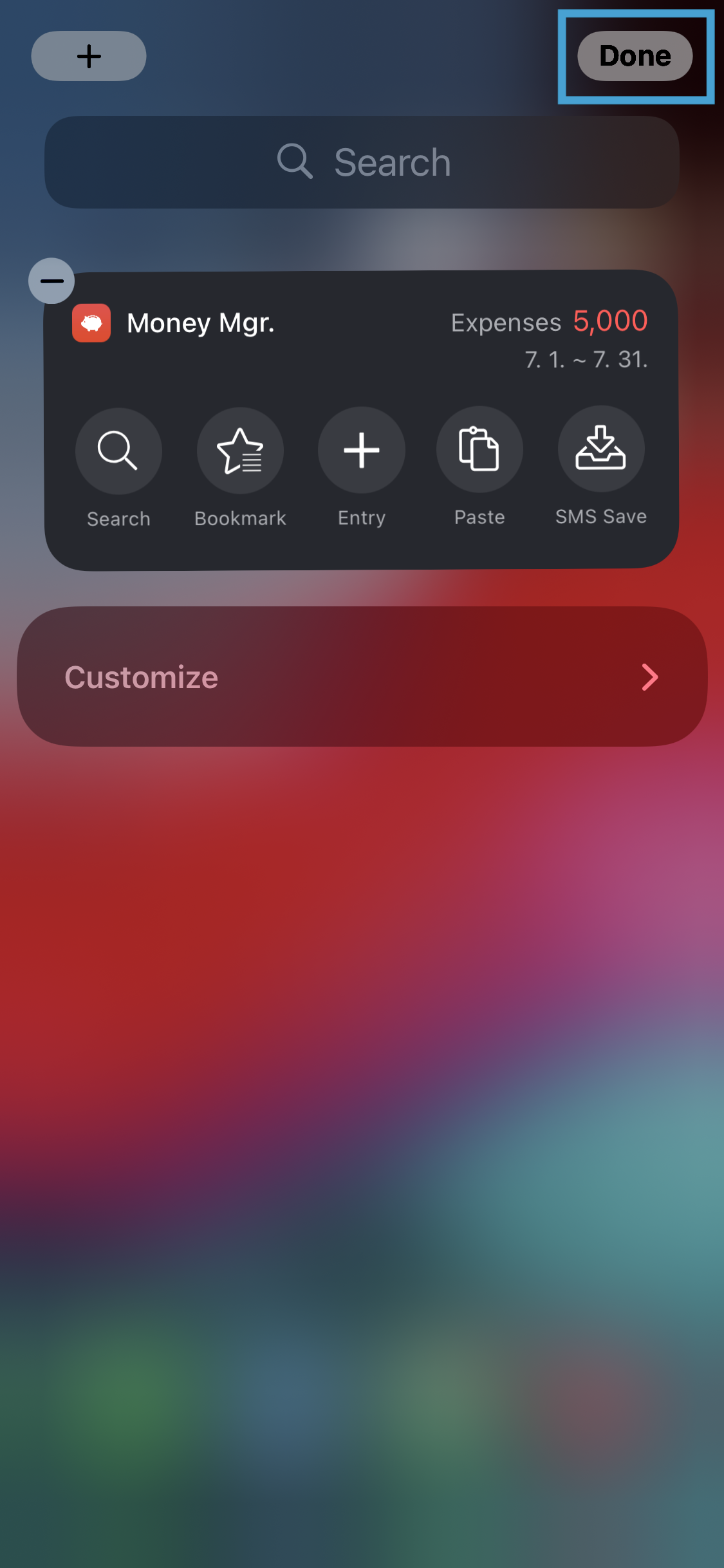 Then you will be able to see the Money Manager widget.