It is available to add Money Manager widget to your iPhone home screen.
1. Swipe the home screen left to right, then click the "Edit" button.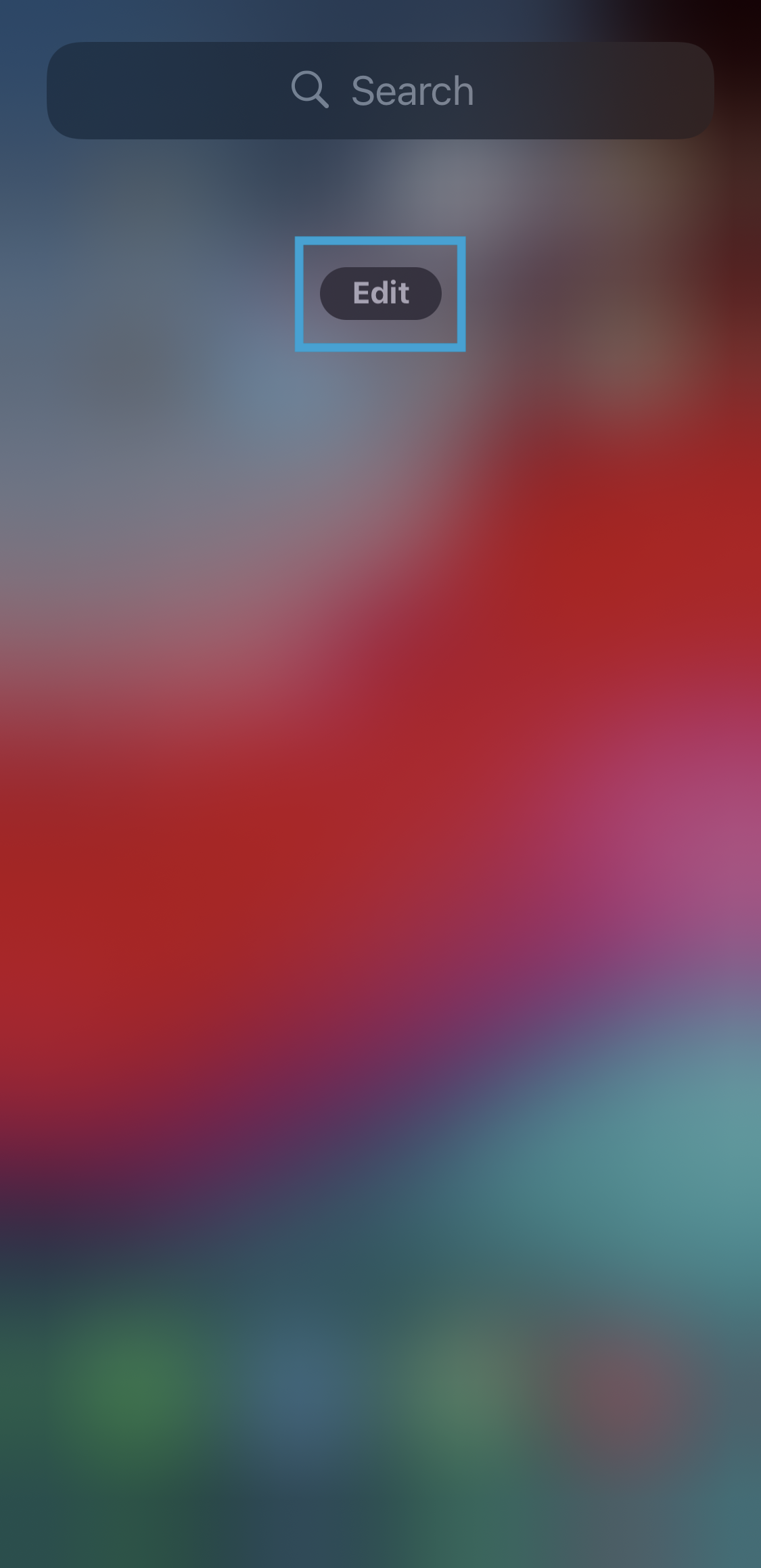 2. Tap the "+" button at the top left on the screen.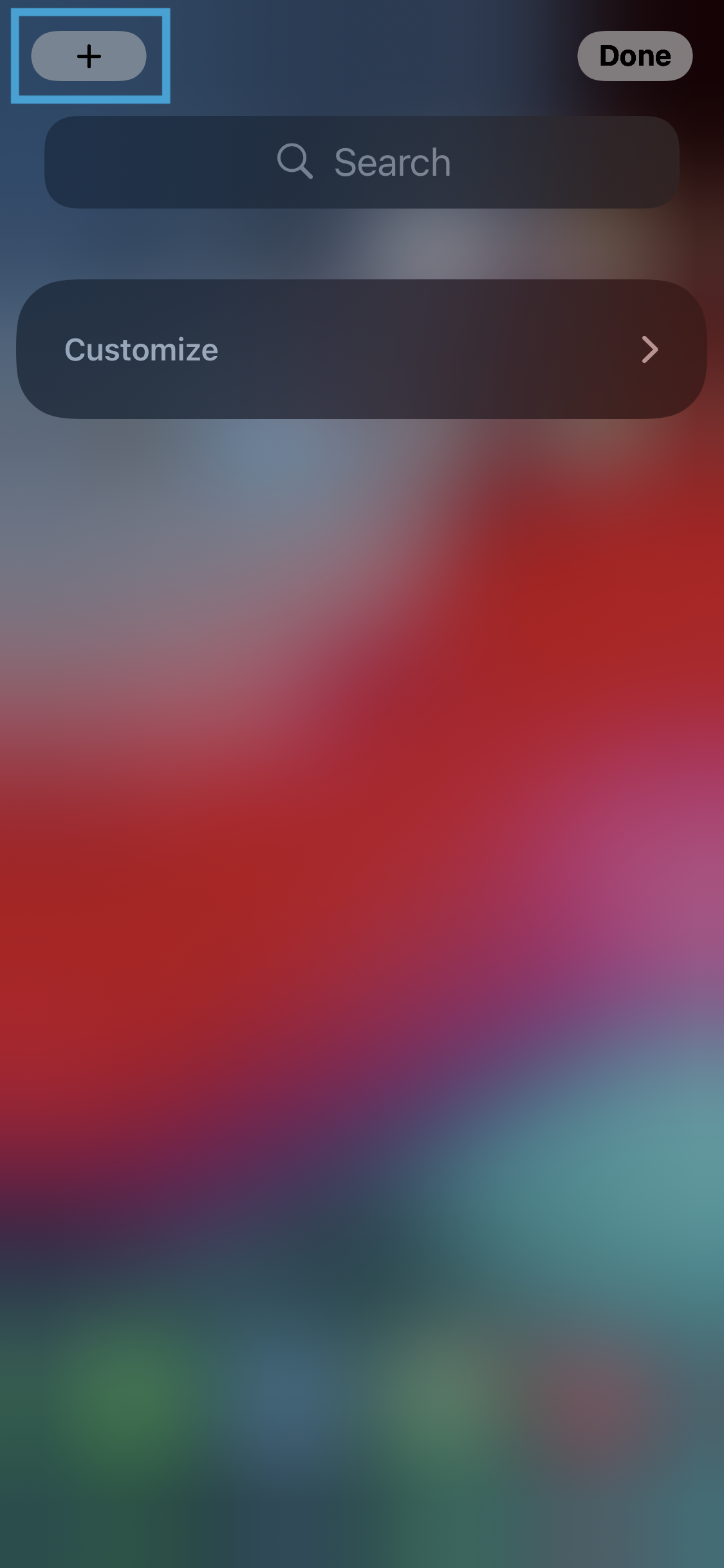 3. Select the "Money Manager" in the list below the widget search screen.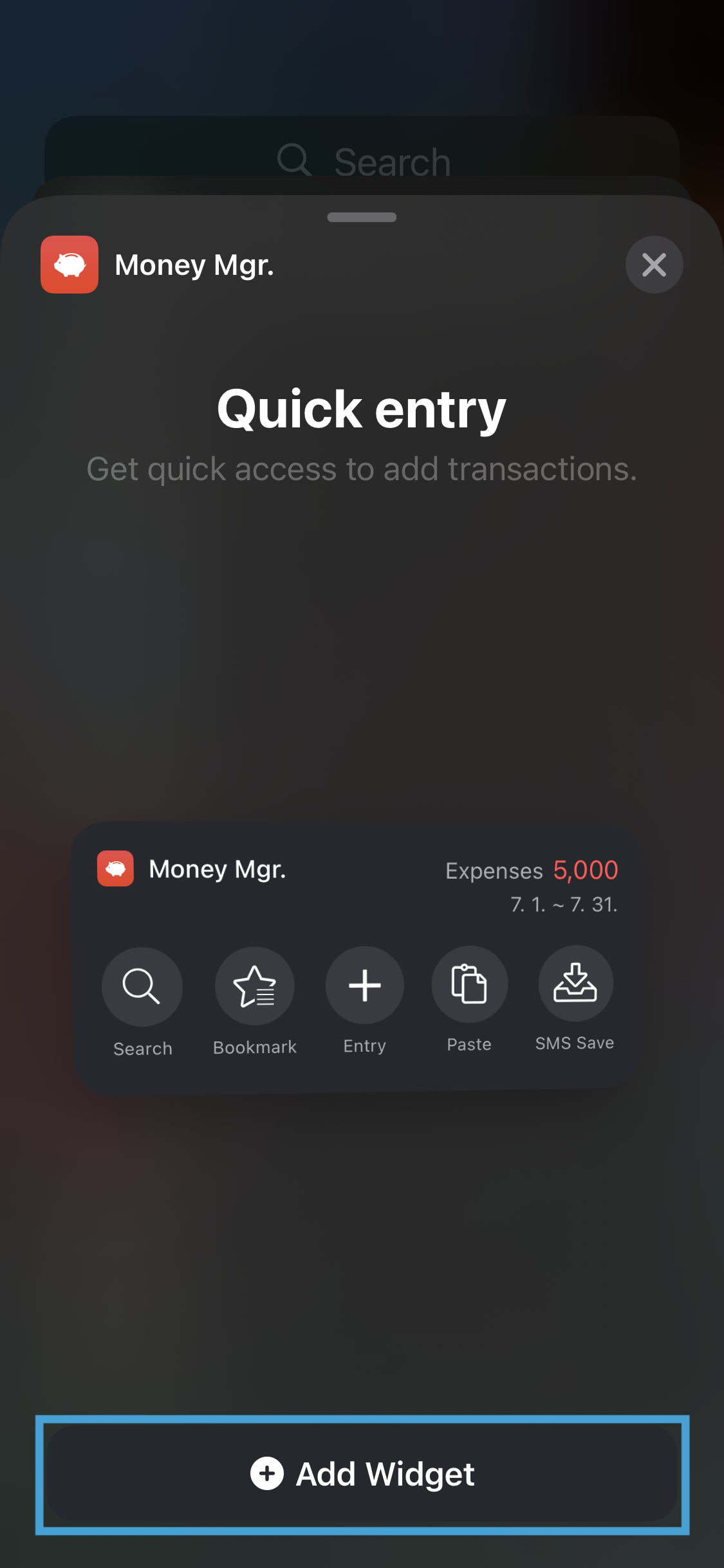 4. Tap "Add Widget" button below the quick entry screen.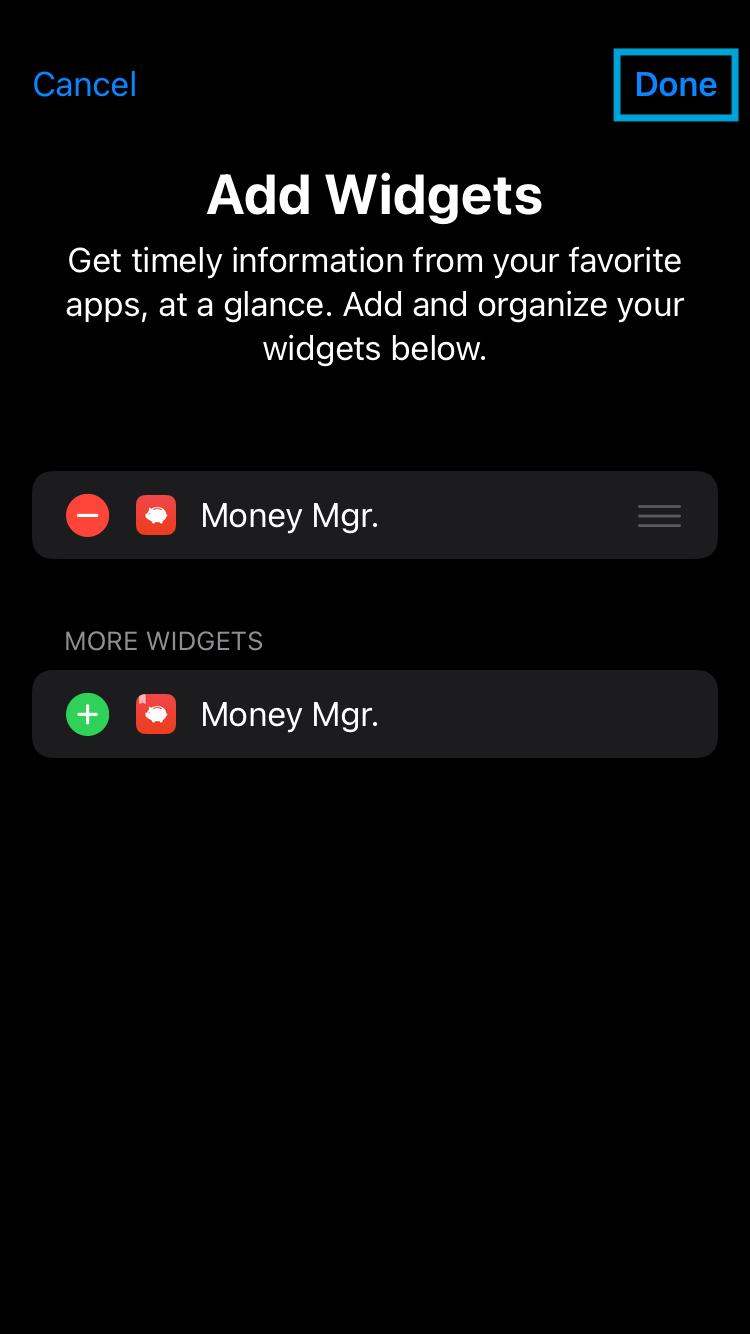 5. Click the "Done" button at the top right on the next screen.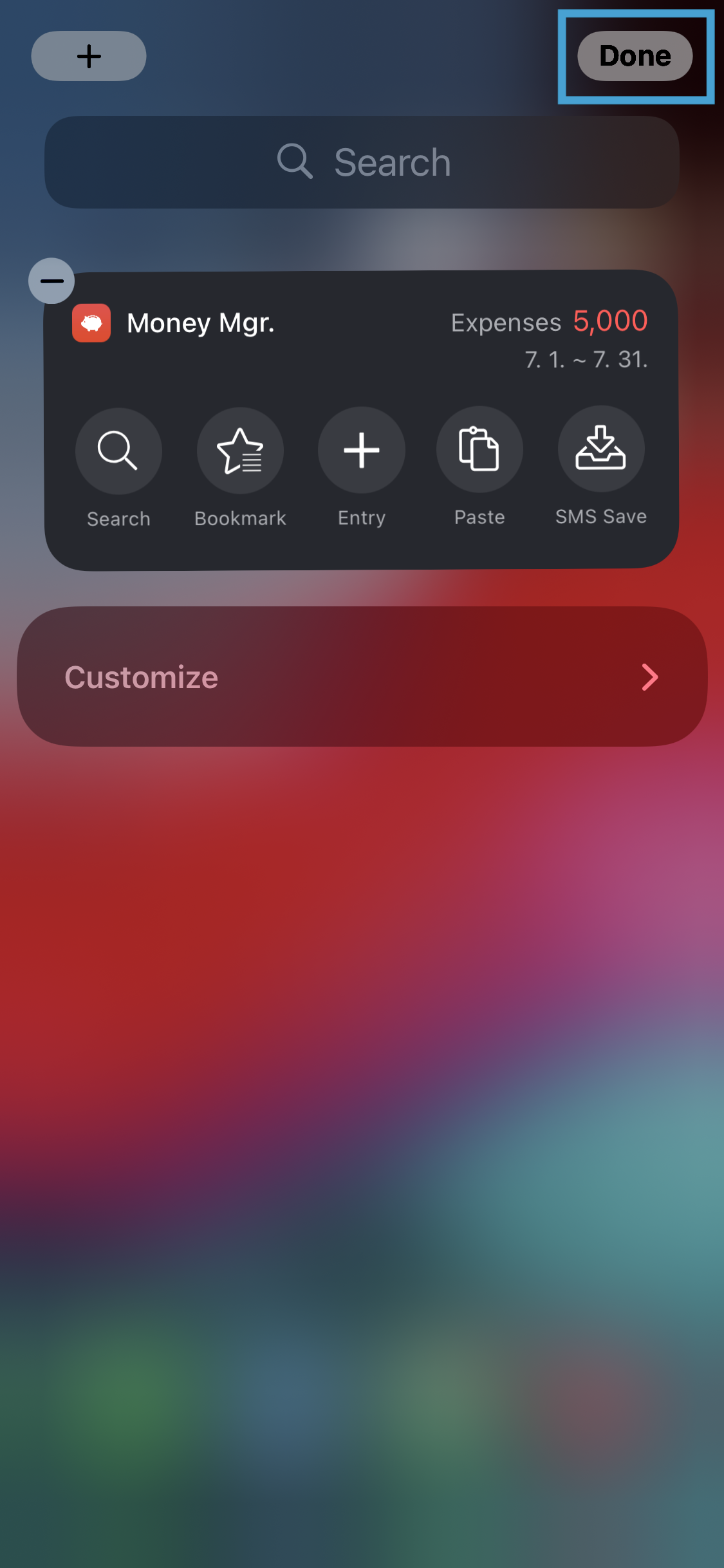 The Money Manager widget has been added.