We highly recommend you to backup your data in case of your device being lost, damaged, stolen, etc. There are several ways to backup your data.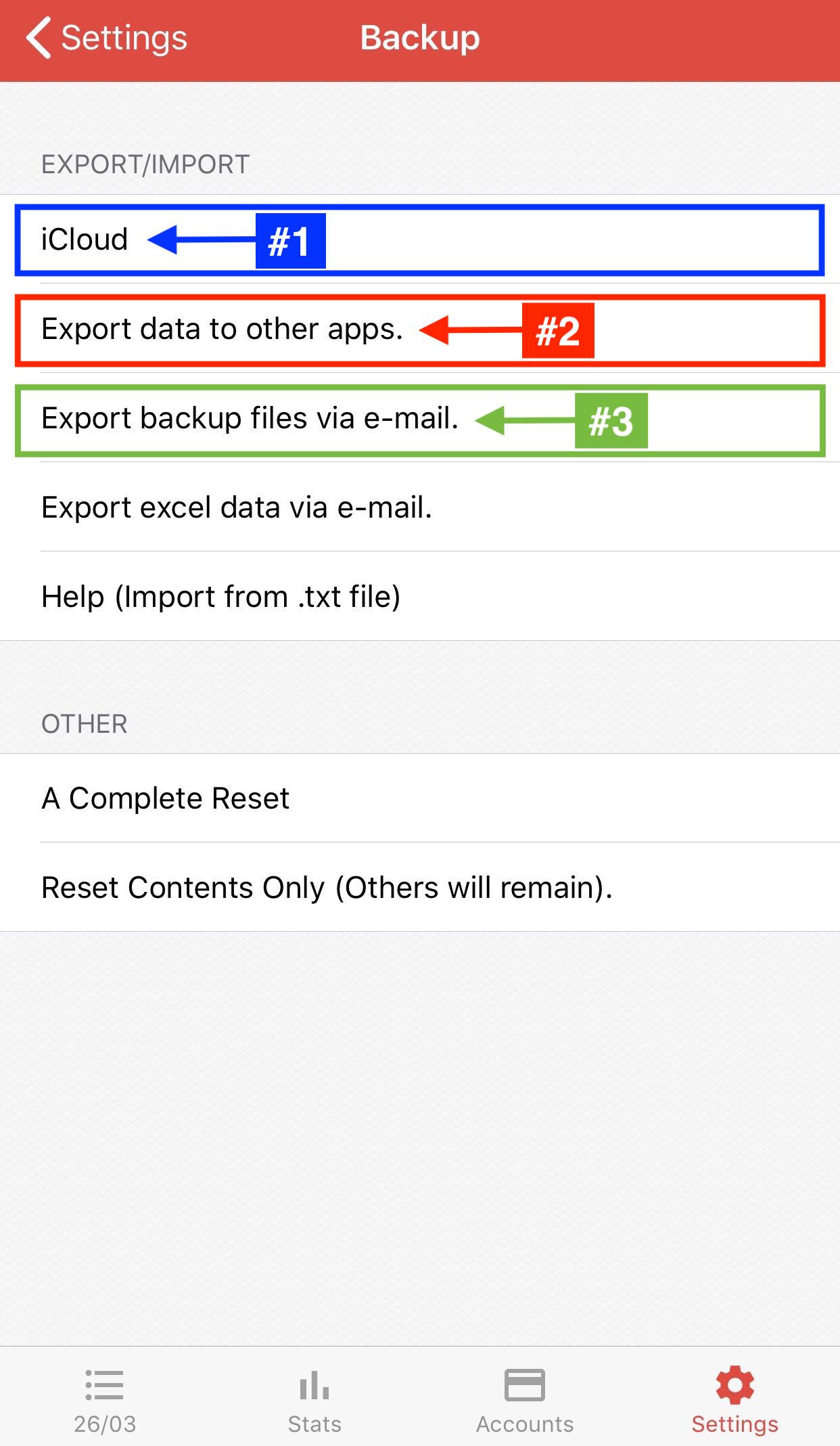 1. Backup on iCloud
This will export your data to the iCloud drive and you can review your list of exported data files.
Your auto-saved backup file will be saved here, also you can back up by clicking the green box.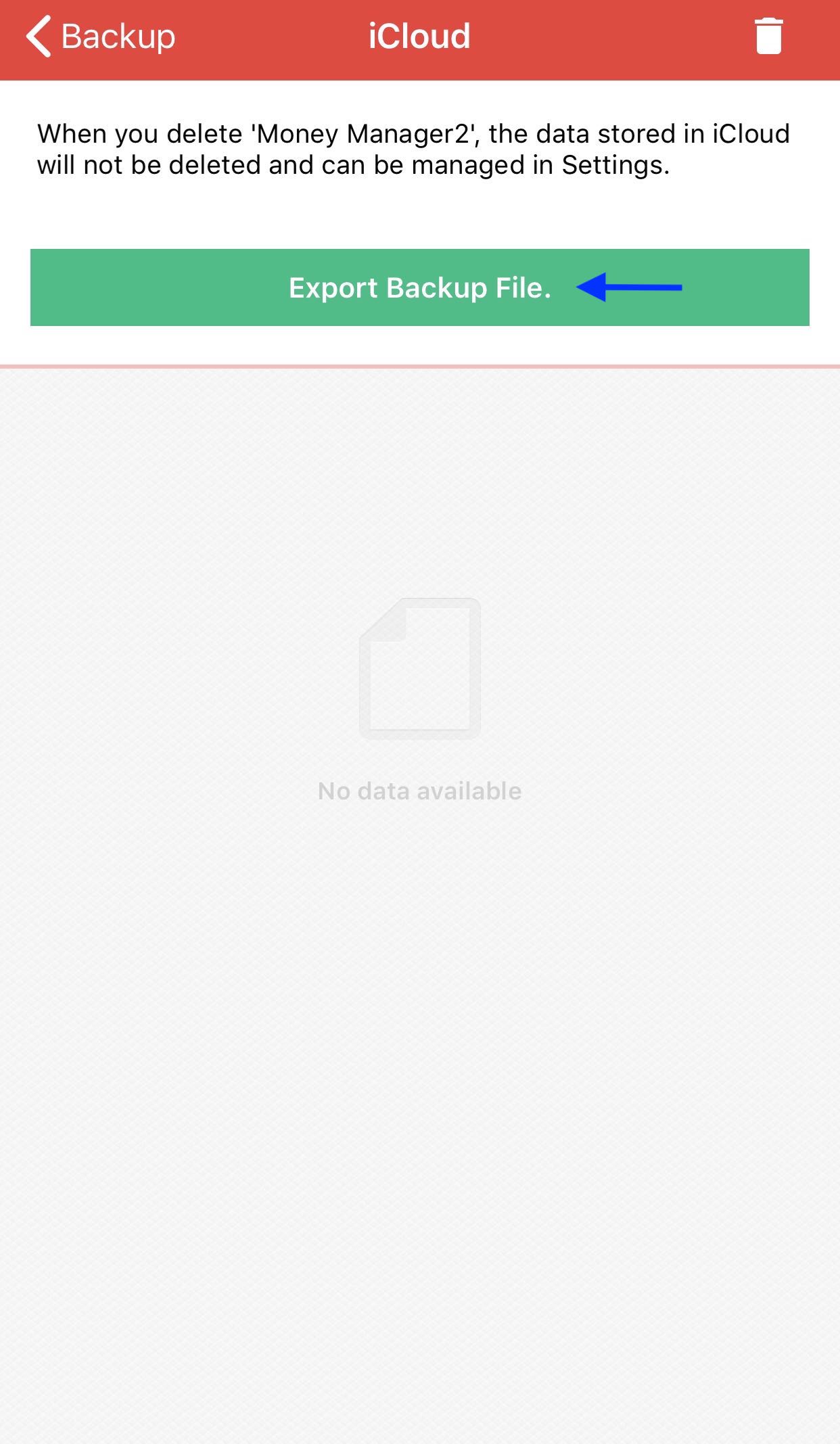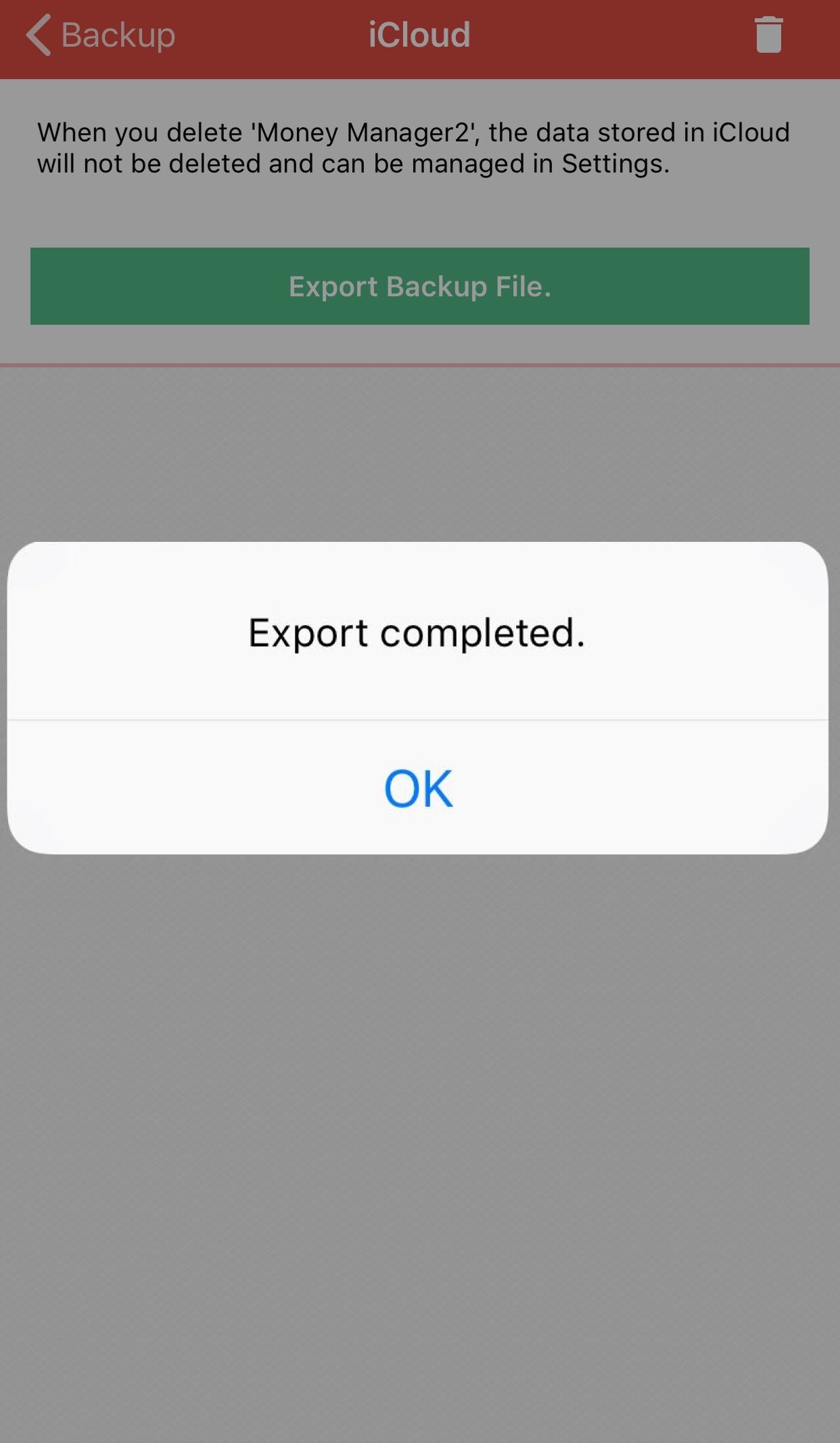 2. Send Backup Data to Different Apps.
If you want to send your backup data to other apps such as DropBox, go to
Settings > Backup/Restore > Send Files To Other Apps
When the data was sent, you can export them again to Money Manager or use iTunes; please refer the #4 below.
Restoring the data by DropBox, please go to
Settings > Backup/Restore > Export Data to Other Apps > Tap "Export" button > Open in Dropbox to backup your data.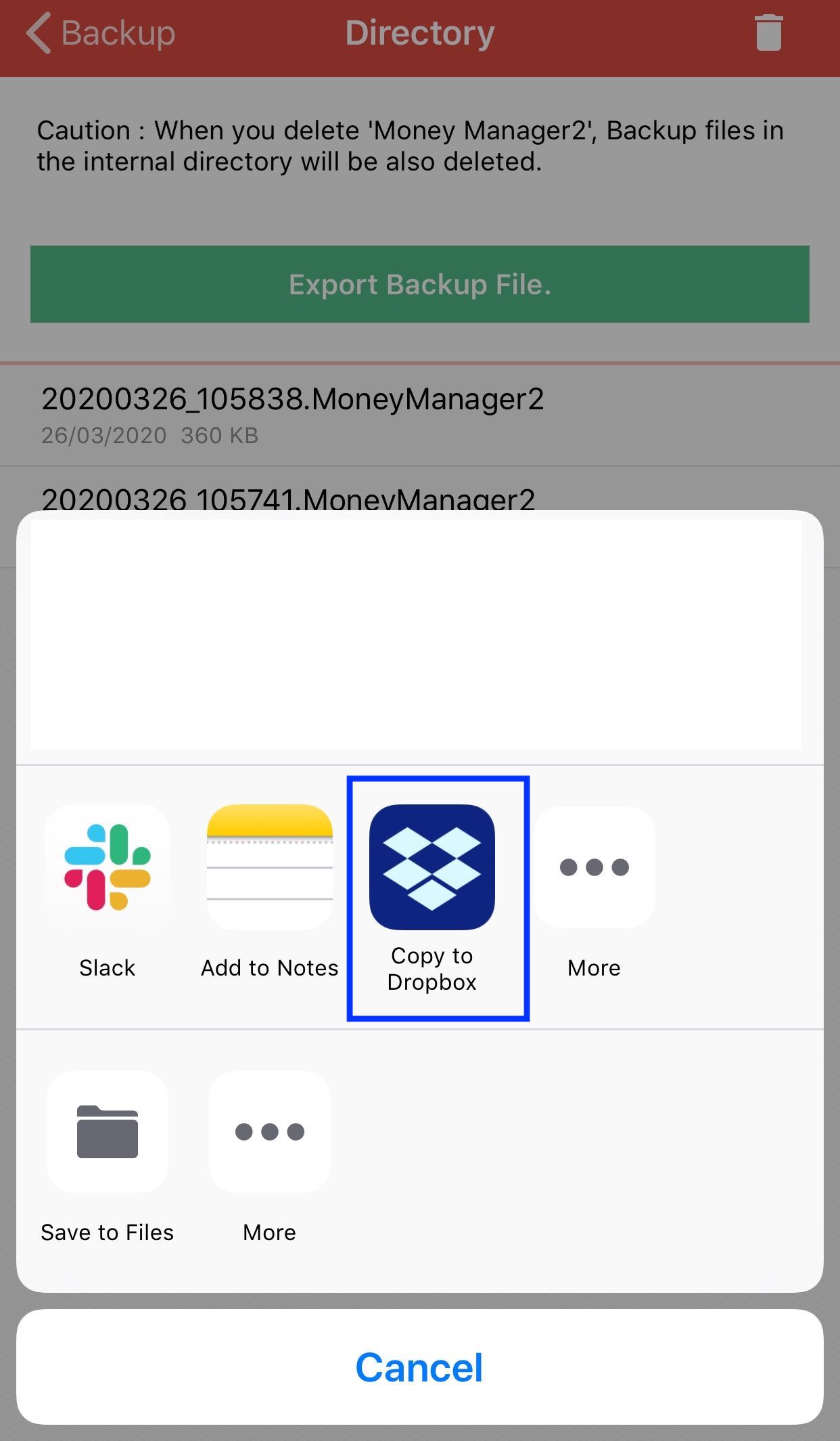 Import the backed up data back to Money Manager,
Open DropBox > Select Files > Export > Open in Money Manager
3. Send Backup Files to Email
If you want your backup files to be sent via email, please go to
Settings > Backup/Restore > Send to Email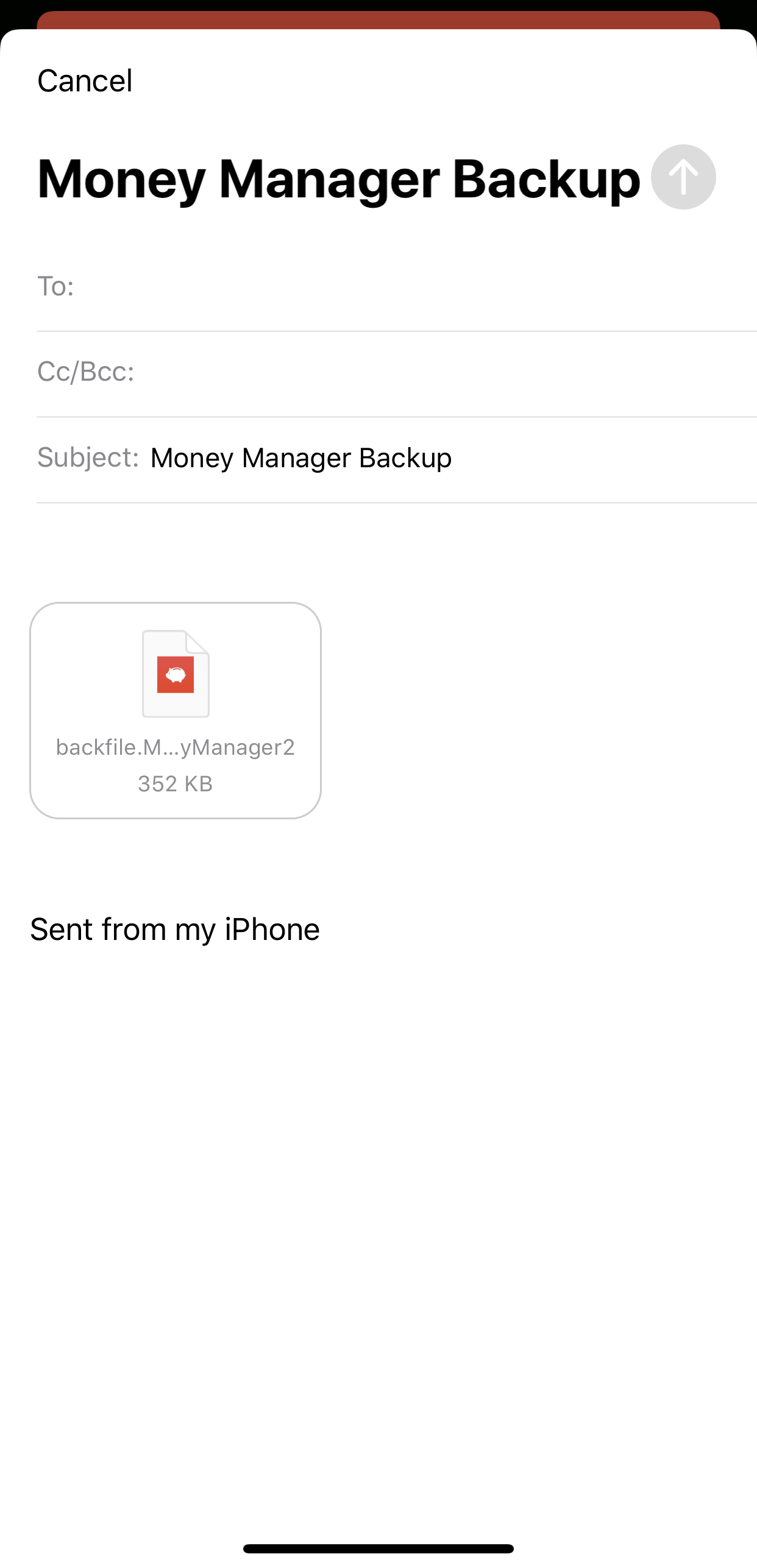 You can restore the data via
iOS Device > Mails > Select the mail > Select attached files > Open in Money Manager
4. Backup via iTunes
If you download the backup files through
iTunes > iPhone/iPad > Applications > Share Files > Money Manger > money.sqlite
You can backup your data via iTunes. In case of restoration, just overwrite the file that you have backed up to Money Manager. Please take a note that the name of the file must be remained as "money.sqlite".