You can add a sub-currency in Money Manager.
The exchange rate is based on general information and it is updated daily.
Settings > Sub Currency Settings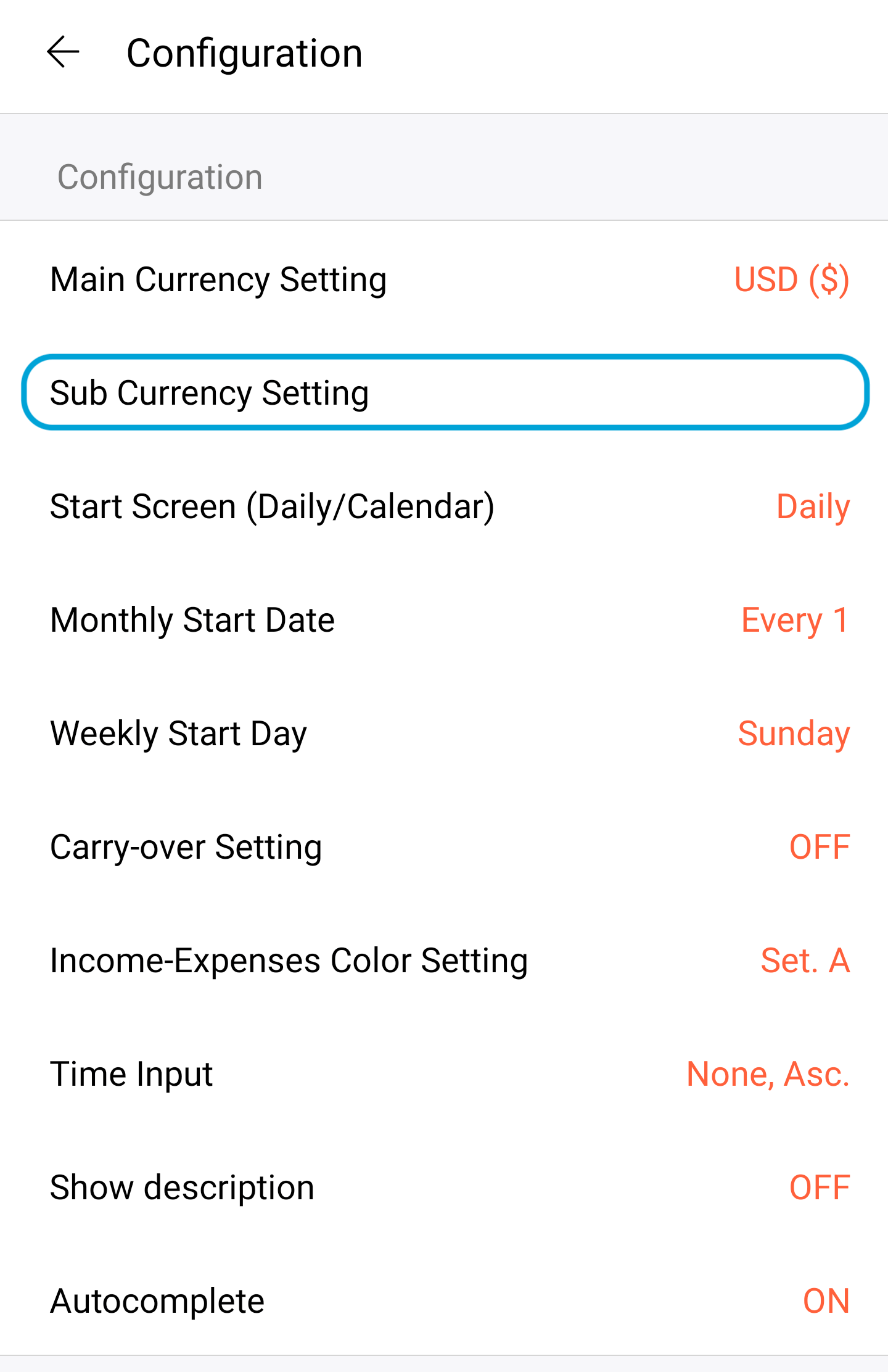 Tap the pencil button, you can change the order by dragging them or delete them.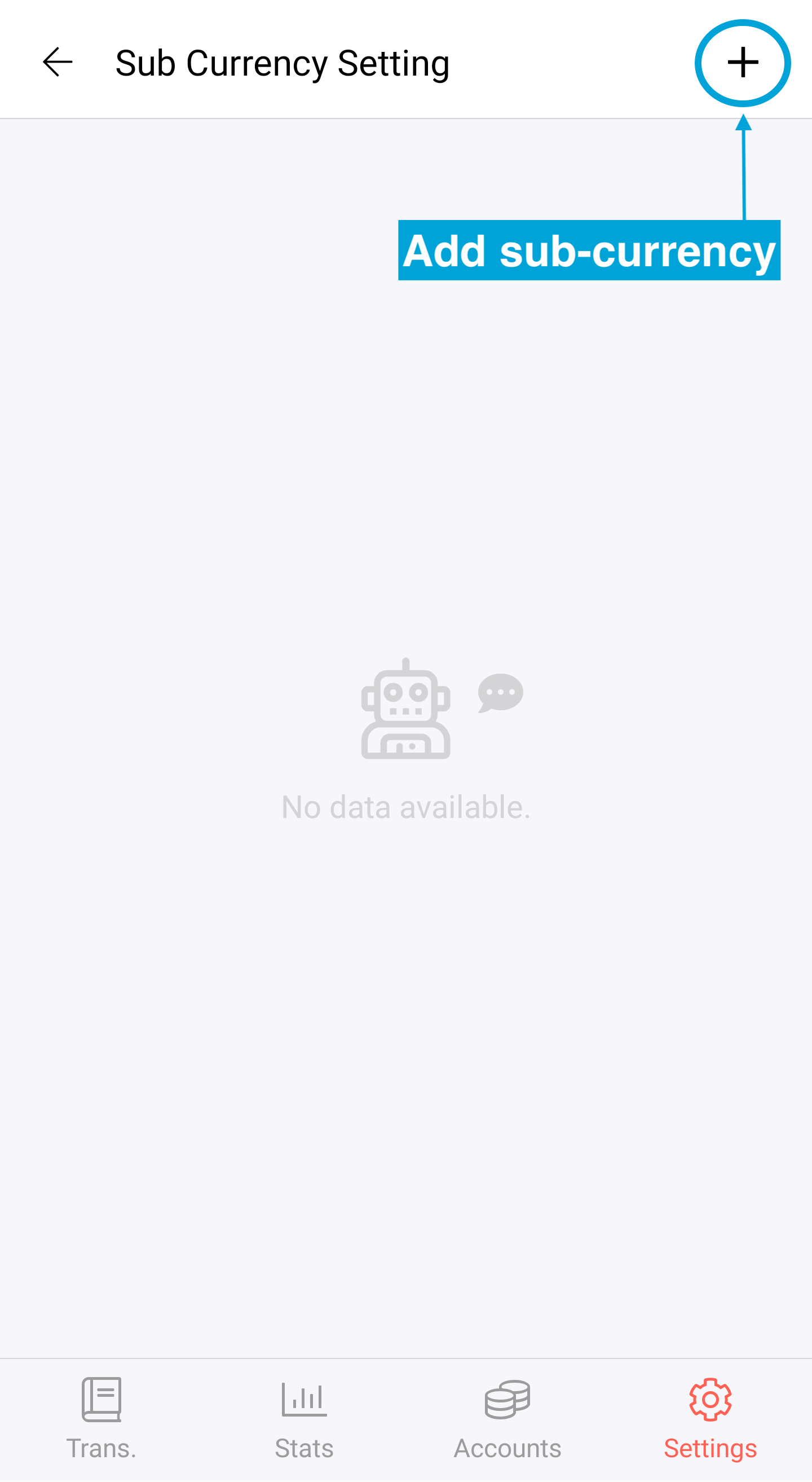 After the currencies added to the list, you can change the sort-order or delete it from the list.
Also, you can edit the exchange rate and the decimal point by the pencil button.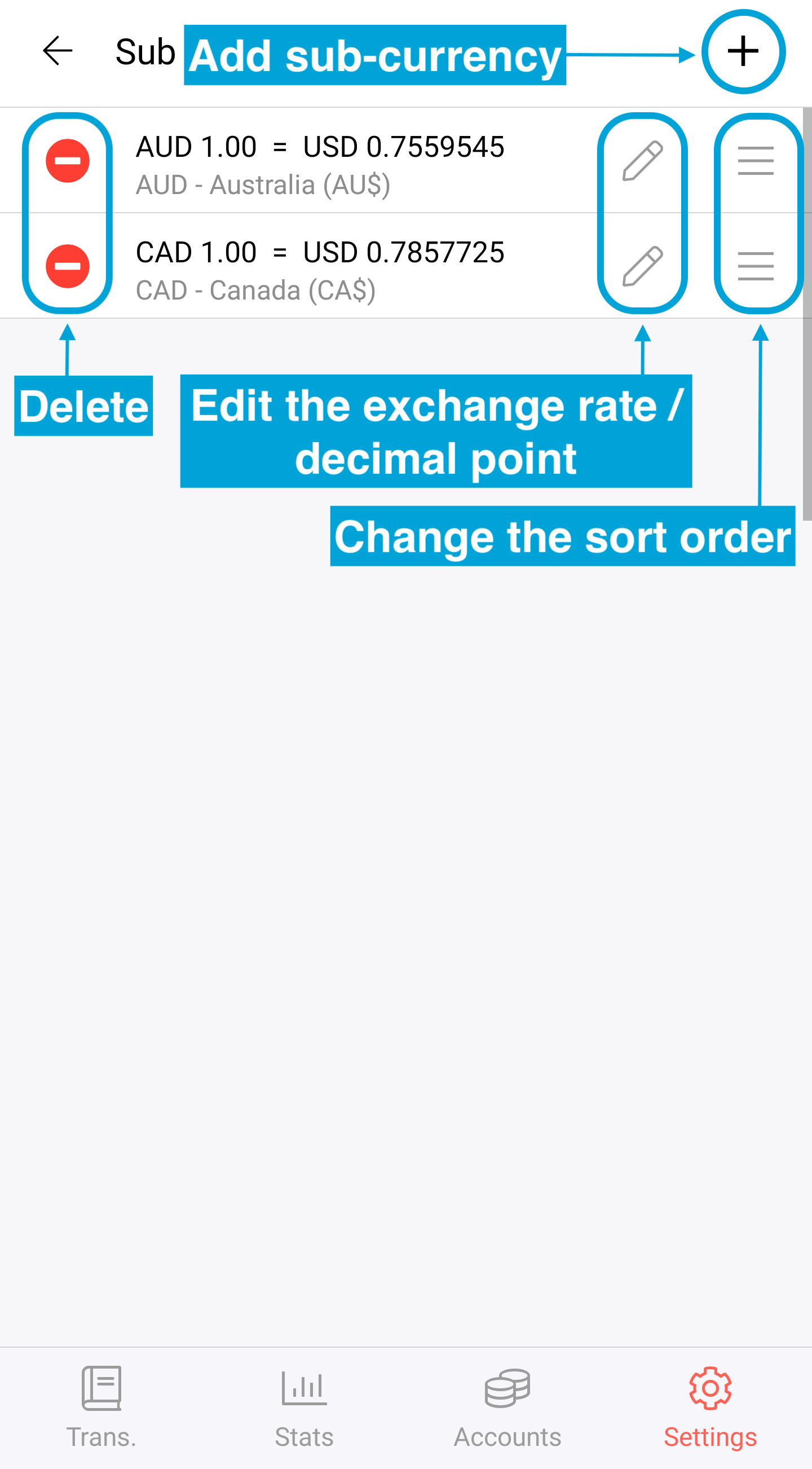 If you select each currency, you can change the exchange rate manually.
The default setting applies general exchange rate information.
On this page, you can modify
1. Exchange rate
2. Unit Position and
3. Decimal point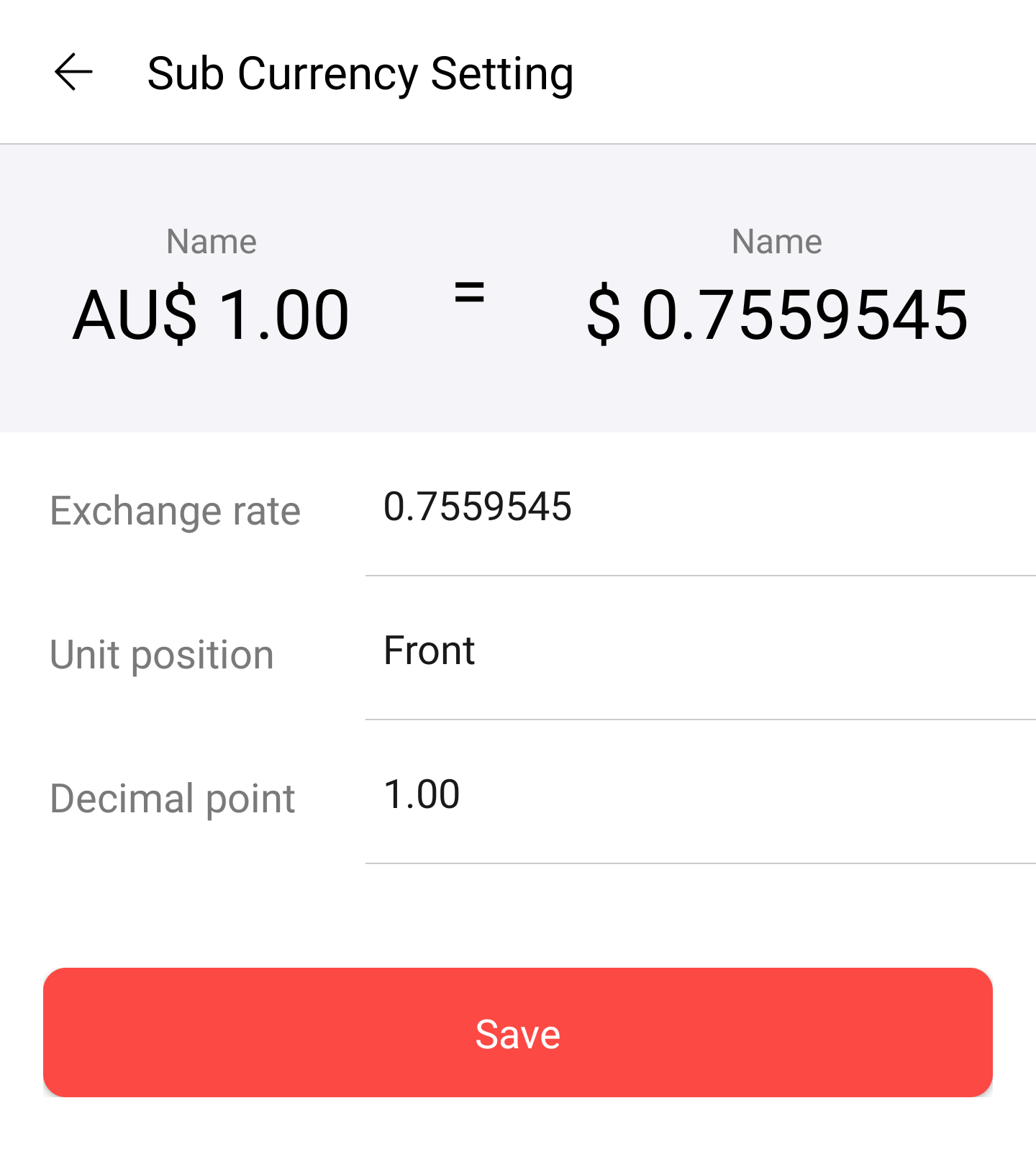 On the entry page, you can see the sub-currencies in the amount field.
The globe button is to access the sub-currency setting page, you can change the exchange rate directly.
Even if you change the rate, the records made before modifying would not be affected.