You can add sub currencies on Money Manager. Basically, Money Manager applies the general exchange rate.
Please go to Settings > Configuration > Sub Currency Settings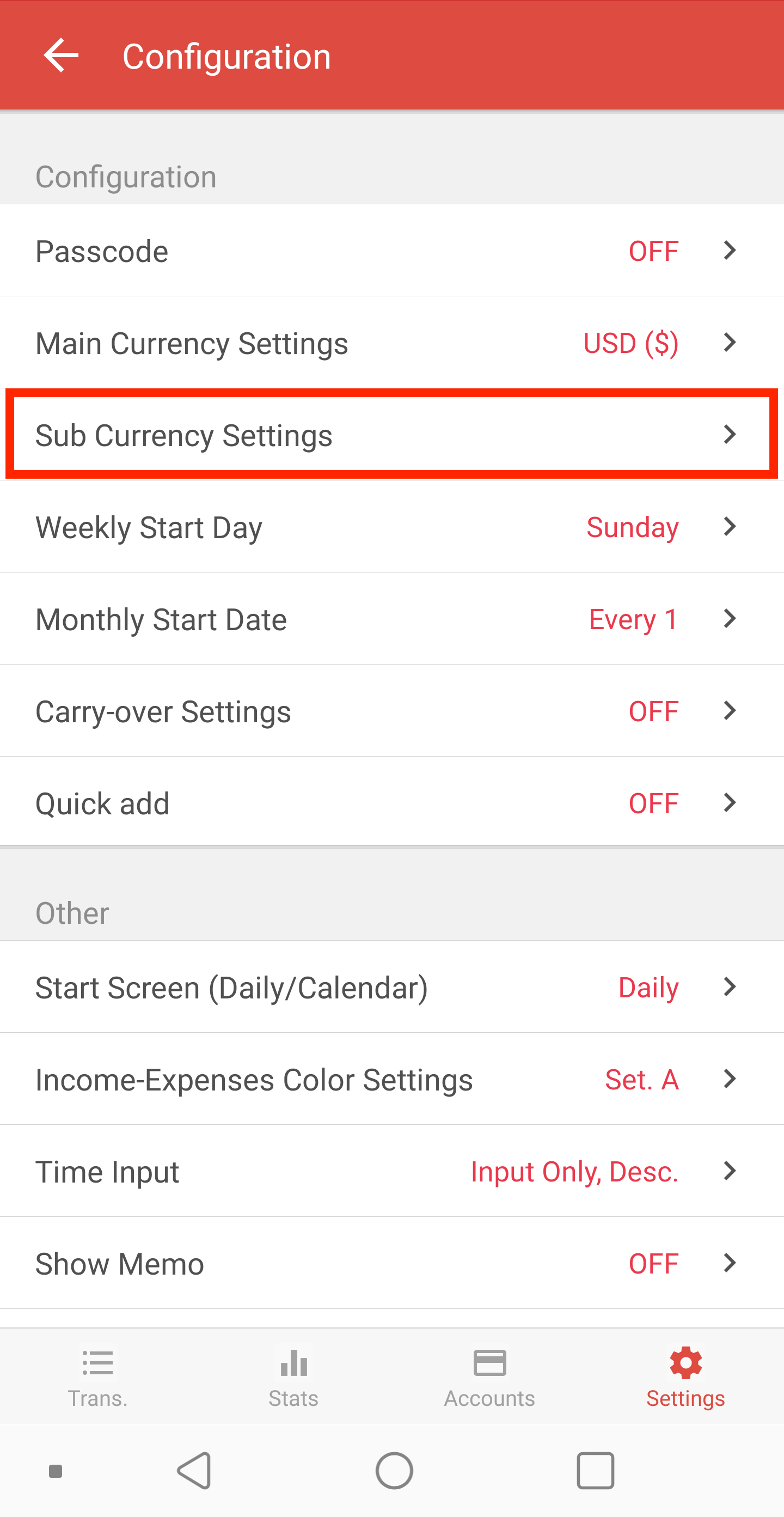 Please click the "+" button on the top-right corner to see the currency list and choose a currency.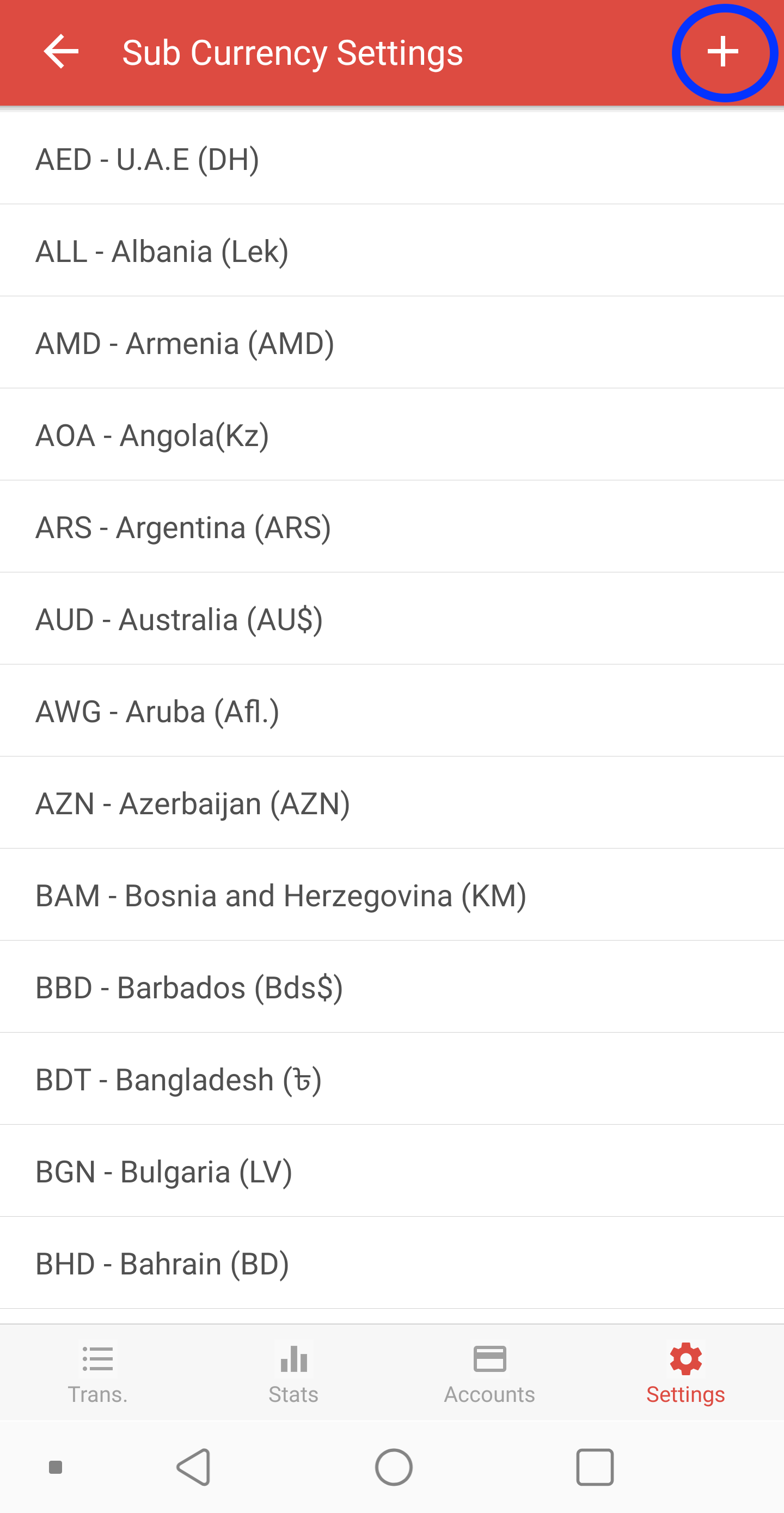 After the currencies added on the list, you can change the sort order or delete from the list.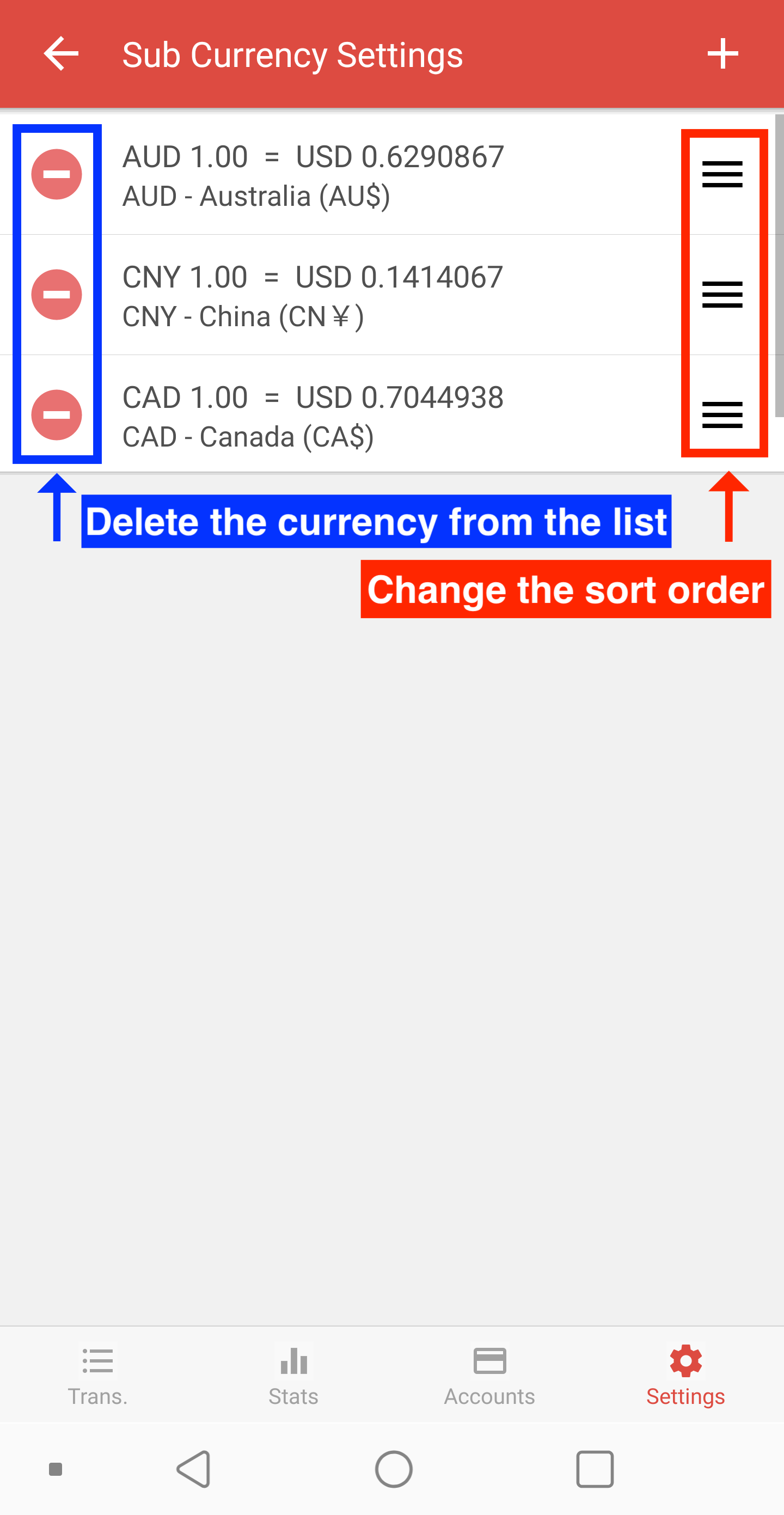 If you click each currency, you can change the exchange rate manually. The default setting applies general information.
On this page, you can modify
1. Exchange rate
2. Unit Position and
3. Decimal point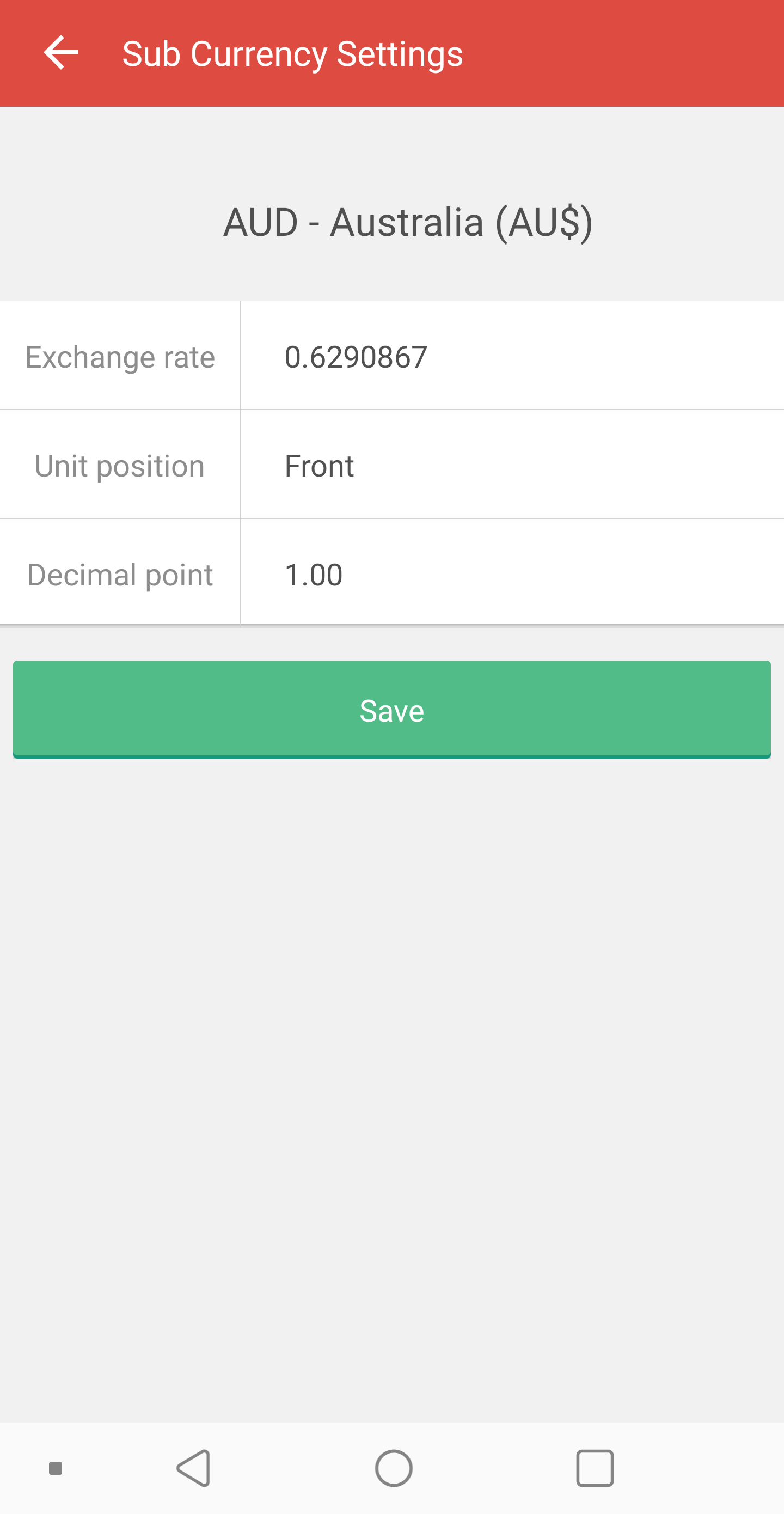 Finally, on the entry page, you will see the sub currencies added.