1. As .xls files are not backup data, there are some limitations are present upon recovering exported .xls files.
2. In case of "import" function, you can distribute your data into three categories which are "Income", "Expenses", and "Transfer-Out". In terms of transfer-expenses, please indicate sender's account details at "Transfer-Out" whereas beneficiary's account details should be indicated under "Main Category".
3. There will be several exceptions might occur due to the nature of import function via MS Excel. Firstly, if you have already recorded names of your asset, and their following categories, it is recommended to backup that information. It is also recommended that you should carry out a trial-run for this particular support prior to your actual data importation.
As the table below suggests, you can record all your data at once by following MS Excel format. You can sort your data by the following order.
Date – Account – Main Category – Subcategory – Contents – Amount -Income/Expense – Details

Please follow the below date and category name format as below.
Date : yy.mm.dd or yyyy.mm.dd : ex)11.08.09 or 2011.08.09
Category name or Asset name use the same name in app.
In order to ensure your data protection, go to Settings > Backup/Restore > Export Backup Files to Email to send the data to your personal email account.
Download the attached .xls file ( import.xlsx )
record the data with .xls file that you have just downloaded.
Click "Save As" at the "File" option in MS Excel application
Change the file type as Unicode(UTF-16)
Save.
Copy the saved file to your device under MoneyManager/import.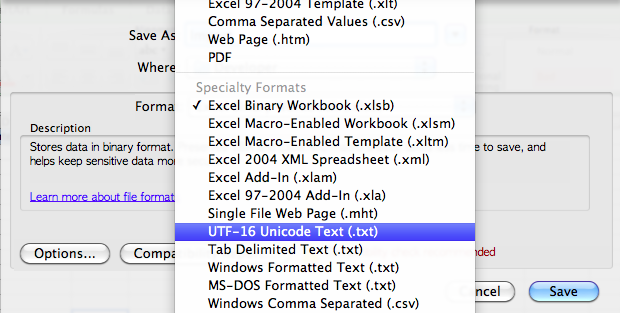 5. Please connect to your iTunes and drag your file into Money Manager documents.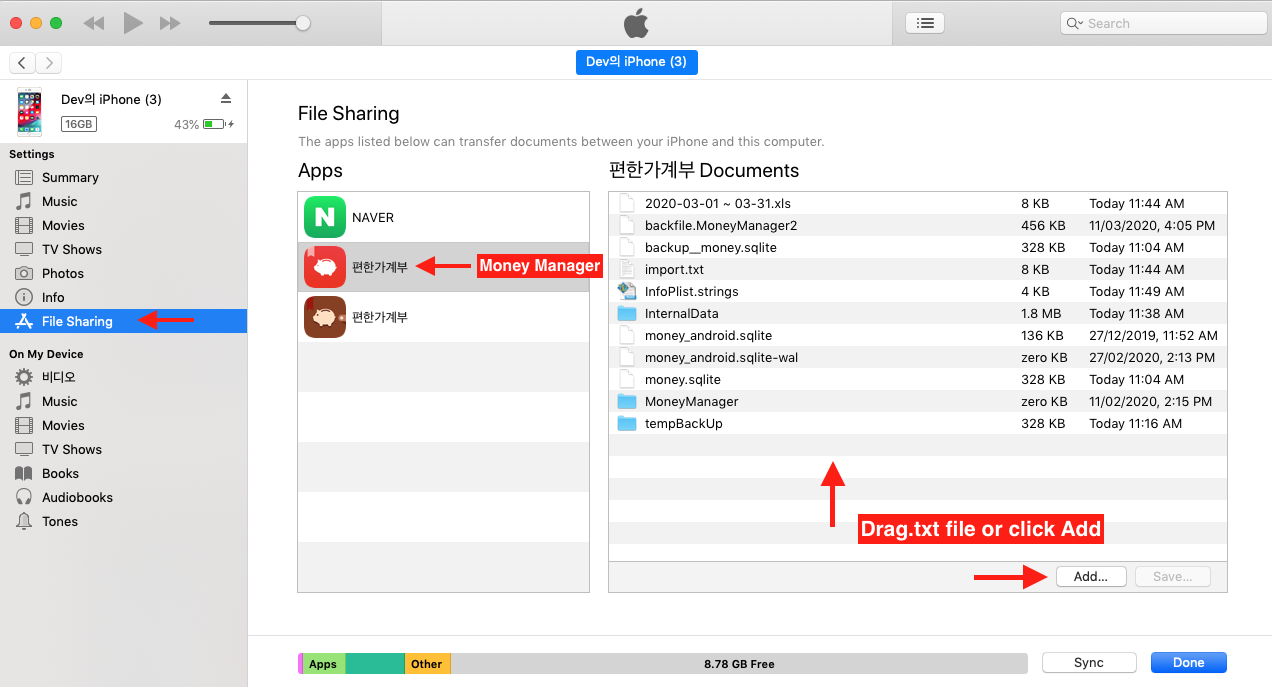 6. Run the application on your device, and go to Settings > Backup to confirm import.txt file has appeared.
7. Select the file and run it to register the data to your device.