In the 'Calendar' tab, the note button is always displayed as a default.
Please refer to the steps below on how to display the memo button on all tabs.
1) In the Calendar tab, please click the note button in the lower right corner.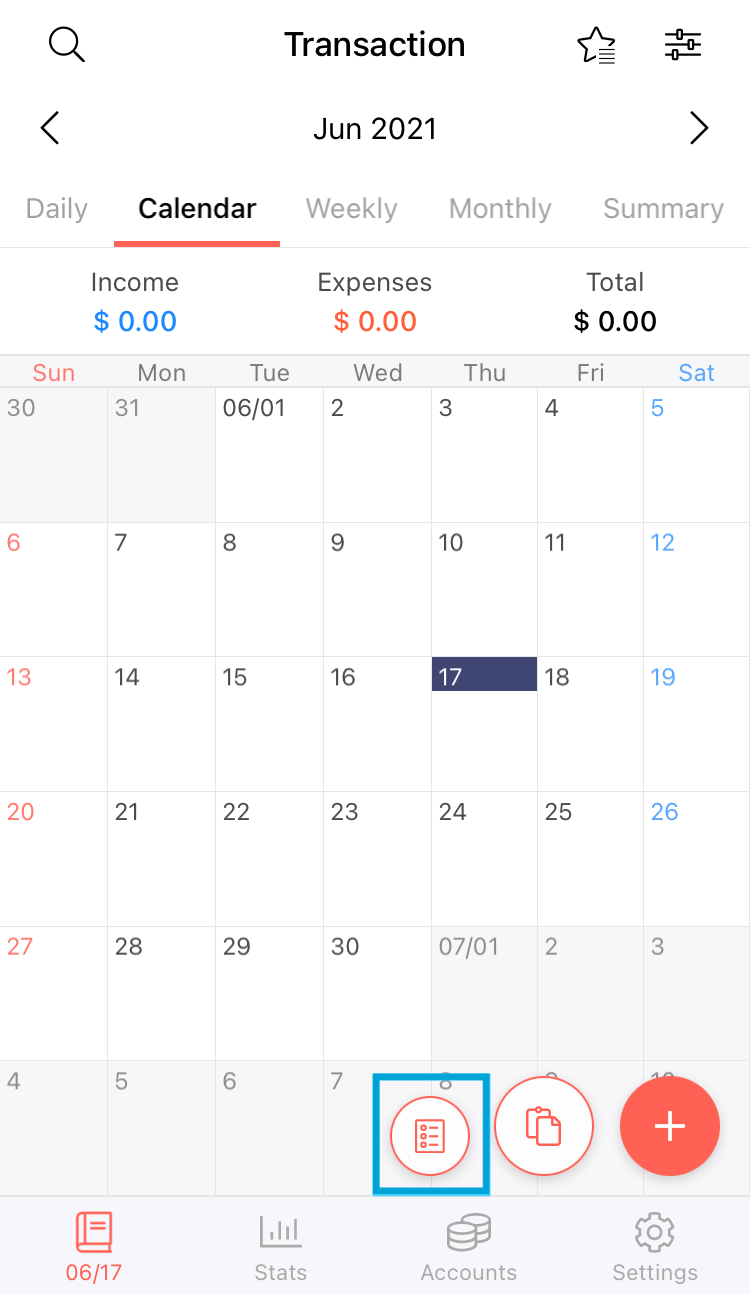 2) Click the Setting button in the upper right corner of the Note screen.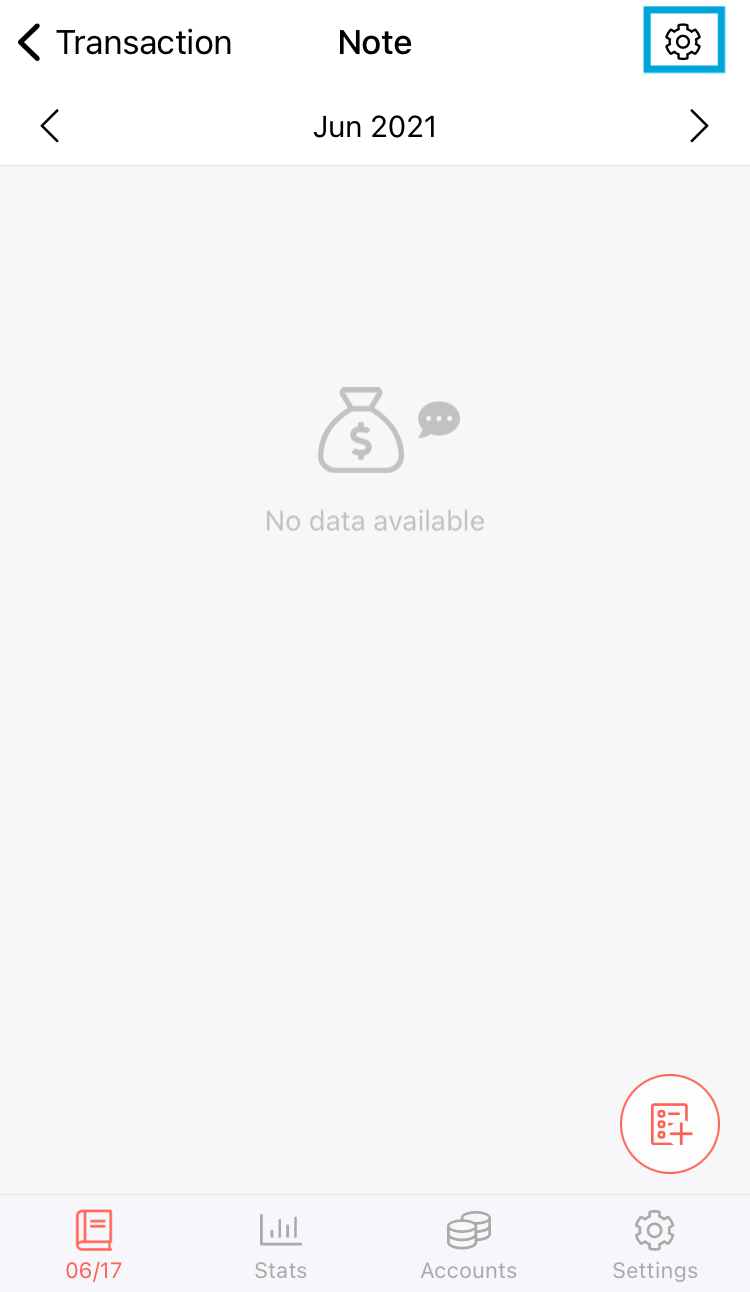 3) Turn on the "Show note button on Trans. tab."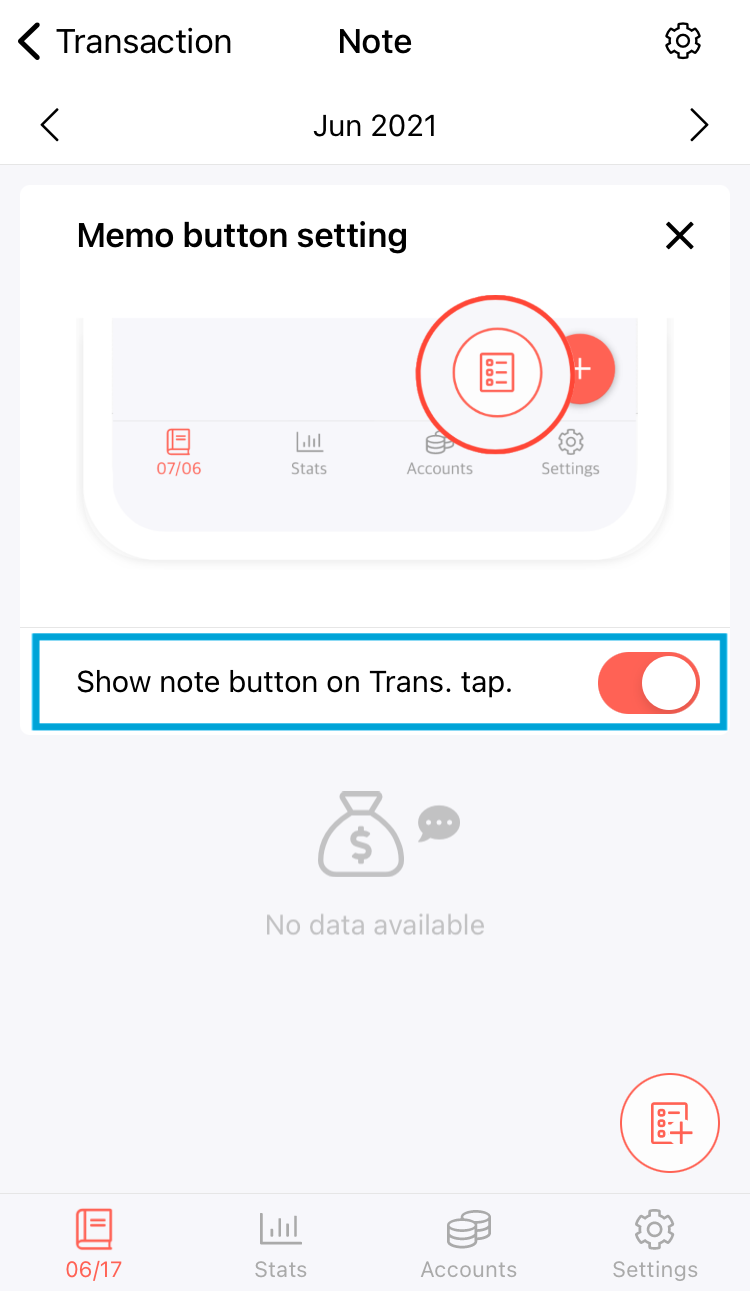 As you can see below, the note button has now been displayed on your Trans. tab.