On the "Account tab" you can register/edit/delete and rearrange an account, you can do so by following the steps below
1. Add accounts
First, go to "Accounts" tab at the bottom of the screen. From there, you can see the total value of your assets and liabilities which is located on the upper part of the page. By tapping listed accounts, you can view your transaction history to/from that account.
You can add accounts by clicking the "+" button on the top-right corner.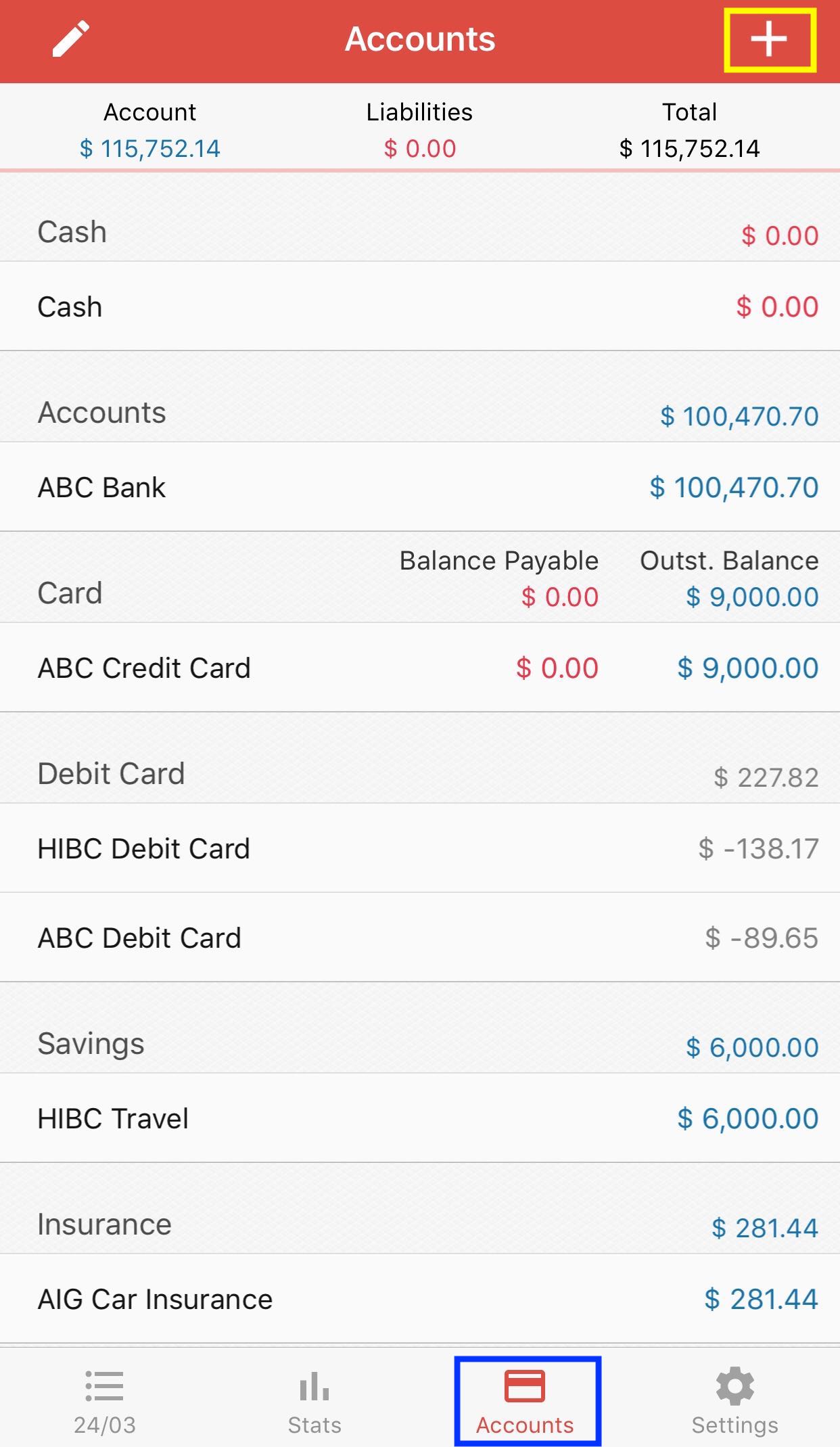 Then you will see the like the below page where you can choose the group. For example, you want to add "Loan"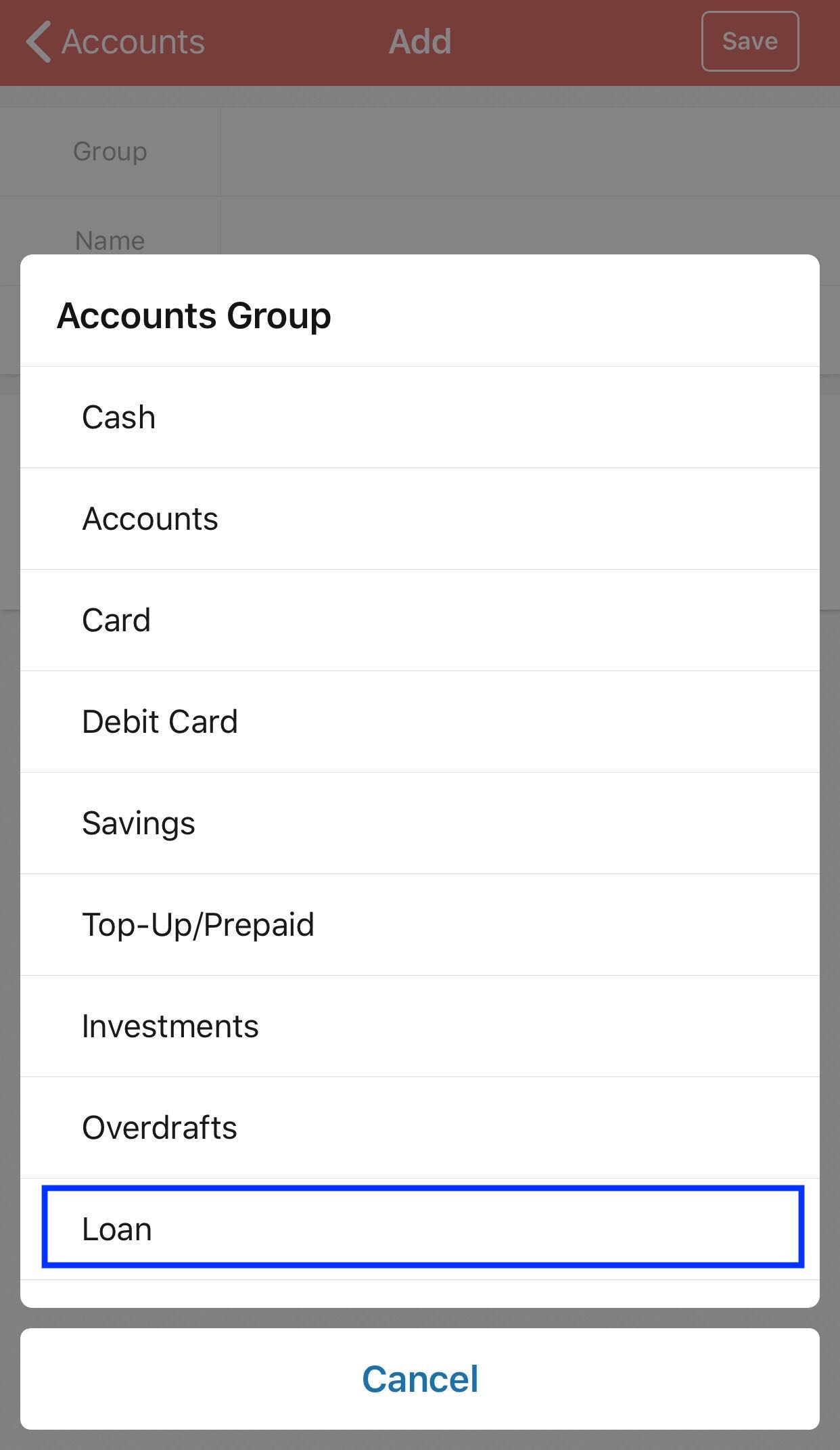 Insert details of the account, such as name or amount, and then "Save"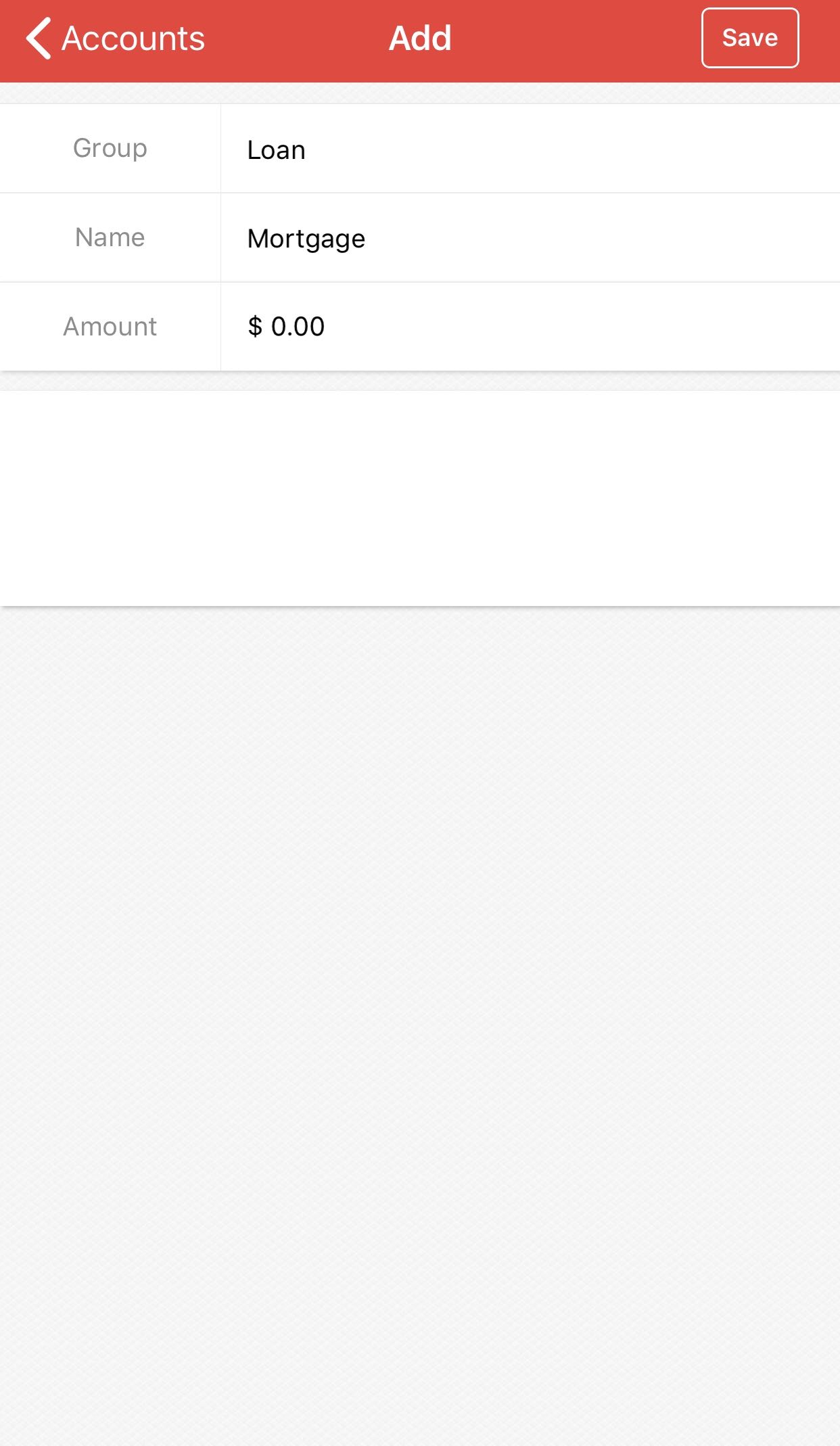 You will see the new account; Loan-Mortgage has been added on the "Accounts tab".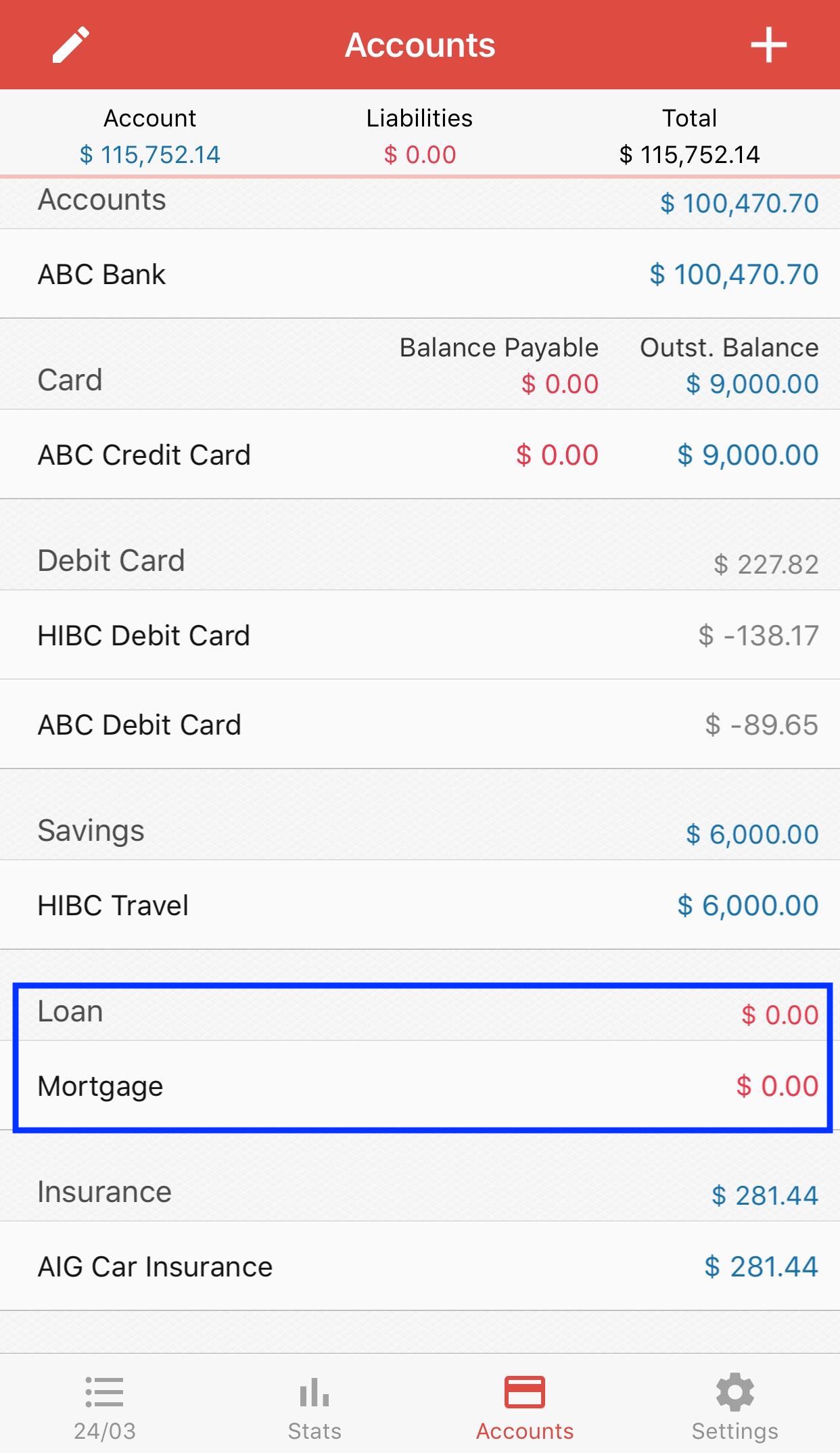 2. Edit/Delete/Rearrange accounts
You can Edit/Delete/Rearrange Accounts by tapping the button on the top left-hand corner of the page.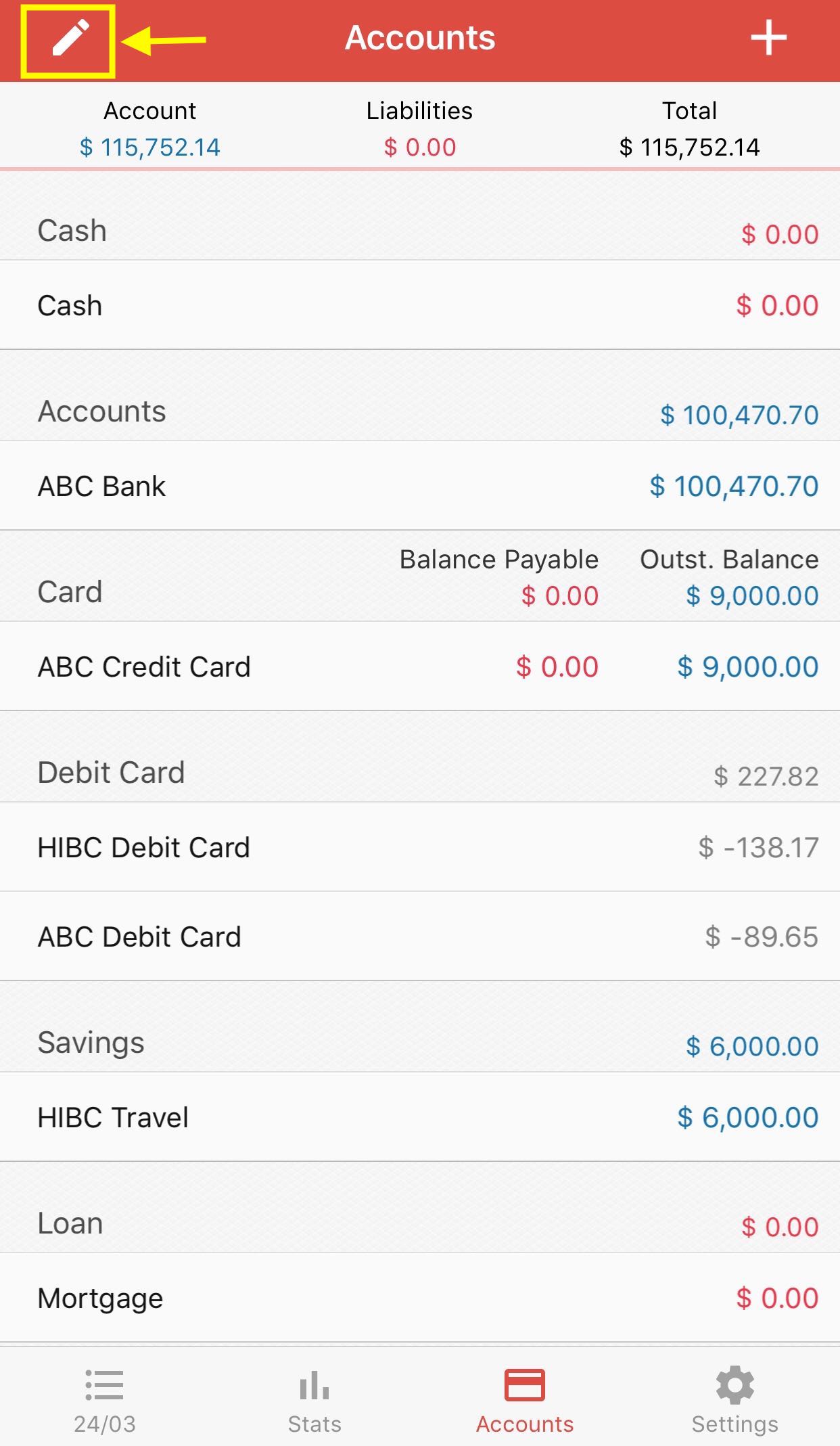 By tapping the red circle, account will be deleted, tapping the account name itself will let you to amend the account details and drag up or down the account using three horizontal bars on the far right side will rearrange the order between your accounts.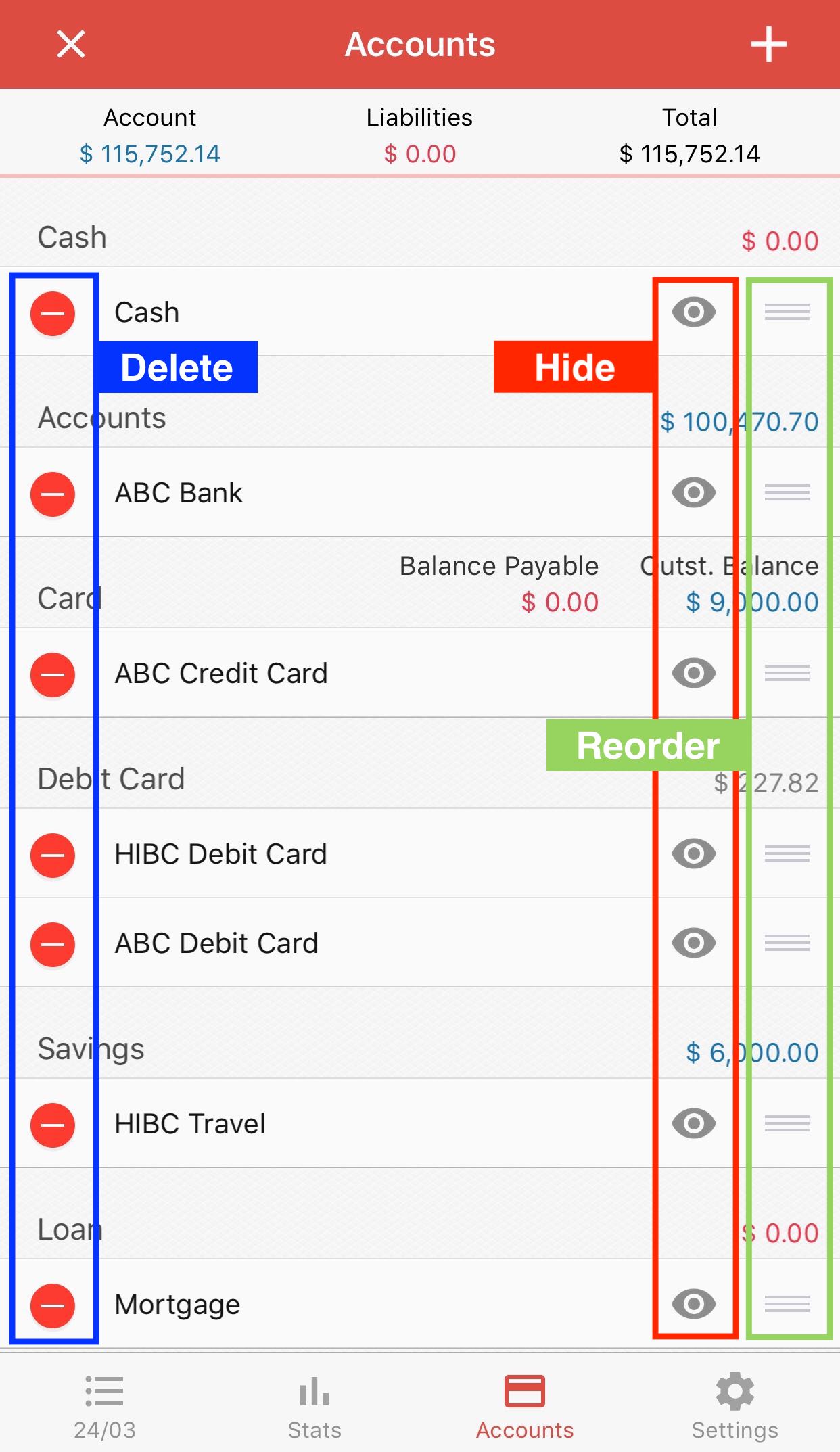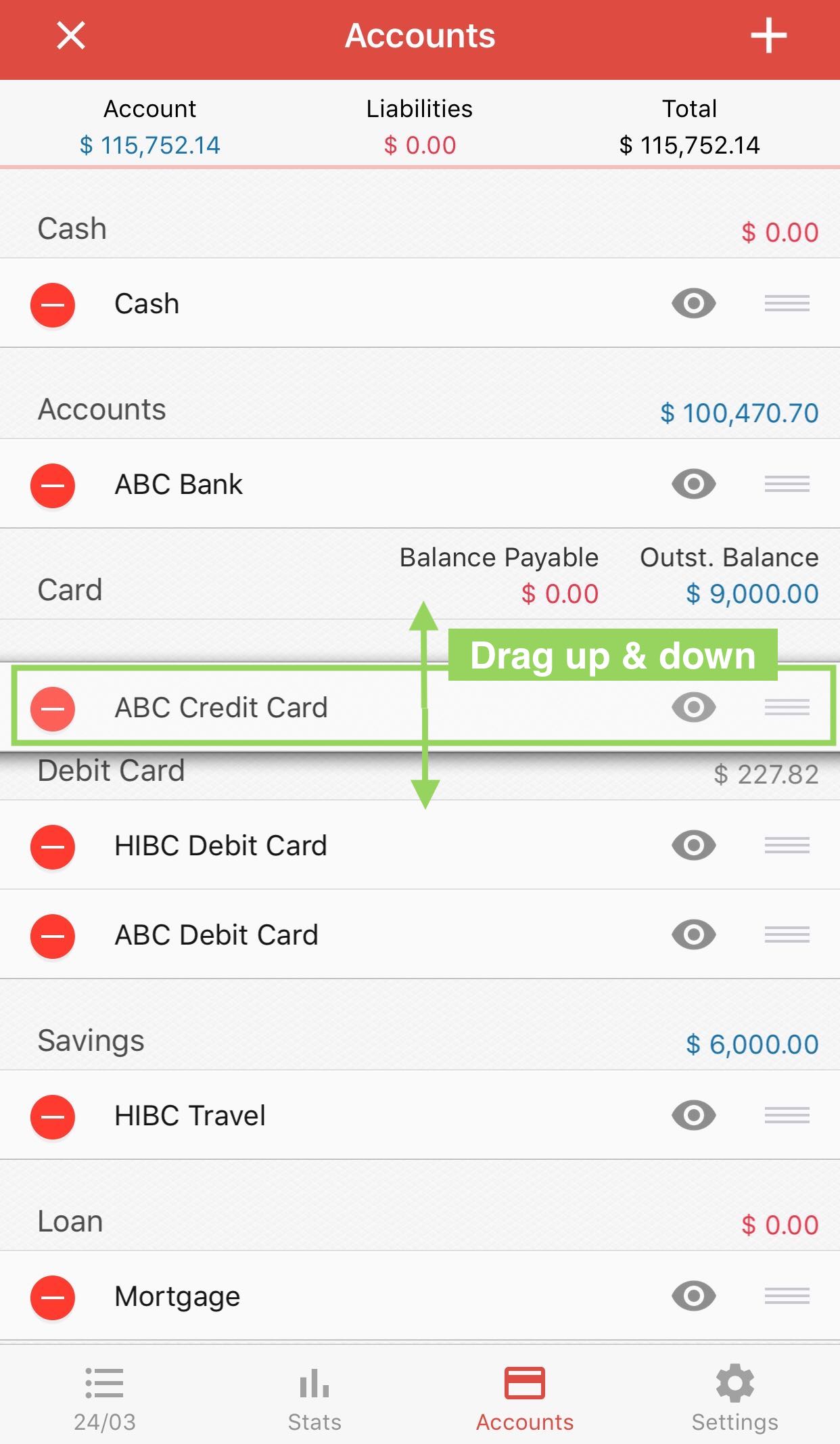 On the account detailed page, you can find the pencil icon that is top of the right corner.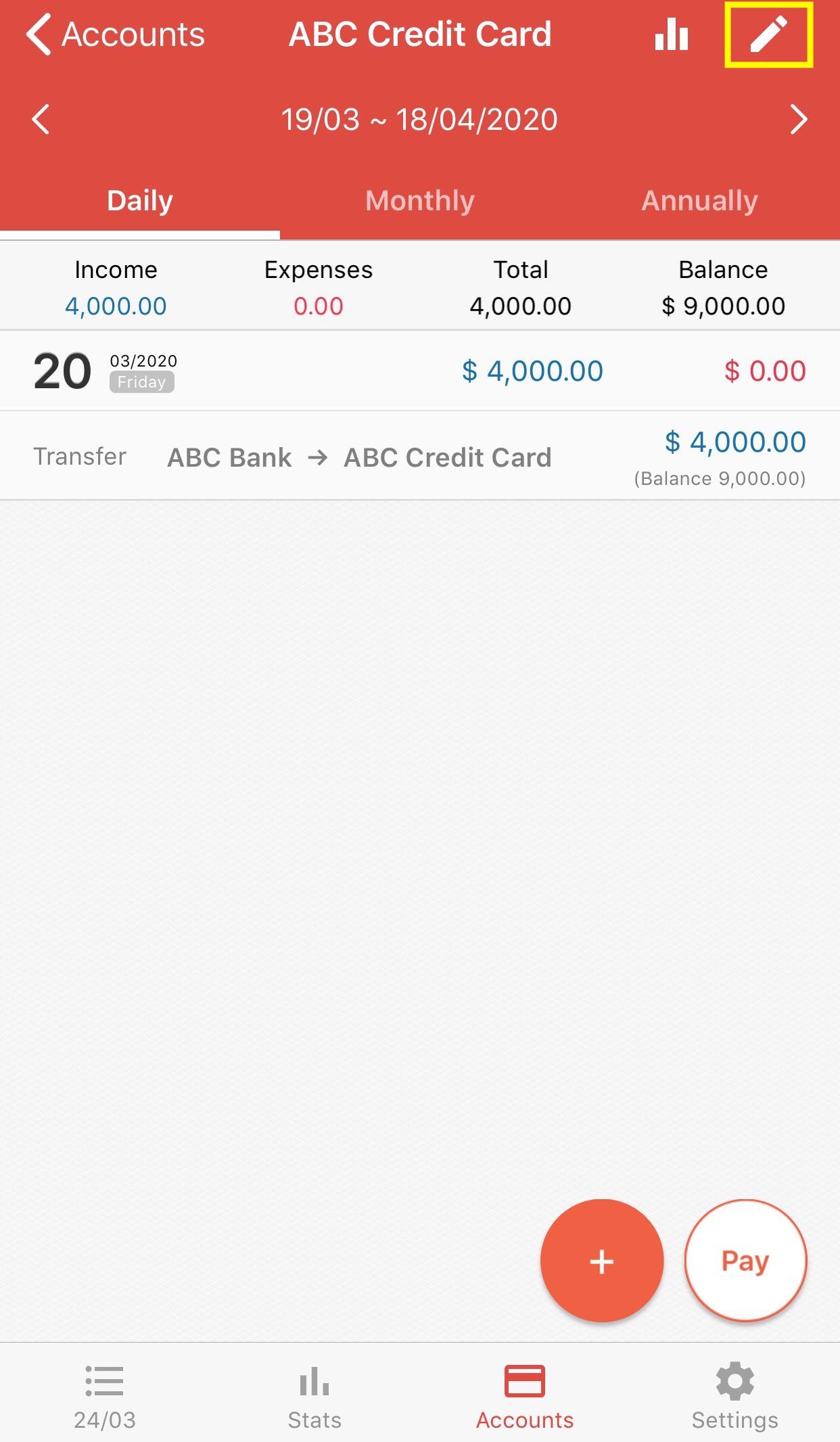 Click the garbage bin icon if you needed to delete the account.