If you enable the "Transfer as Expense" setting for a specific account, the amount specified in that "transfer" payment will be applied to the total balance.
These payments can be seen on "Date", "Category", "Budget", and "Contents" pages.
In order to enable this function per account, simply tap the account you want, then check symbol will appear.
This means Transfer-Expenses function is enabled on that particular accounts, such as Savings, Insurance, investments, and loans.
Please go to Settings > Account Settings > Transfer - Expense Setting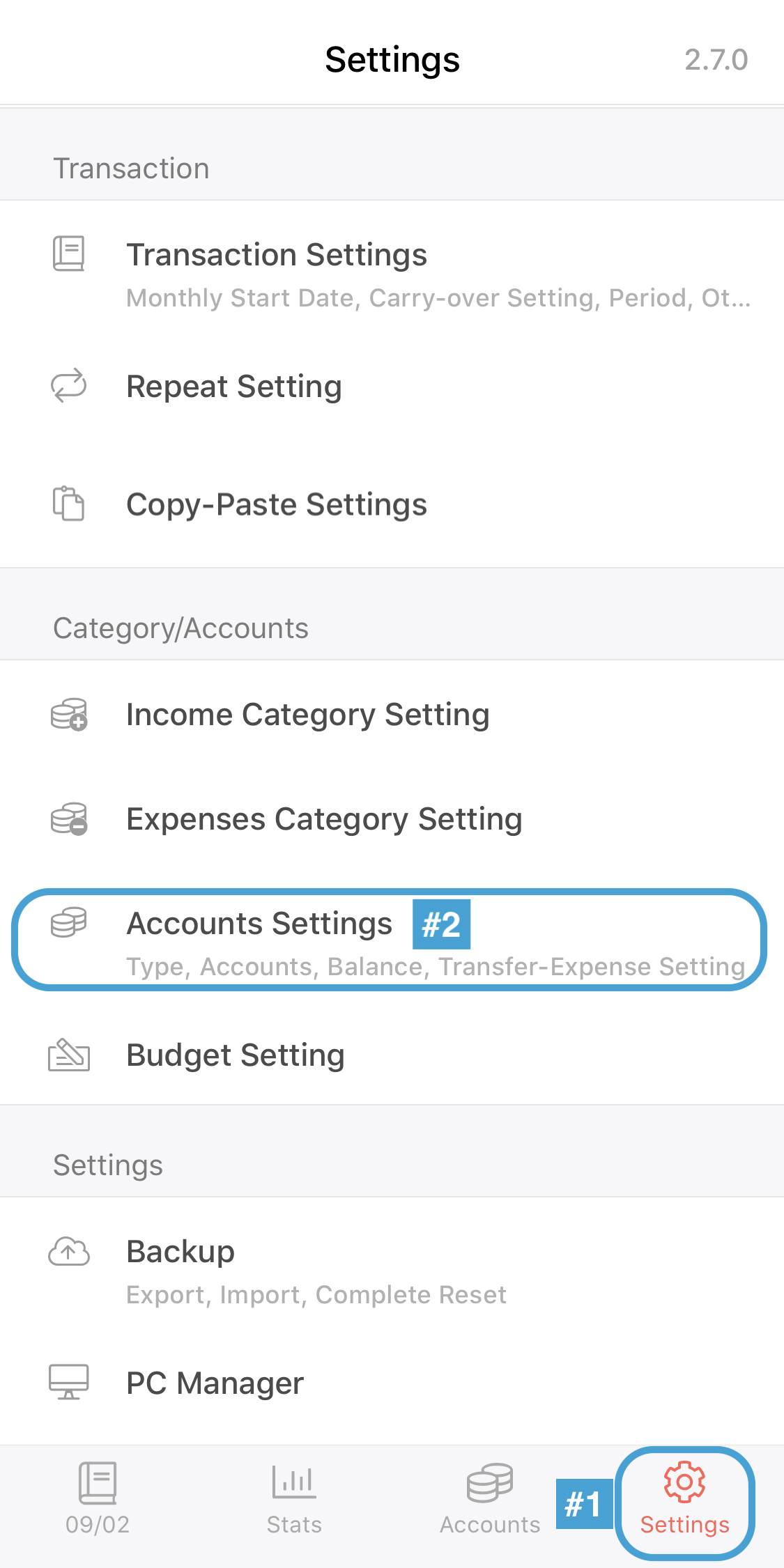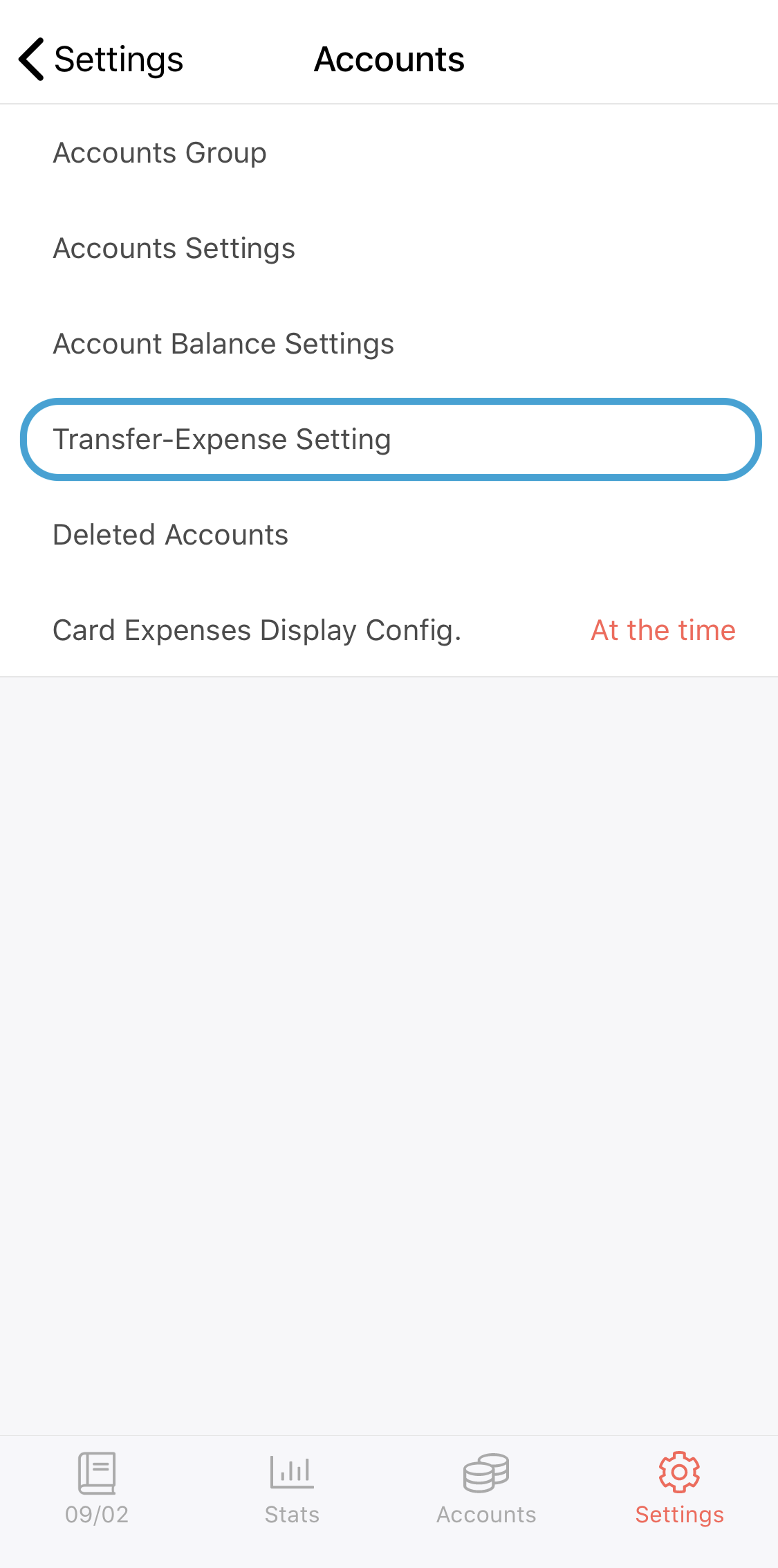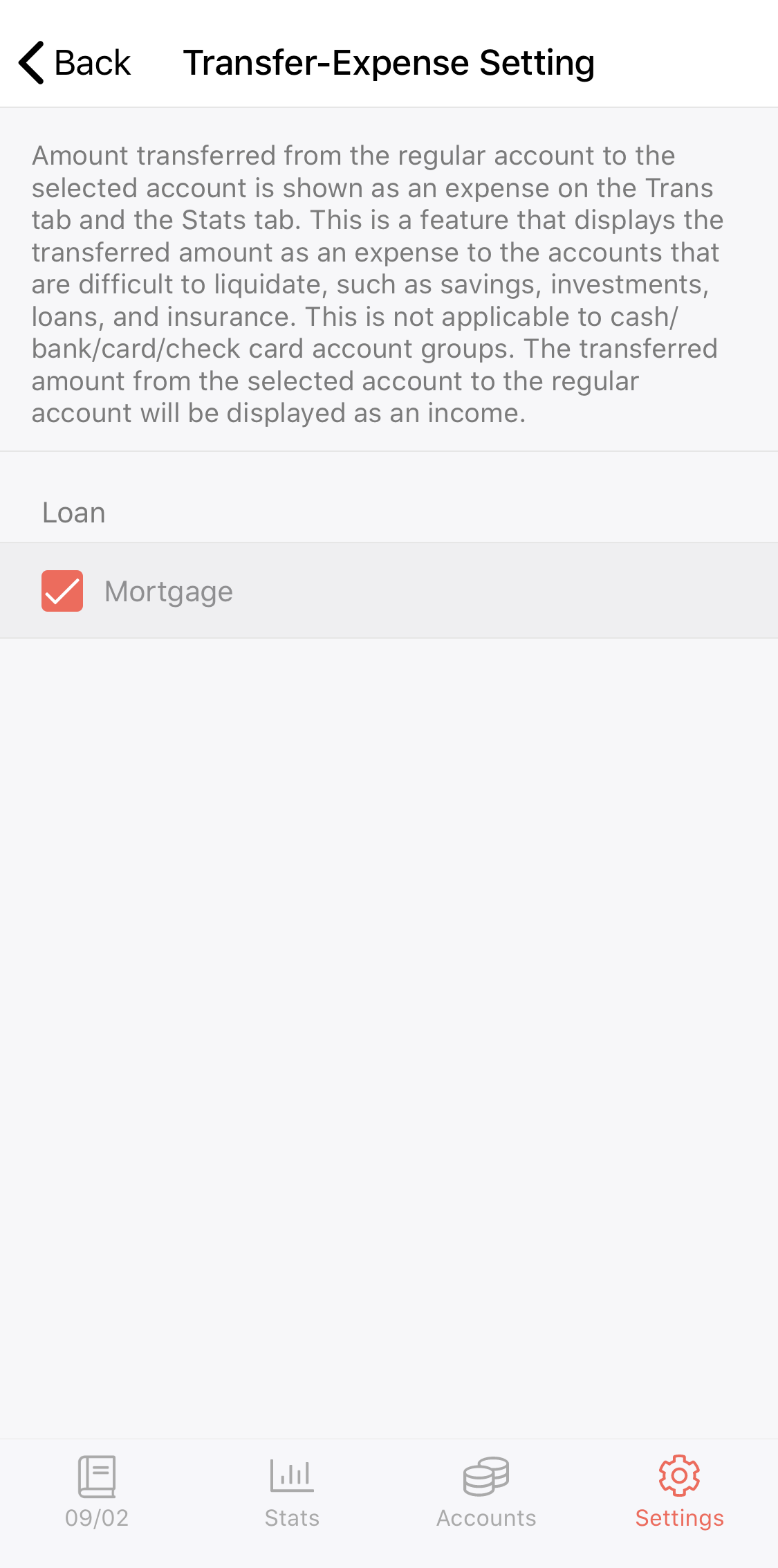 * Kindly note that this feature is not applicable to Cash/Bank/Card/Check card account groups.