Users can re-order their accounts on the account list either on
1. More > Accounts Settings > Accounts Settings or
2. Accounts tab > pencil button on the top right corner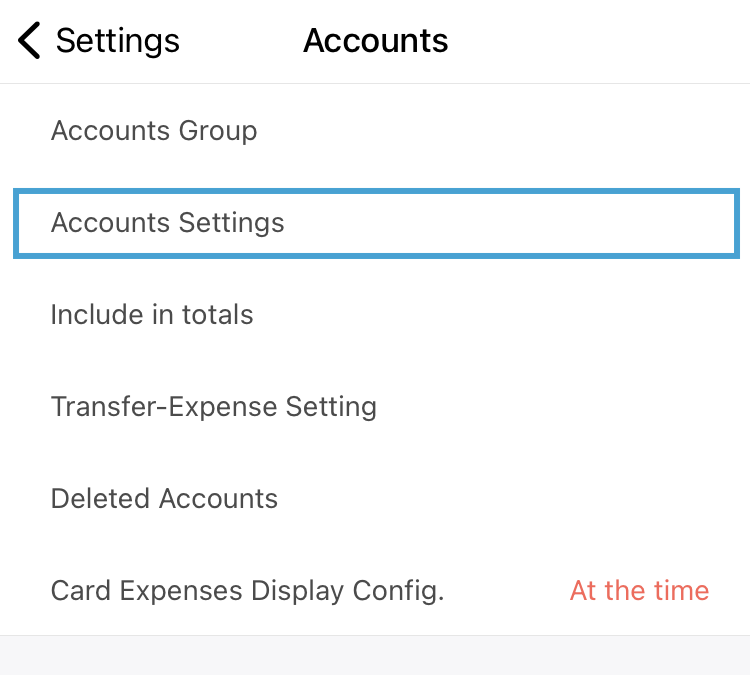 For example, if you wish to move the 'AA Card' account into the Accounts group,
1) tap the pencil on the top right corner.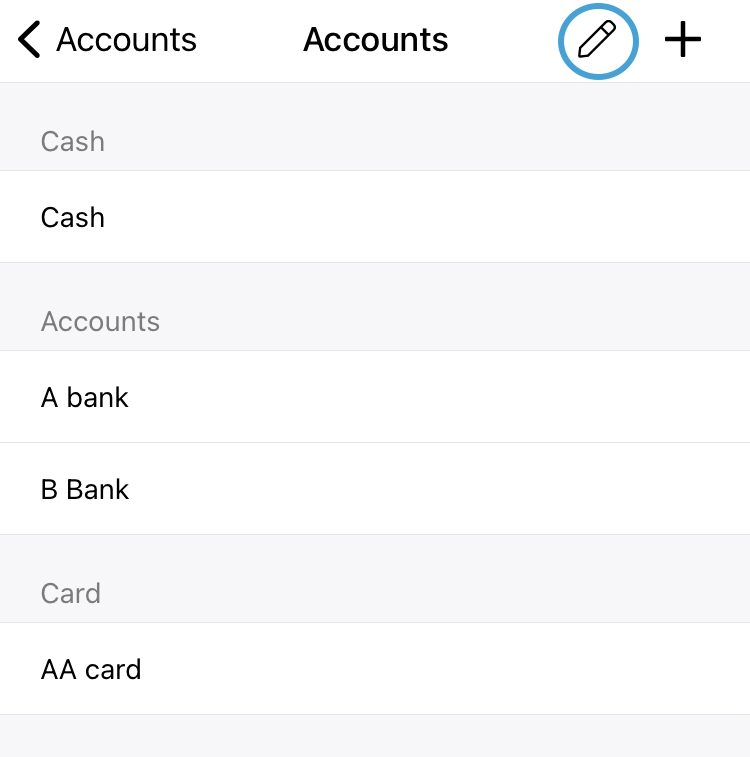 2) drag and drop the '≡' and replace the order.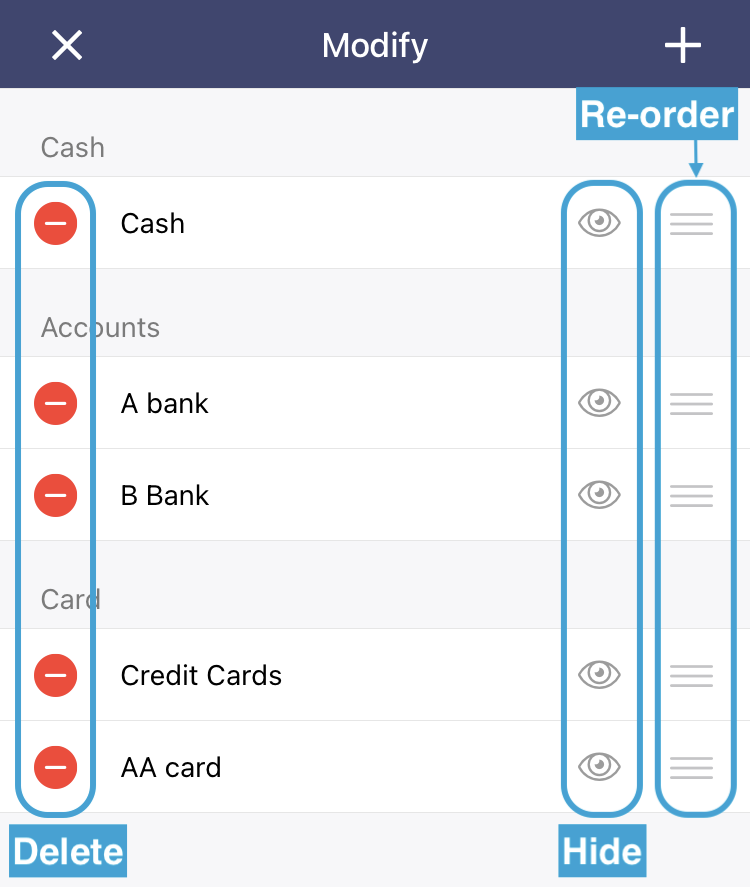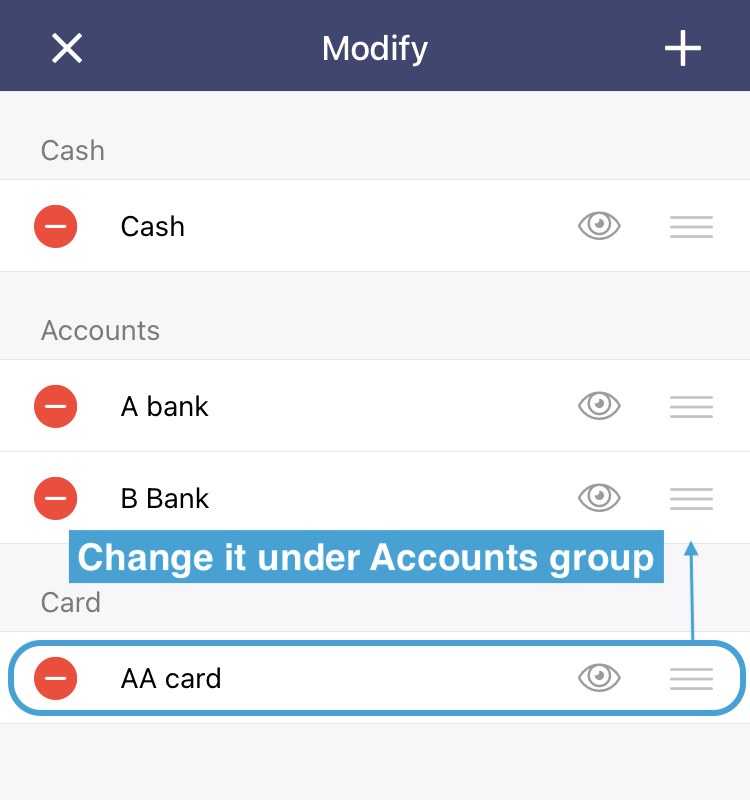 ※ NOTE ※
If you move an account out of the group from its original group,
Money Manager automatically hides the group from the list.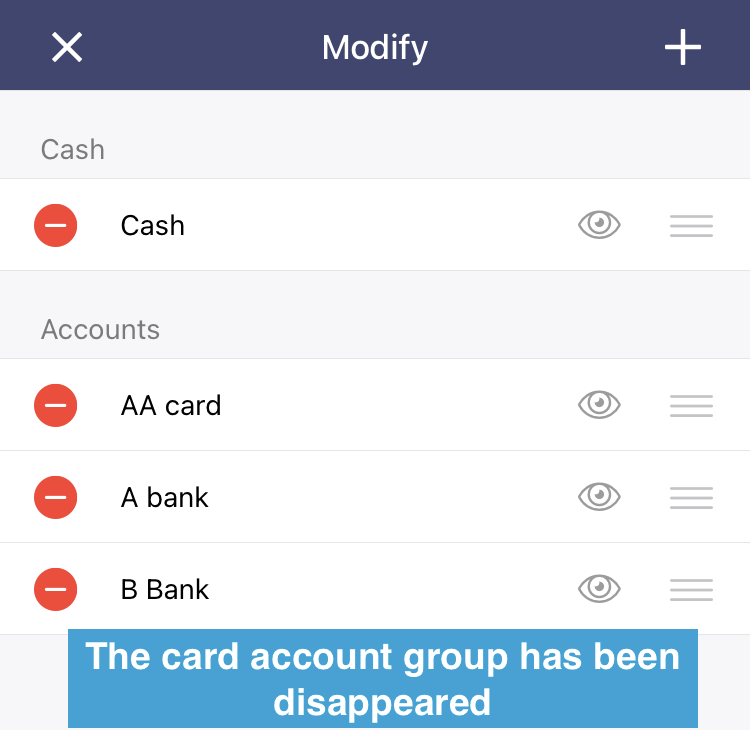 Tap the account that you have just changed and edit the name of the group manually to make the Money Manager show the hidden group again on the list.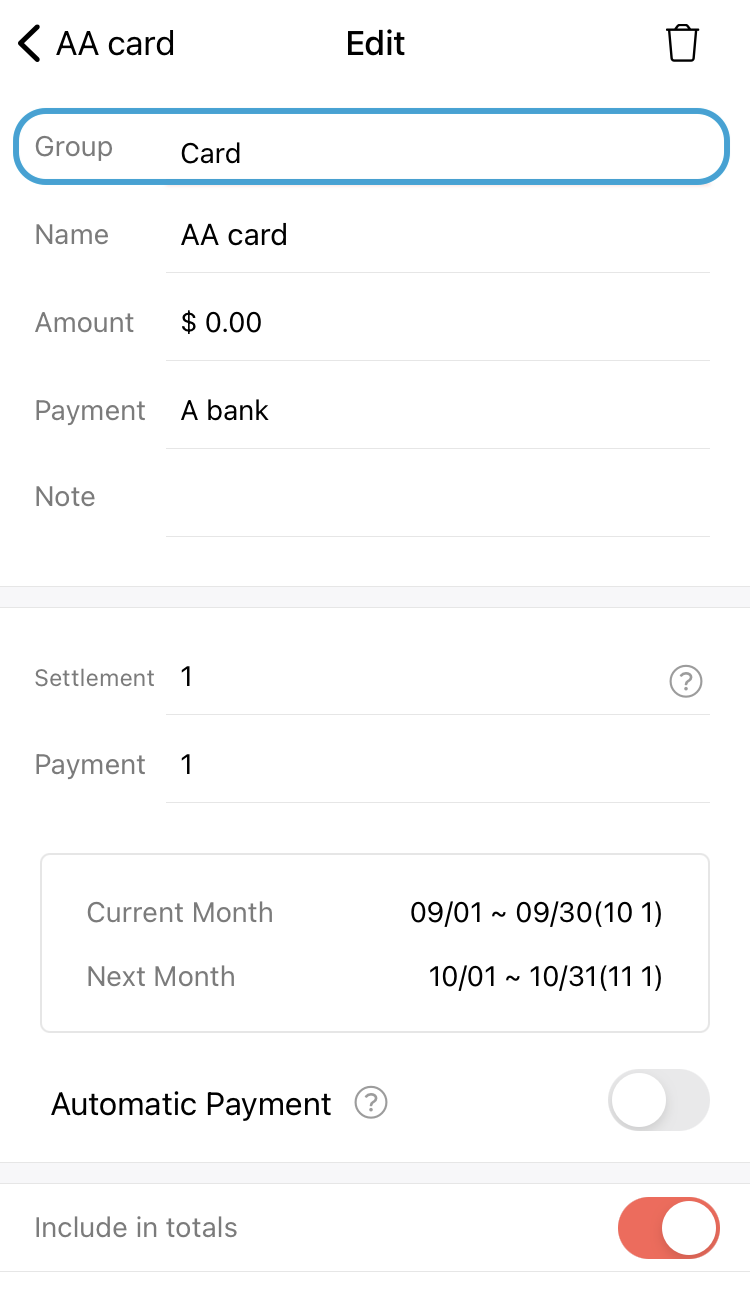 Then you will be able to check the card group again in the Accounts group.