When you are registering your loans and overdrafts, please note the following instructions.
"-" indicates "liability".
If "-" is not present, it will be registered as an "asset".
To include loans in your list of accounts, go to
Accounts tab > Tap "Pencil" button > Tap "+" button > Select "Loan" > Key in the amount and details then save it.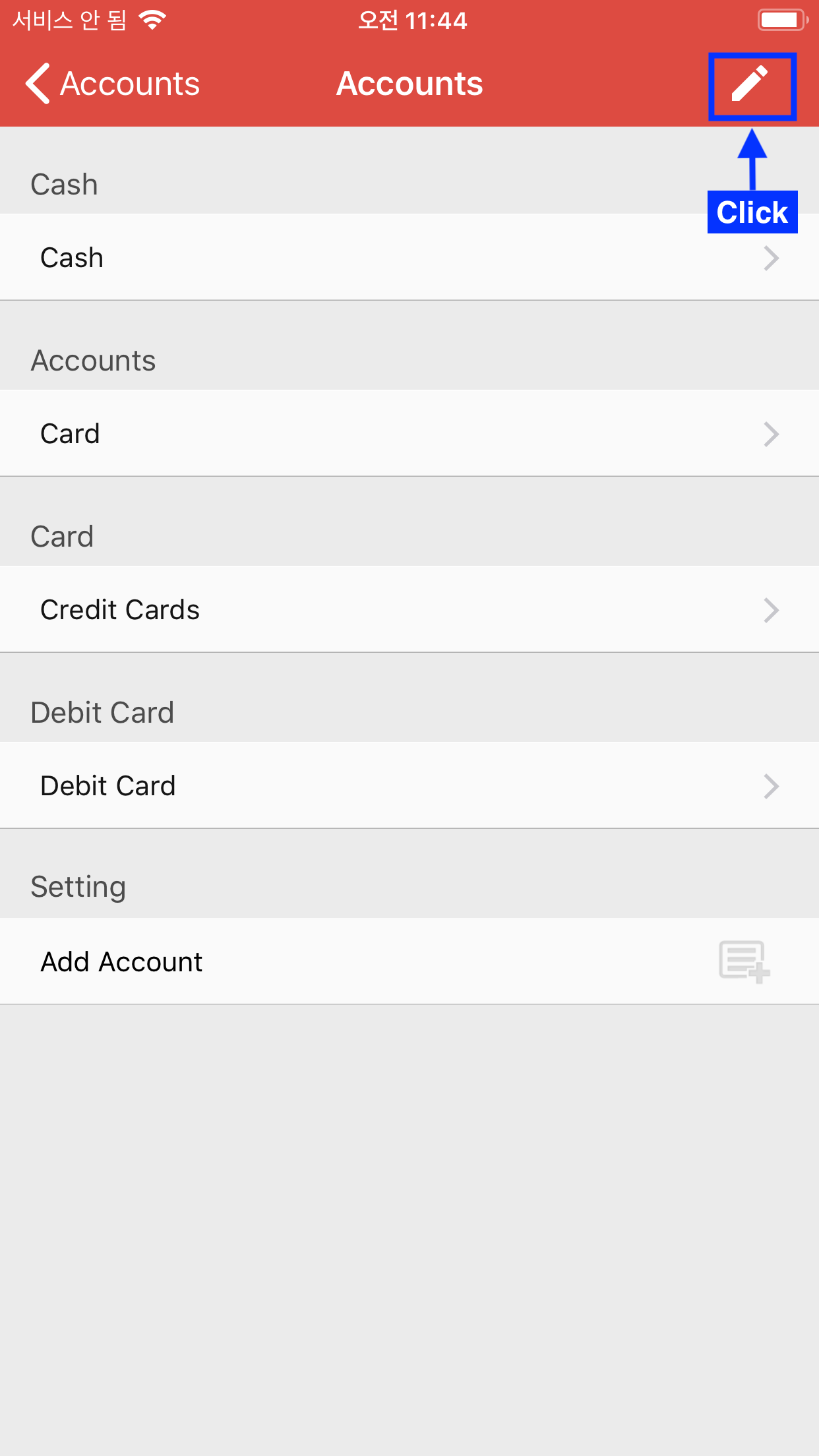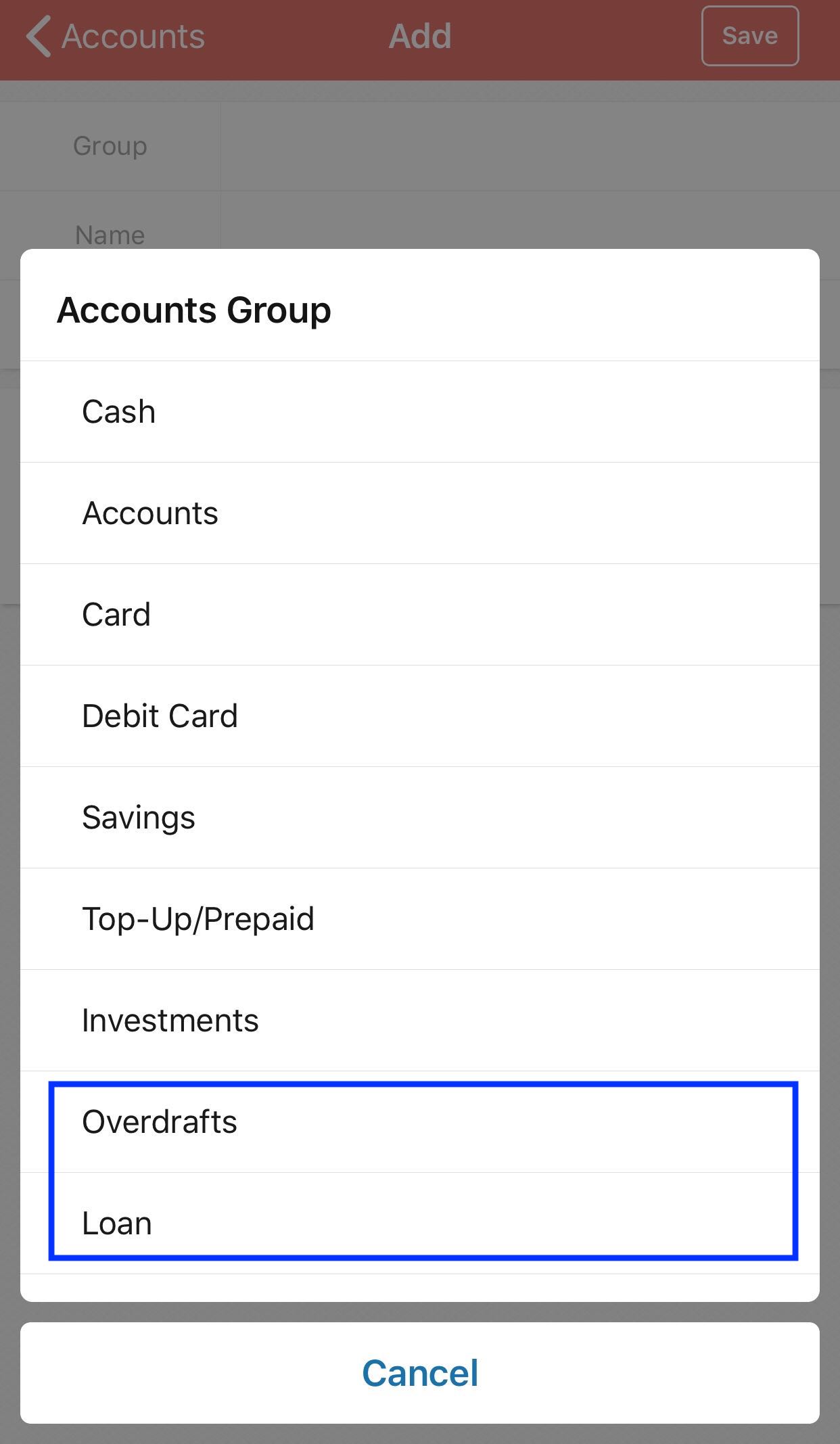 Don't forget to add "-" when adding the amount.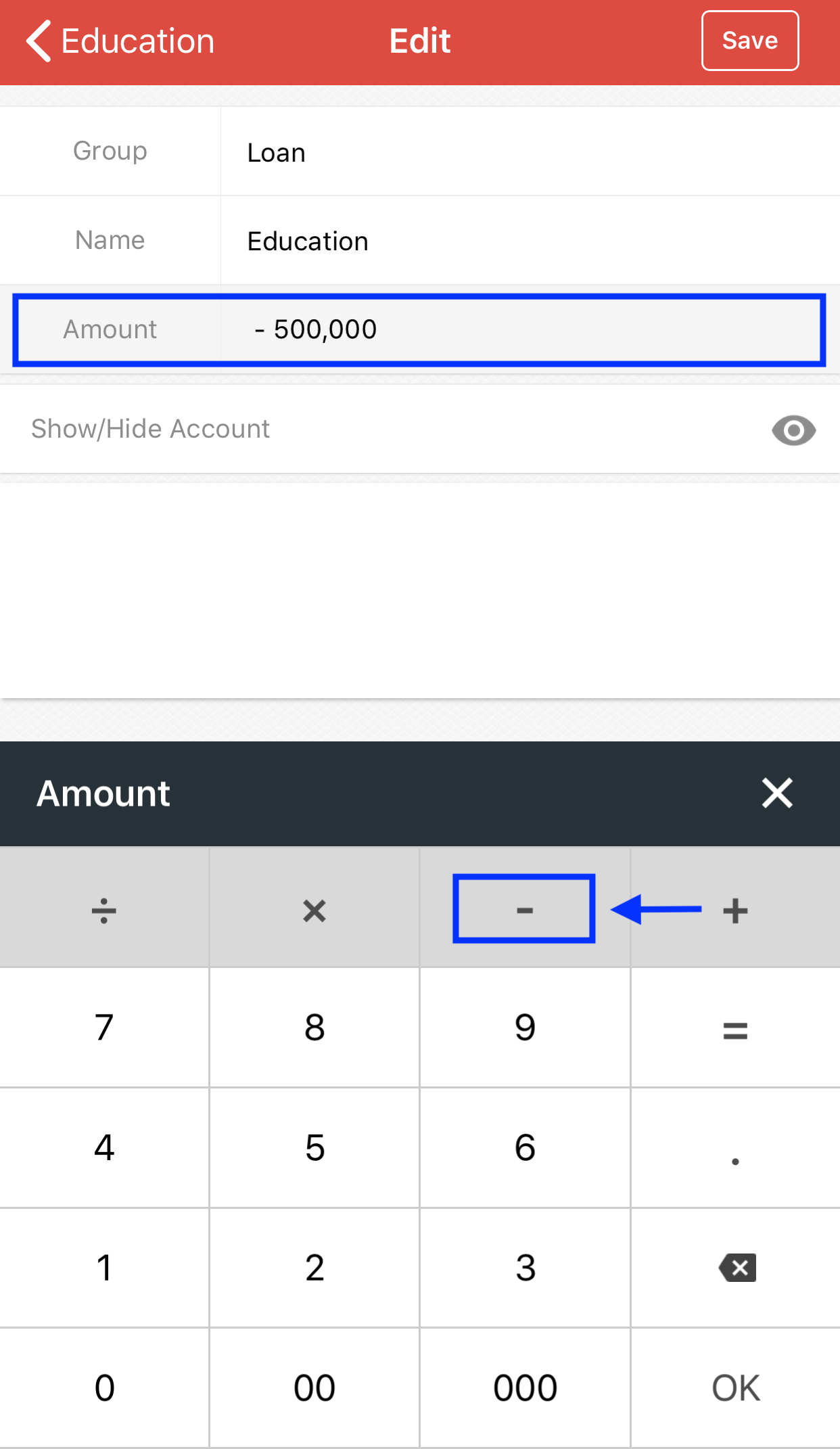 As you can see below, the "Loan: Education" and "Overdrafts: A bank" are added with $500,000 of liabilities.