1. Setting up a repeat schedule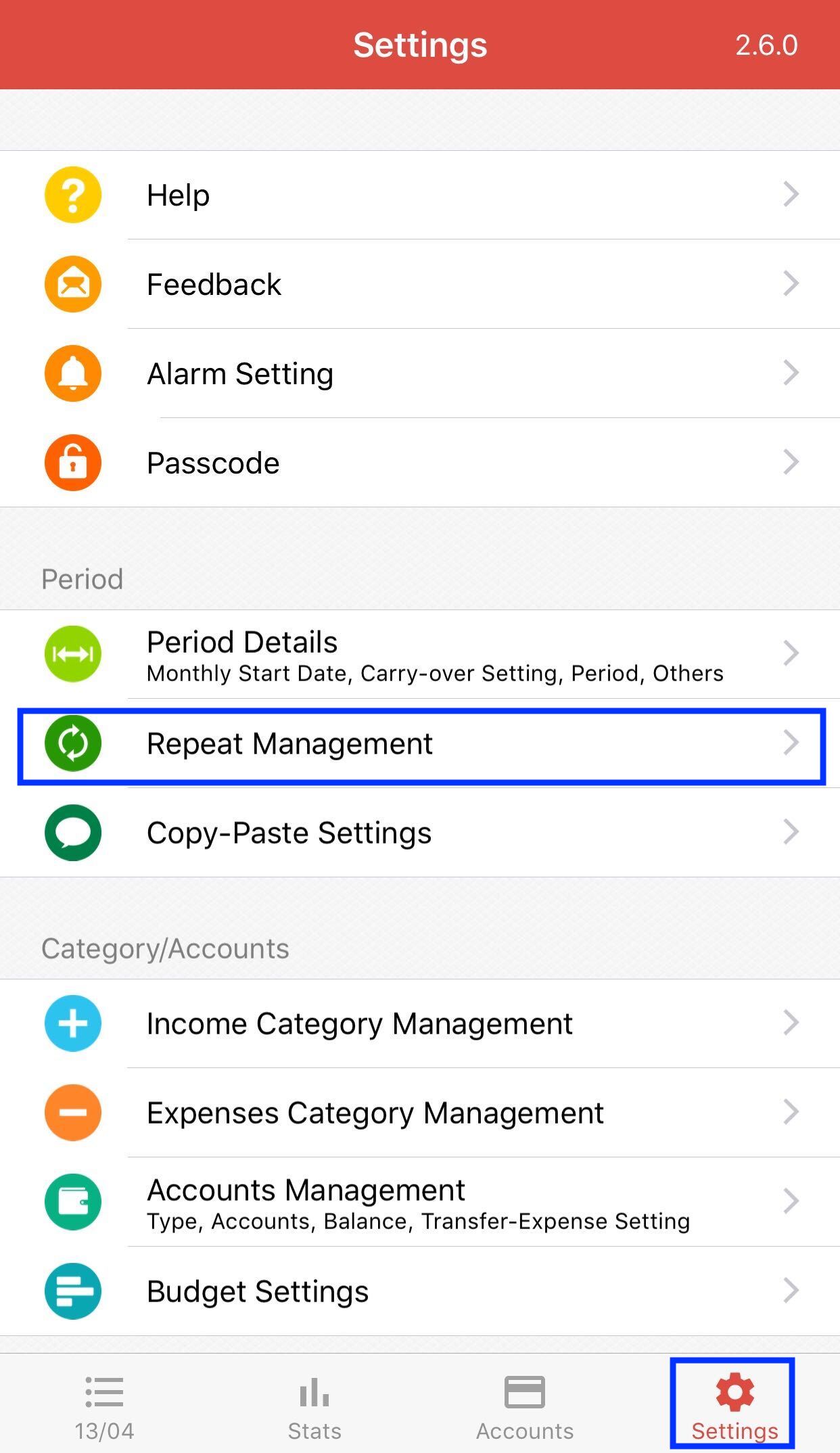 Simply by tapping "Add" then fill in the transaction detail.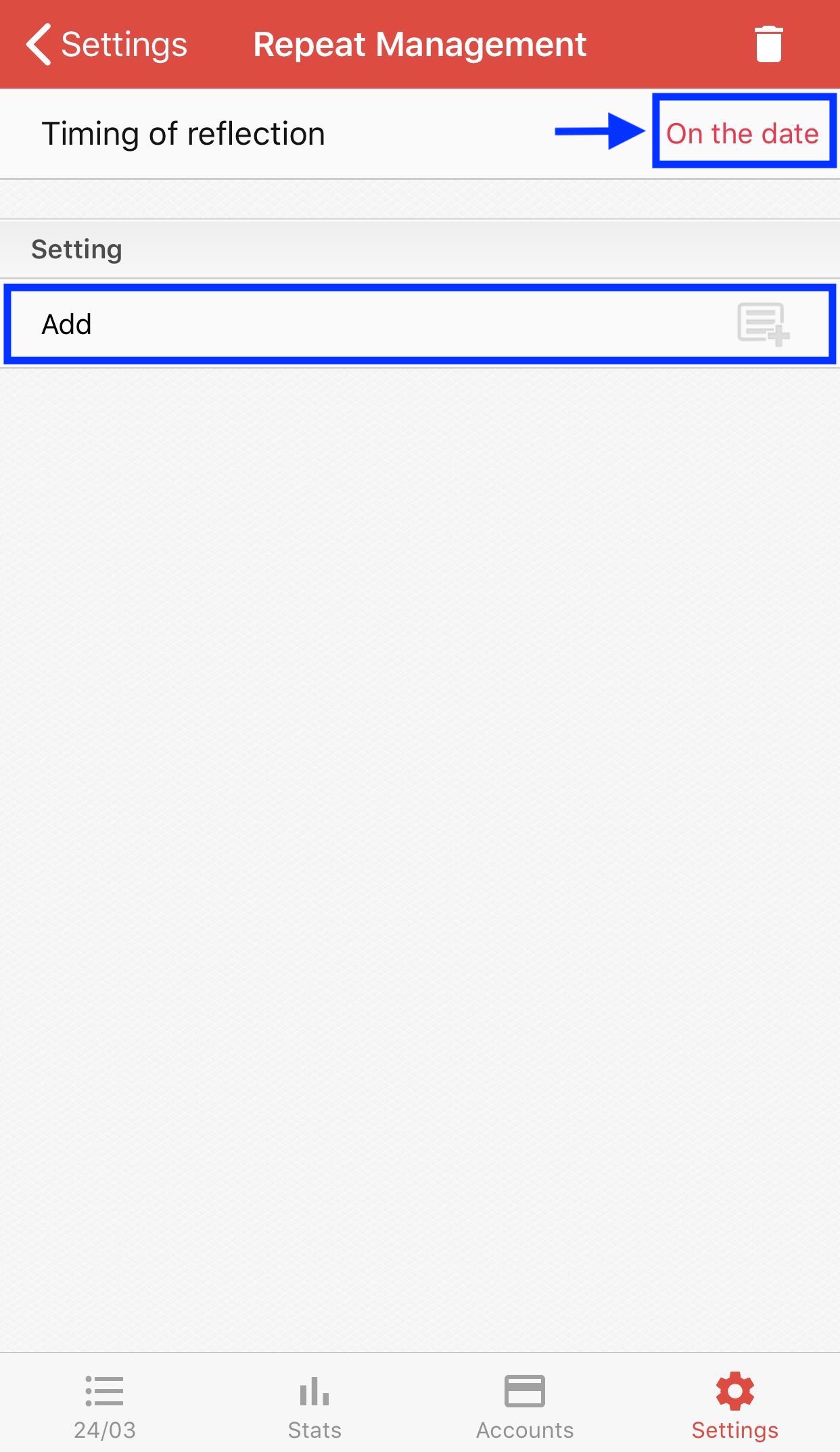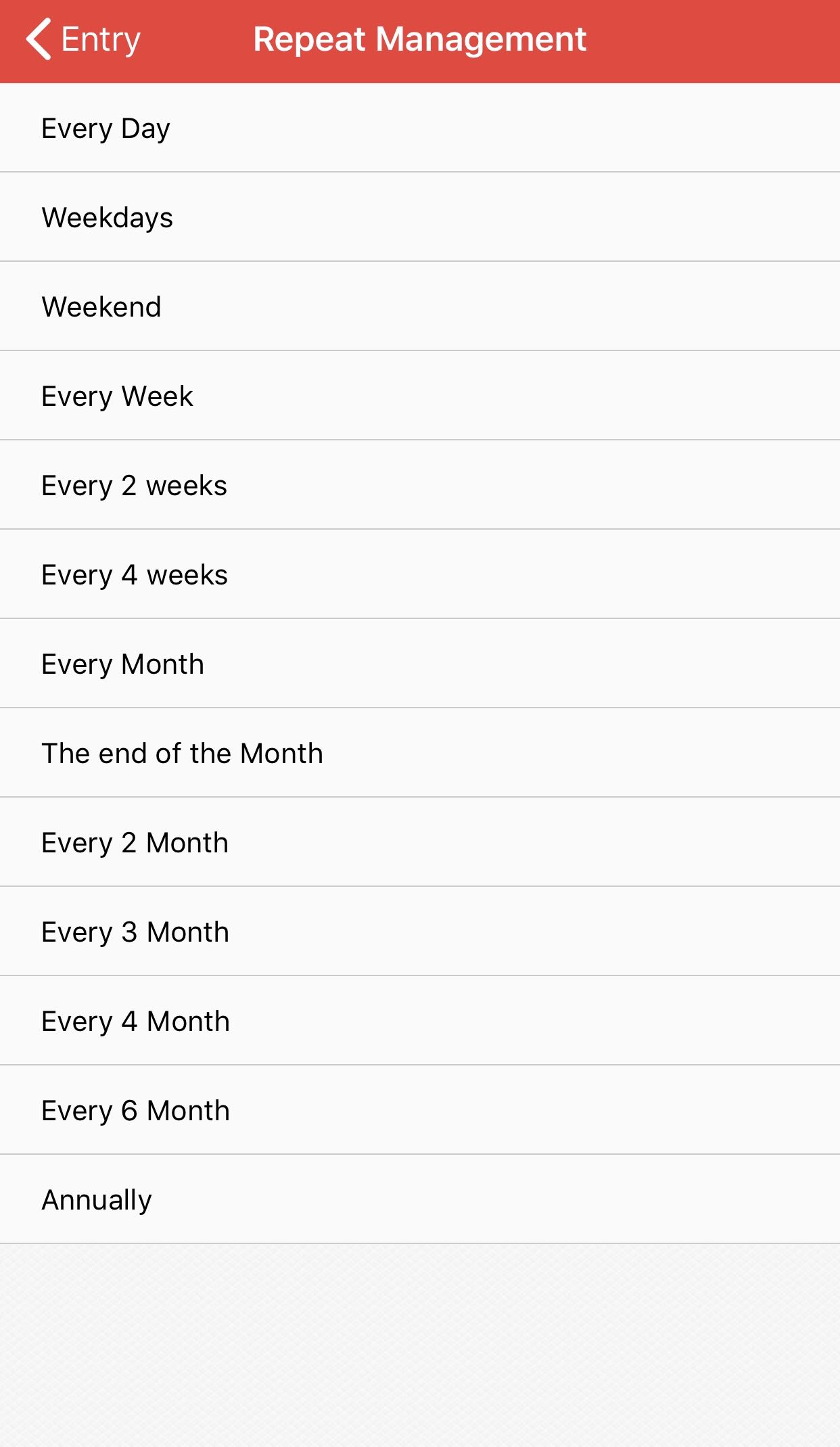 Also, if you click the "Timing of reflection" button, you can choose when to appear the schedule either On the date or On the first day of the month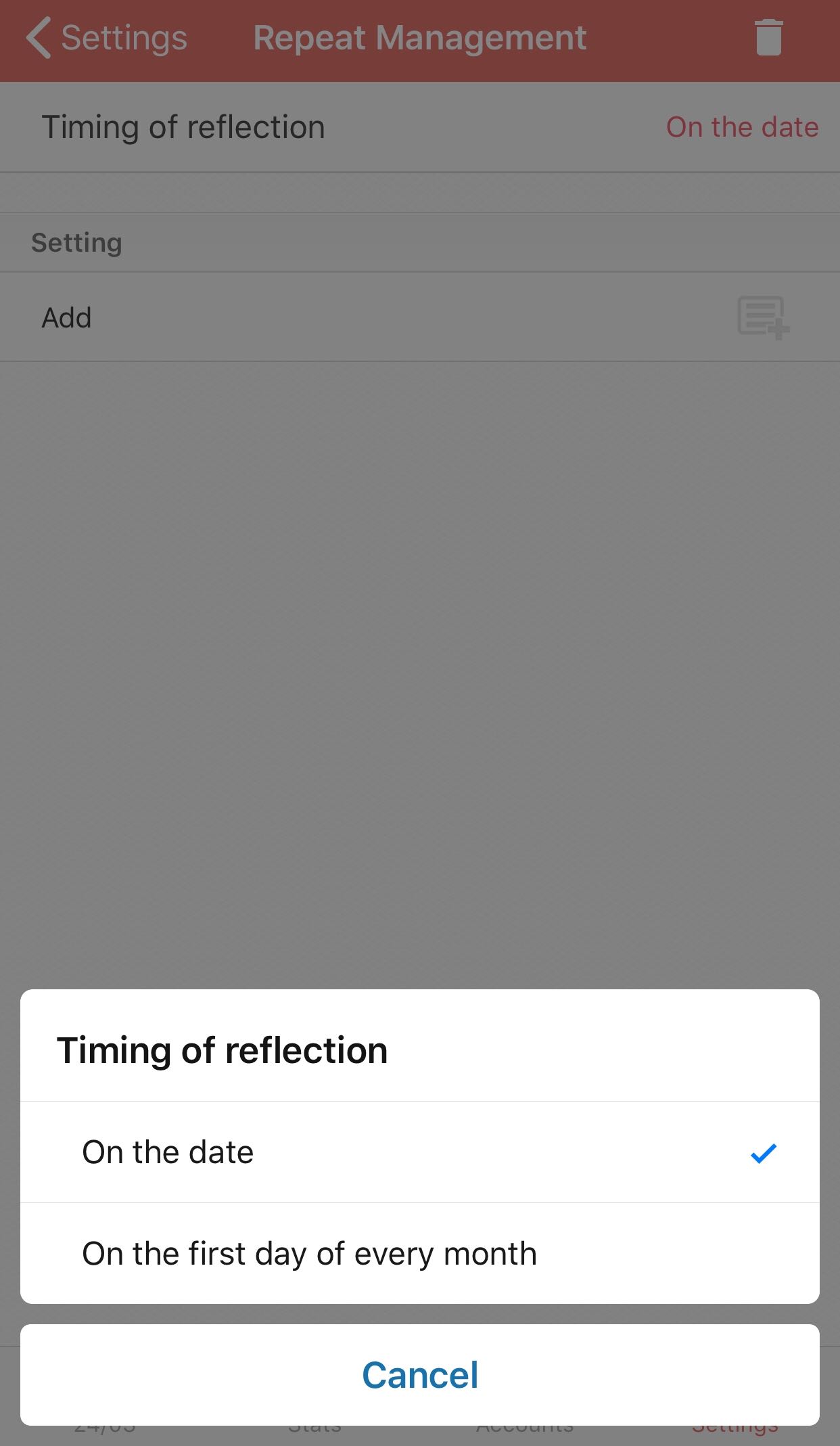 Therefore, you can do this by-passing this process as well. Upon your initial registration of this transaction at "Date" tab, just tap the cycle icon to enable this feature without the need to opening the "Settings" tab to do the same.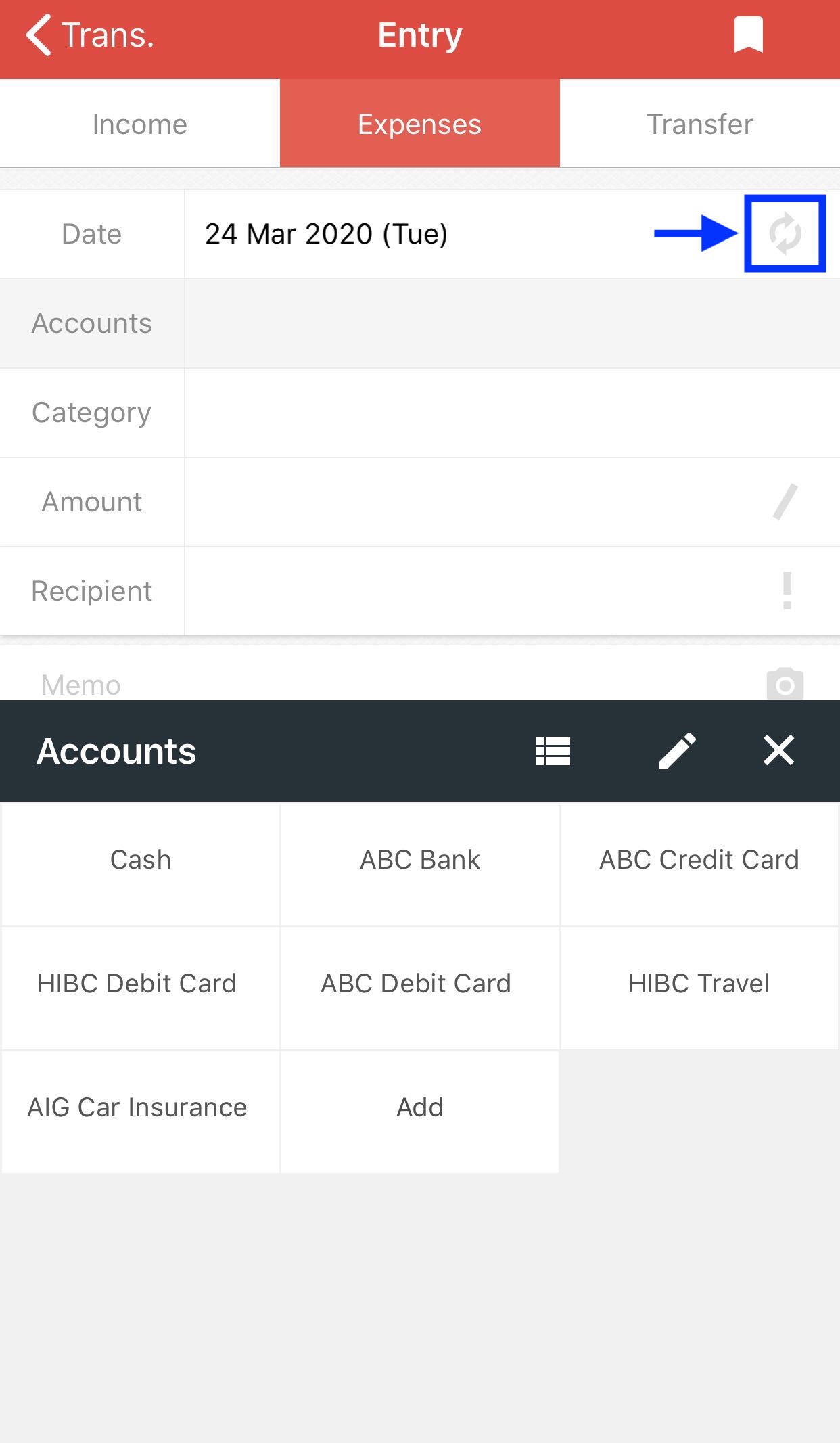 2. Setting up an installment
If you have an installment, you can insert the plan on Money Manager. 
However, please take a note that Money Manager currently employs Accural Accounting method. This means that when you start your installment plan of 3 months on $60 purchases on 12th of Feb, Money Manager will indicate $20 each on 12th of Feb, 12th of Mar, and 12th of Apr.
If your settlement date is on 1st of each calendar months, and payment date is on 17th of each calendar months, your credit card bill incurred during 1st of Jan to 31st of Jan will be deducted from your billing account on 17th of Feb.
Therefore, installment plan commenced on 12th of Feb will be included on the billing cycle between 1st of Feb and 28/29th of Feb, so your February's share of installment plan will be billed on 17th of Mar.
On the entry page, you will see the "/" button next to the amount, once you click it, the page will move to where you can insert the number (month)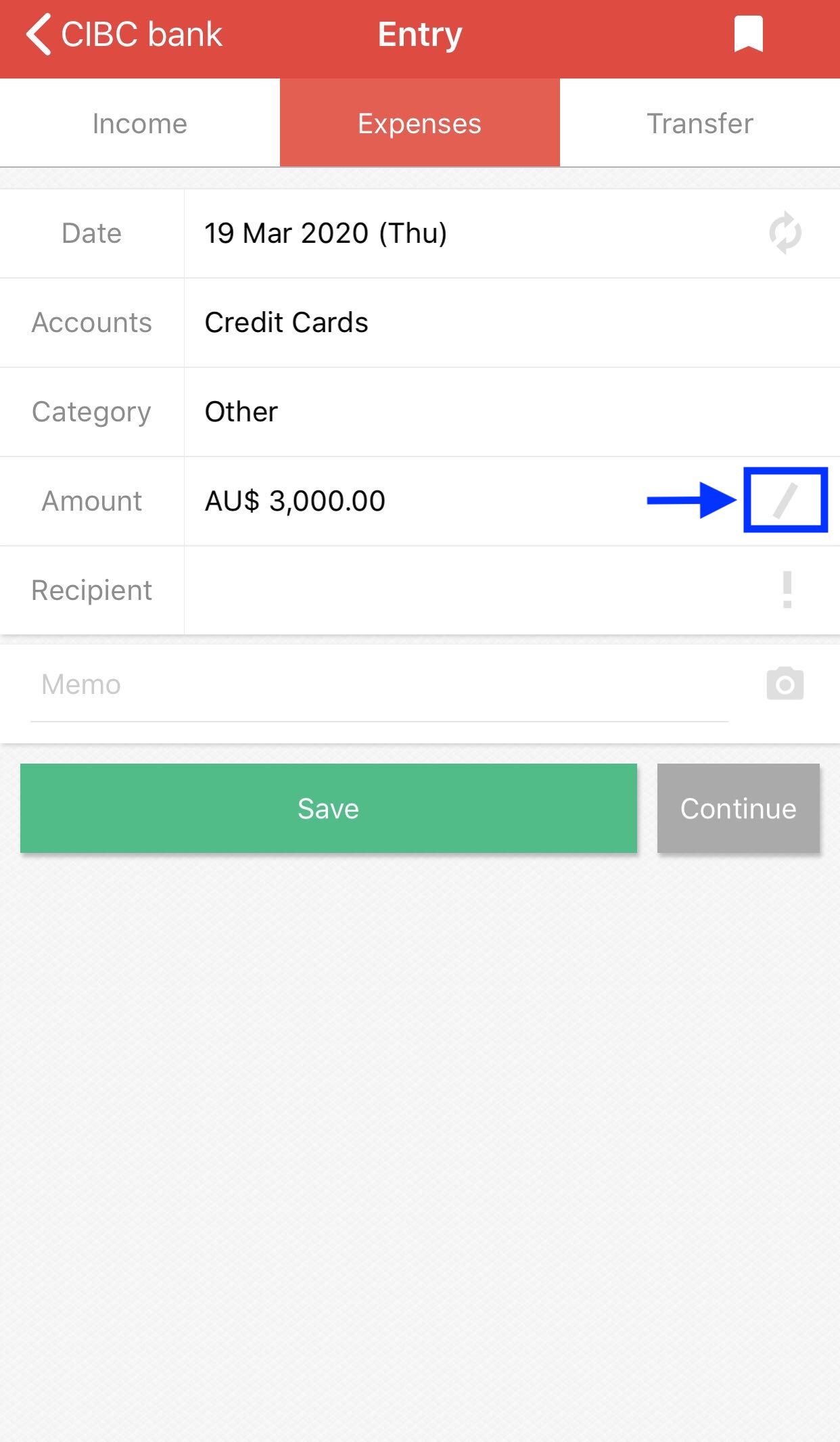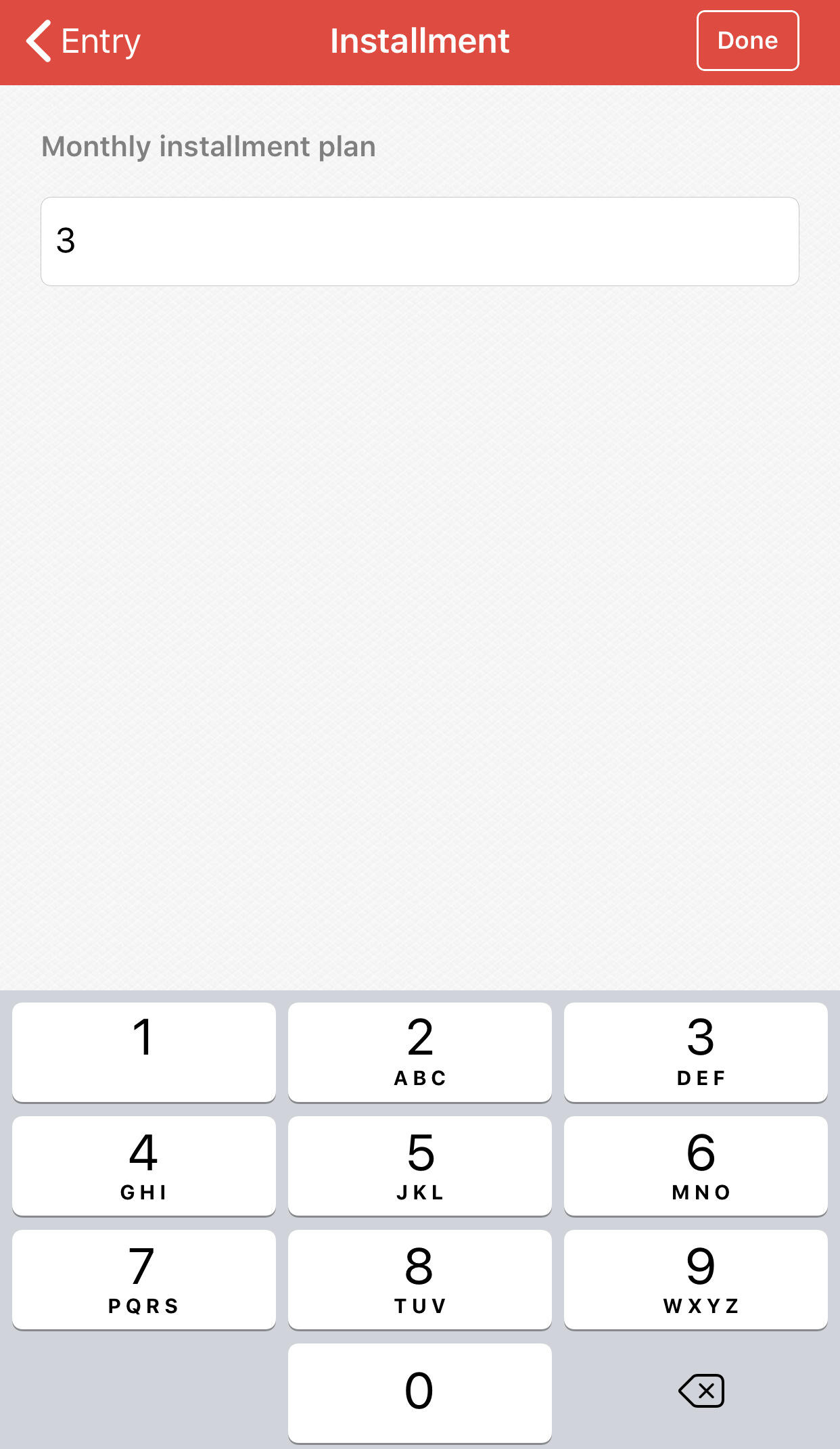 Finally, you will see the installment has added.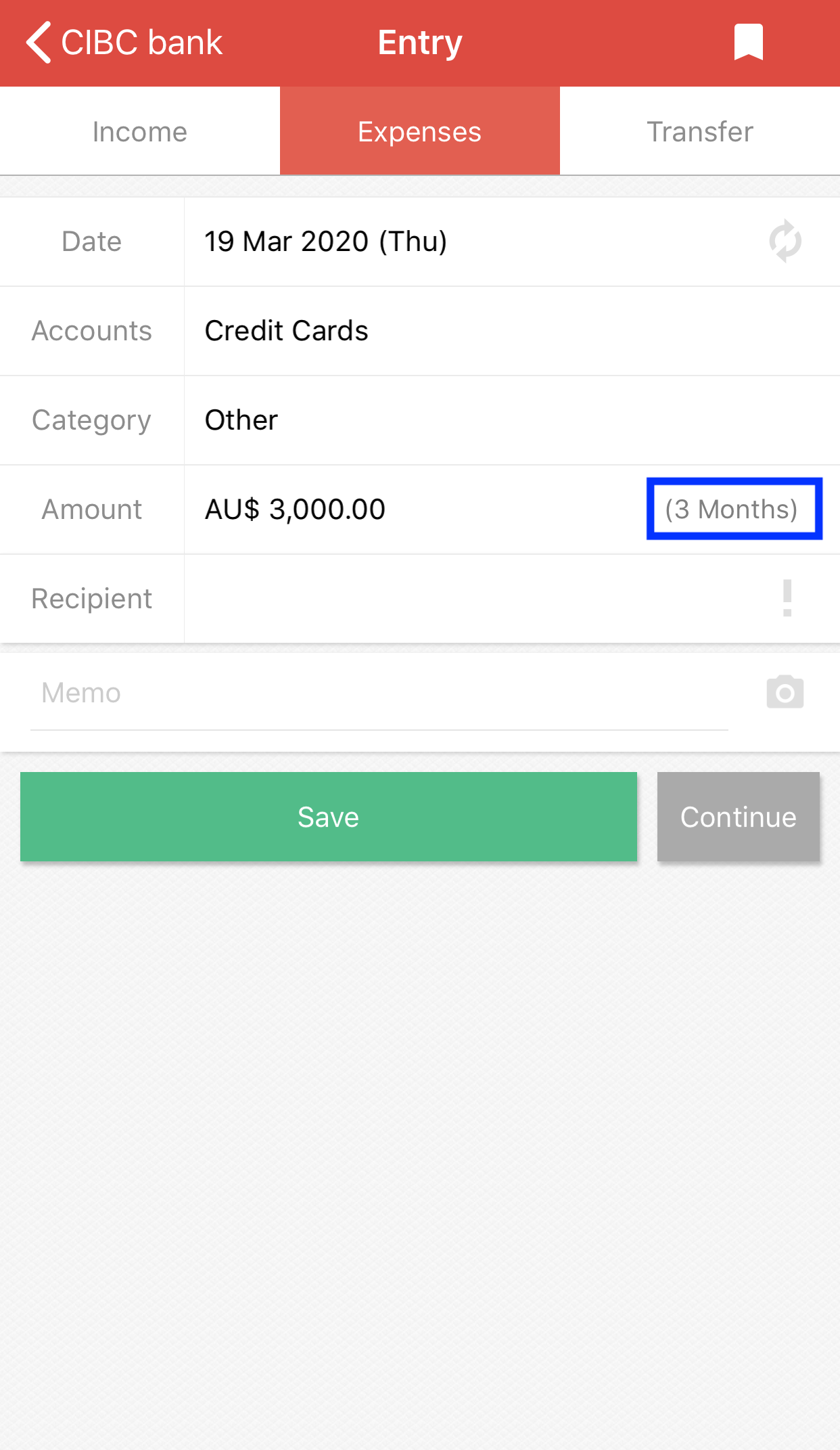 * If you don't see the installment, please check your setting if the feature is enabled.
You can check at Settings > Period Details > Installment