At home screen, you can see the magnifying-glass-shaped symbol on the top left of the page which indicates a Search Menu.
When you tap the button, Search Menu will appear.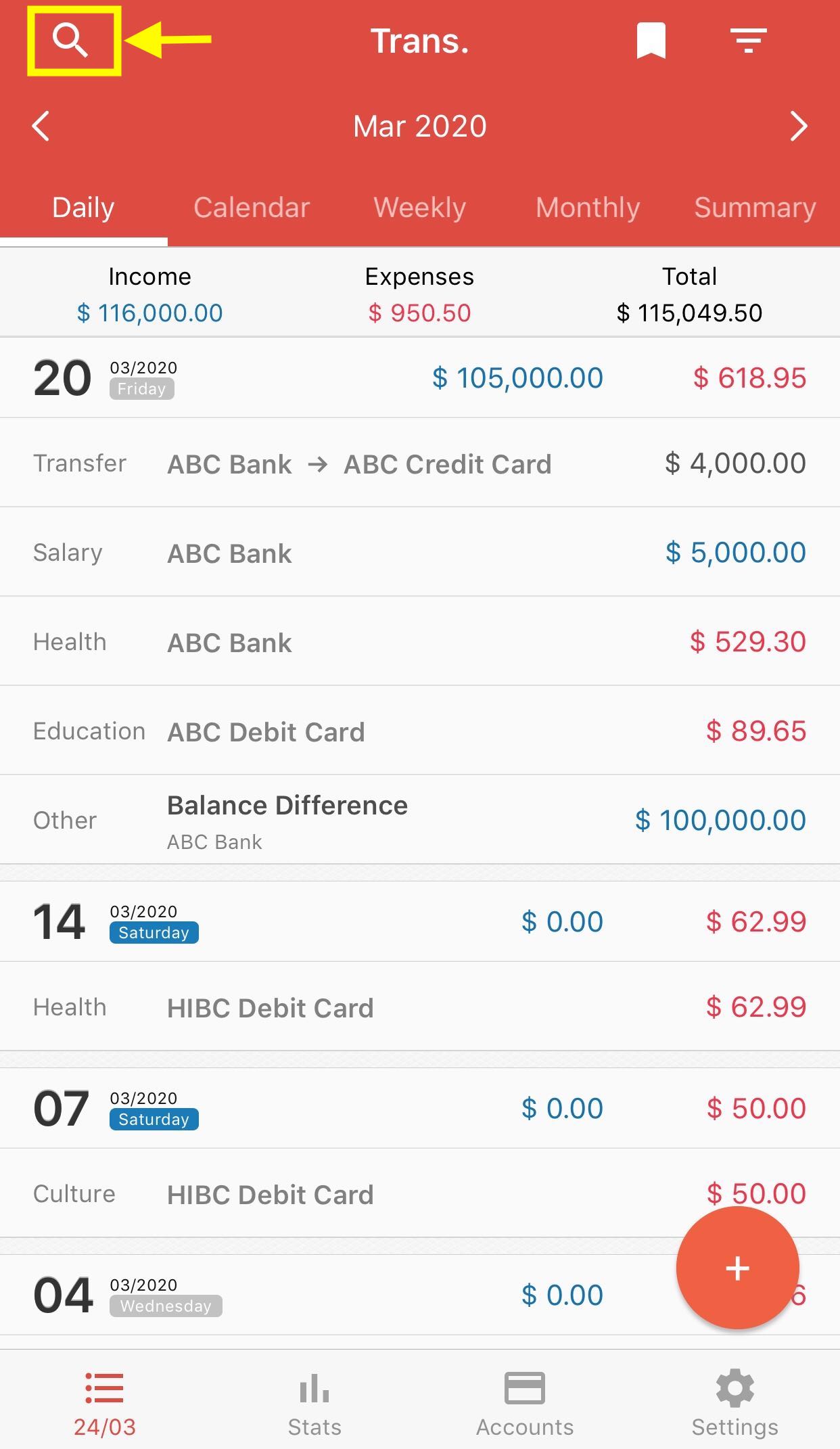 You can use this function to easily navigate specific information or data that you want to review.
For example, just type "M" on the search bar at the top of the screen just like above, the screen shows an autocomplete text field.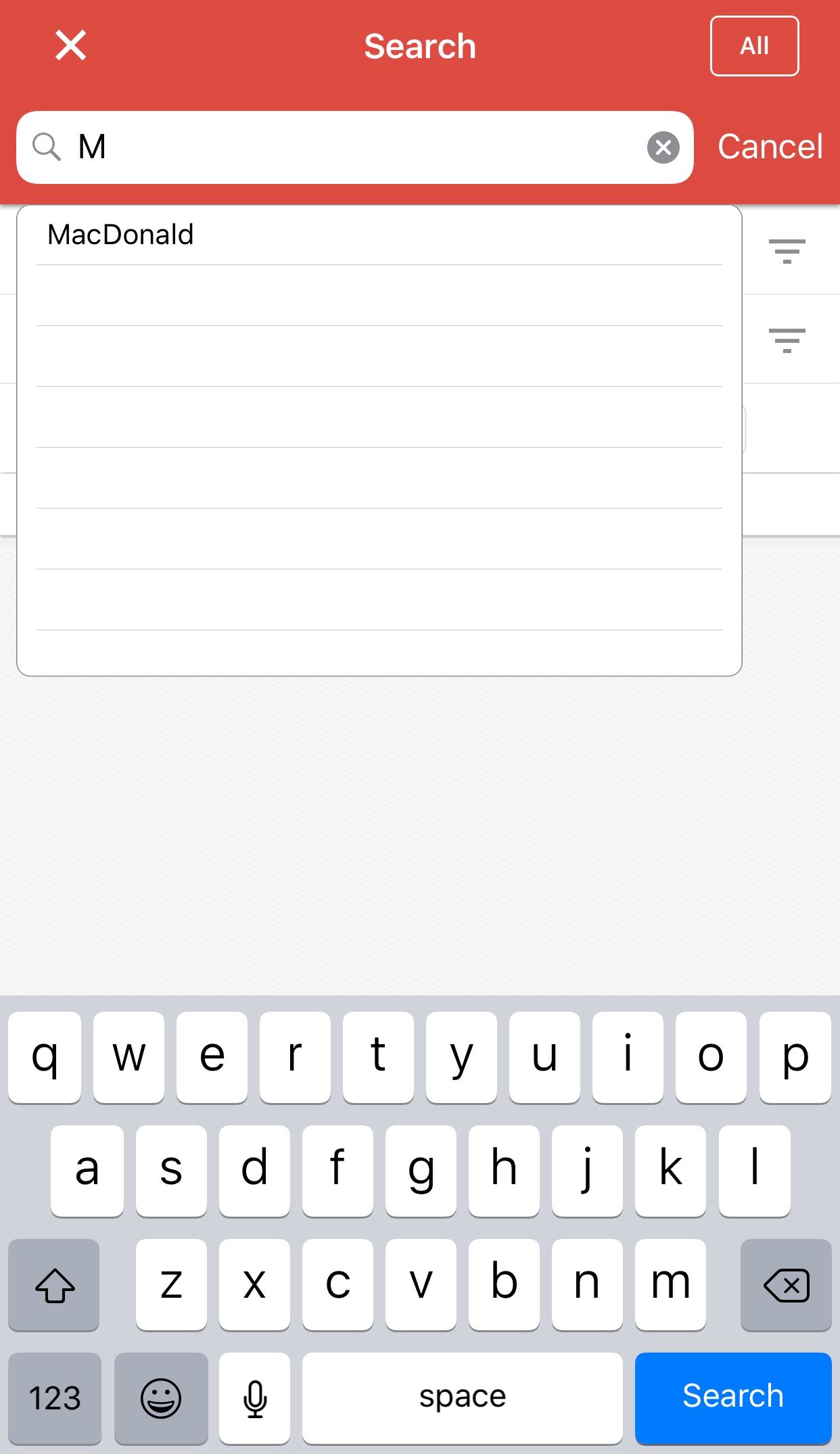 When you want to find the data for "Mcdonald", type "Mcdonald" then you can review all related records regarding your search keywords.