On this page, you can check out how to use the "Home tab" more efficiently, and with these great features, you can fully enjoy Money Manager.
1. Search icon (magnifying glass)
You can use search functions to easily find your records.
2. Bookmark
When you bookmark your most frequently used income, expenses, and transfers details, it is much more convenient to record your spendings as you do not have to record the same data each time you make a transaction.
3. Filter
This allows you to review the compile of the specific data that you set.
As for expenses filtering, the feature can also tap on to compiling your data even if you set the transfer expenses.
4. Check your history with various options.
Just swipe, and review your status by Calendar, Weekly, Monthly, and Summary.
5. Add records
You can input new data for Income/Expense/Balance.
6. Memo
7. In order to return today's date, tap the 'Trans.' button.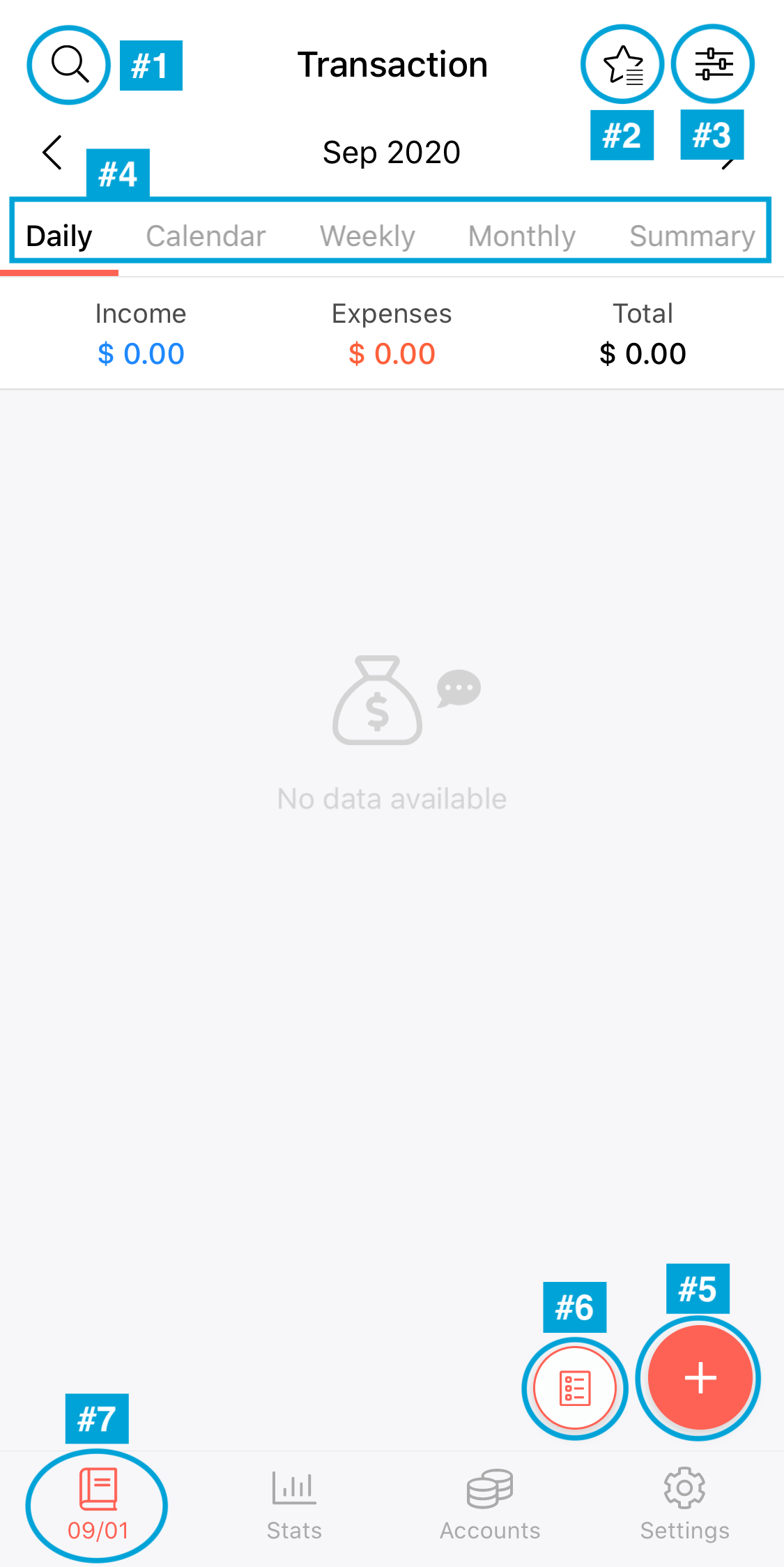 Here are more details of the review tab.
1) Calendar view
You can open up the summary page of your bills by tapping the section.
It displays your income/expense/balance which is located on the right side of the home screen.
Also, if you tap on the date, it shows more details of the transaction so that you can access to add a new record or memo.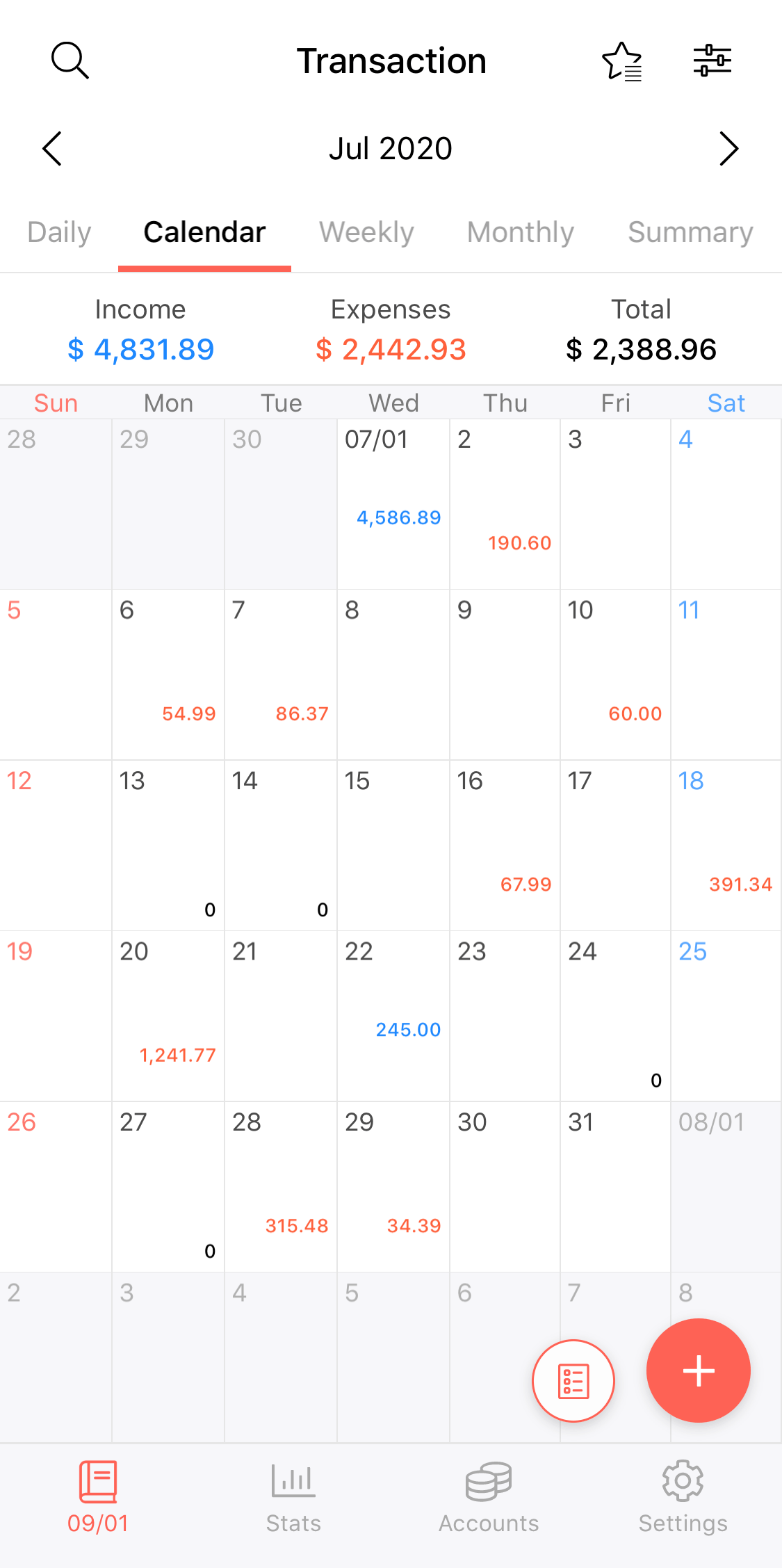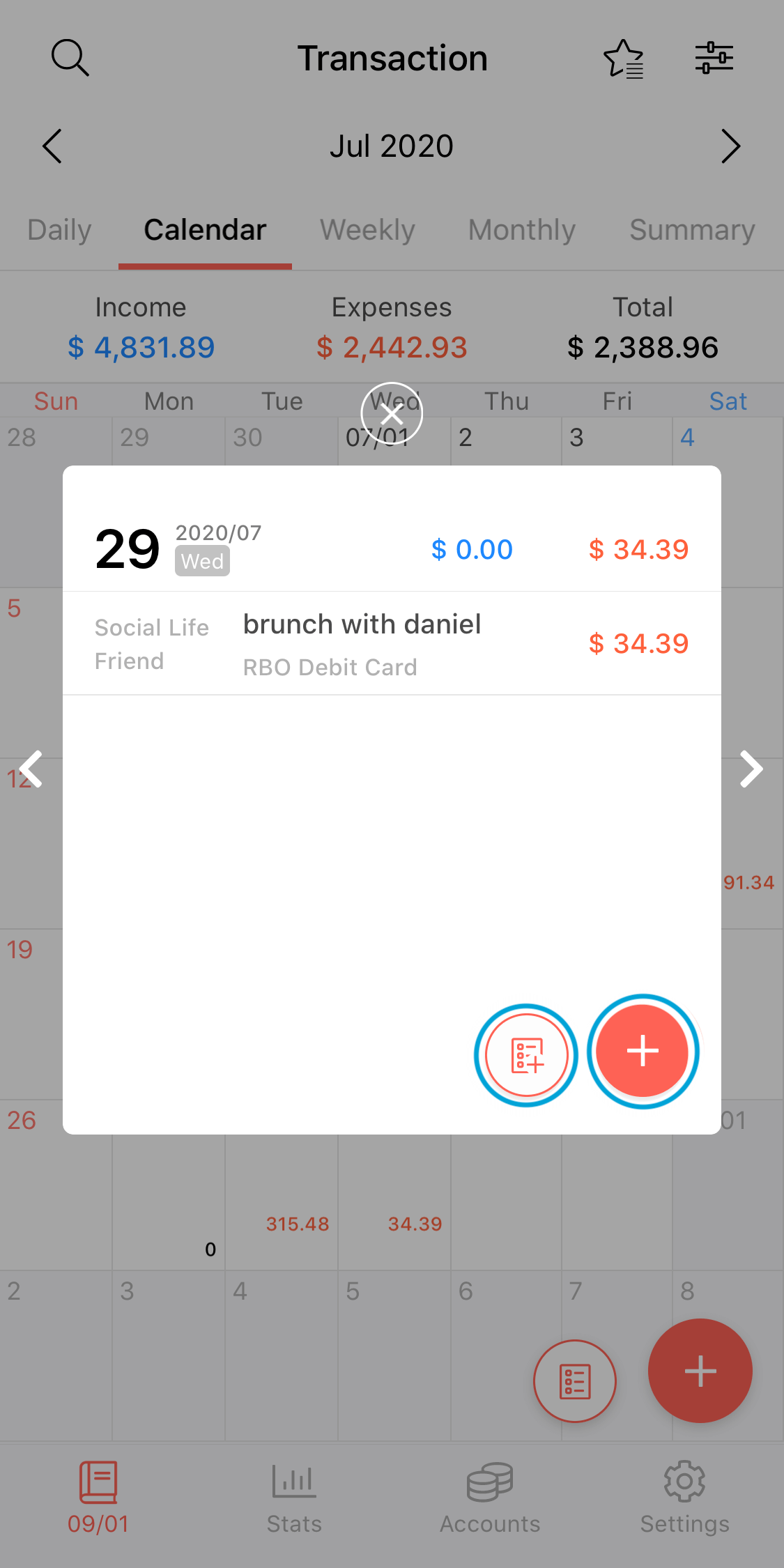 2) Weekly view
You can check your summary by weekly view; it's simple and easy to review your transactions.
If you tap on the week, it will direct you to the selected week.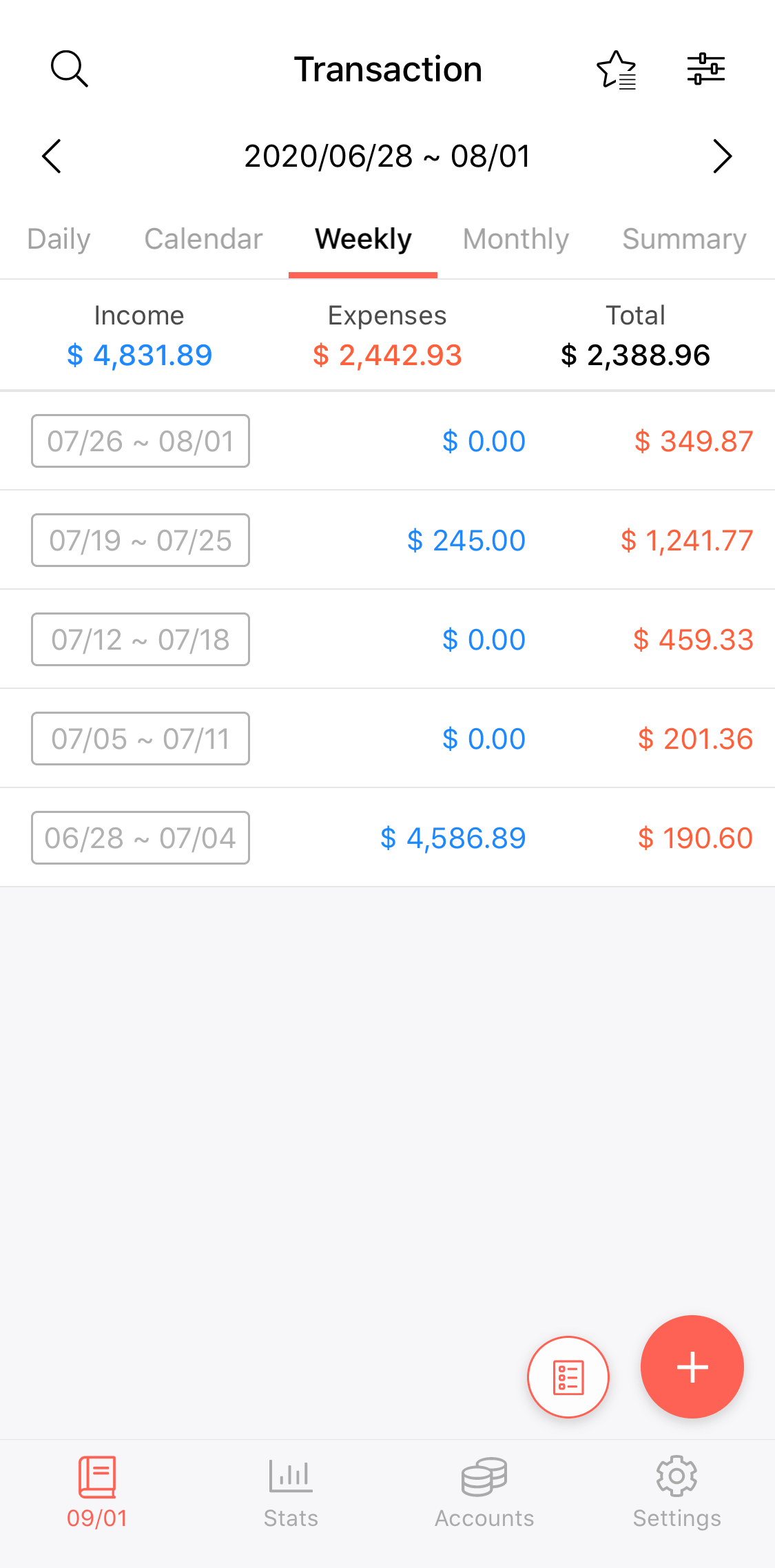 3) Monthly view
Compare your income and expenses by Monthly, and track your past transactions.
When you click the month, the page will move to the selected month.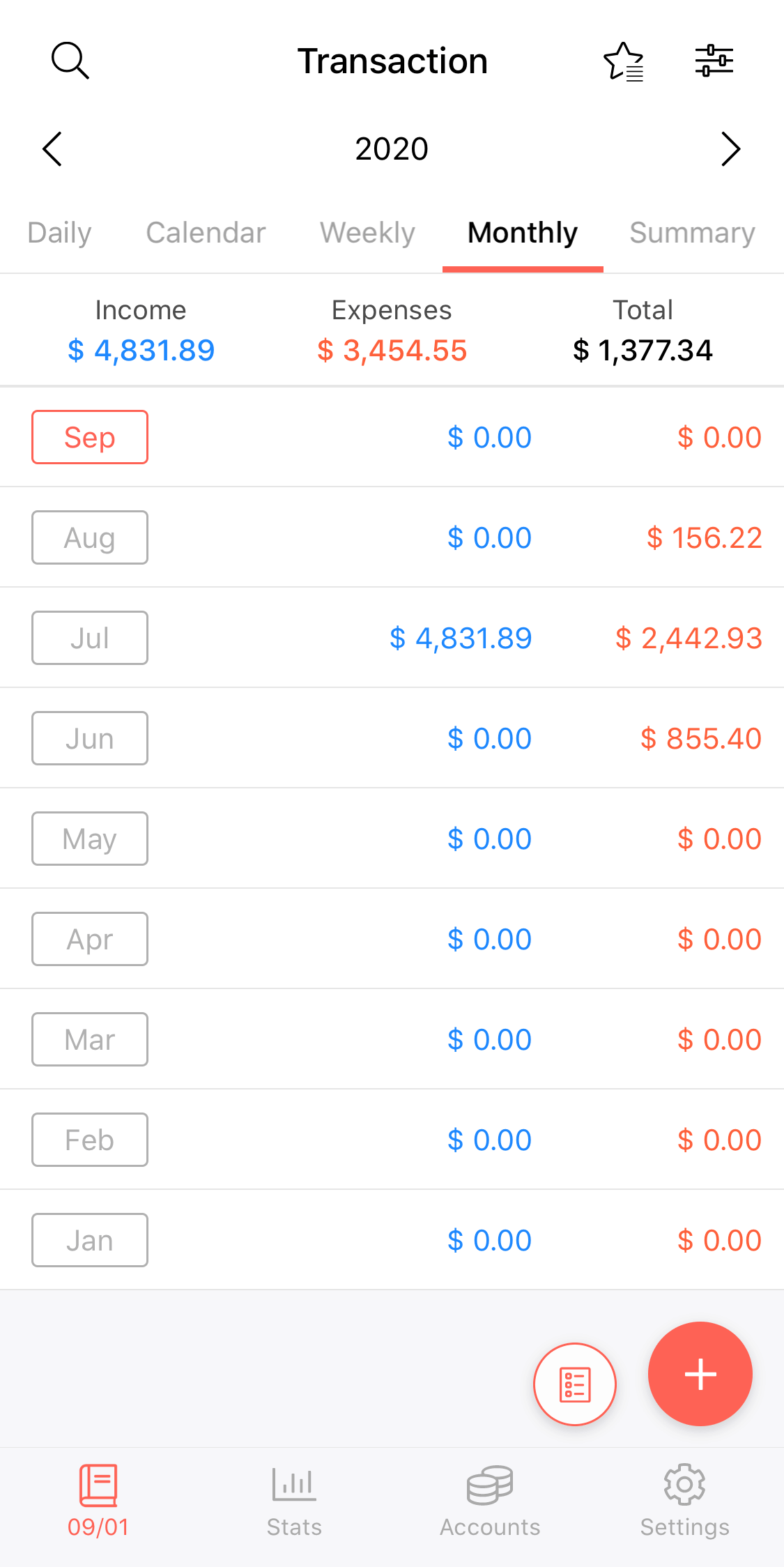 4) Summary view
The Total page displays Budget status, comparison of last month, and your expense & transfer incurred by types of assets.
You can send monthly data as an Excel file by 'Export data to Excel'.