Credit Cards and Debit Cards are separately managed in Money Manager.
Credit cards have a specific billing date as the card issuer charges monthly usage.
In the case of debit cards, your spending will directly be deducted from the linked bank account at the moment of the transaction.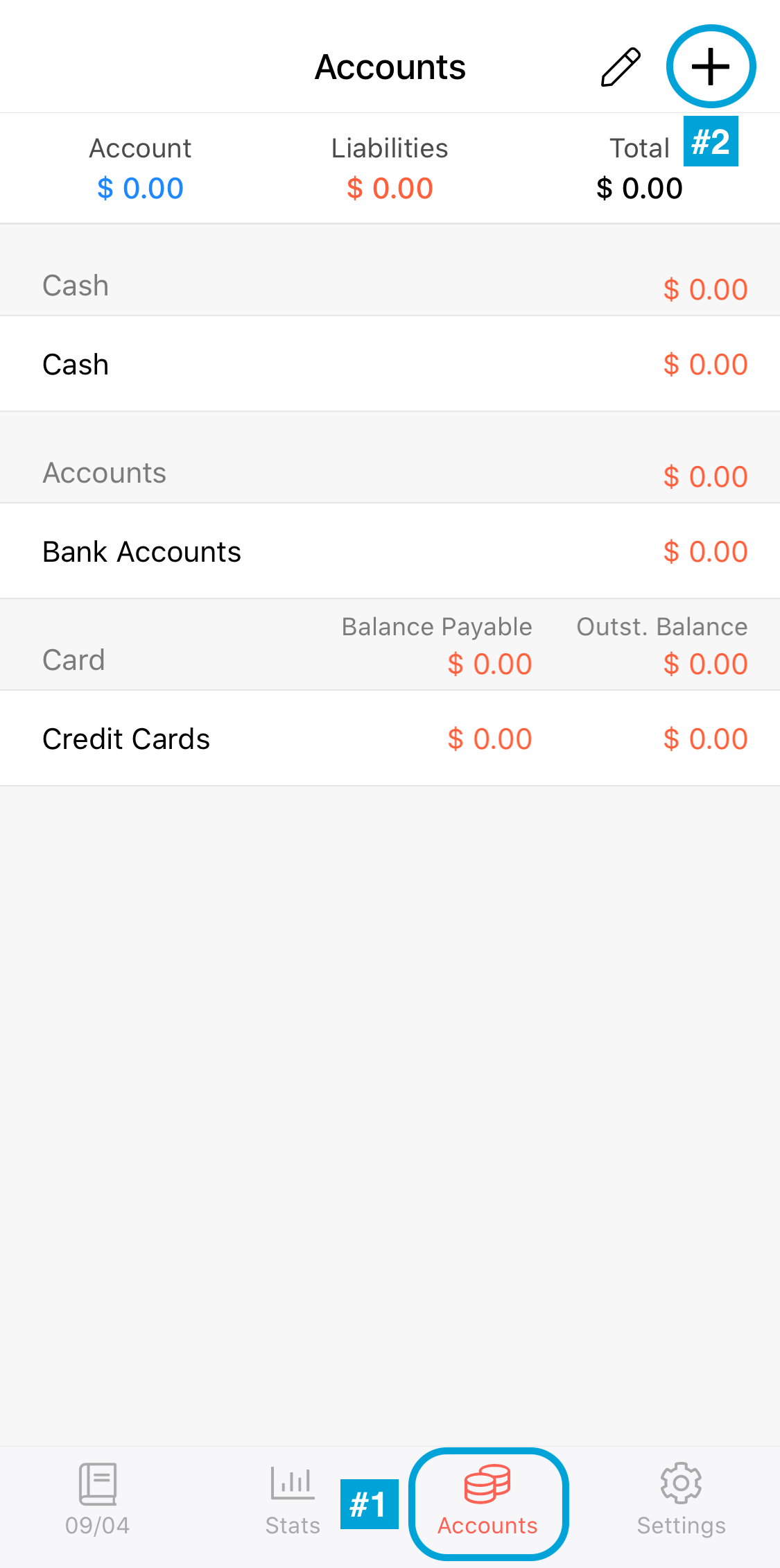 1. Credit Card:
A Credit Card account requires 1) a billing account 2) the settlement date and 3) the payment date.
Check out how to change the credit card payment date here.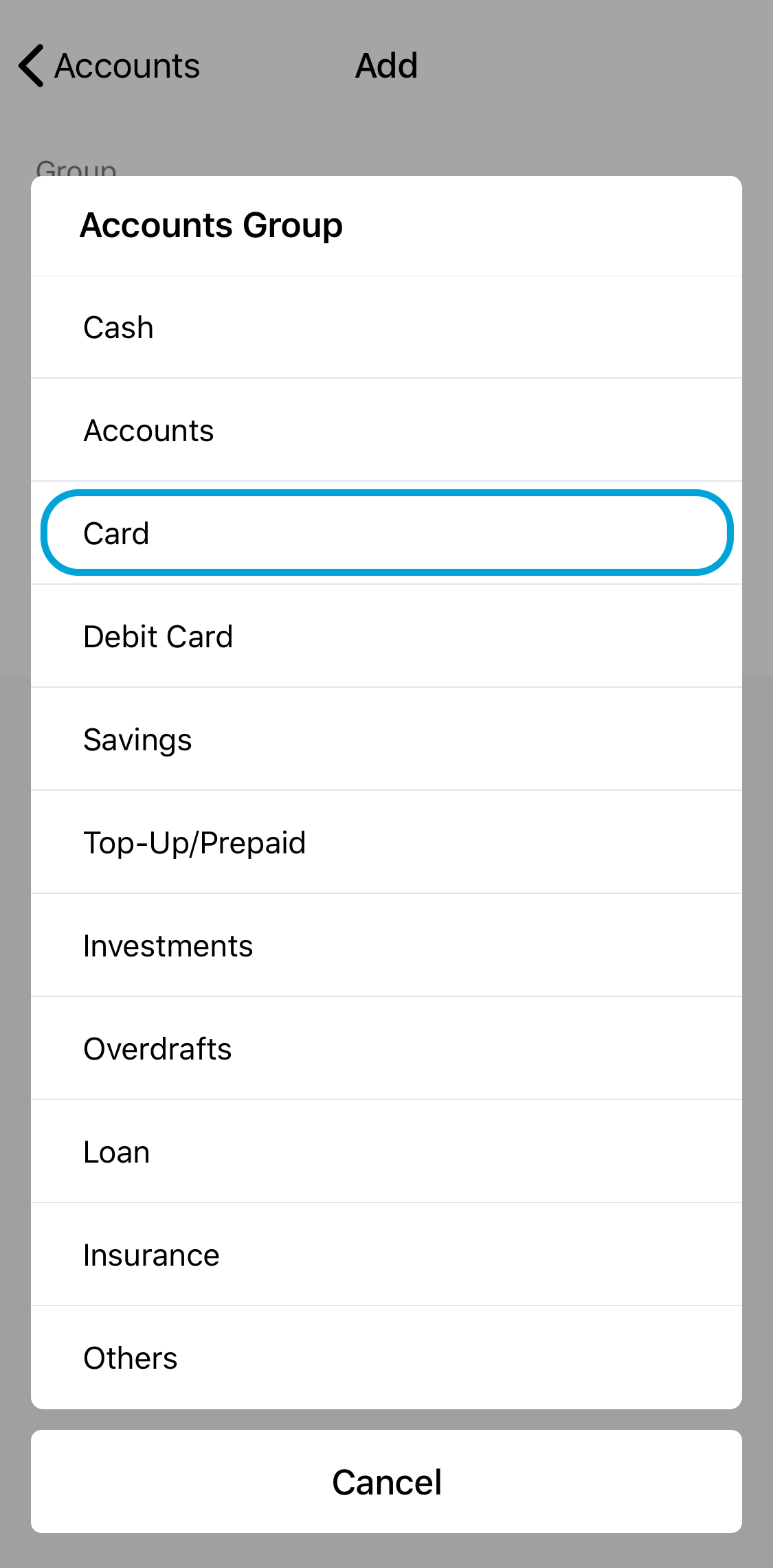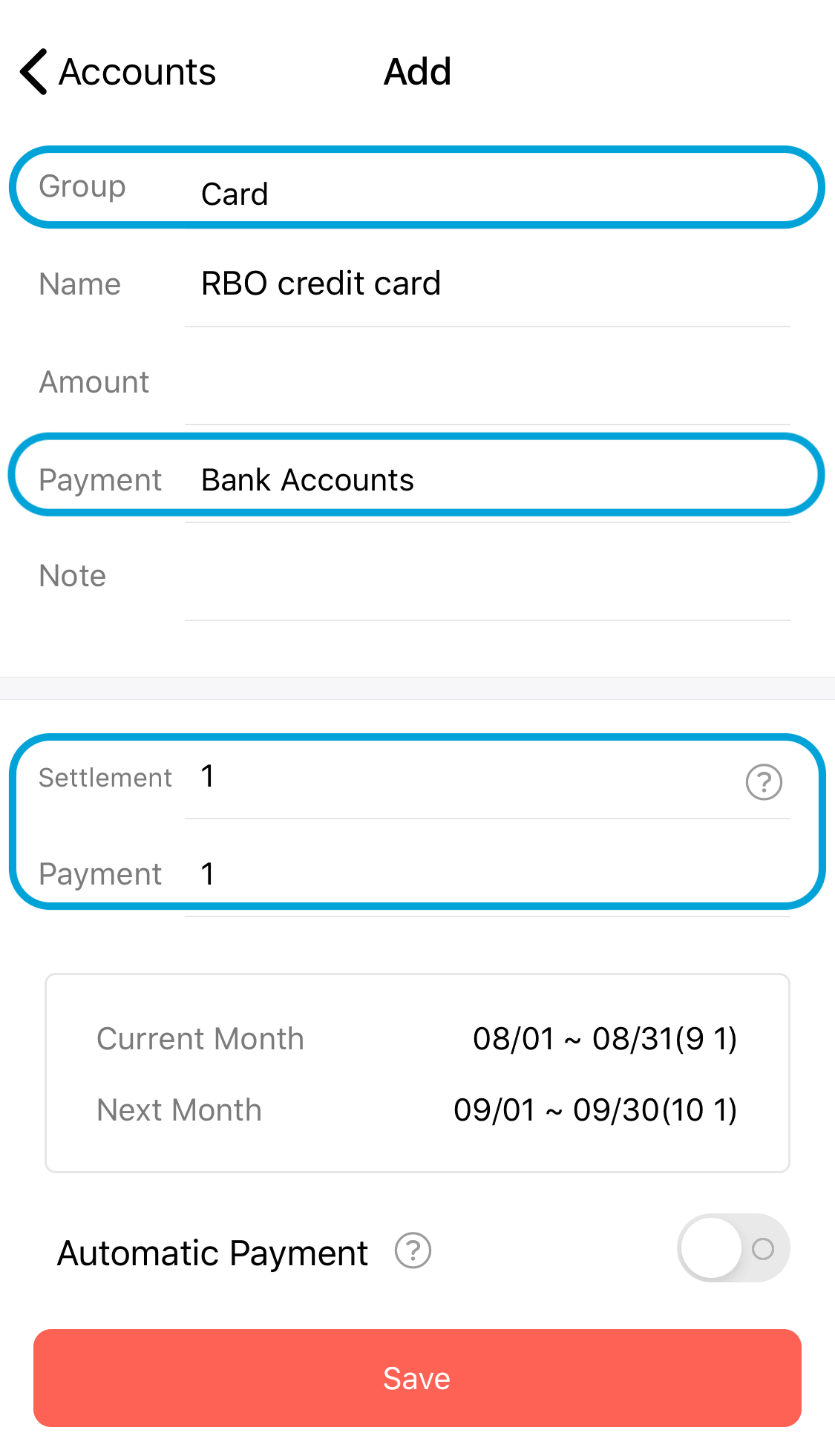 2. Debit Card:
Users need to connect the debit card to a designated checking account.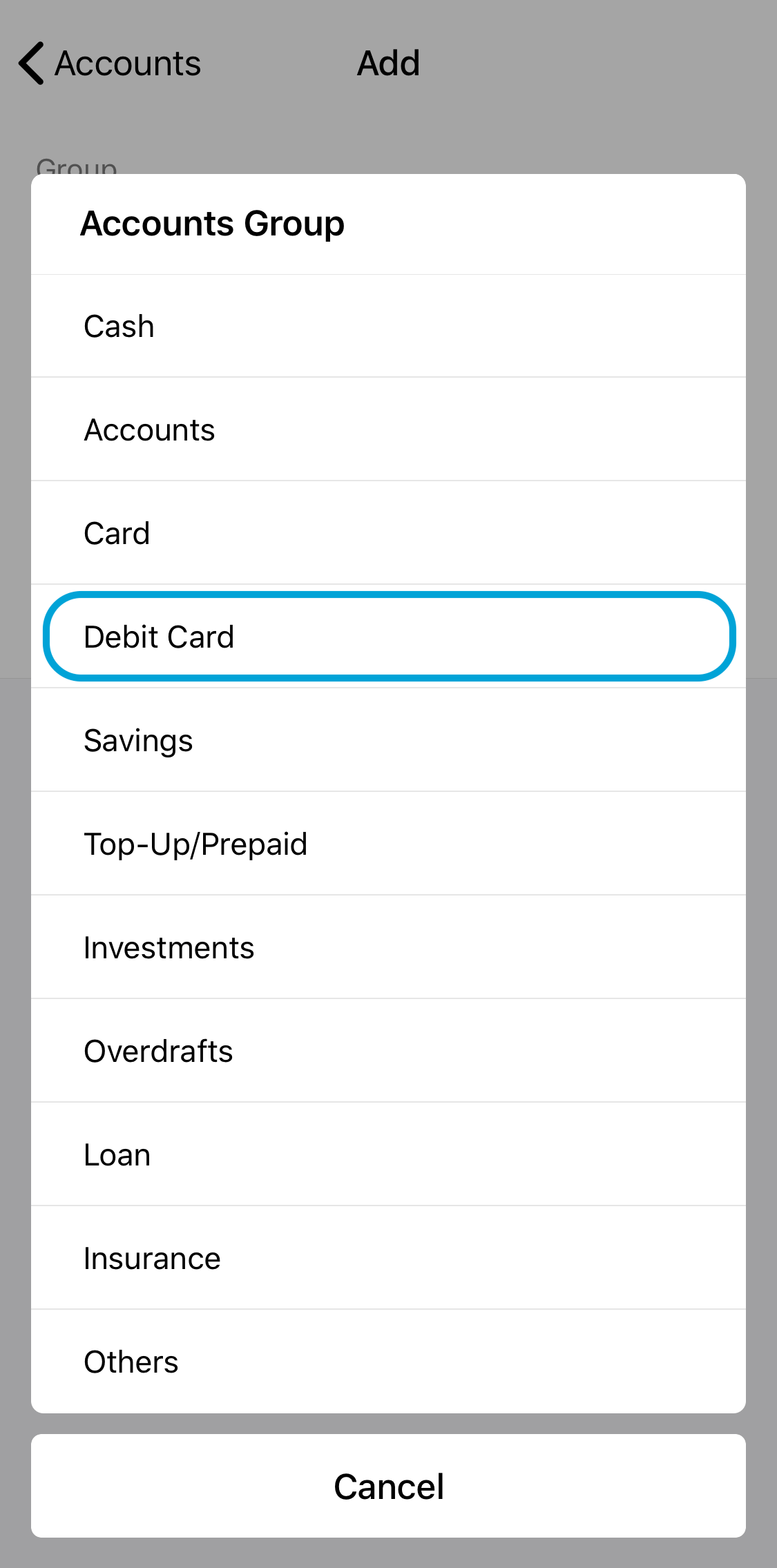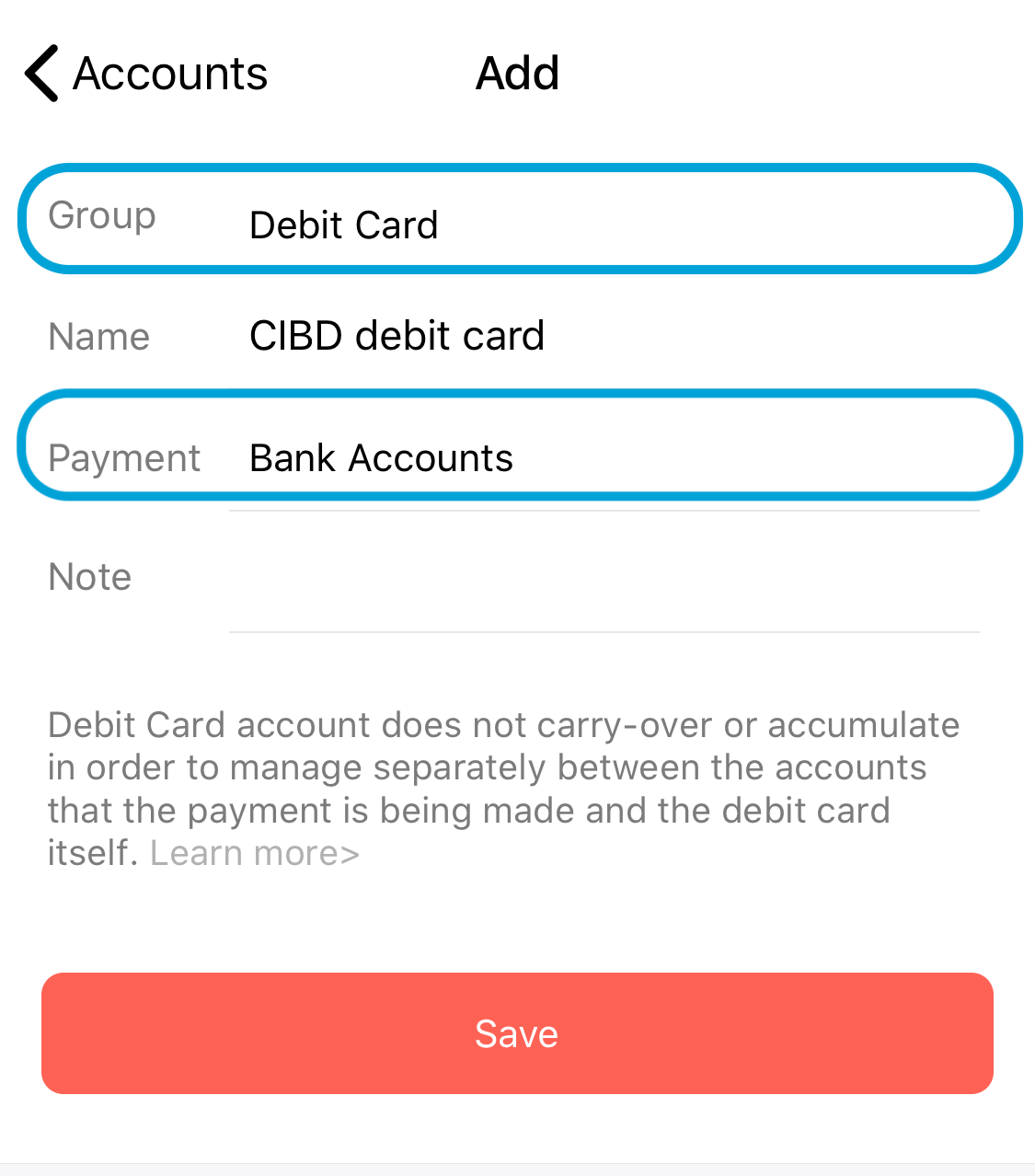 Find out more on the usage of debit card on Money Manager here.