For Credit Cards, unlike other accounts, it contains "Billing Account", "Settlement Date", and "Payment Date". By default, it is set to start your period cycle on every 1st of each calendar months and ends on 30th/31st of each calendar months. When you select your billing account, and tap the switch next to it, Money Manager enables automated billing cycle and on every payment day, the amount that you need to pay on your credit card bill will be deducted from your billing account
For example, when you purchase a jacket with your ABC credit card, you can review that transaction on your expenses.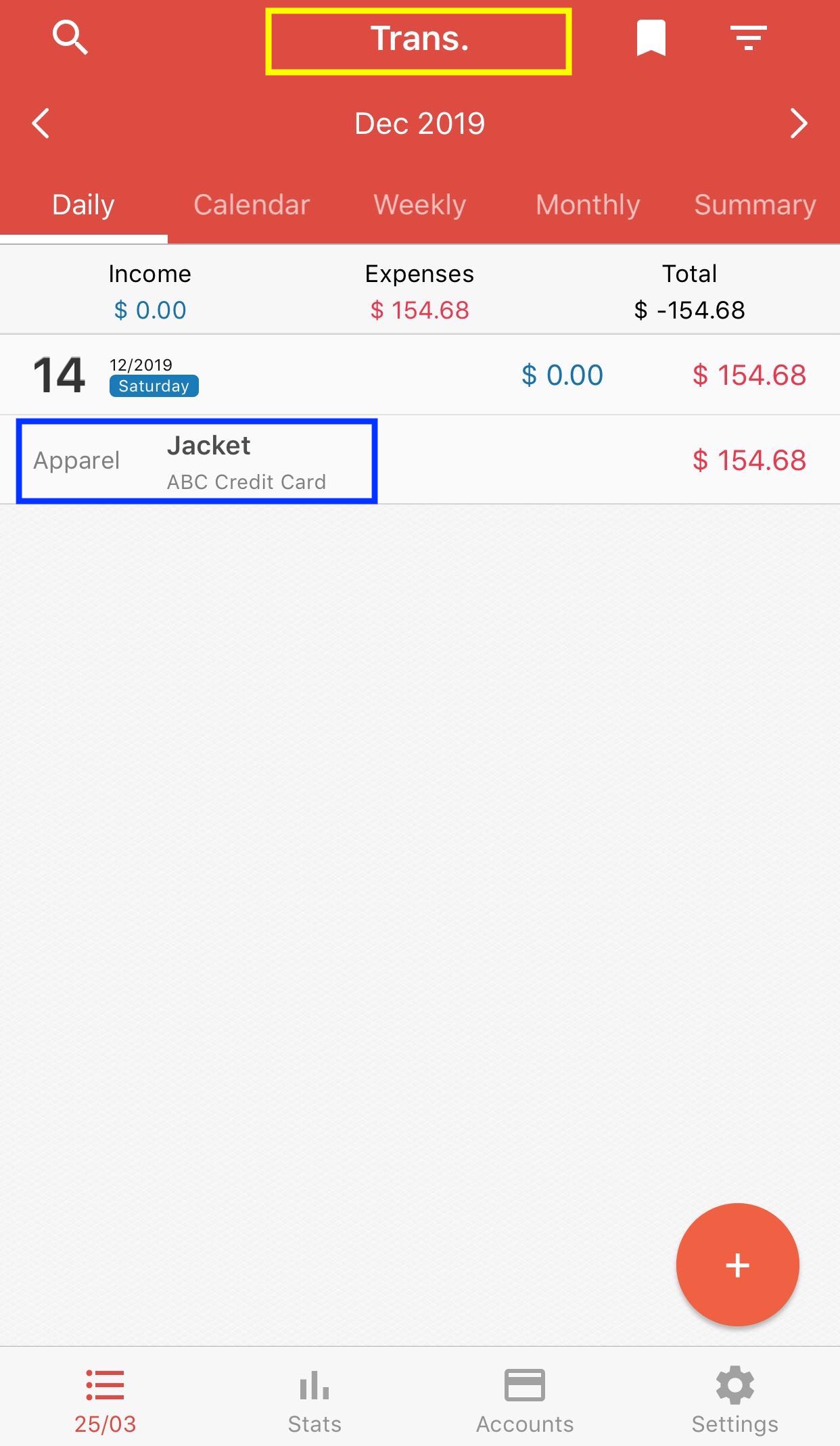 After a month later, you can see that your credit card spending has been billed.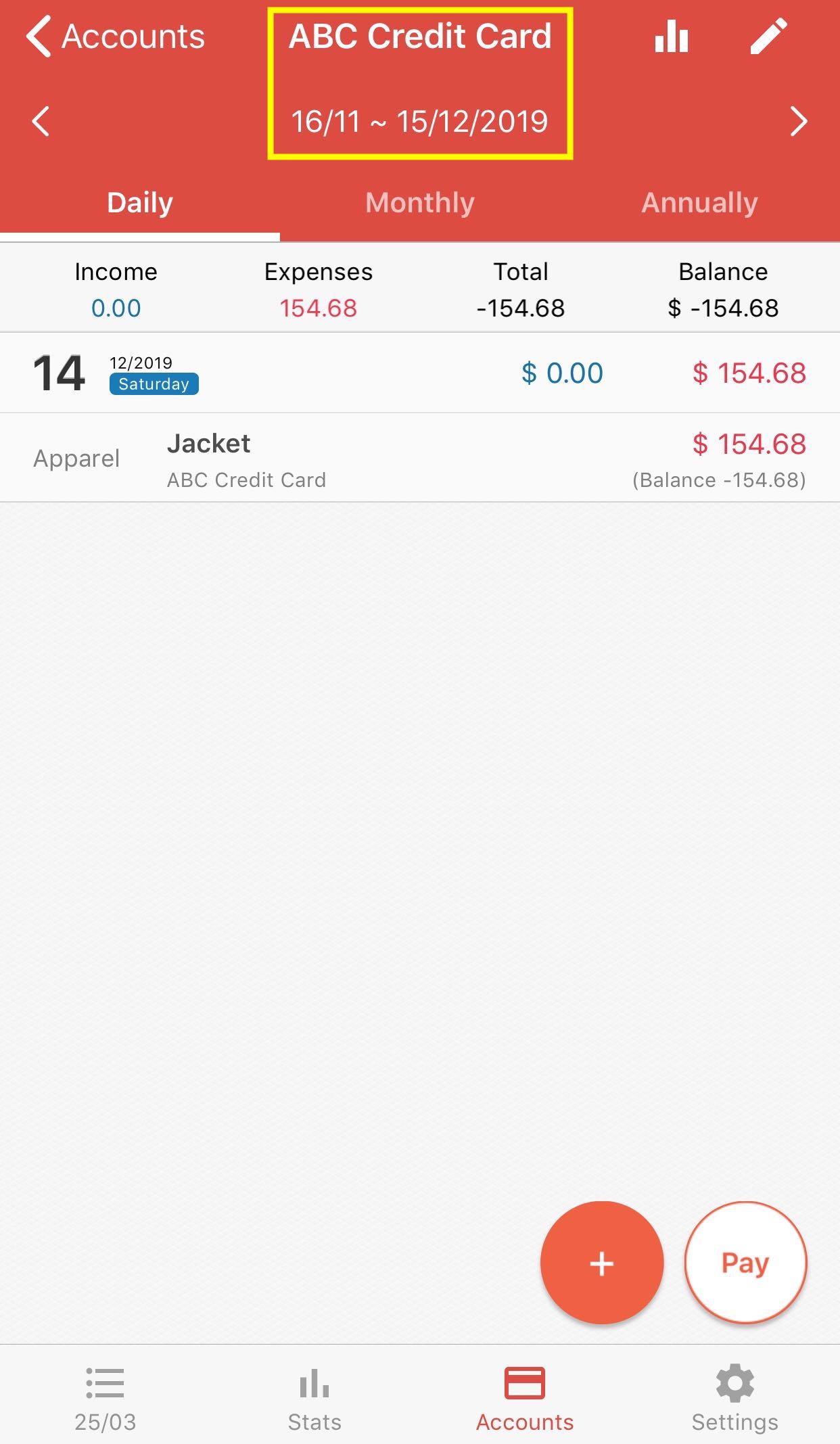 1. Automatic Credit Card Payment
The payment due date is March 19, and make sure you have enabled the auto payment feature.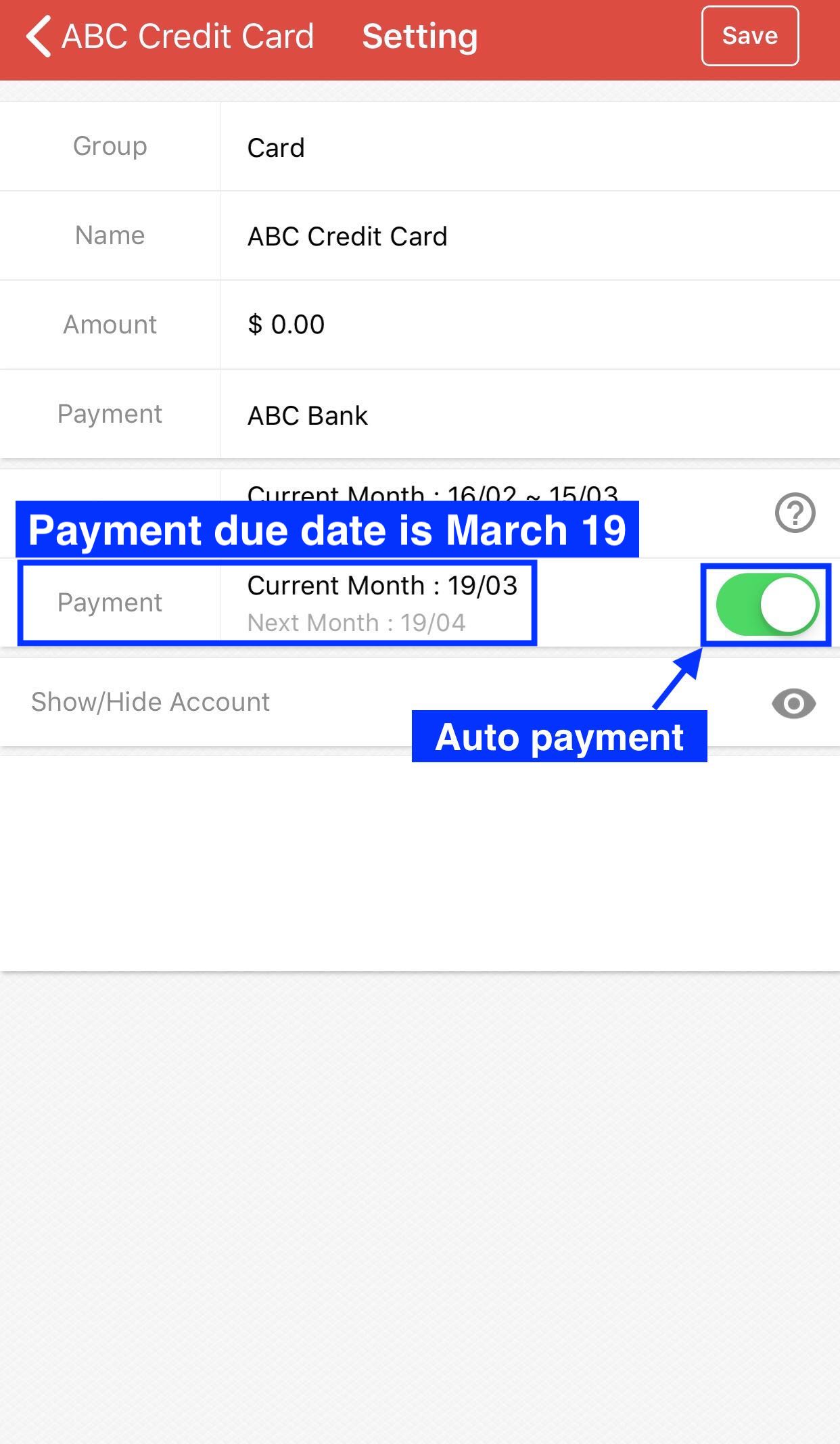 See the bill has been transferred from ABC account on March 19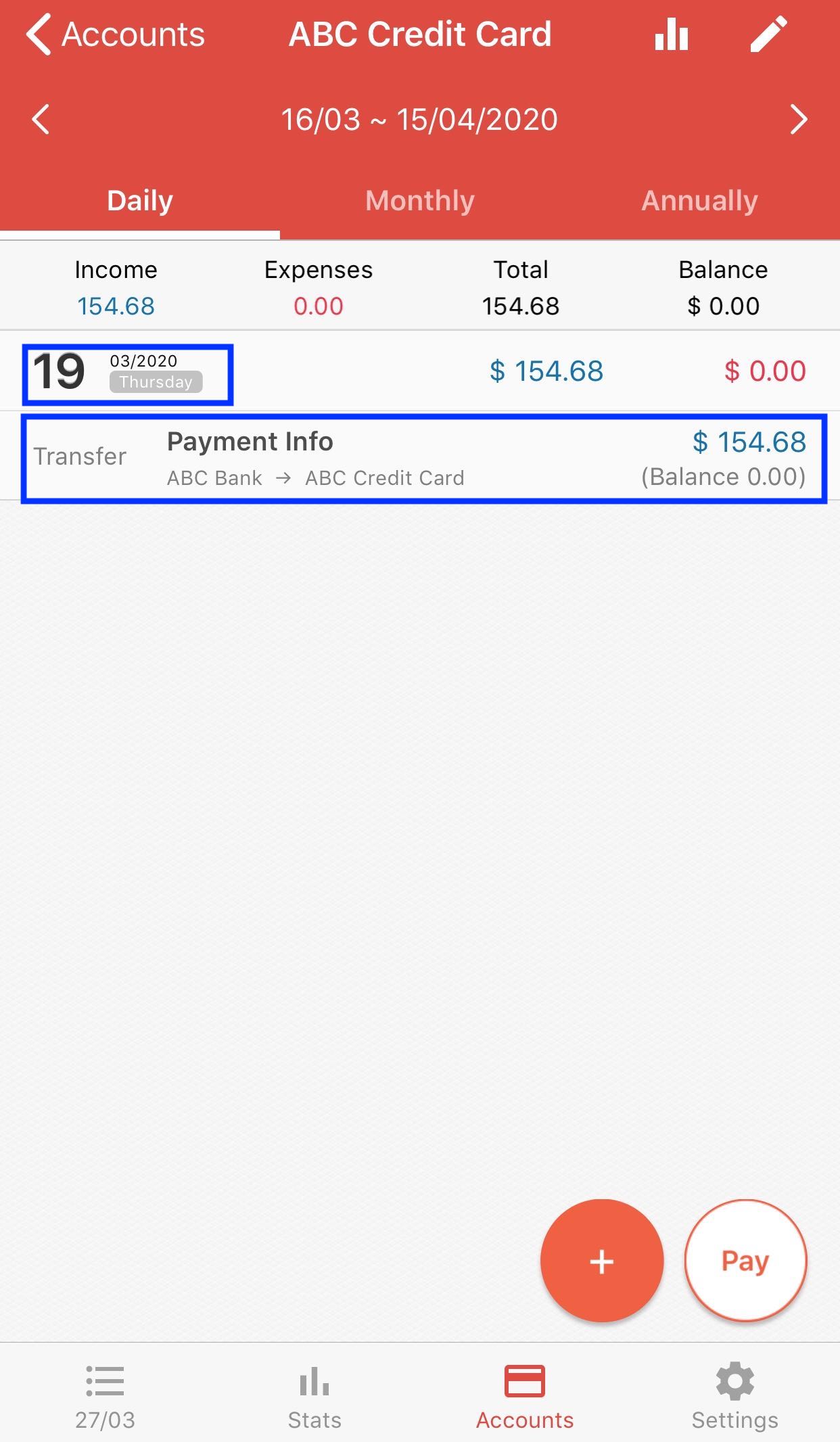 2. Manual Credit Card Payment
You can find the "Pay" button on the bottom of the right corner, please click the button.