Payment date indicates the date of your credit card issuer actually charges the bill from your account while settlement date indicates the date when the division between payable balance and outstanding balance occurs.
A typical credit card issuer allows users to decide the payment dates by themselves.
Having said that, if the settlement date is 15th of each calendar months, payable balance would be expensed between 15th from previous calendar month to 14th of the current calendar month. Any other expenses occur after those dates, would be considered as an outstanding balance.
For example, if you set up the settlement date as 15th of each calendar months and today is 19th Mar,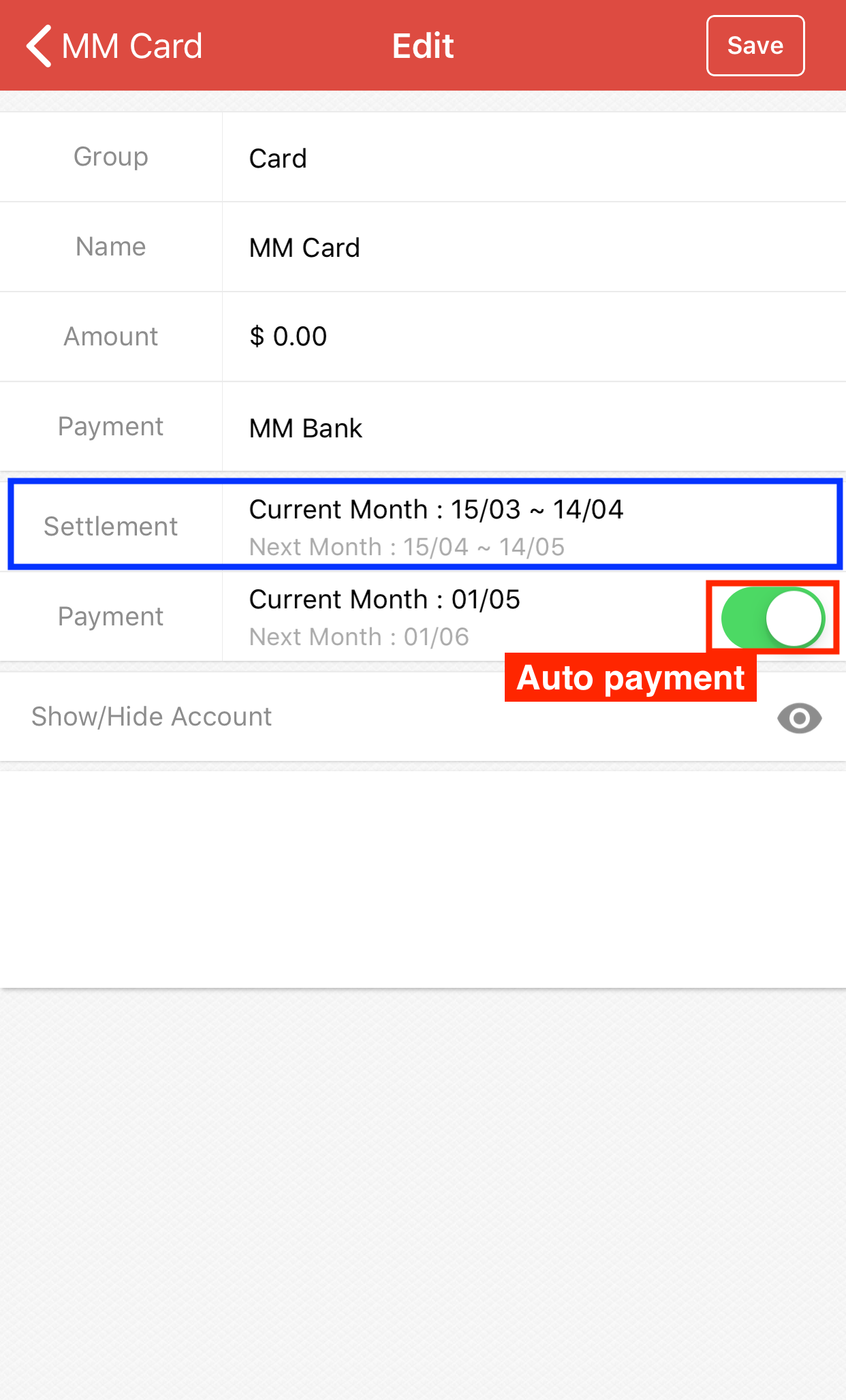 Payable Balance: 15th Feb - 14th of March
Outstanding Balance:15 March - 14th of April
And then, becoming on 15th May,
Payable Balance: 15th Mar - 14th of April
Outstanding Balance: 15th April - 14th of May
However, please take a note that if there is an outstanding balance prior to the settlement of payable balance or additional charges occur, these amounts will be included in Payable Balance.