When you are recording rebates or simply paid with your card when you go out with your friends and received their shares in cash, you can just record them by following instructions below.
For example, when you go out for dinner with your friend and you paid the bill of $35 then your friend will pay back your share in cash, you record $36 as a card expense first.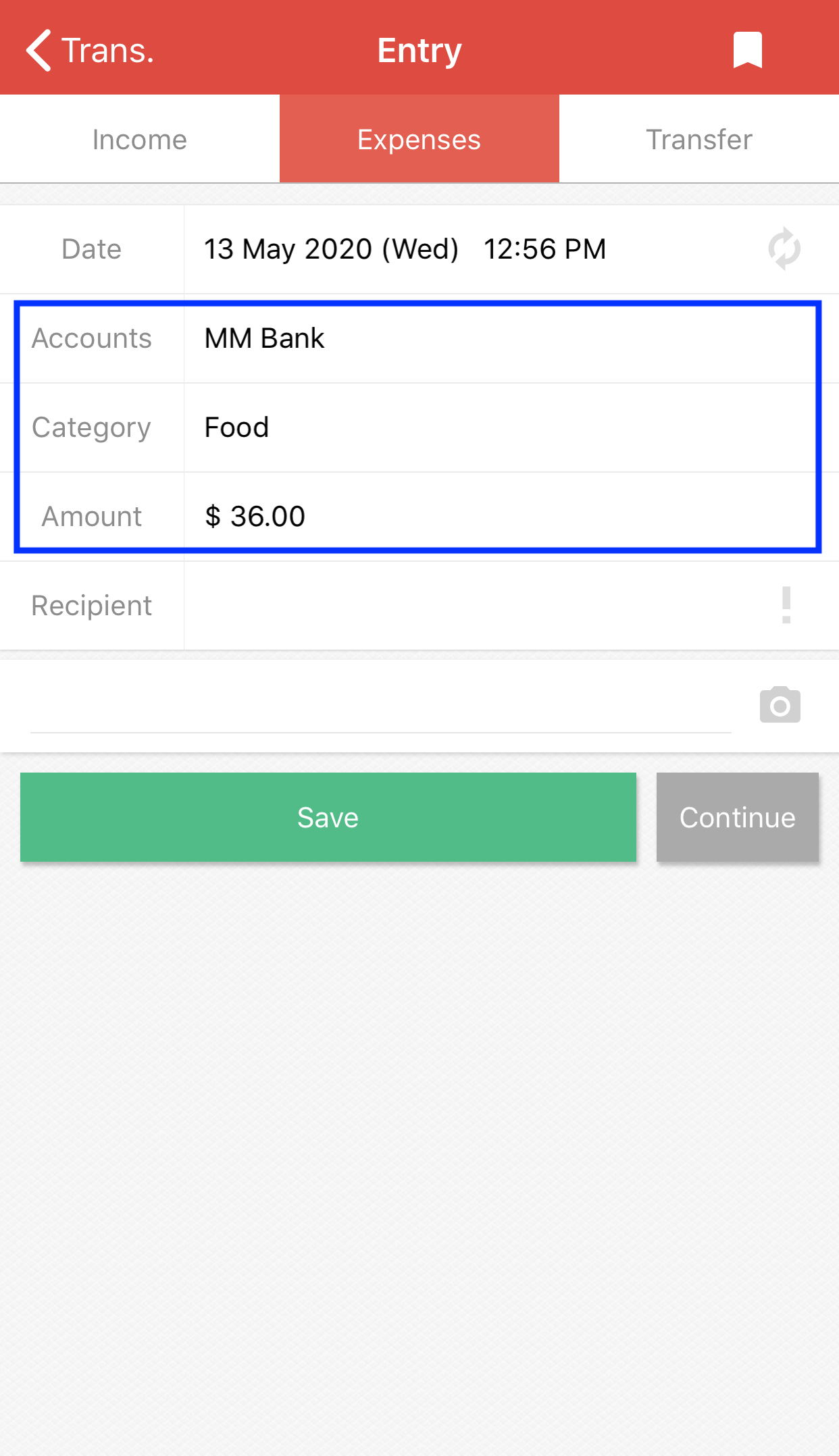 The important aspect to note is that these two transactions should be under the same category. If you have recorded $36 of card spending under "Food" category, you should also record returning of your friend's share in cash under "Food" category as well.
Upon recording your rebate/return, as shown below, tap "Expense" button then start recording. However, the only difference here is that you need to put "-" in amount section. Therefore, in this case, will be -$18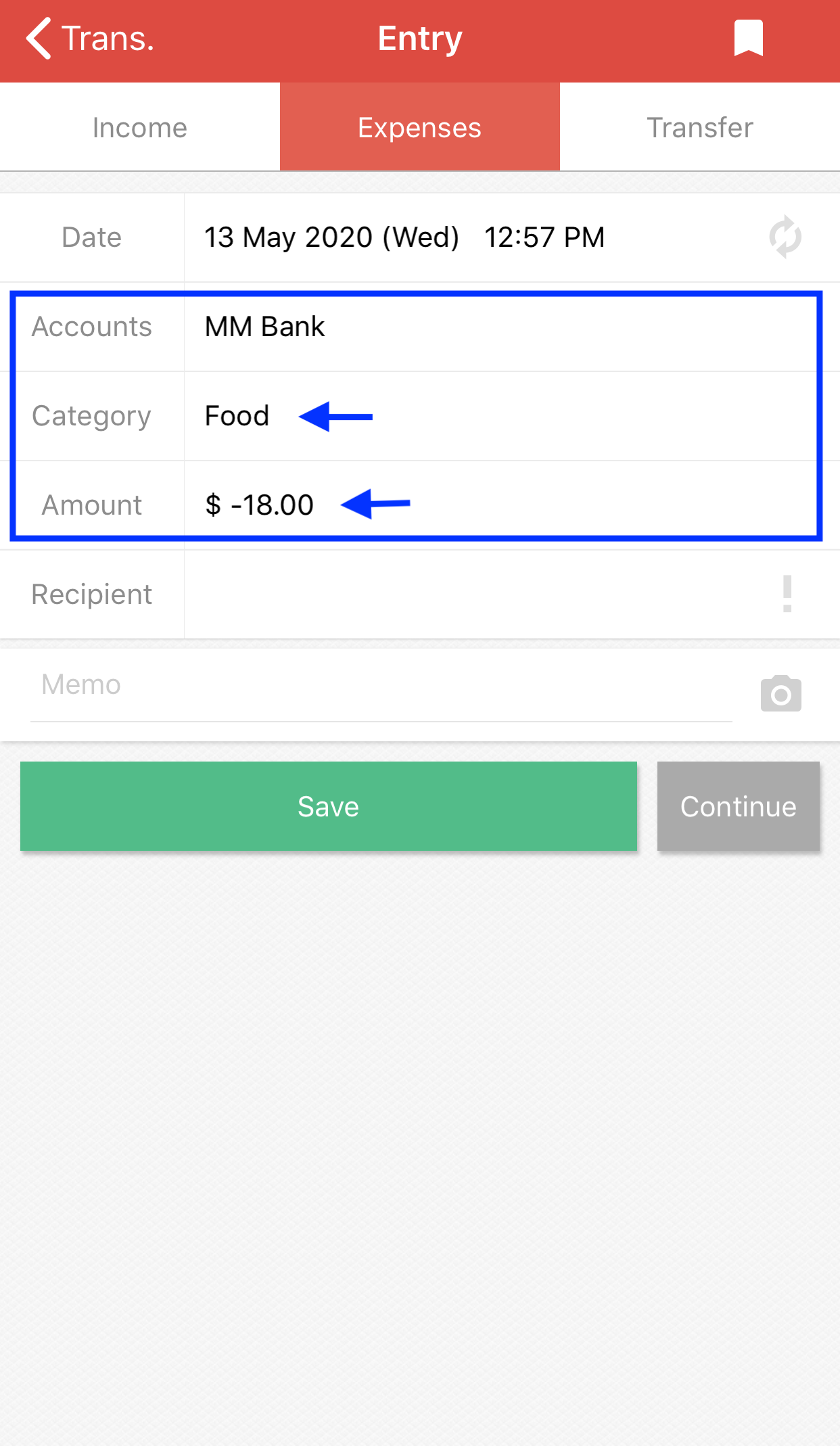 After you have recorded your spending, you can confirm that your card expense has been deducted to $18 as shown below.