Having a budget helps you manage your money, control your spending, saving, pay off debt, or stay out of debt.
1. In the "Stats. tab", you can find the "Budget" on the top > the "Budget Setting" button.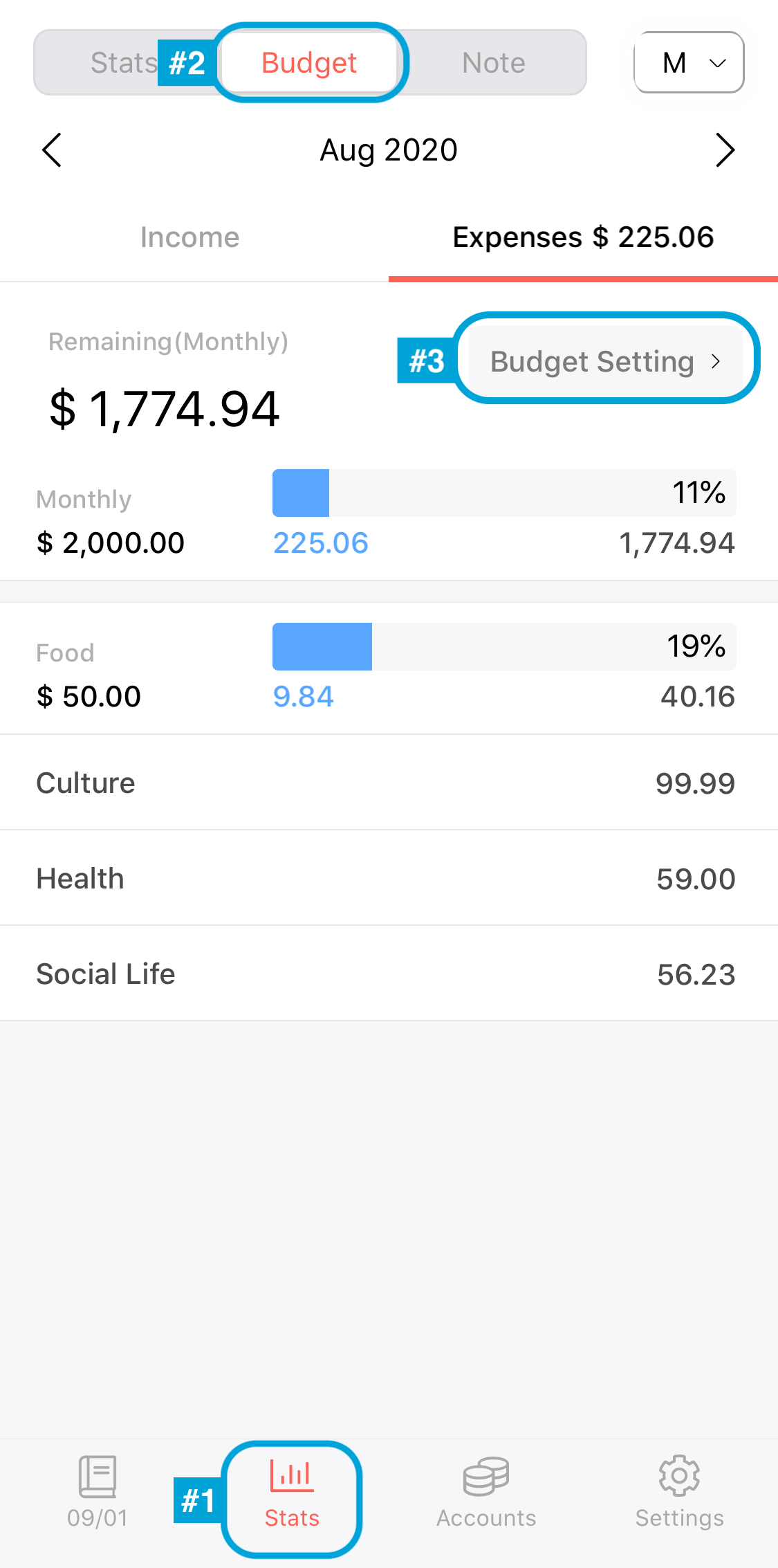 2. You will see the drop-down menu that can be chosen Weekly/Monthly/Annually.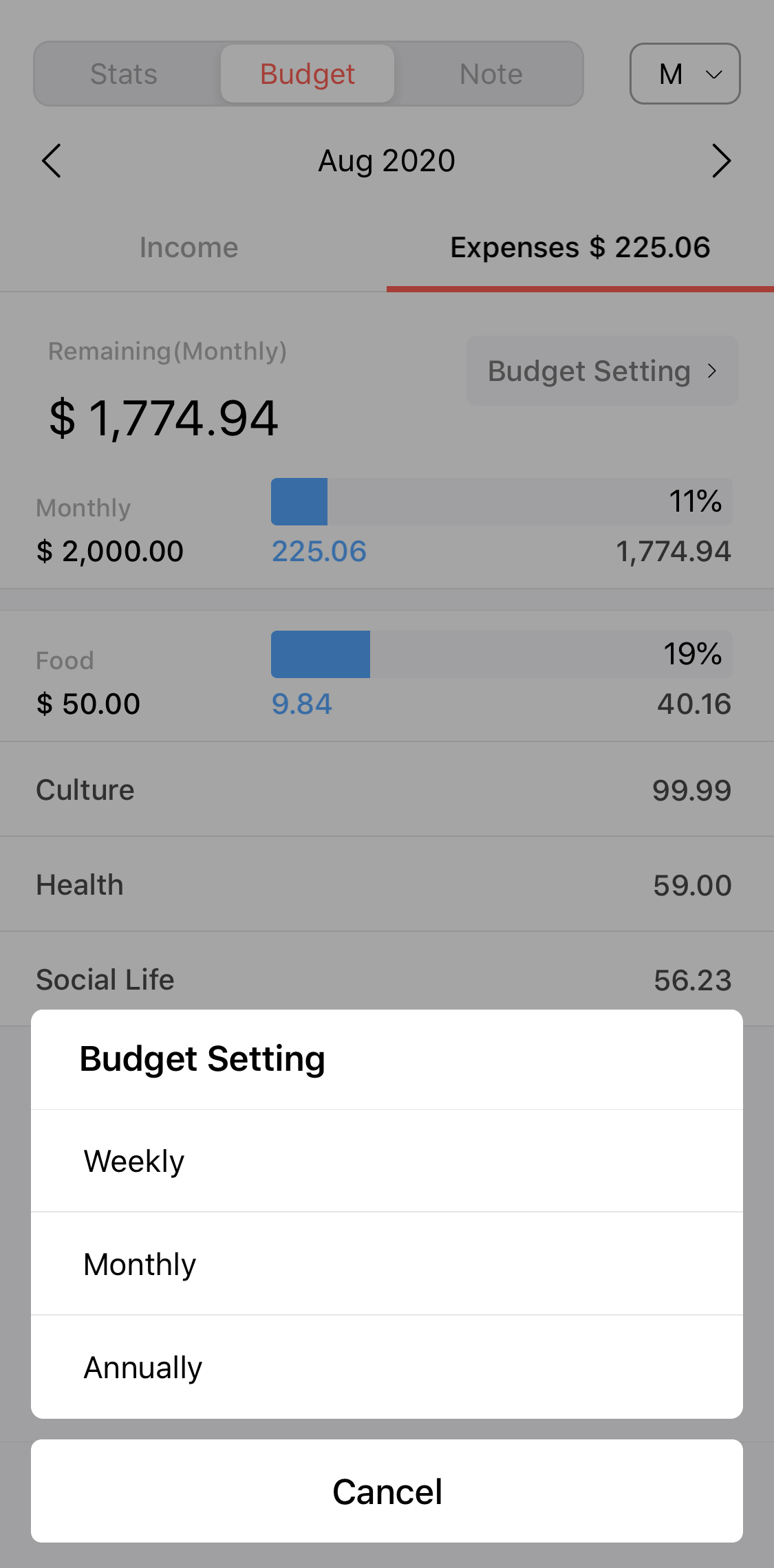 For example, to set up the budget for "Food".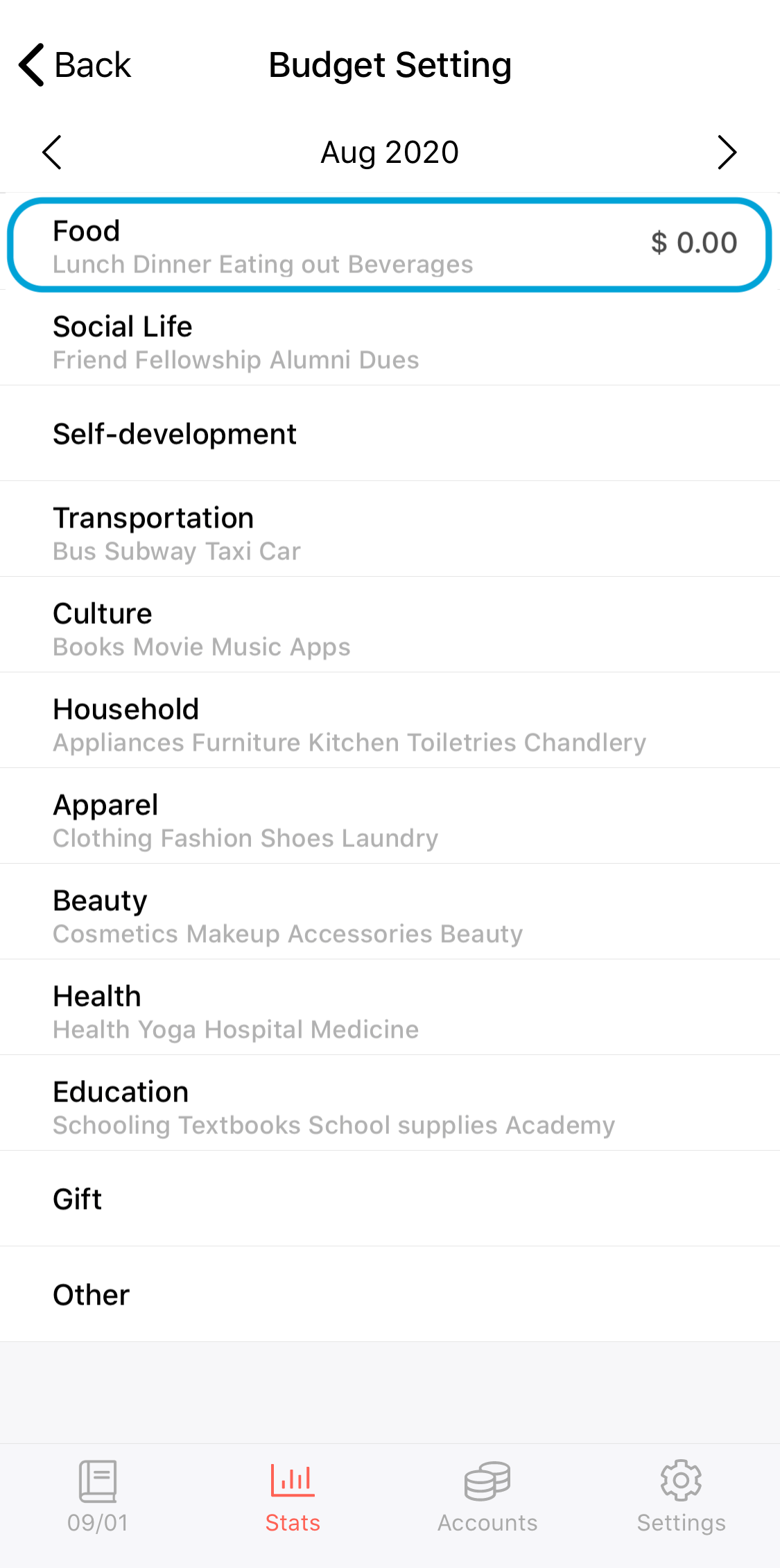 3. You can enter the total budget as well as sub-categories, if necessary.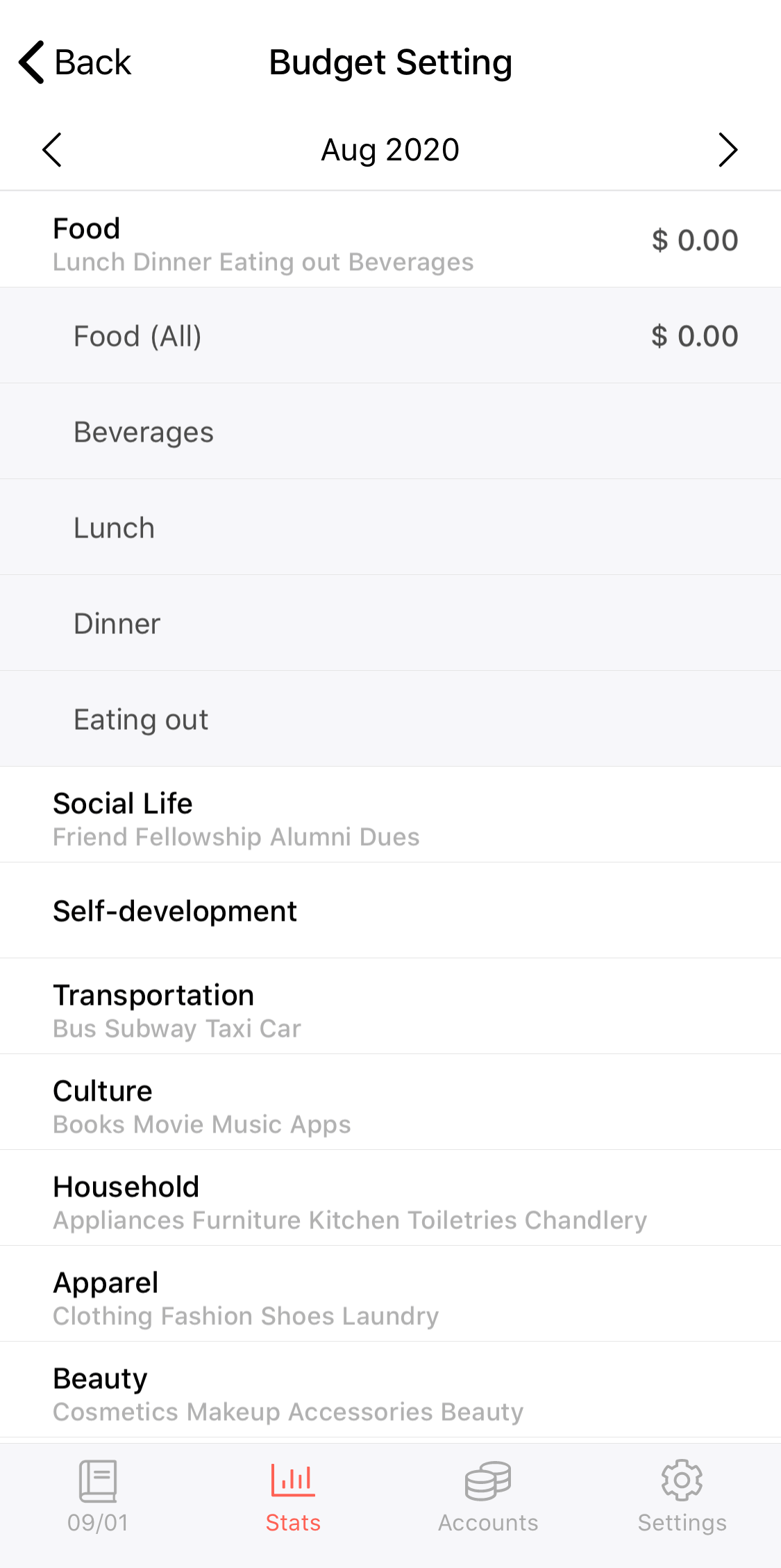 For example, you entered $400.00 for the total budget of food and $50.00 for the beverages of the sub-category.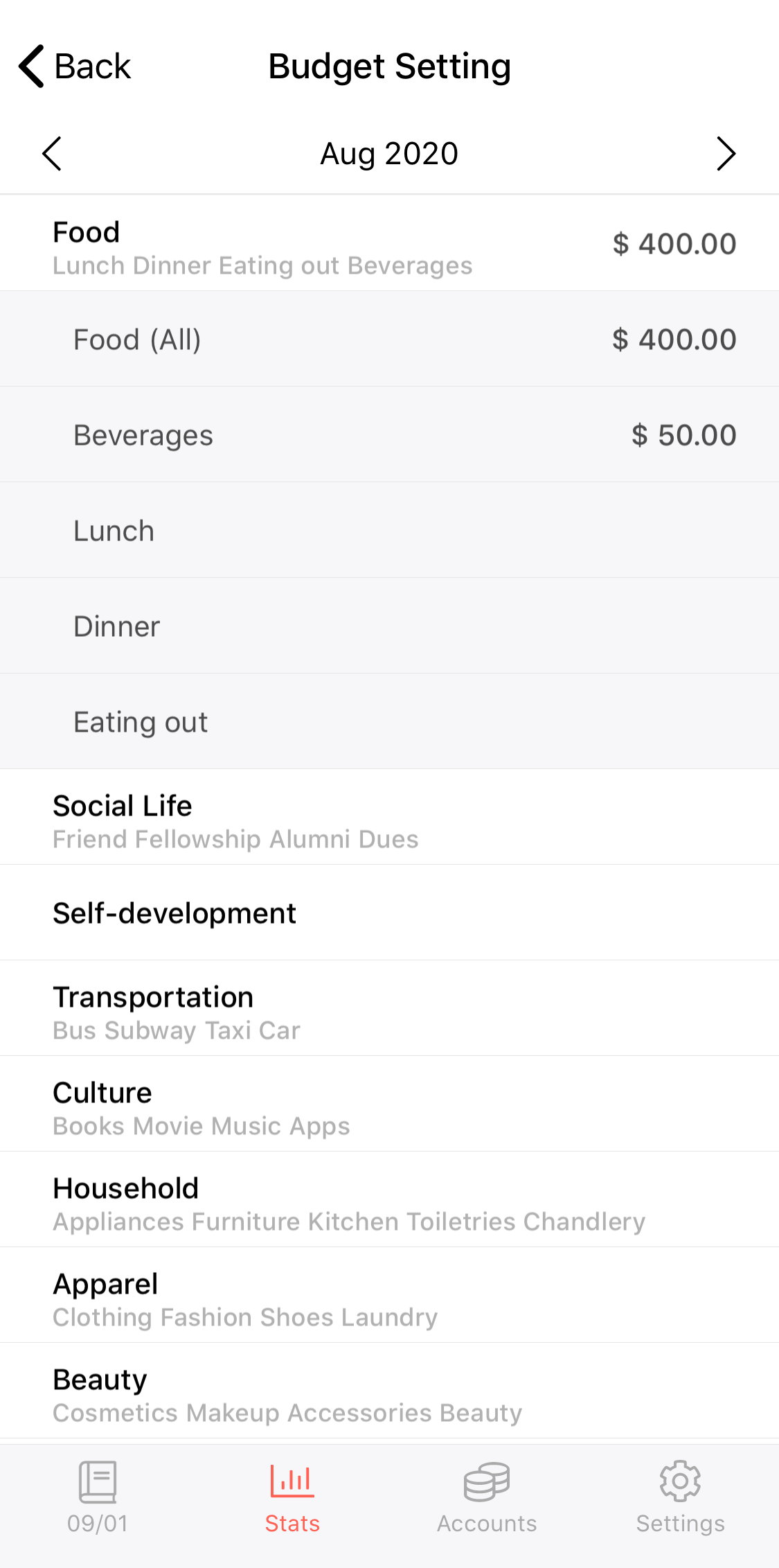 4. The budget bar is filling up so that you can see if you are meeting your target earning/spending for the duration (weekly/monthly/yearly) you chose previously.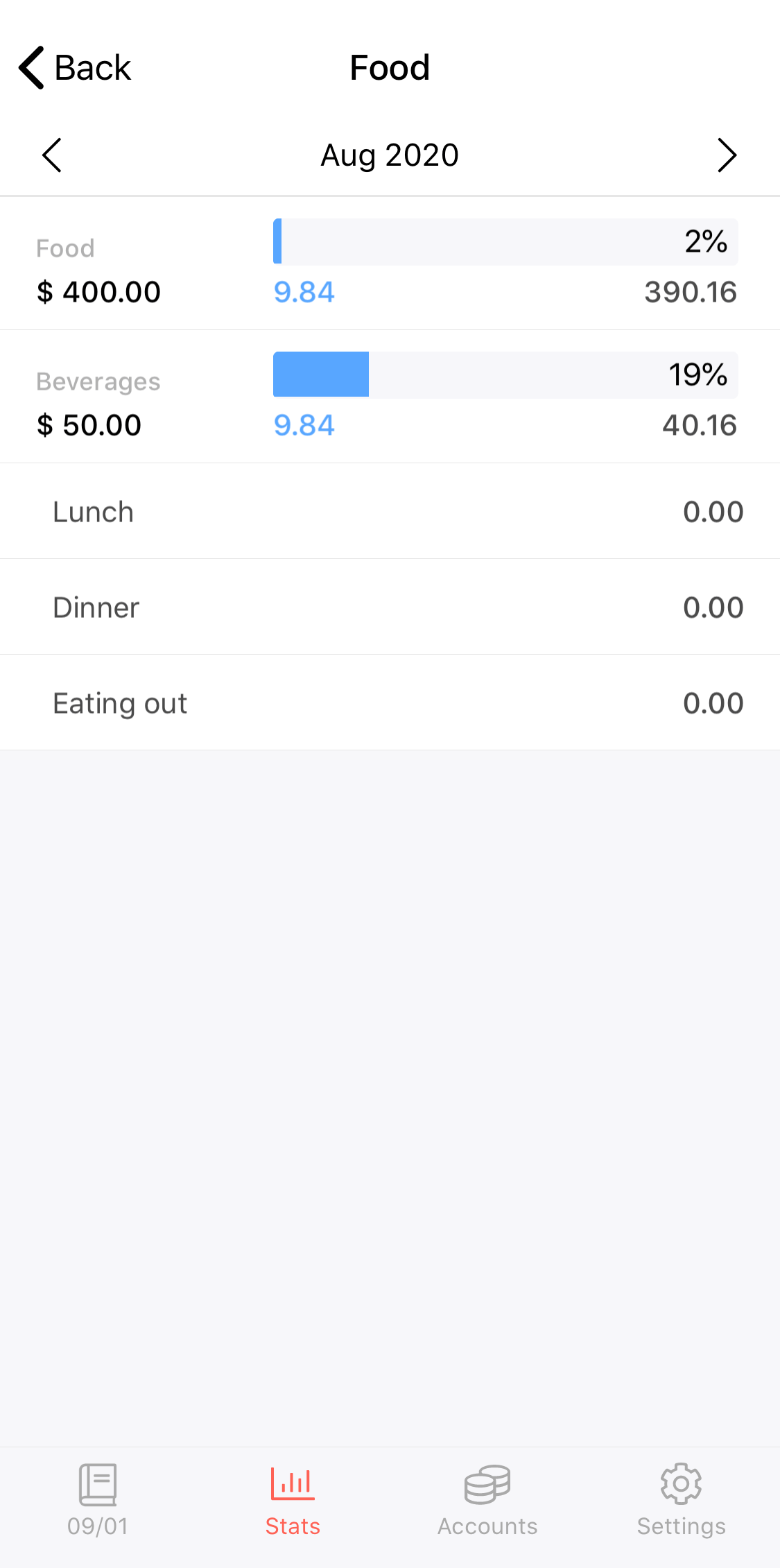 5. If you tab the category, not only bar graph but also check out the line graph to see the flow.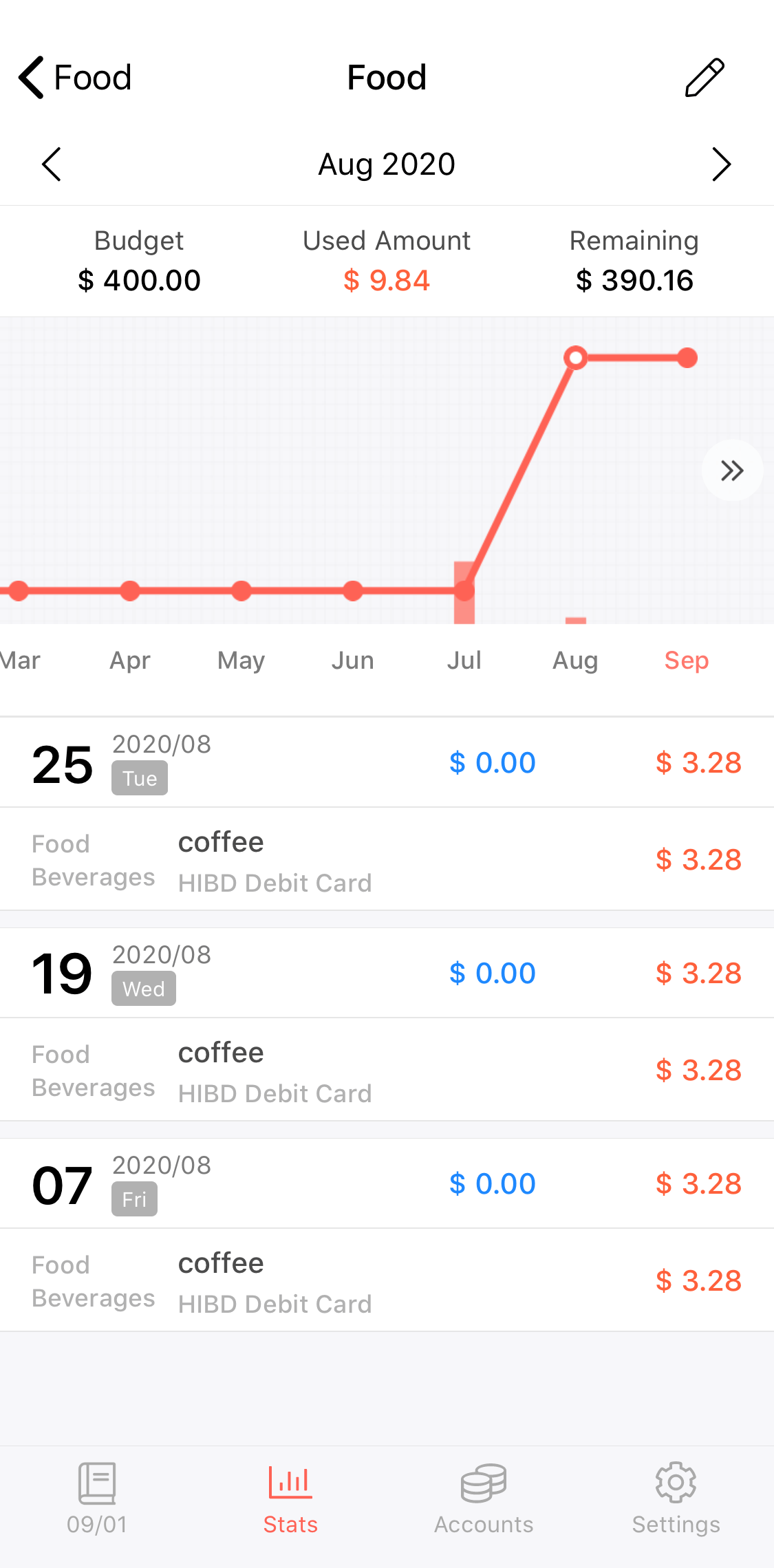 6. You can also access via the Setting page; Settings > Budget Setting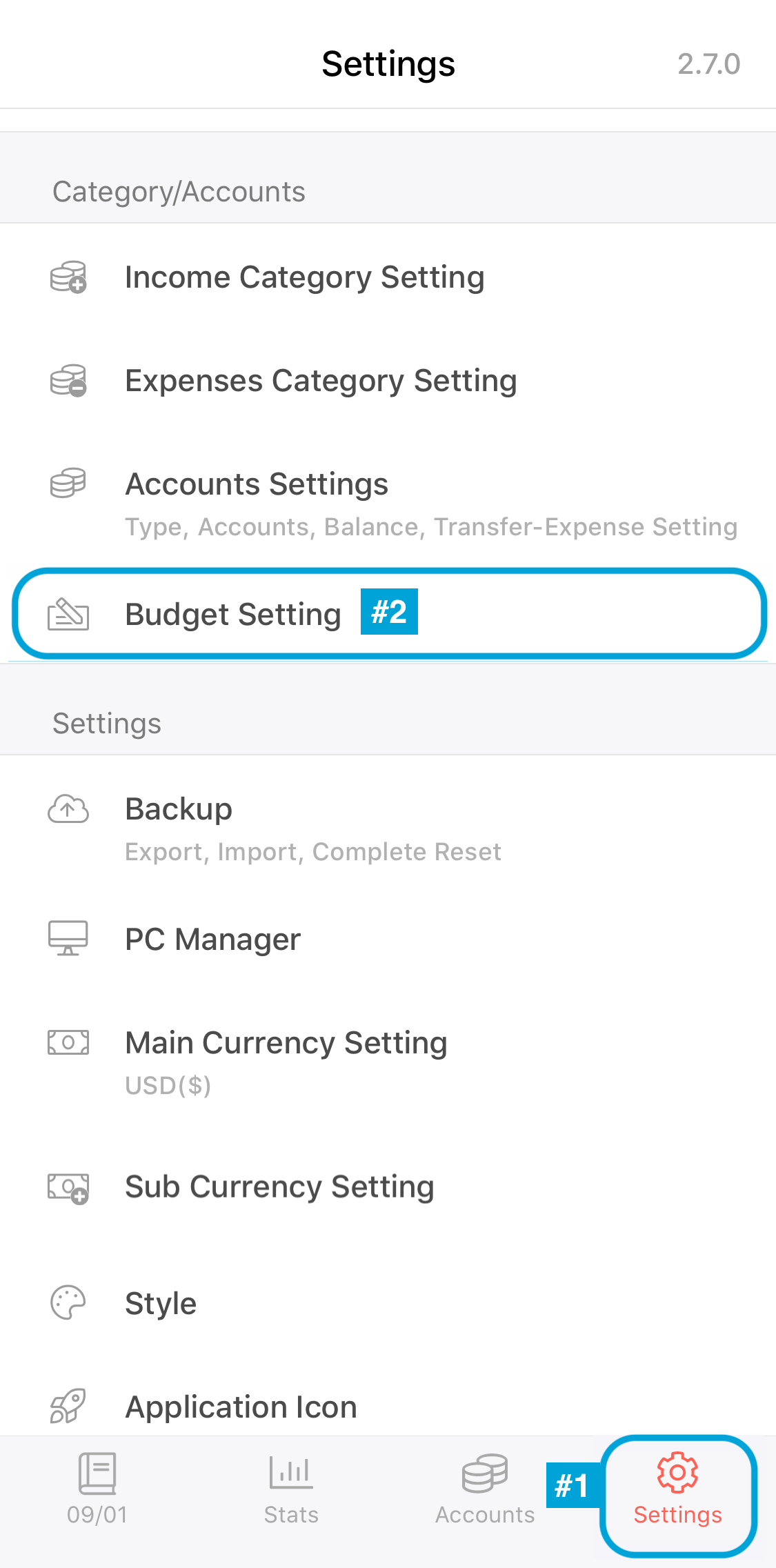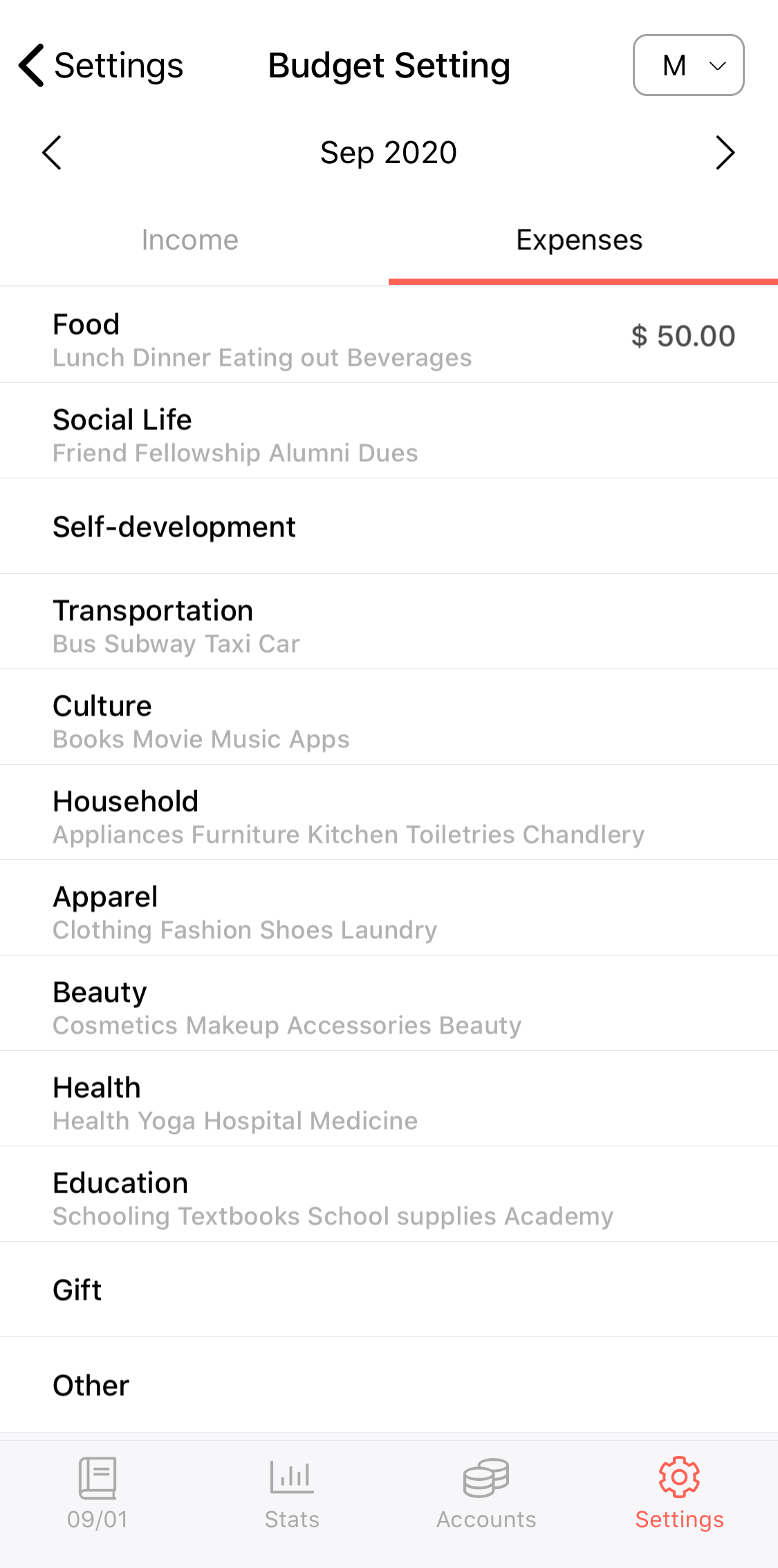 7. Also, you can delete the budget through the bin button.