If you are setting up the budgets for weekly, monthly, or yearly, it will be much easier to track your spending and help you to save money. 
In Money Manager, the steps are very easy! 
On the "Stats tab" you can find the "Budget" on top. Please find the "Budget Settings" button that is marked by the blue square on the bottom then it will direct you to the setup page.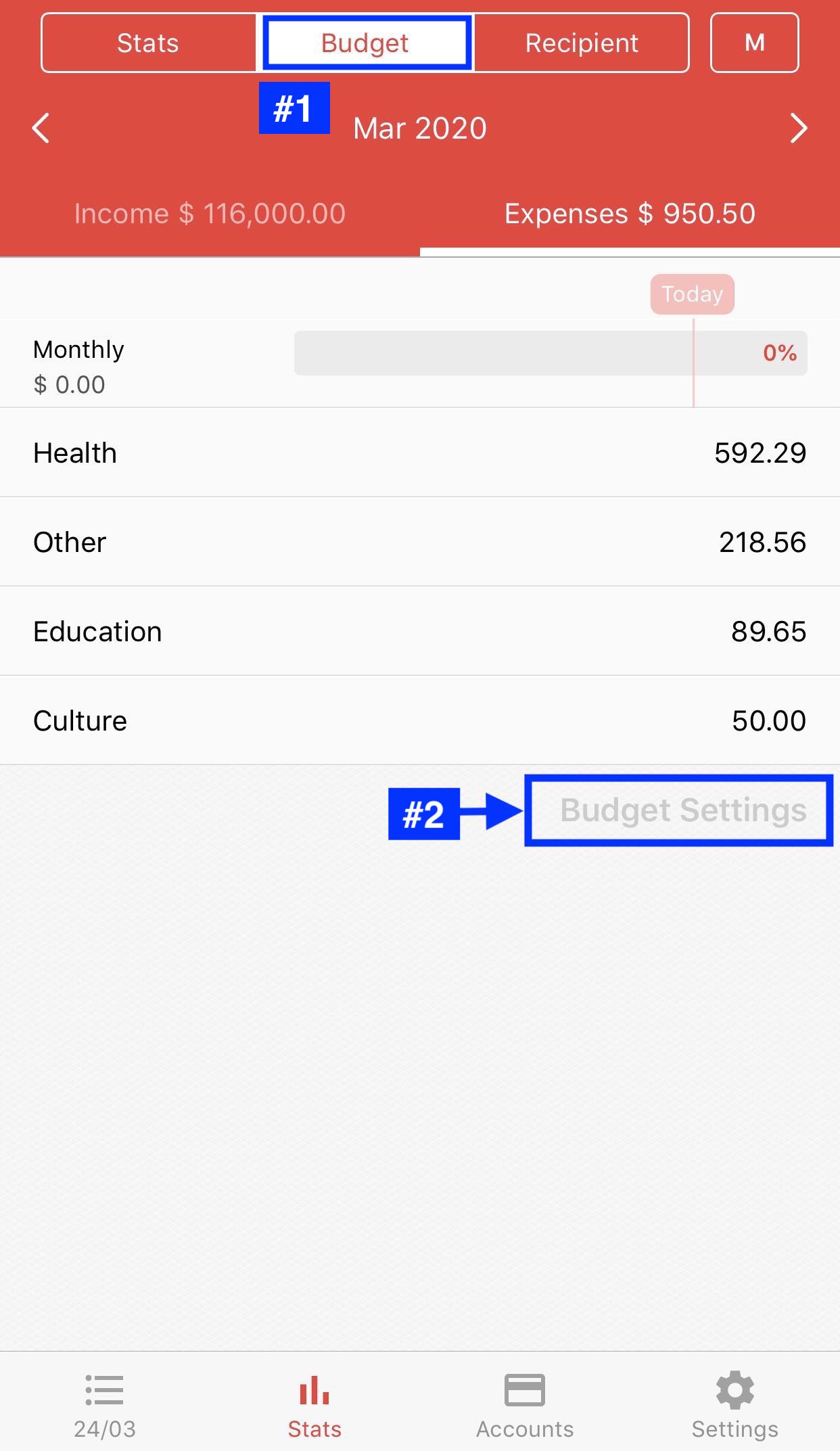 For example, to set up the budget for "Food", once you click it, the page will be turned where you can enter the amount.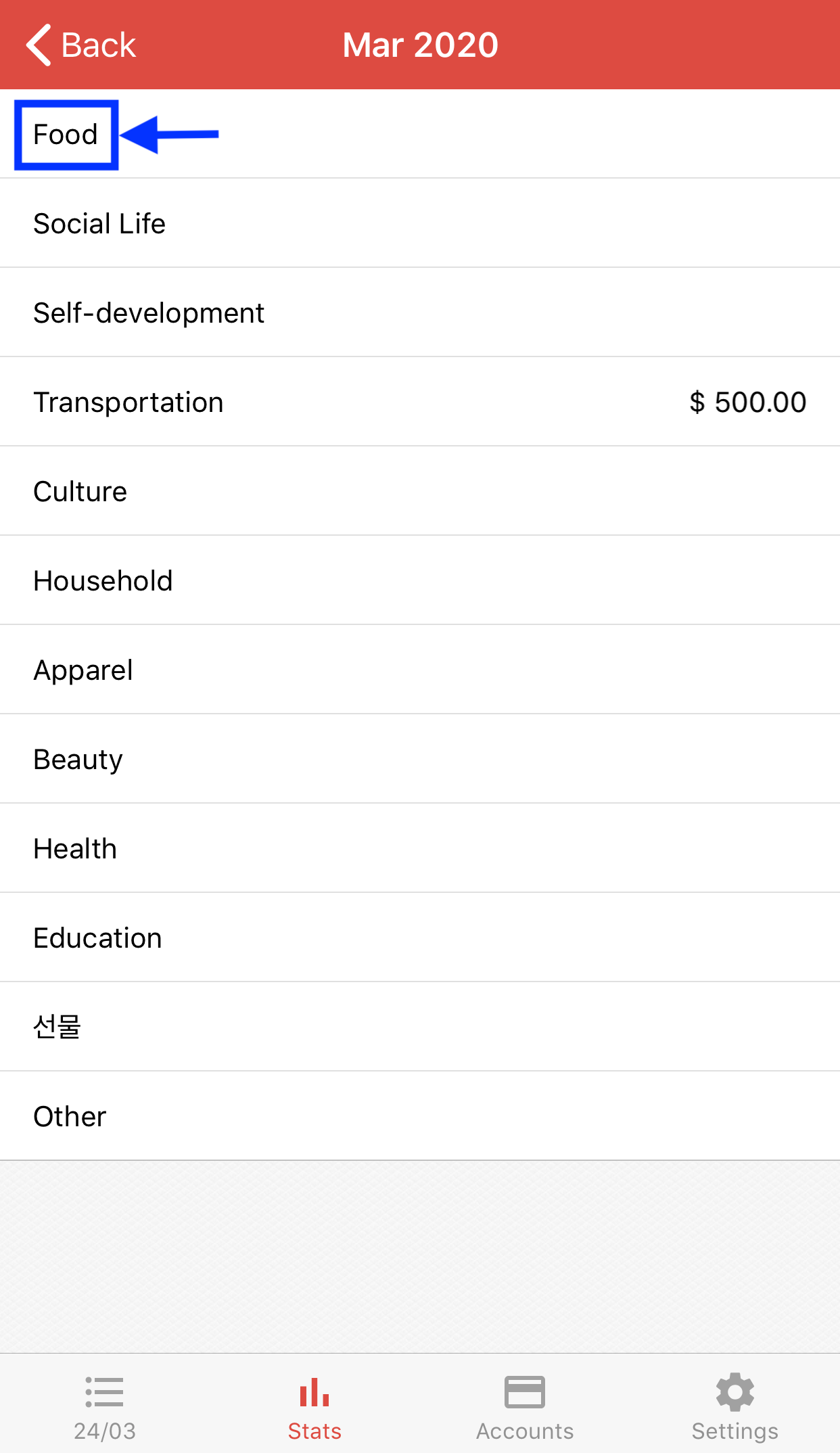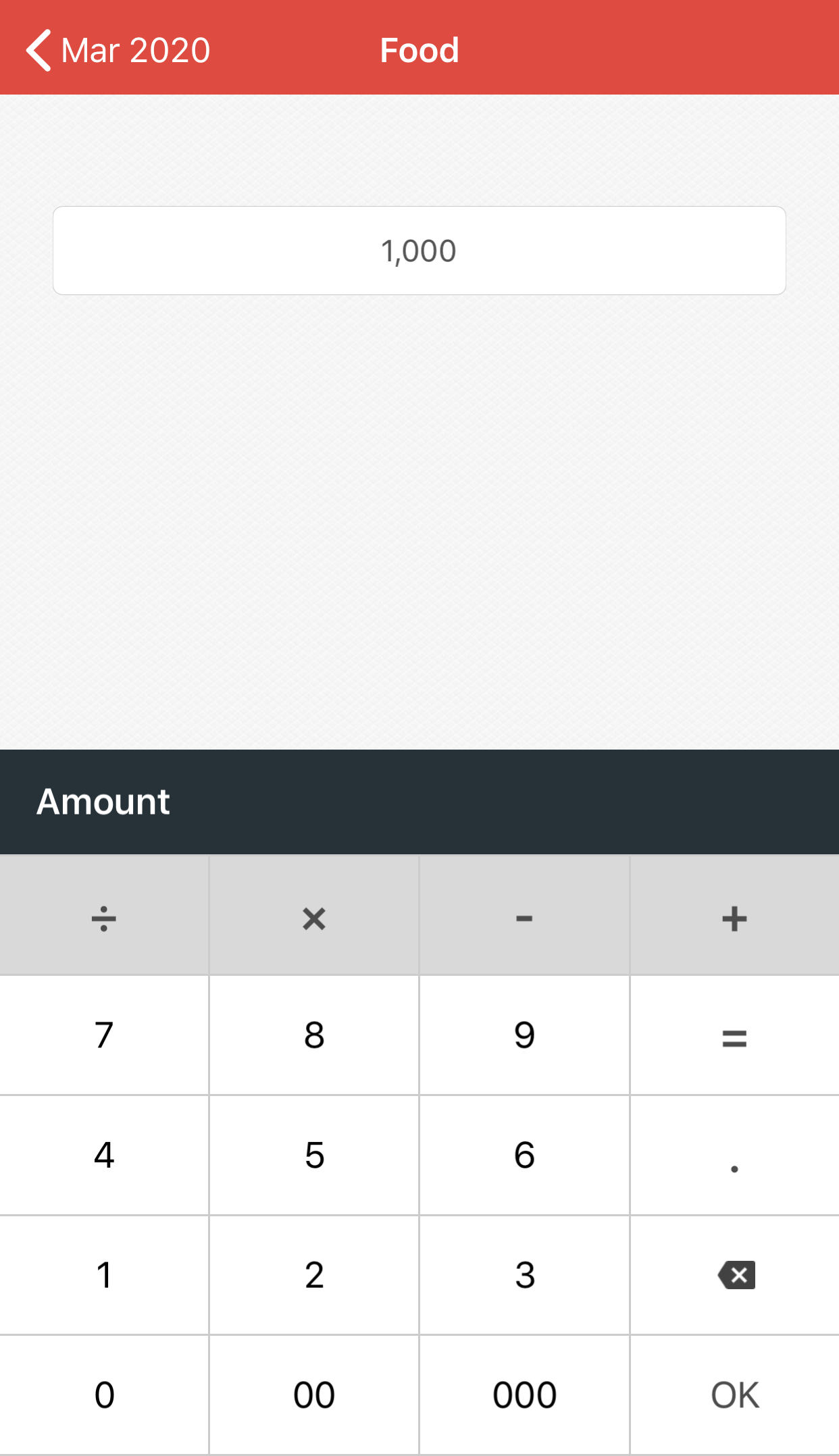 After that, you can see the budget bar is filling up as you keep on recording expenses so that you can see if you are meeting your target earning/spending for the duration (weekly/monthly/yearly) you chose previously.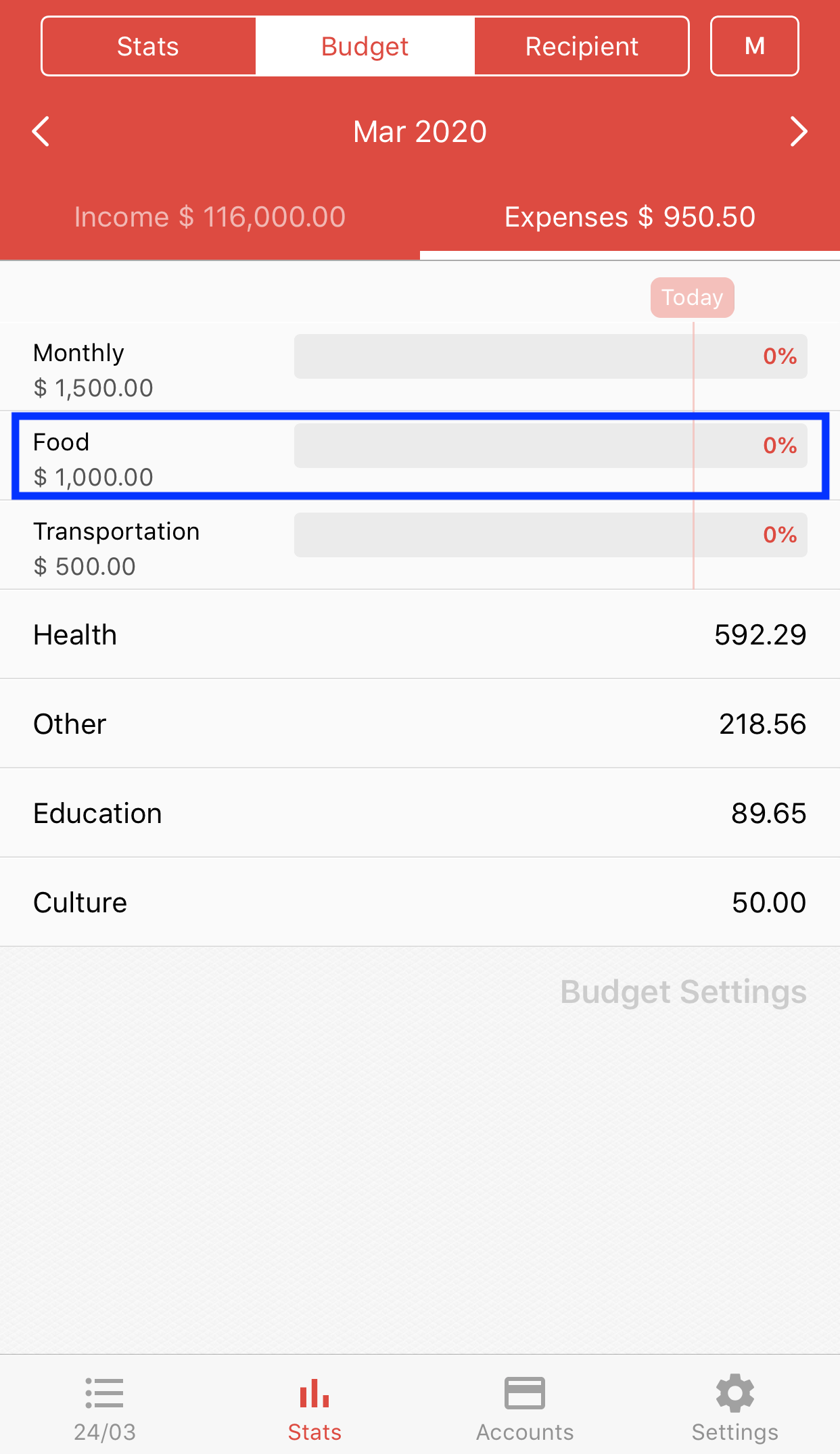 How to set up weekly and annual budgets; the same steps as monthly. Simply click the "M" button that is top of the right corner, then you will see the drop-down menu.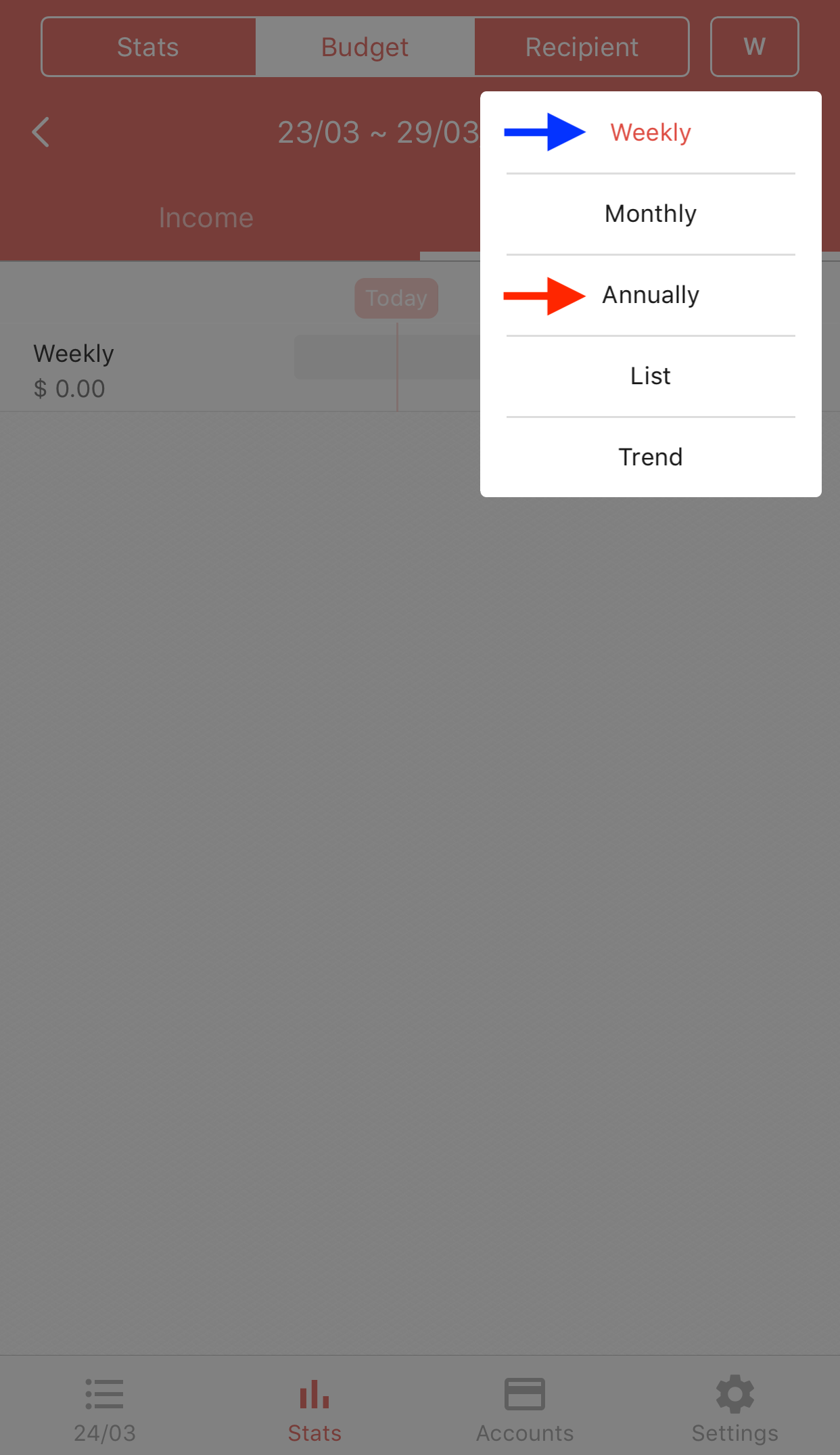 You can also access on the Setting page; Settings > Budget Settings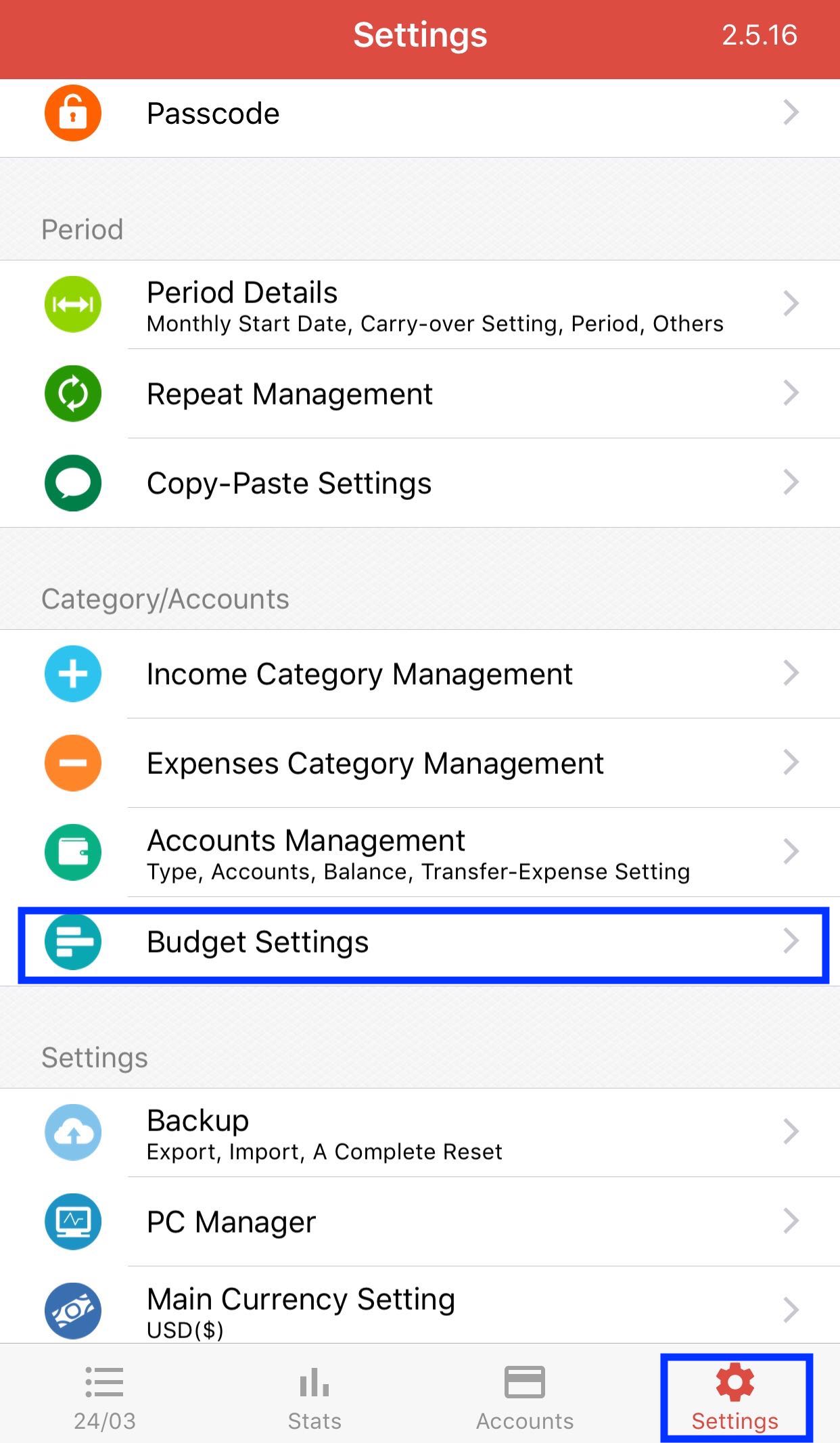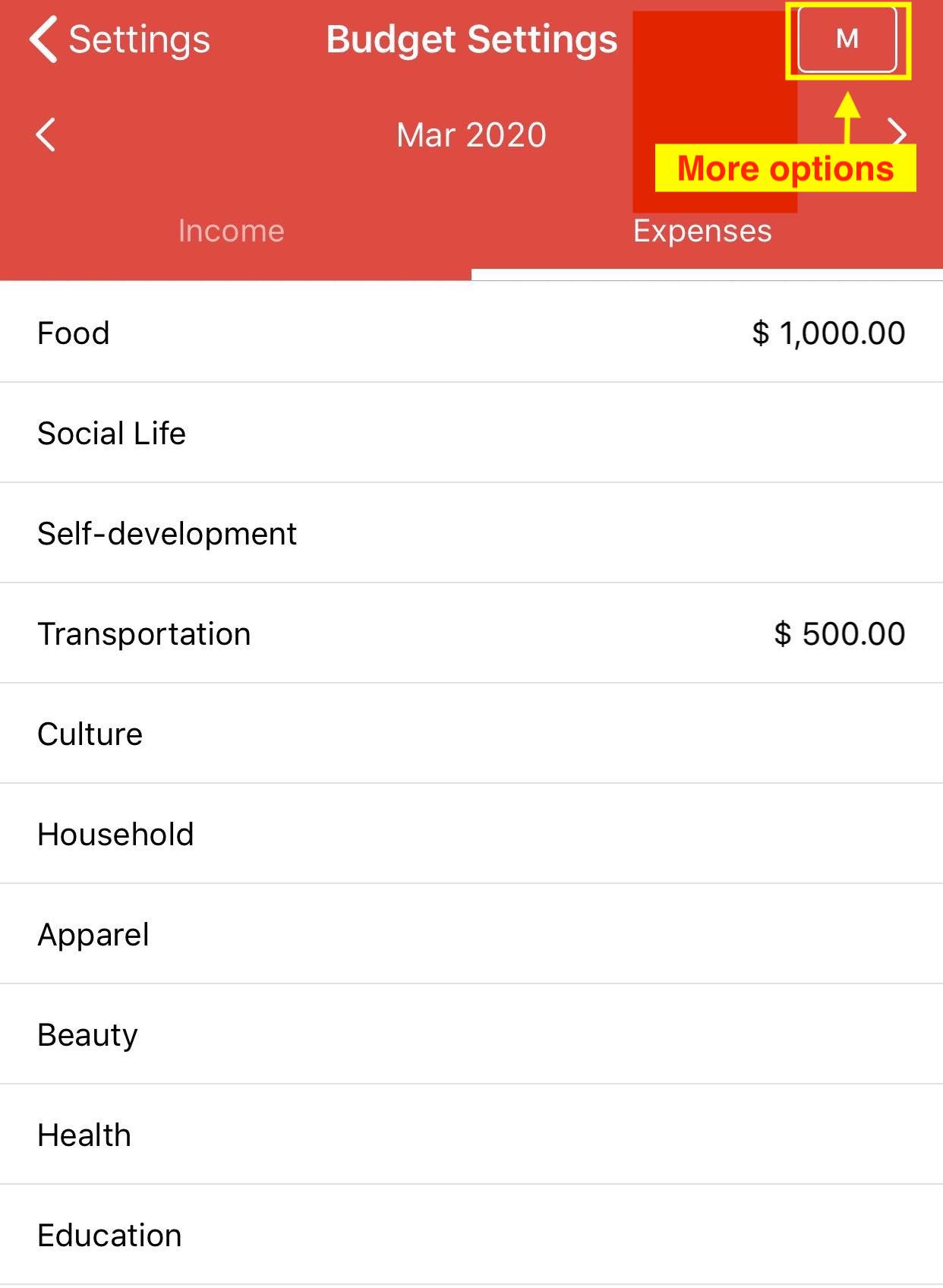 Also, you can delete the budget. Please click the garbage bin icon on the top-right corner.