While the transfer works within your accounts in Money Manager, you can set the transfer transaction like Savings/Investment/Insurance/Loan as an expense.
This can be applied to particular accounts, such as Savings, Insurance, investments, and Loans.
As enabling the "Transfer as Expense" function, the amount specified in that "transfer" payment would be applied to the total balance in the Accounts tab.
* Please note that this feature is not applicable to Cash/Bank/Card/Debit card accounts.
Settings > Configuration > Transfer-Expense Setting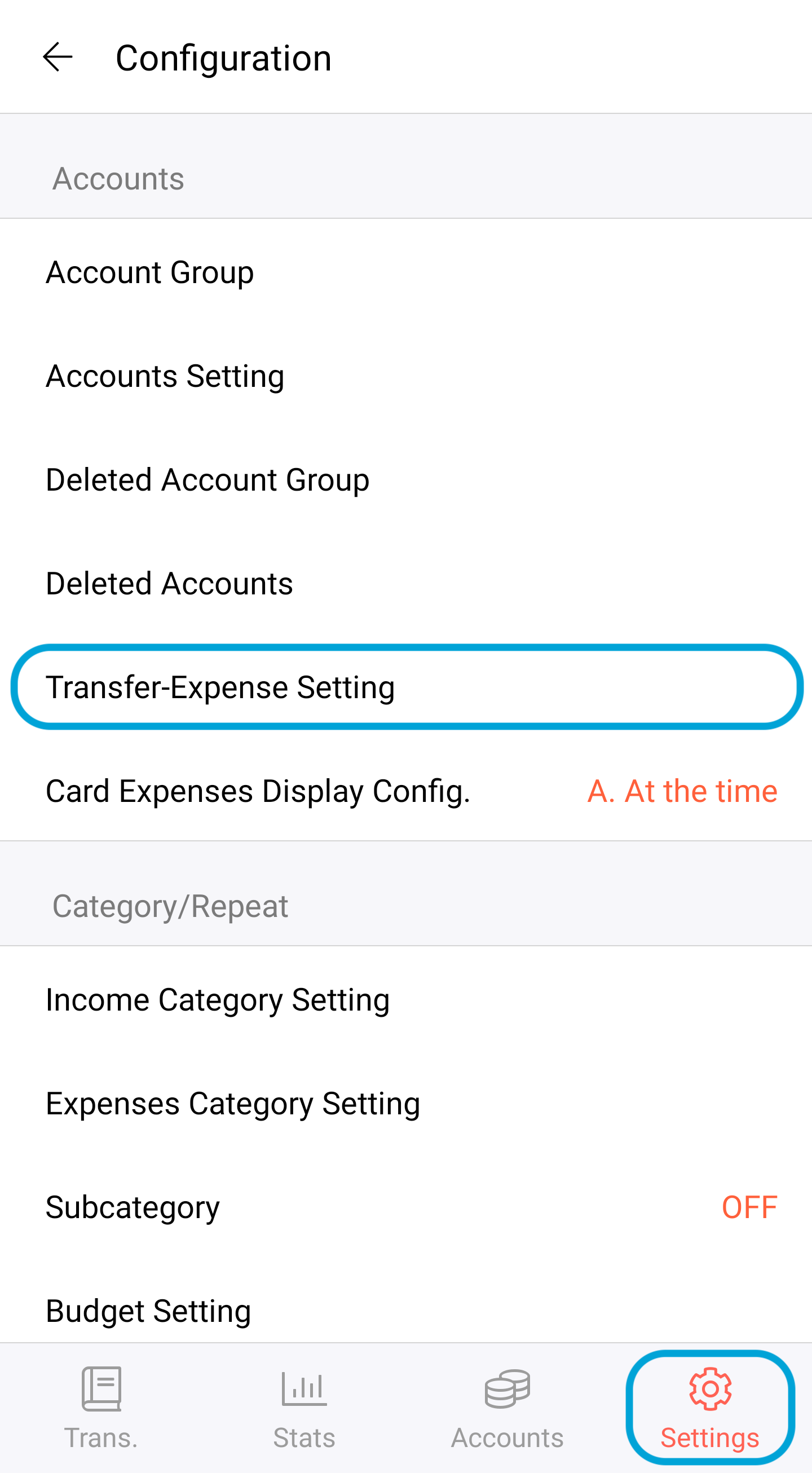 If you uncheck the option, you will see transfers from savings/investment/insurance/loan are now considered as "Expense".