Have you accidentally deleted an account? Or do you need to restore a deleted account? In Money Manager, you don't have to worry about it. You can simply recover deleted accounts, they will be stored here with their respective transaction history.
1. Managing Deleted Accounts
Please go to Settings > Configuration > Deleted Accounts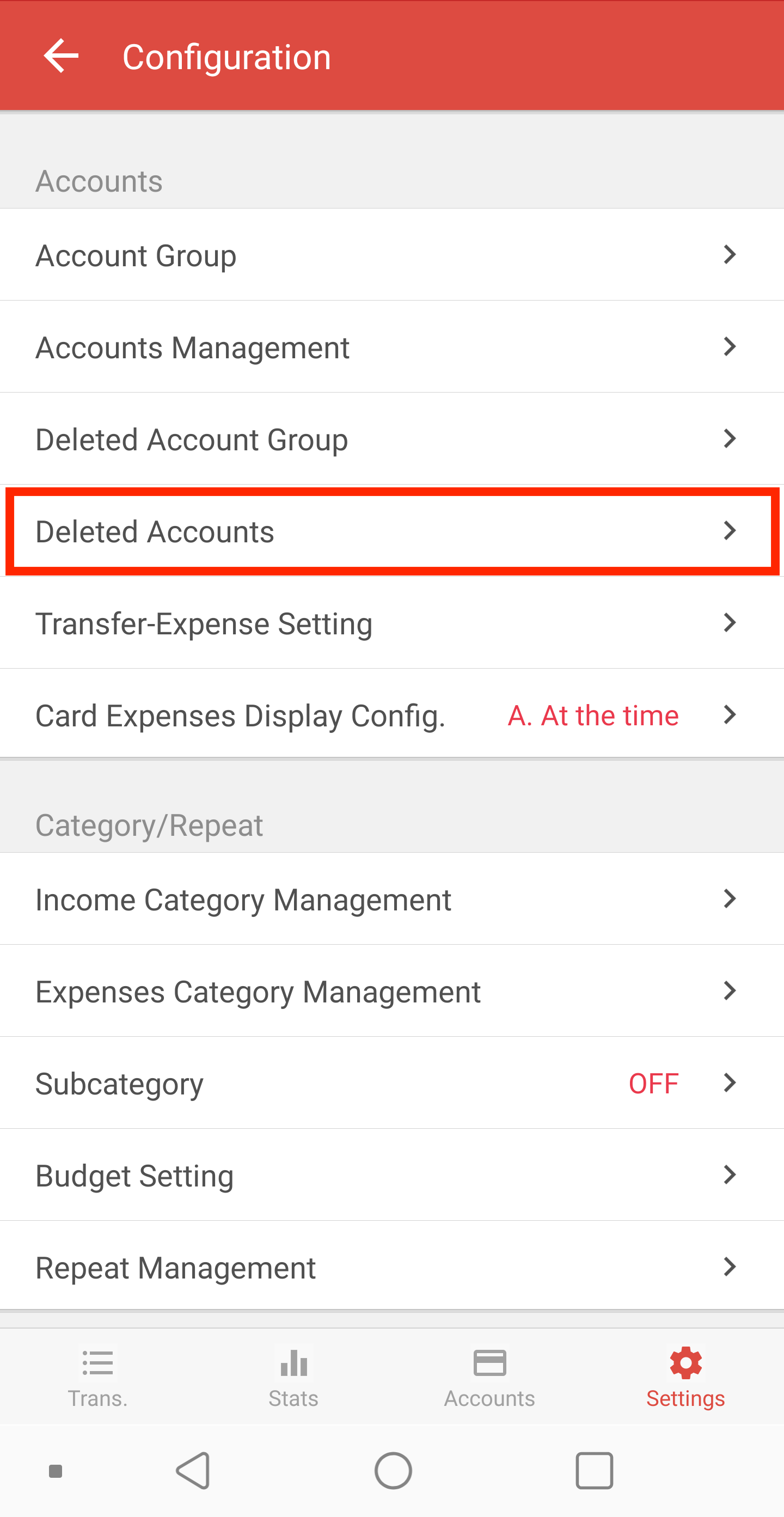 Here, you can see the list of deleted accounts, please click the ">" button to restore.
You can also delete the account permanently by click the "-" button.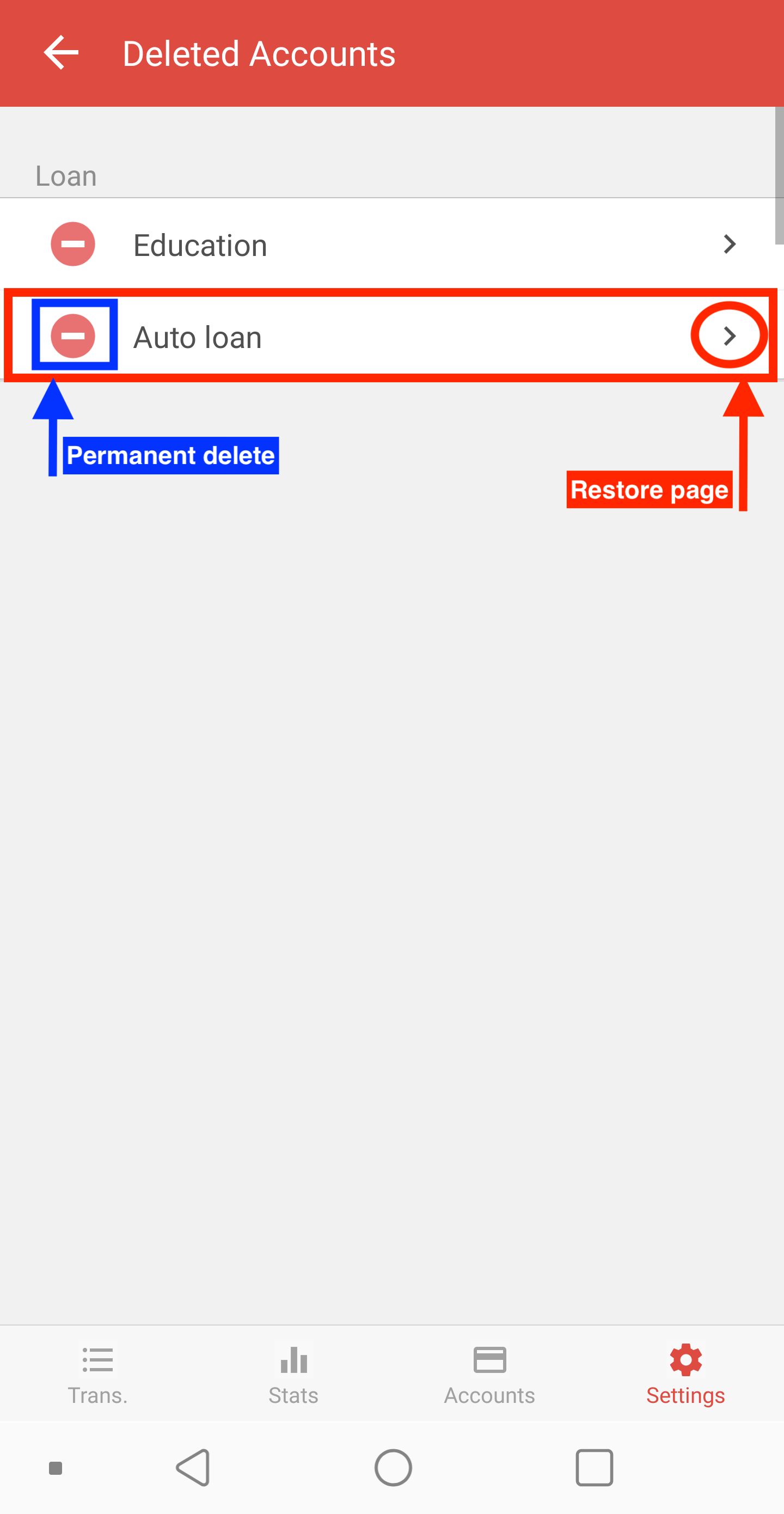 This page shows details of the deleted account. Click "Restore" button and confirm.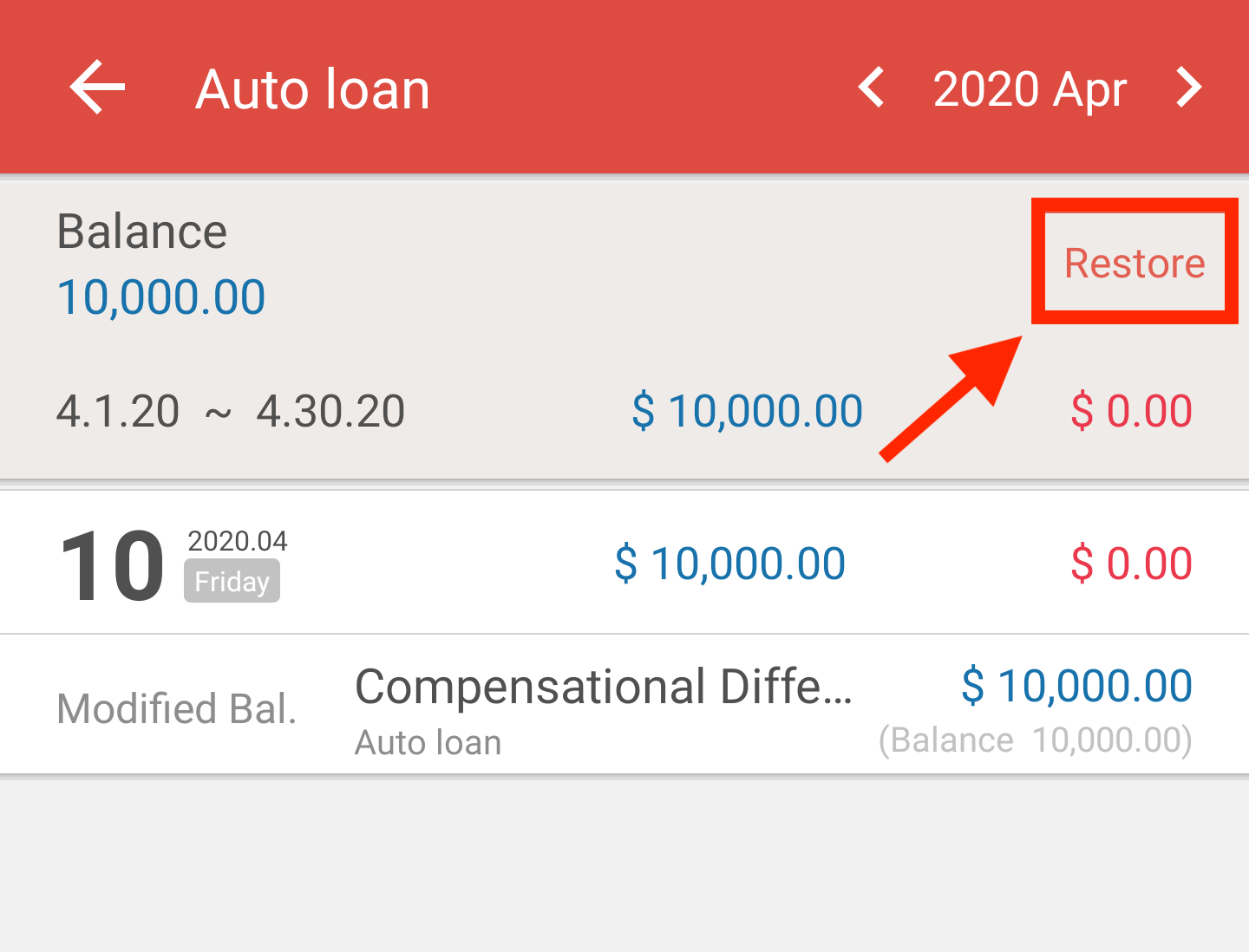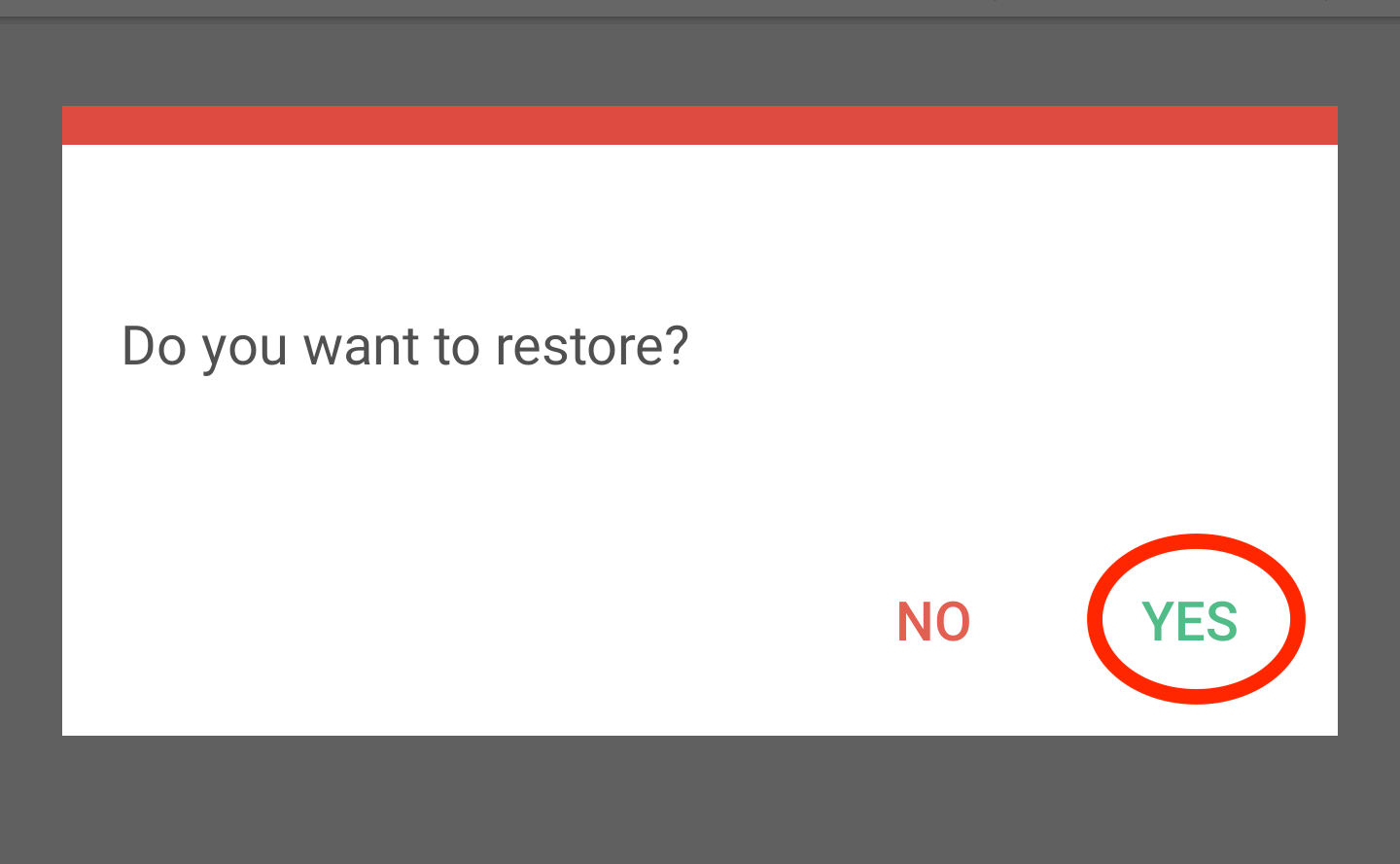 2. Managing Deleted Account Group
To manage Account group, you can run the same procedure as above.
Settings > Configuration > Deleted Account Group