You can change the sort order of accounts and their groups.
More > Configuration > Accounts Management > ⋮ > Modify Orders, or
Accounts tab > ⋮ > Modify Orders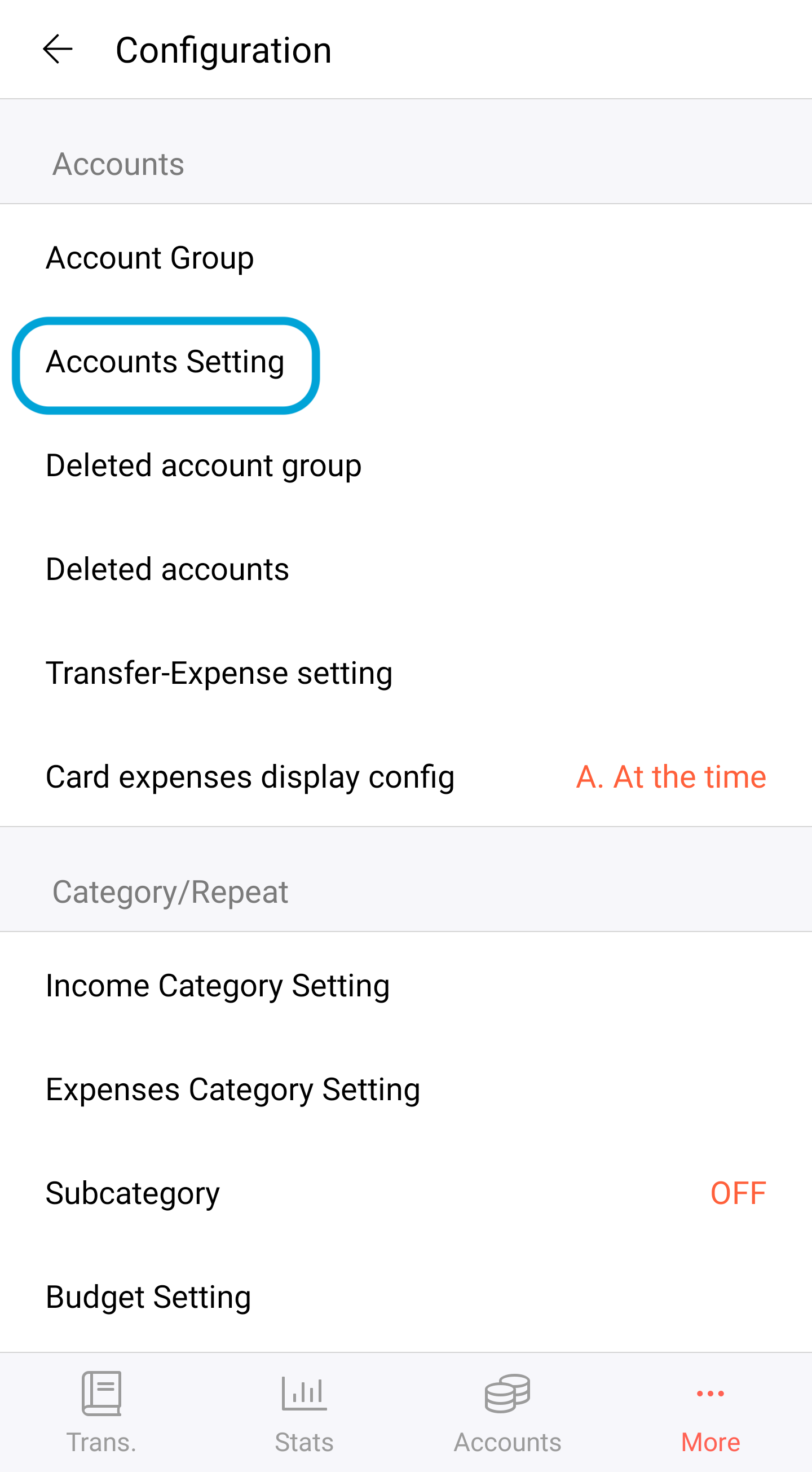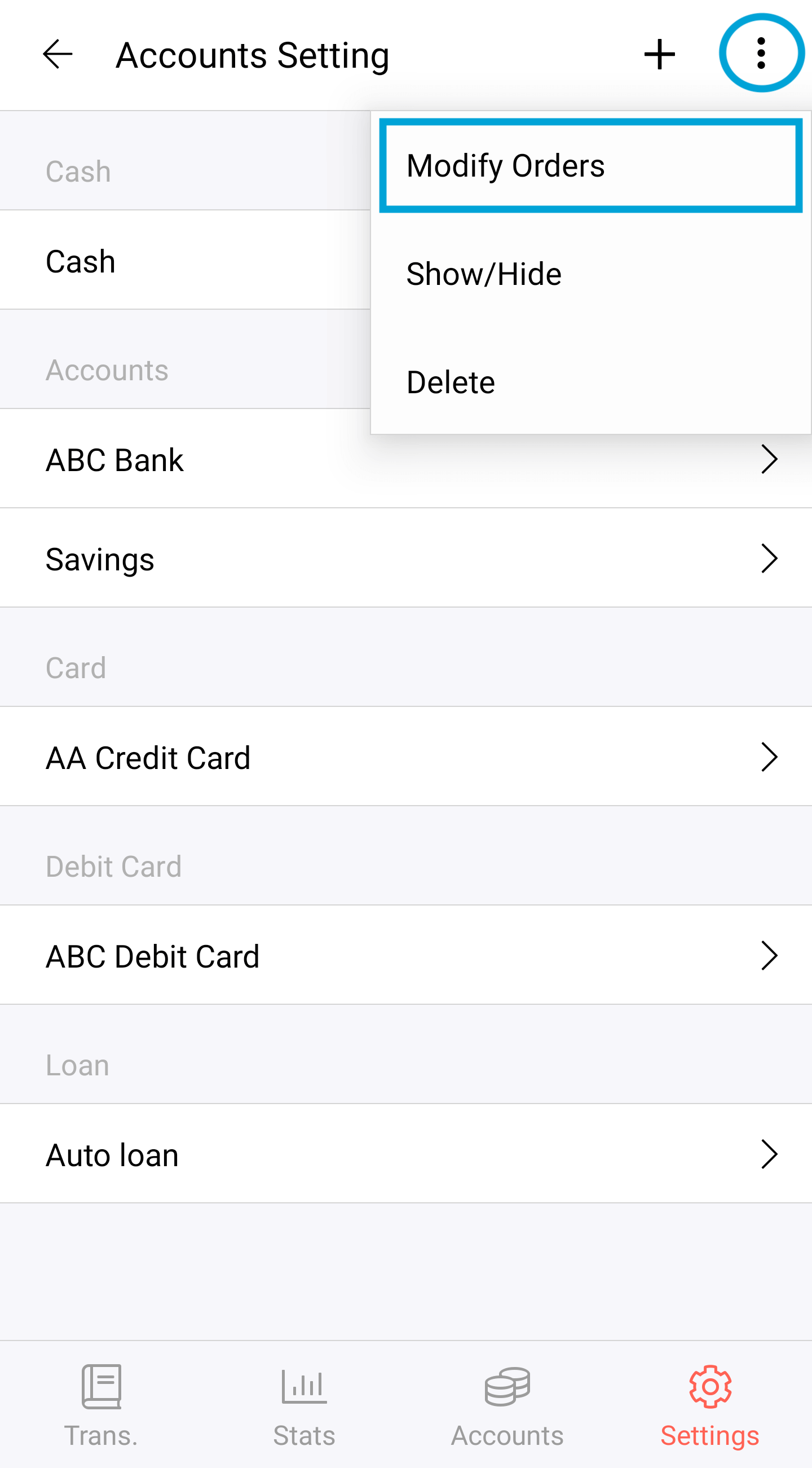 Tap Cash and confirm the check-mark next to it.
Then you can change orders with the arrow marks on the top.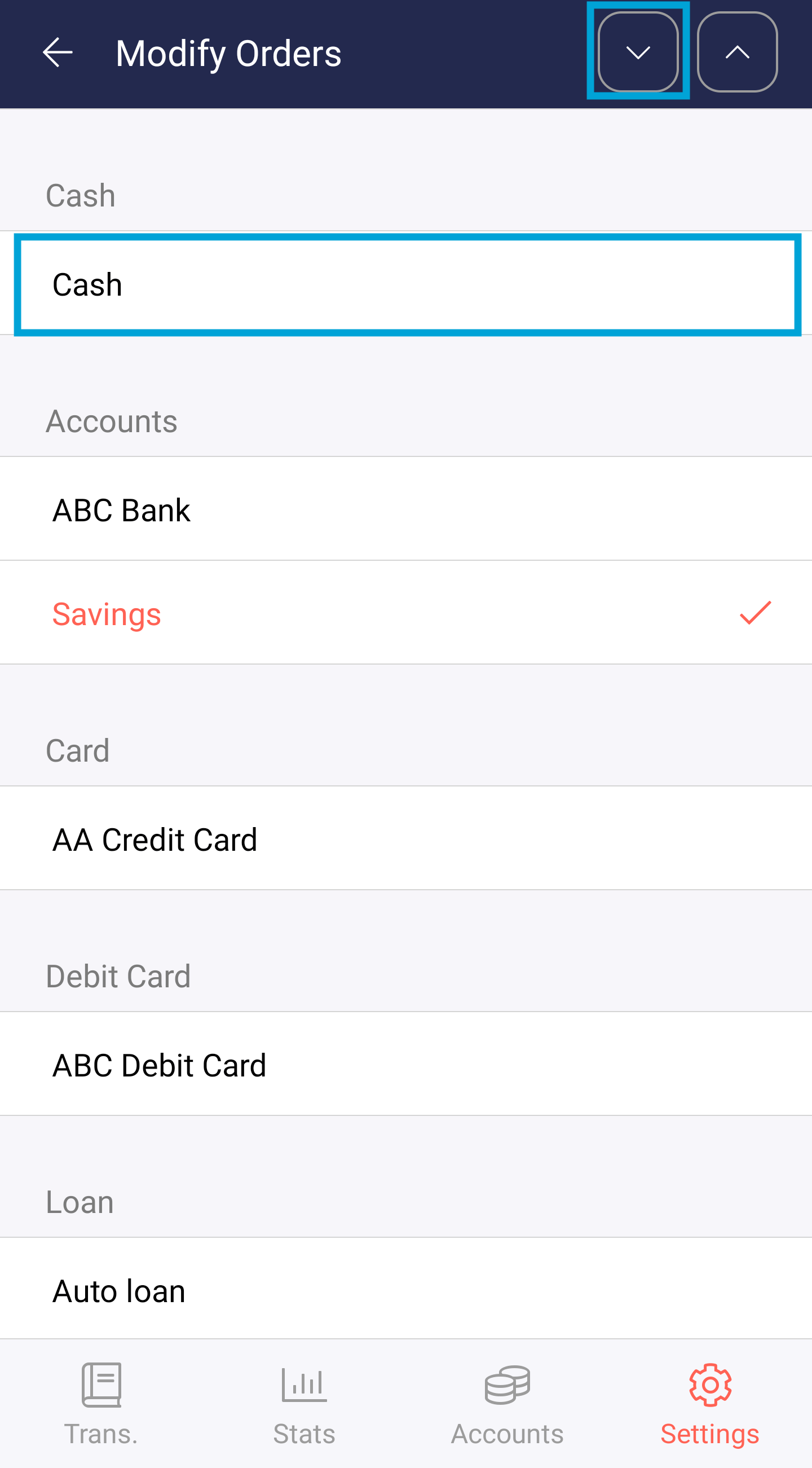 ※ NOTE ※
For example, if you move an account out of the group that was consists of only one account,
Money Manager automatically hides the group from the list.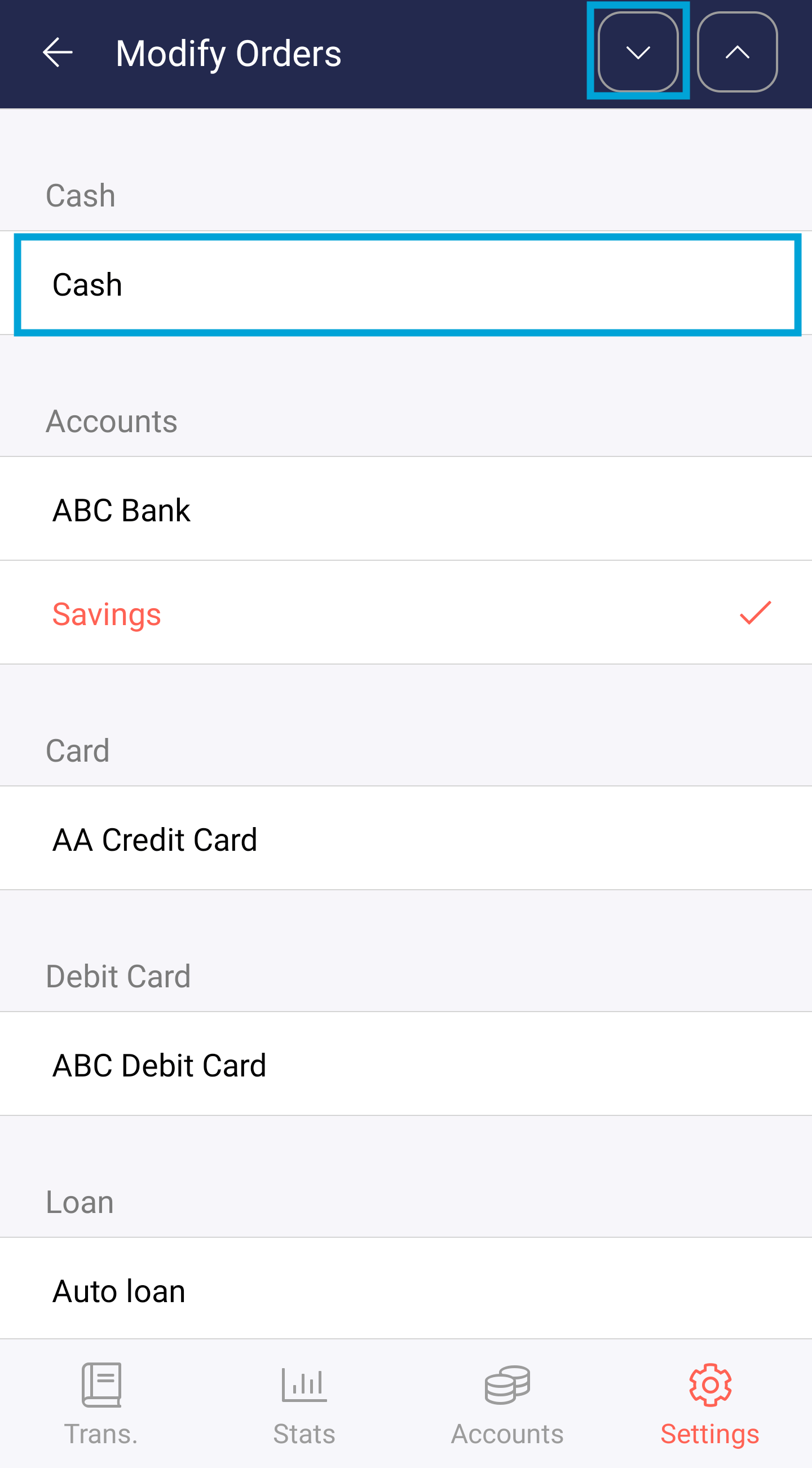 Should wish to make the hidden group appear again, tap the account that you have just changed and re-set the group name manually.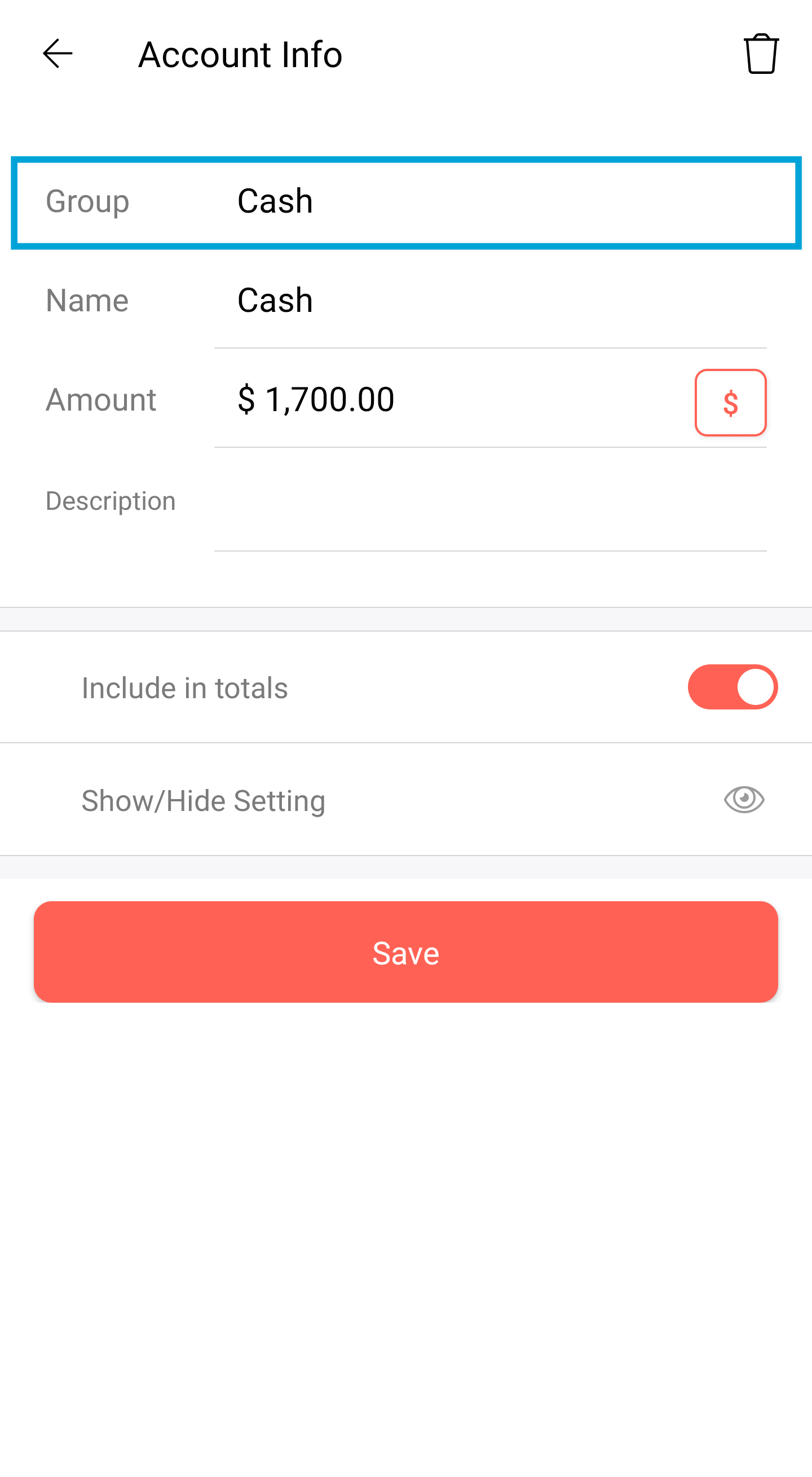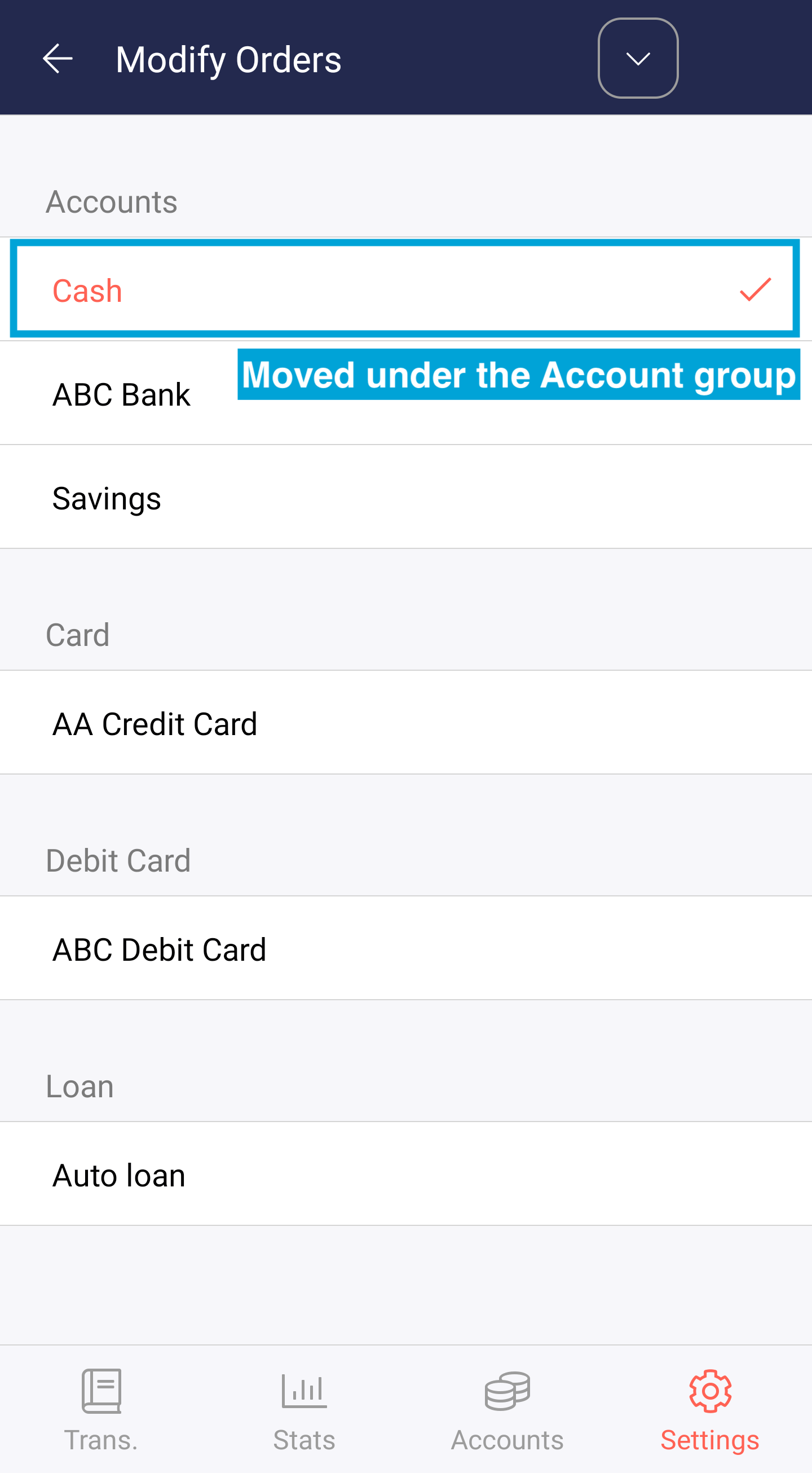 The Cash group has been re-appeared on the list of Account Group.