What is Account Hide?
This is a function that prevents the account you want from appearing in the account list when you add a new account and transaction history.
However, hiding an account does not affect the total amount and accumulated amount in the Account tab and the Trans. tab.
1. Go to the More tab at the bottom > Configuration menu.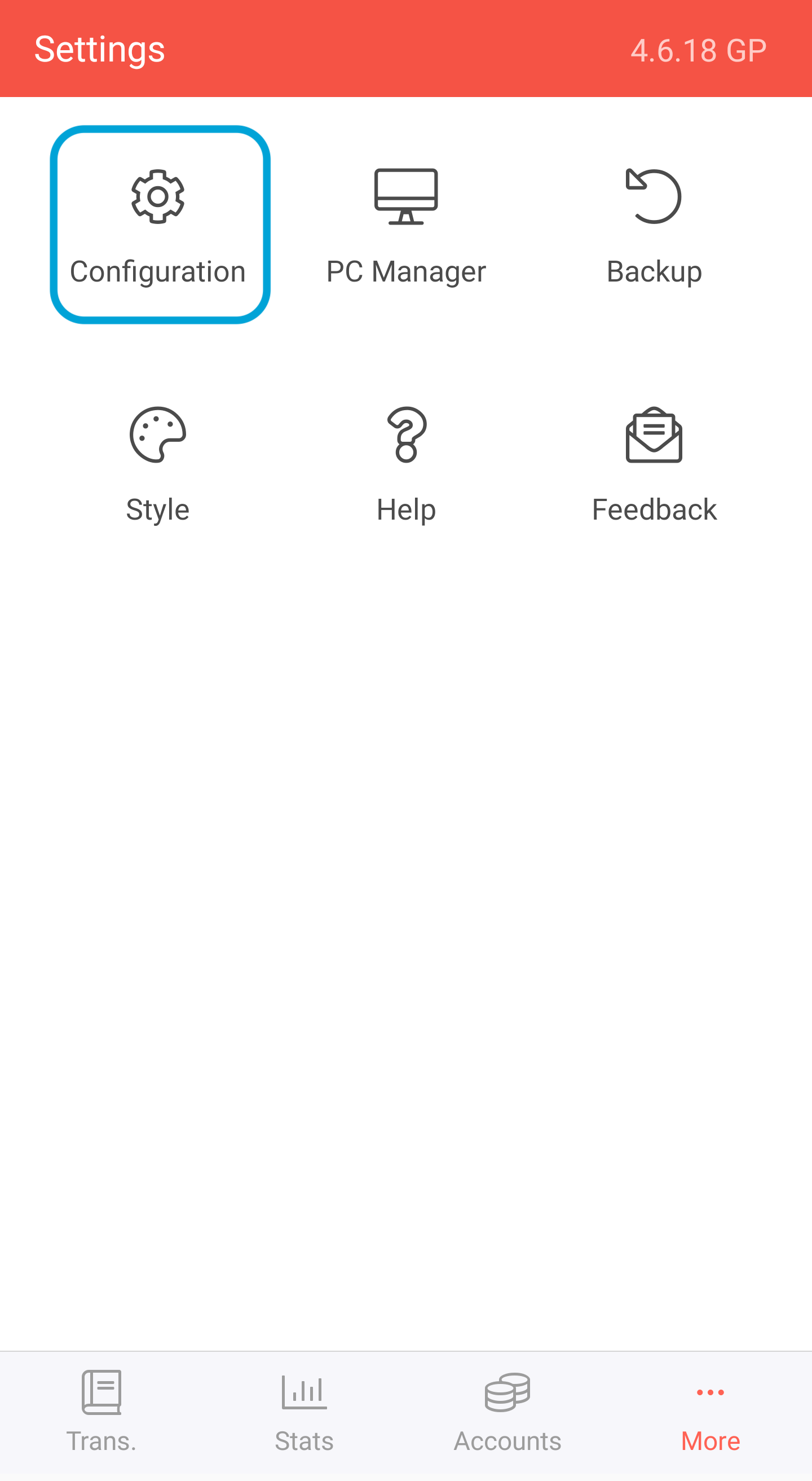 2. In the Configuration menu, click 'Accounts Setting'.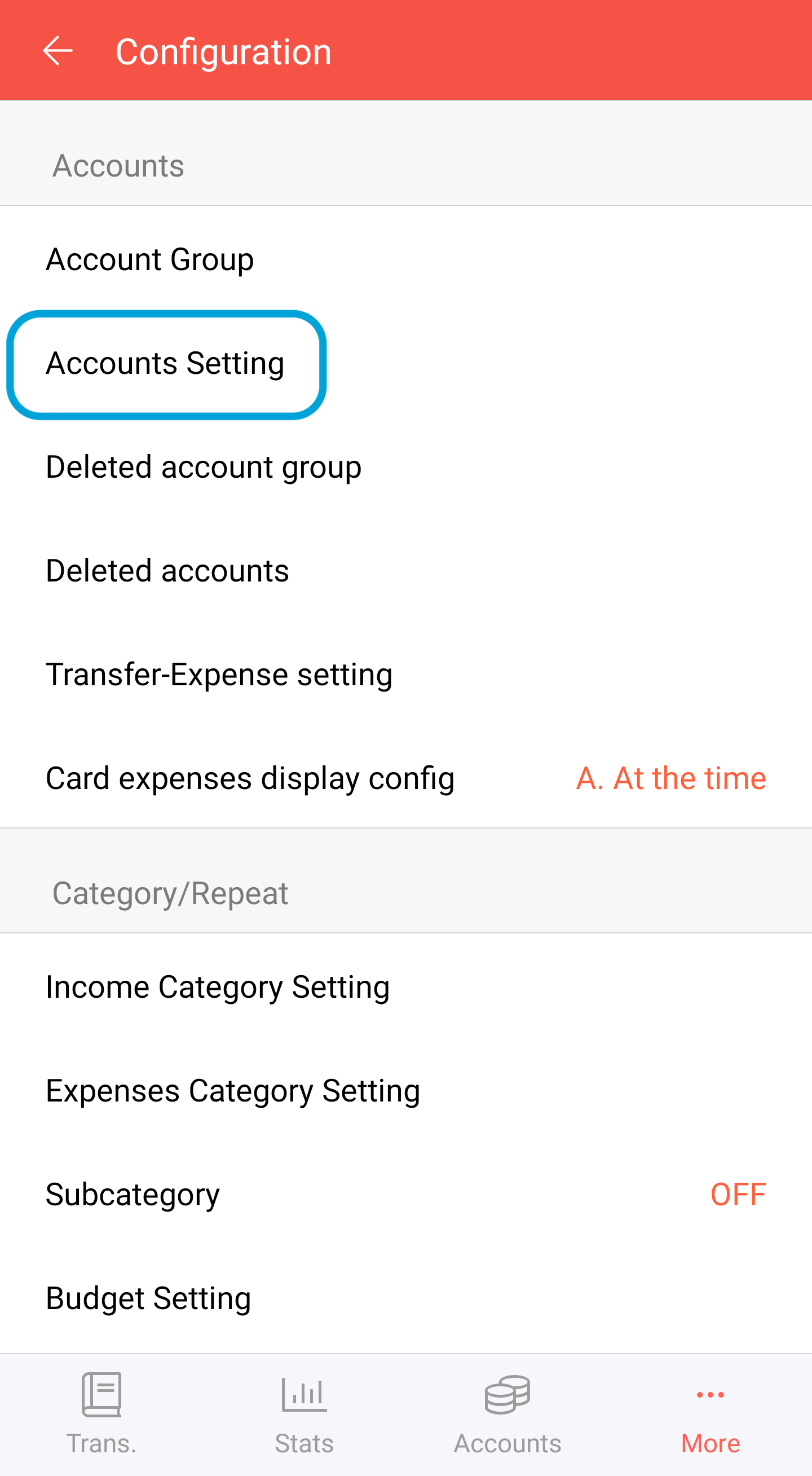 3. After entering and selecting the account to be hidden, click the 'Show/Hide' button at the bottom of the screen.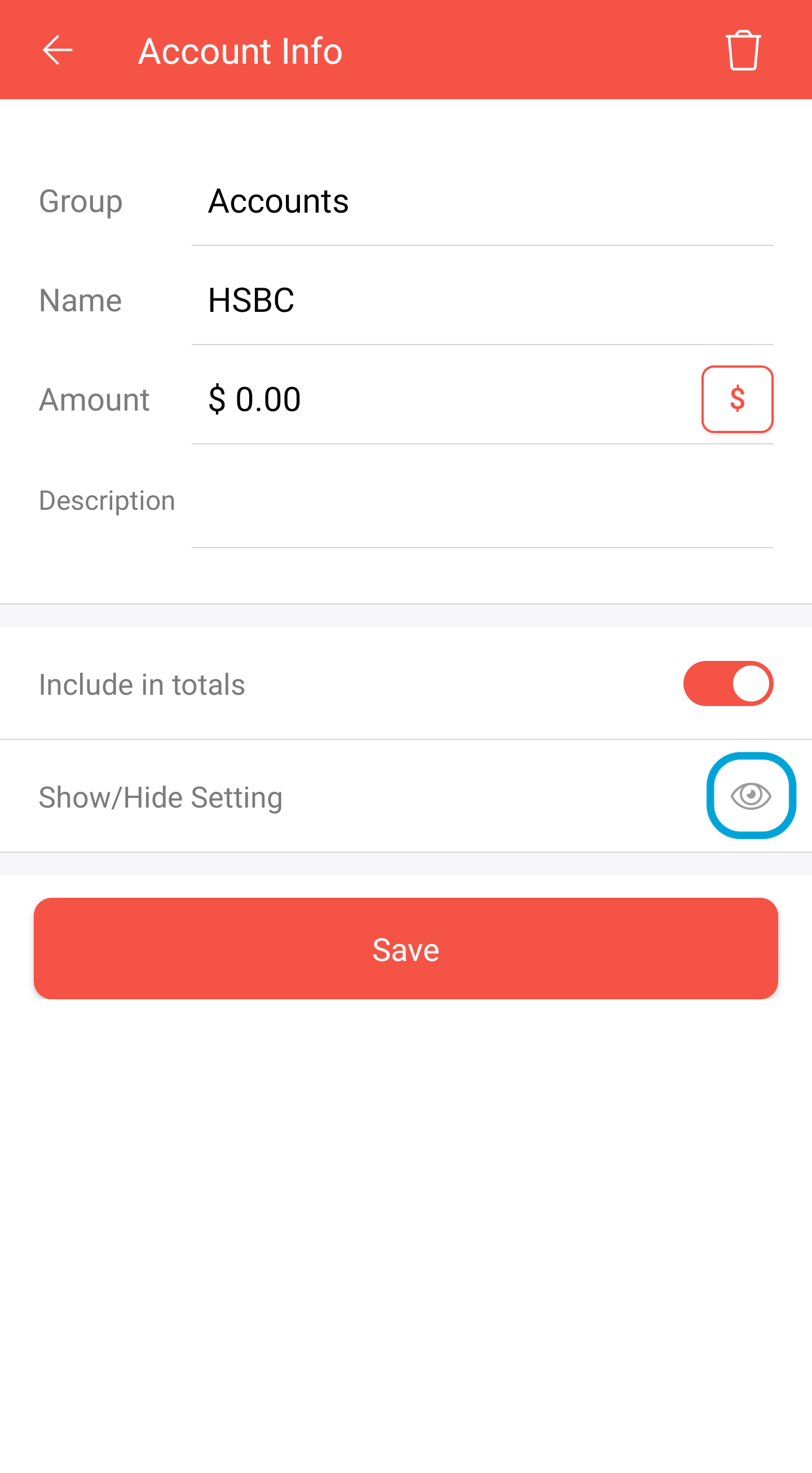 Once you click the Show/Hide eye-shaped button, it is displayed as below.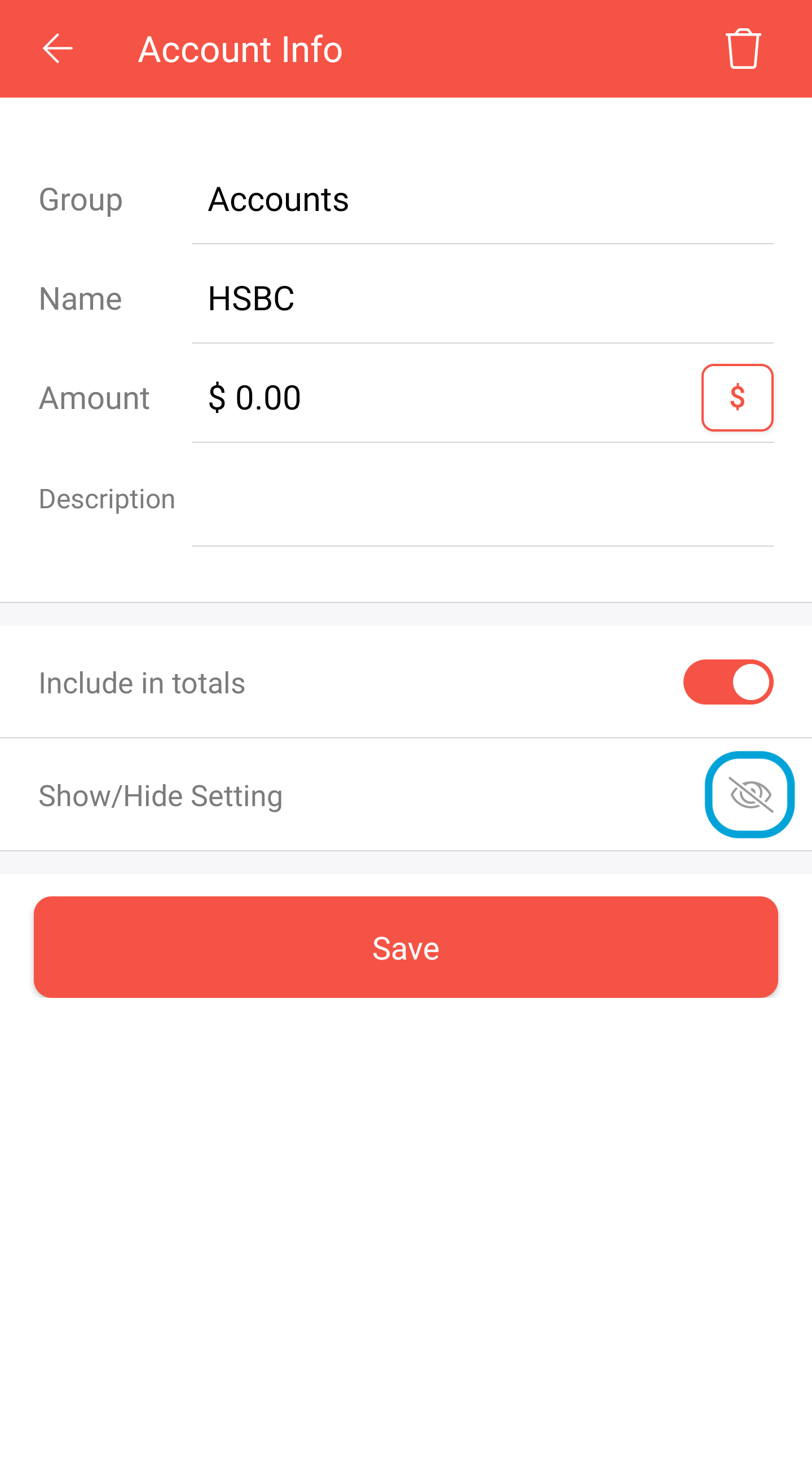 If you click the Accounts tab, you can see the hidden account is not displayed in the list.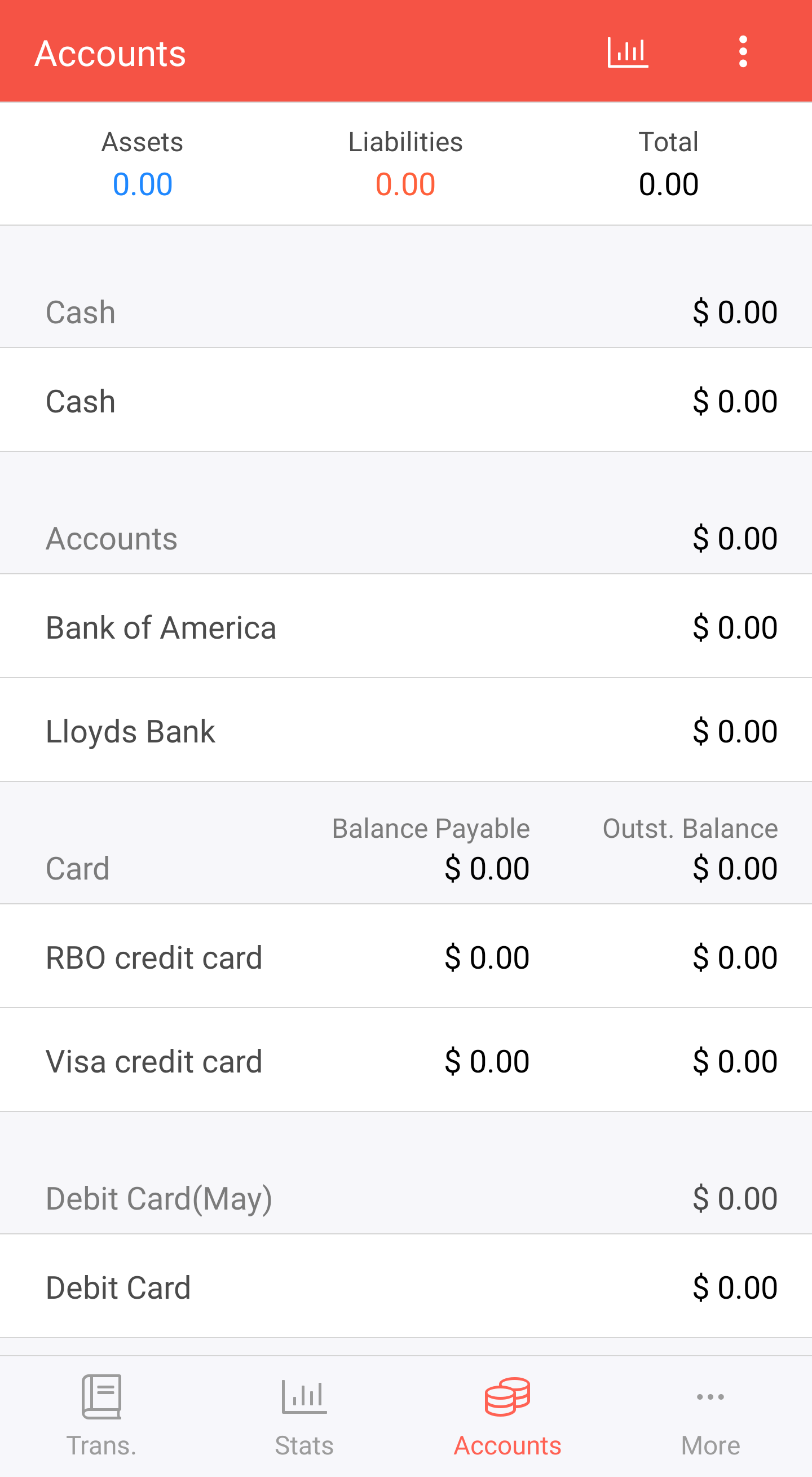 You can check the list of hidden accounts by the Accounts tab.
Clicking the 「⋮」 button in the upper right corner > Clicking the Show/Hide
You can change the hidden display immediately by the eye button.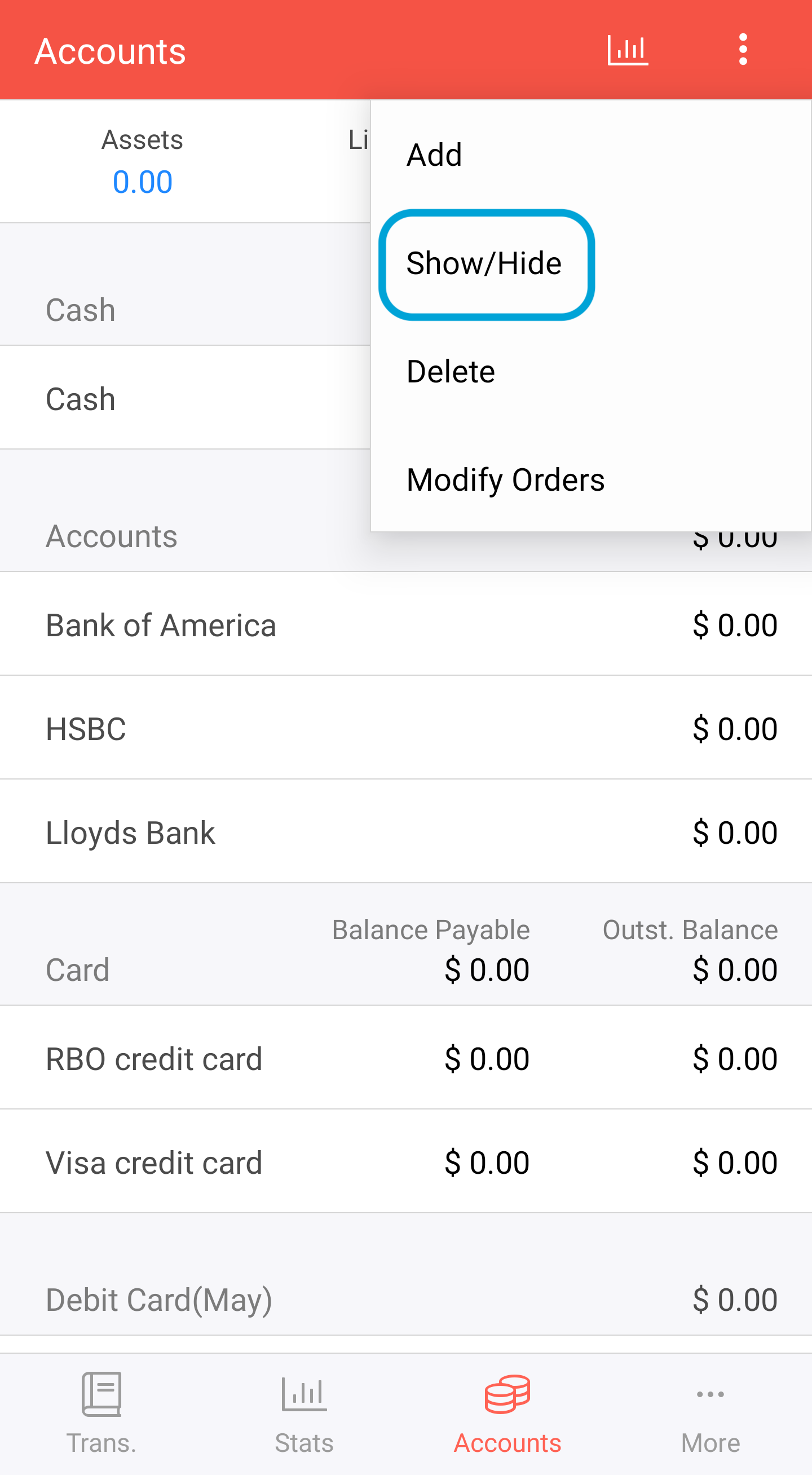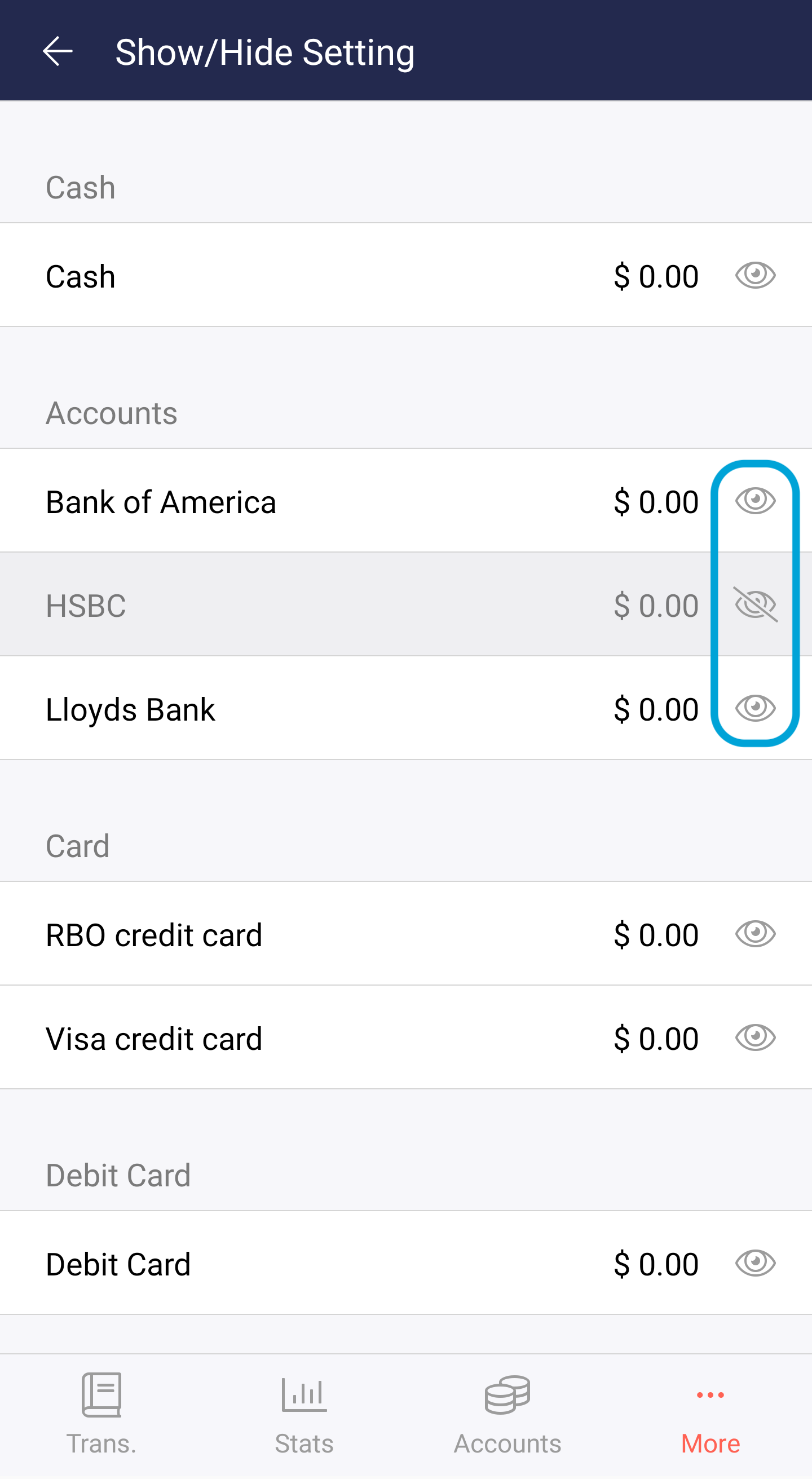 Also, hidden accounts are not displayed in the list, but the amount of hidden accounts is reflected in the total amount.
For example, if the income amount is entered as $50 in HSBC and the account is hidden,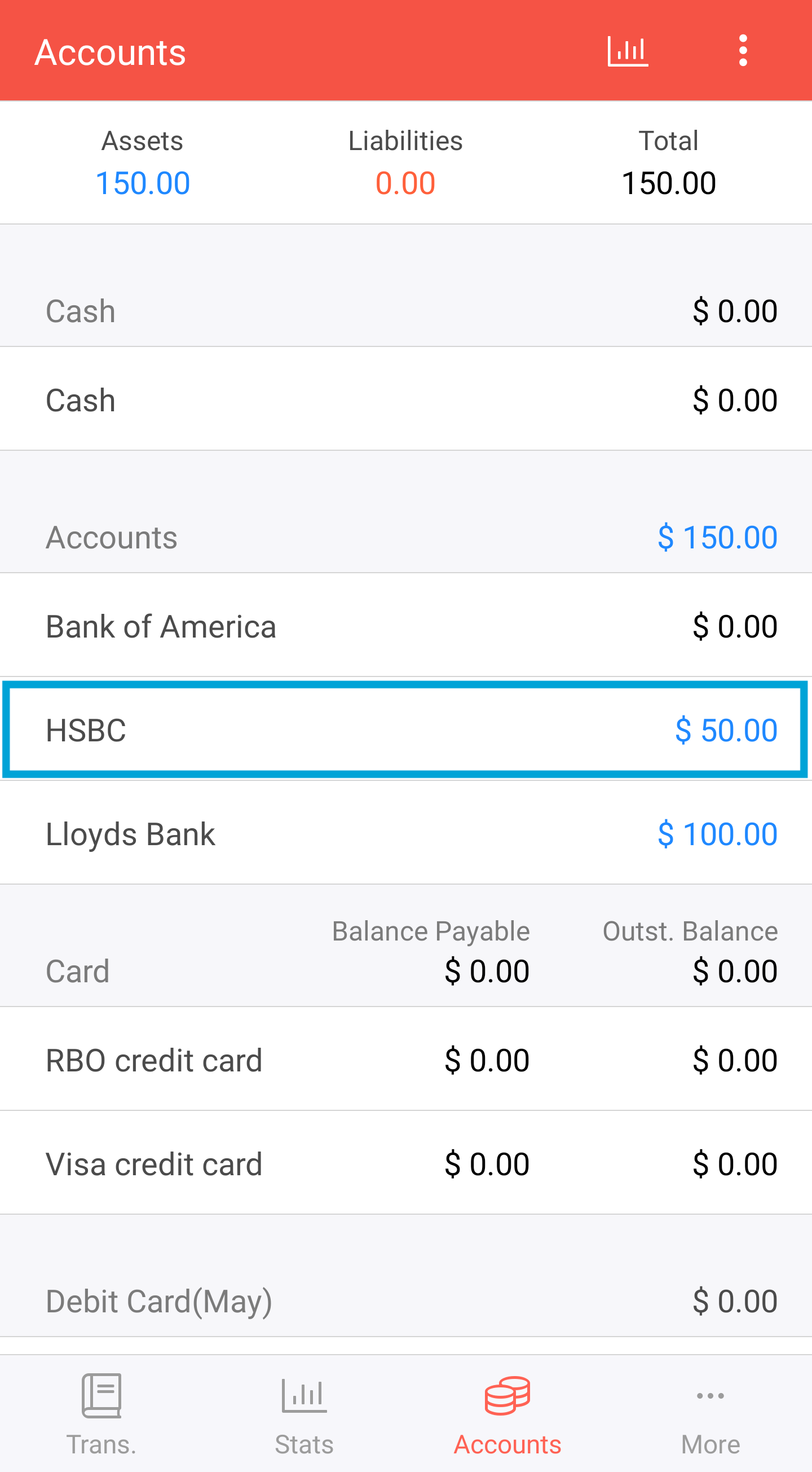 HSBC is not visible in the list of accounts as shown below, but you can check that the amount is included in the total amount.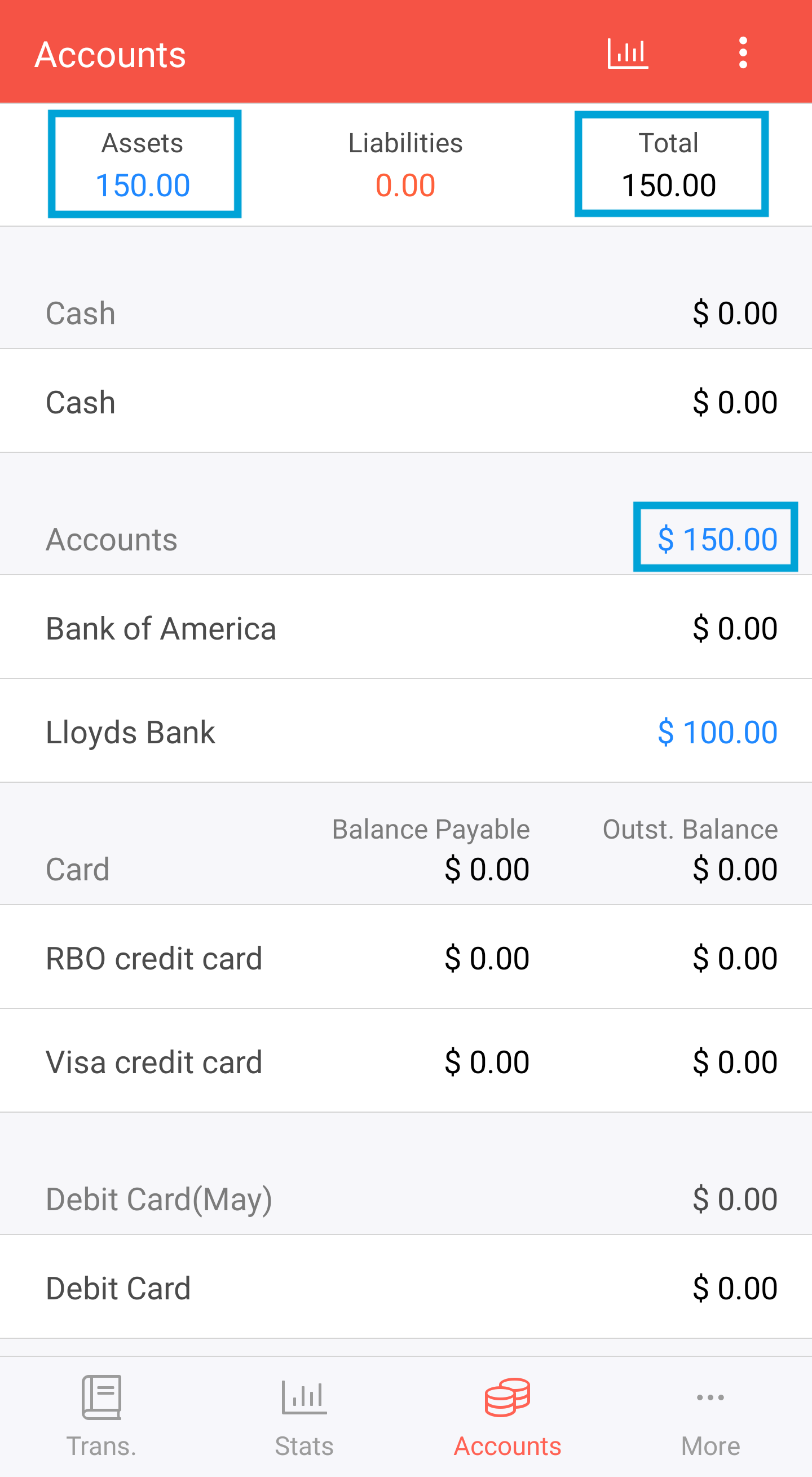 [Display accounts list all at once]
If the 'View by group' button on the right side of the black bar that is displayed when you click the 'Account' column when writing expenses is classified,
the list of entered accounts is displayed at once and you can see that the hidden 'HSBC Bank' is not displayed at the bottom of the screen.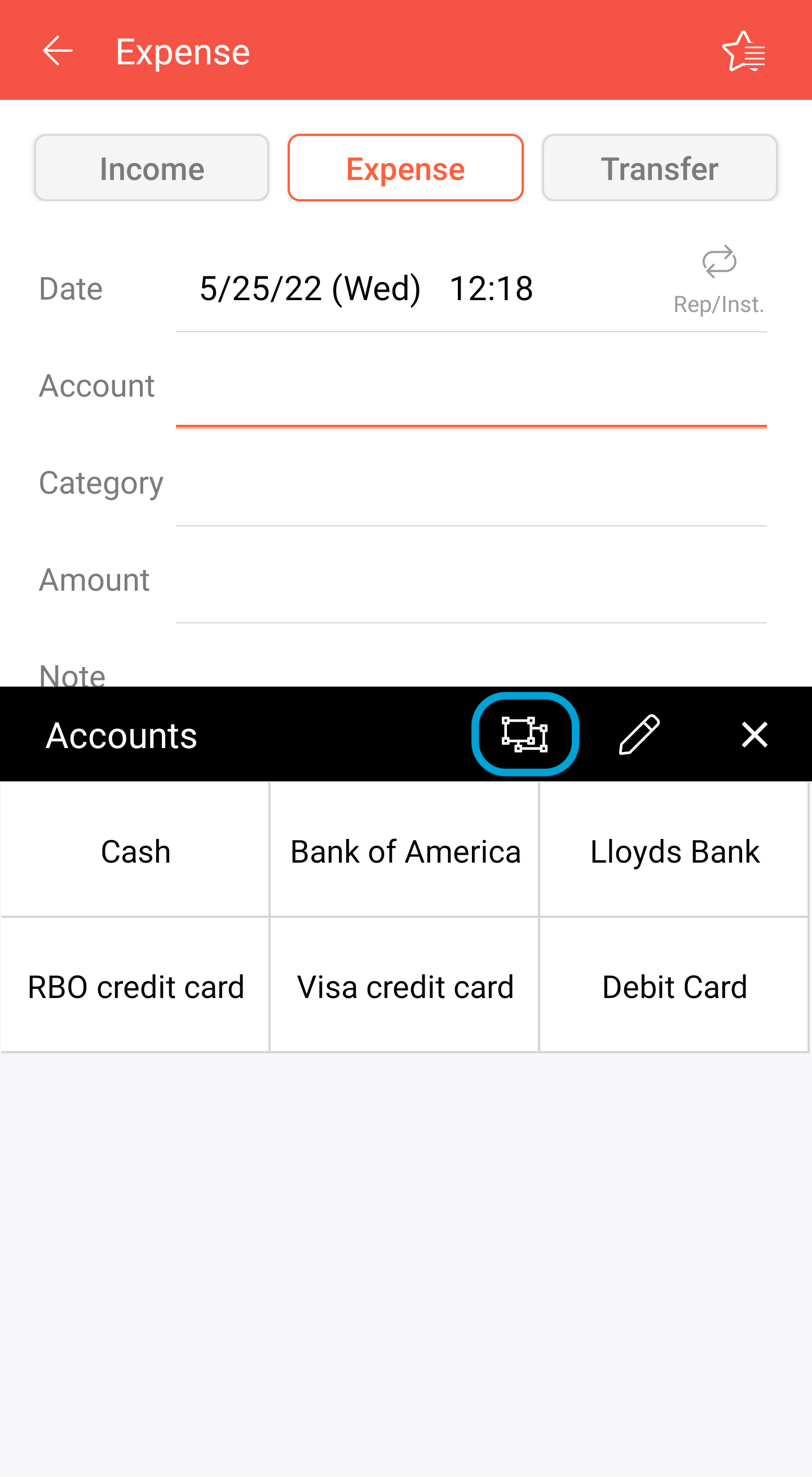 [Display the list of accounts as a group]
If you want to display the account list as a group,
click the 'View as Group' button on the black bar at the top of the account list.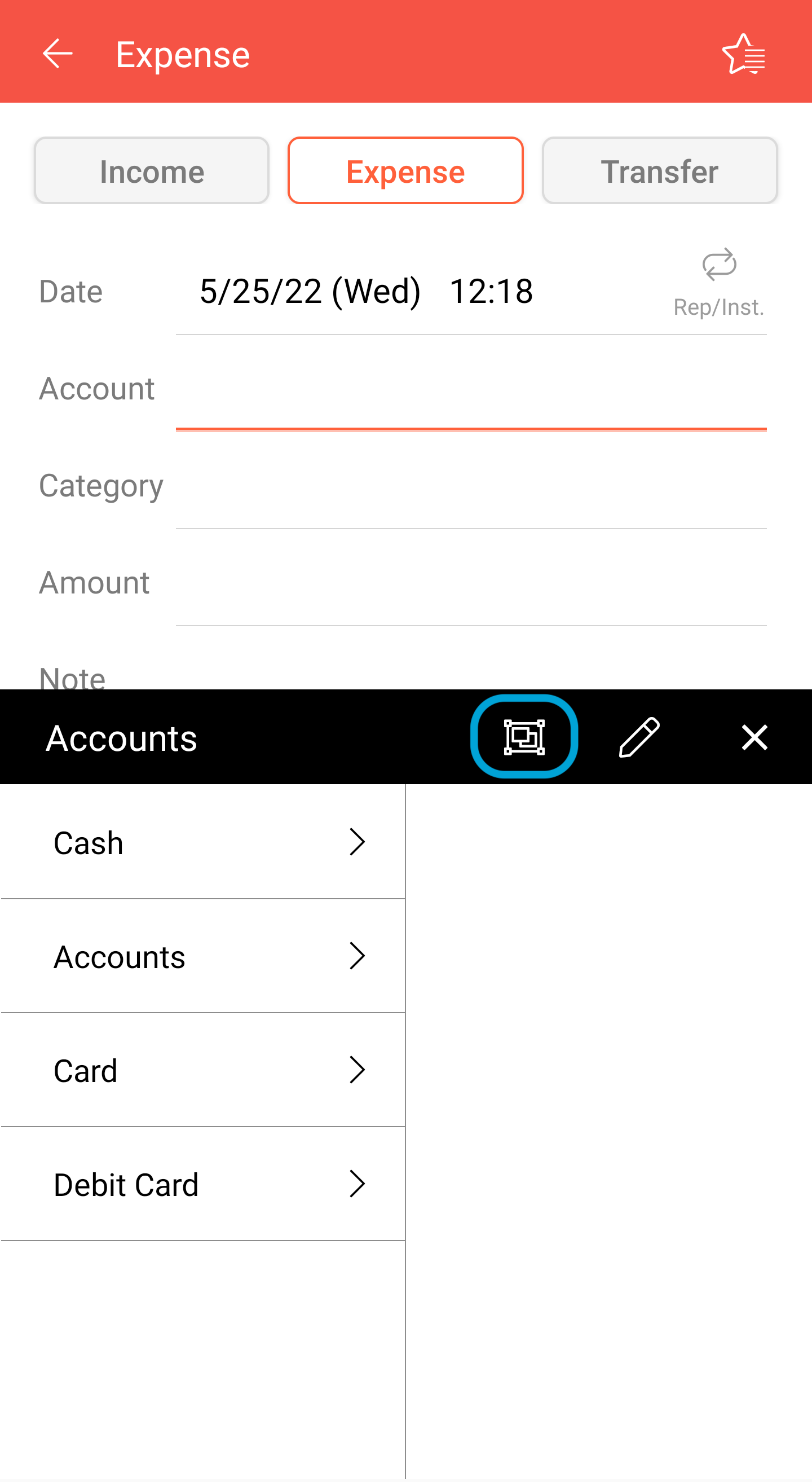 If you click the account list displayed as a group,
the detailed list of the account is displayed and you can check the hidden account that is grayed out, HSBC, as shown below.