The automatic backup feature helps you backup data on your device regularly.
The time of the backup is when you press the back button on the "Trans." tab. The backup data remains up to 7 days.
The auto-backup function works within your device only, so the backup data will be removed if you initialize your device.
More > Backup > Device restore on device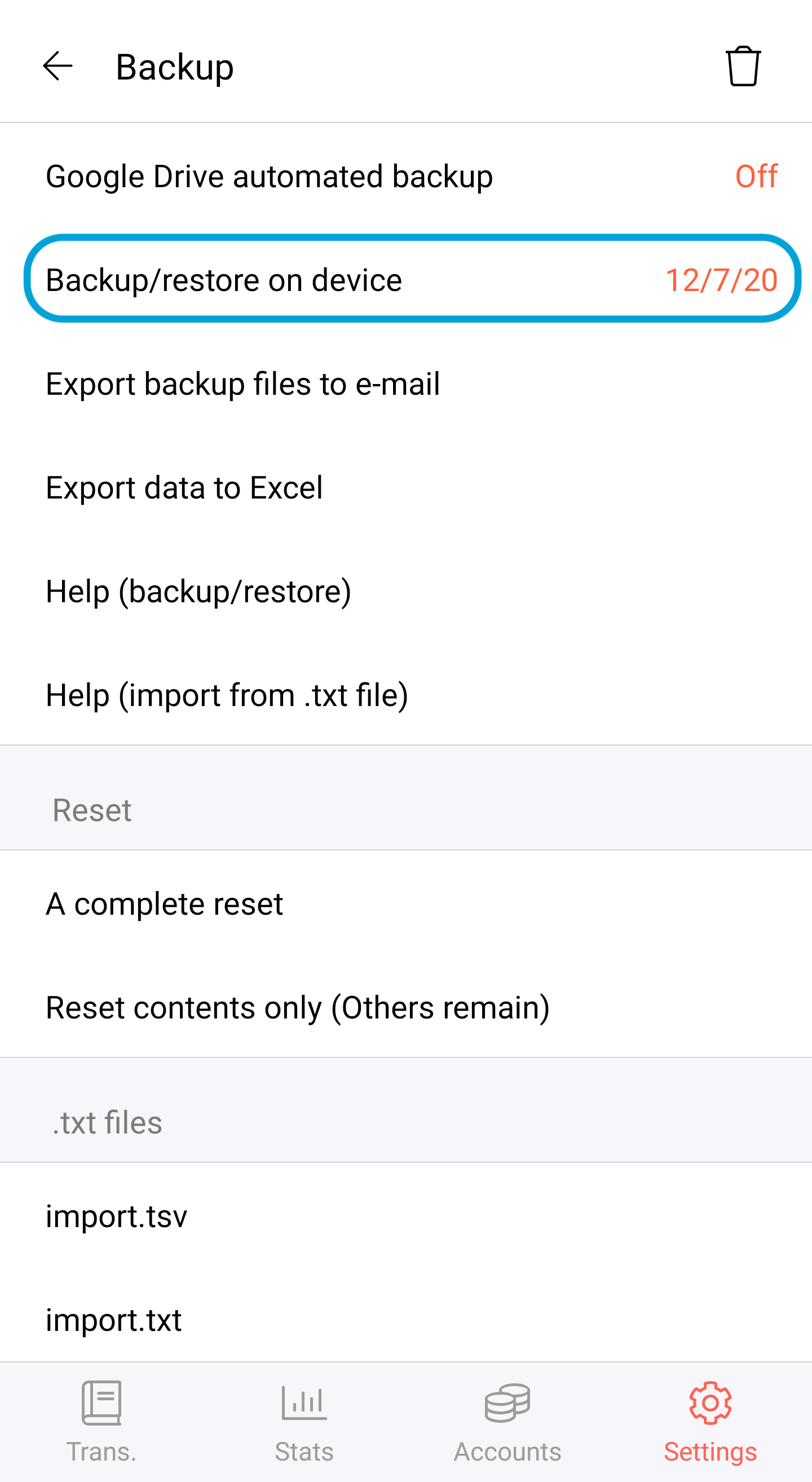 To recover your data, select the backup file that you wish to restore and confirm.