1. Android to Android
If you wish to transfer the data from your old device to a new Android device,
1) Old Device: Money Manager > Settings > Backup & Restore > Send Backup File Email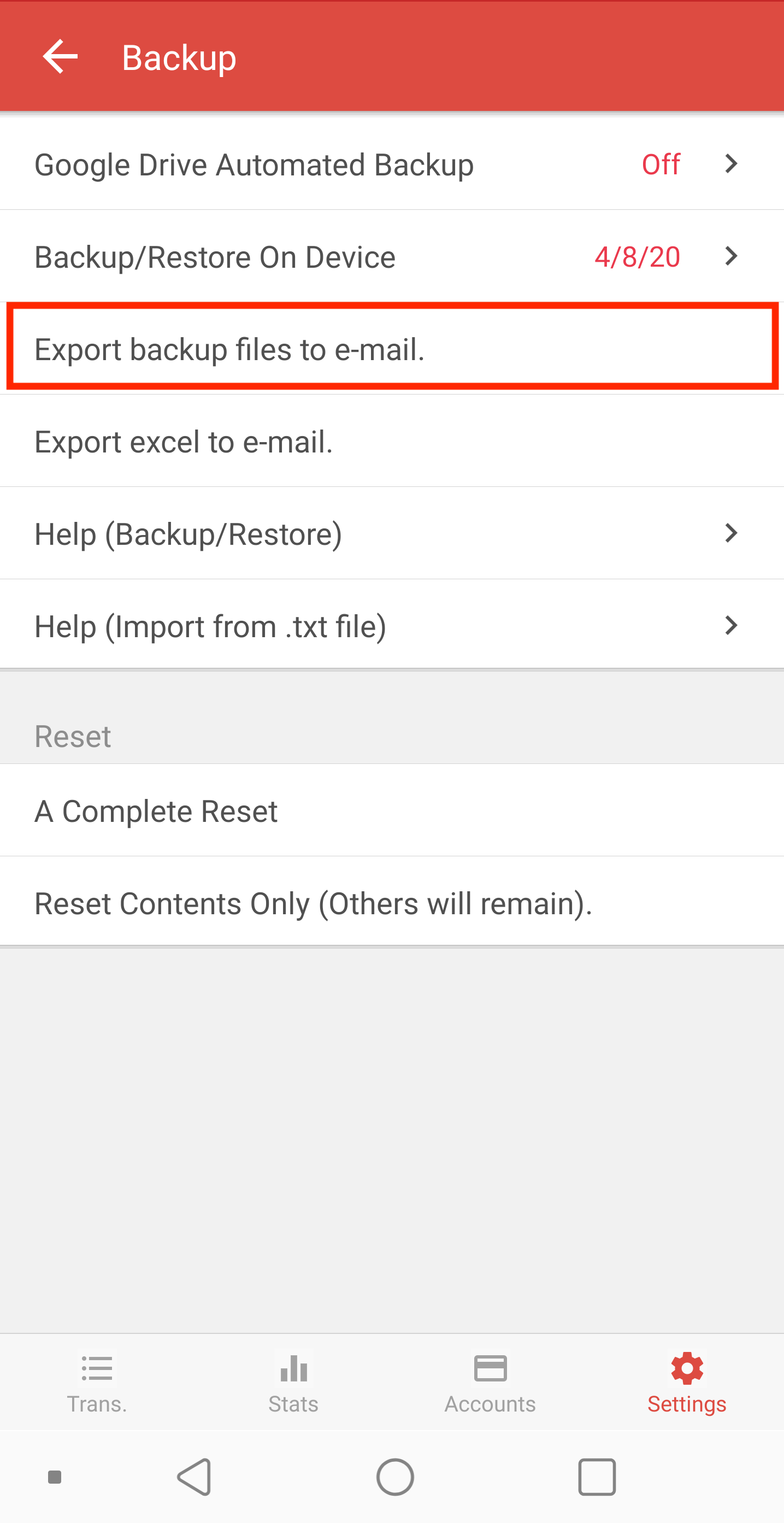 2) New Device: Money Manager > Settings > Backup/Restore > Backup/Restore On Device > Select the backup file you downloaded > Restore on your new device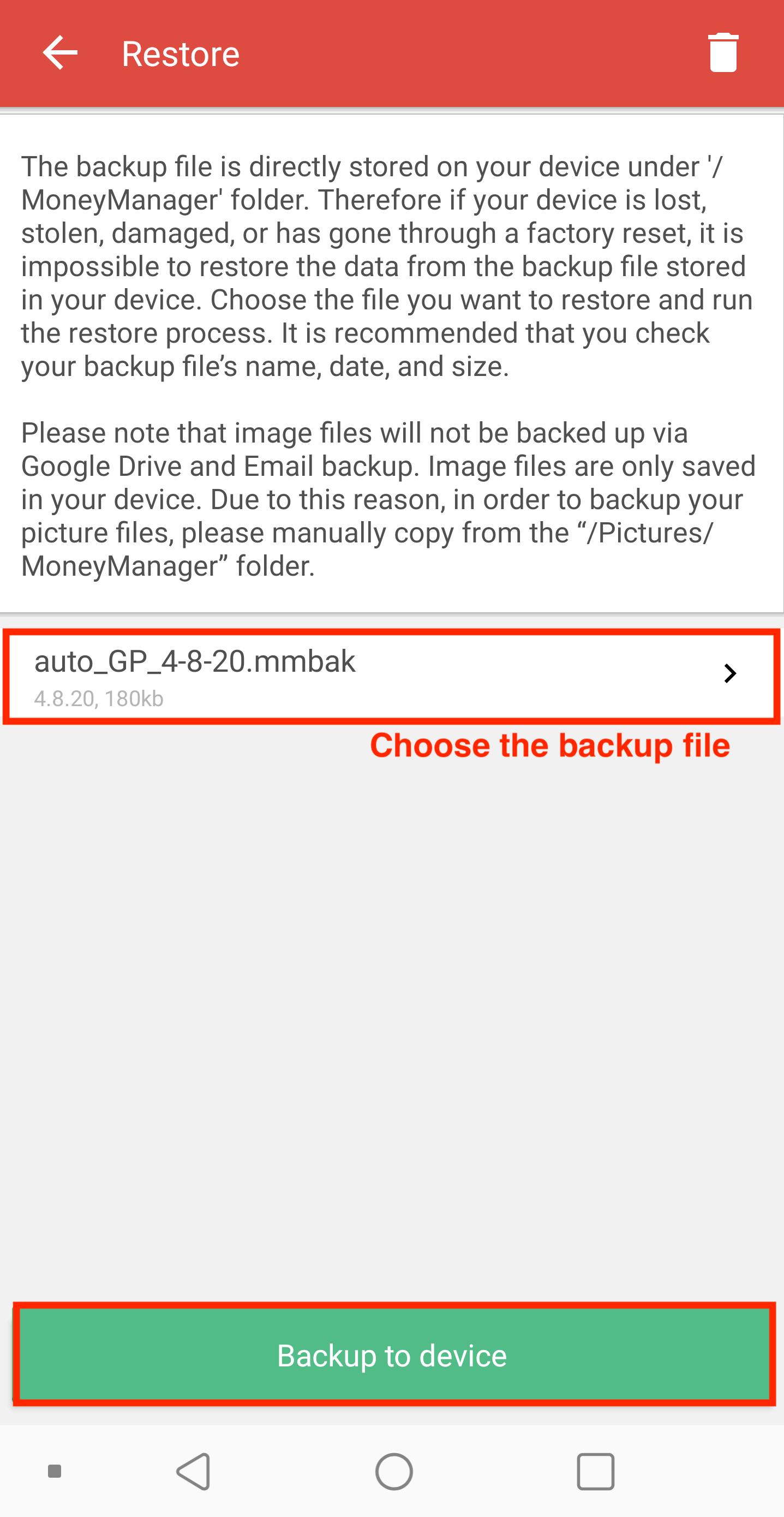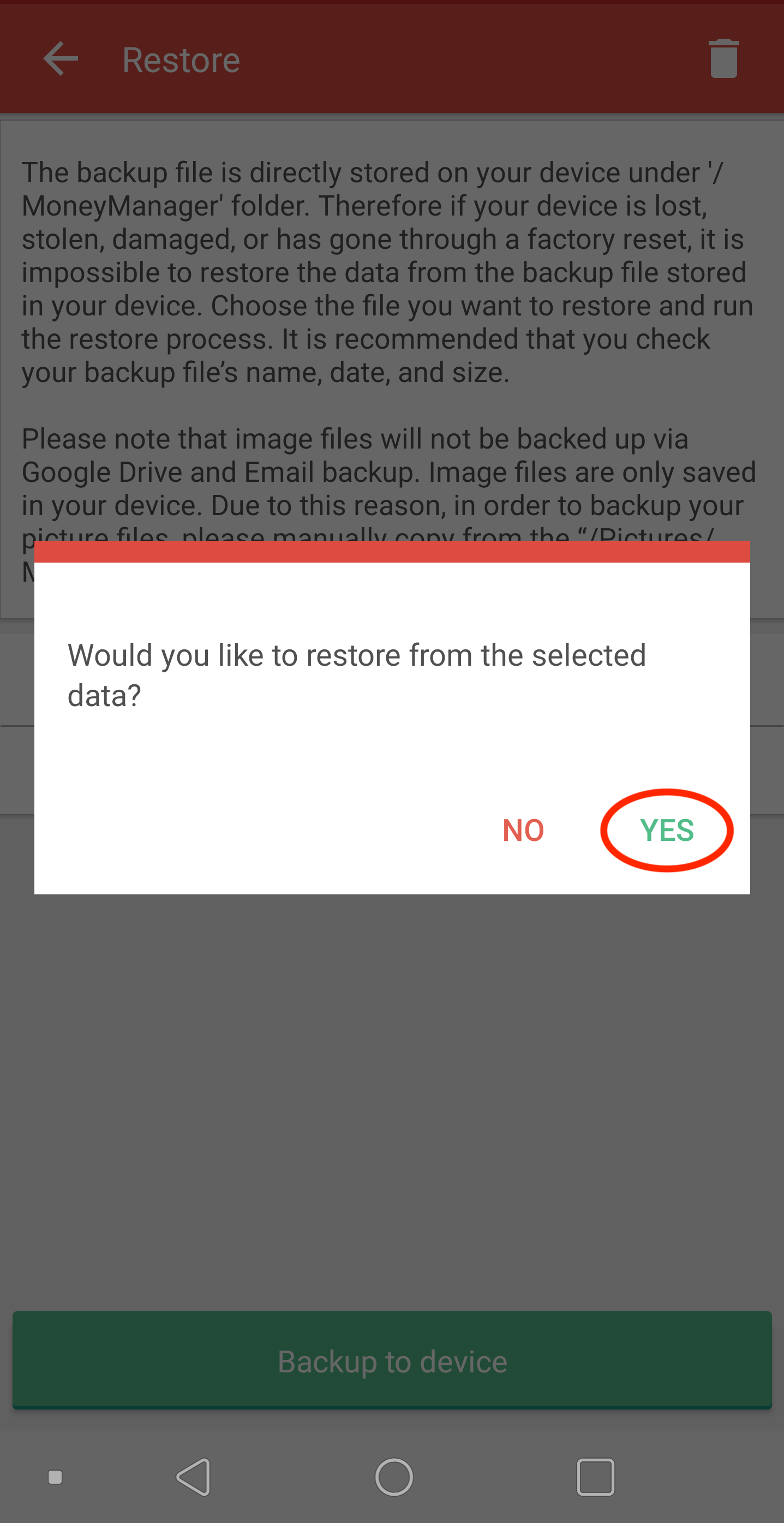 However, if the above methods do not work, we suggest you may use an alternative solution which using a PC.
2. Restoring your data by using PC
1) Connect your device to a PC
2) find /MoneyManager folder from your device's storage
3) Copy & paste the backup files(money.sqlite, money_androidsqlite, backfile.MoneyManager2) to /MoneyManager folder.
4) Go to Money Manager App
Settings > Backup & Restore > Restore on this device > Select the file which has just ported
If "/MoneyManager" folder does not appear, you may paste the files to any other folder (e.g. /downloads).
* Please note,
1) MoneyManager folder has not been created on your yet, please run the Money Manager application first then check once the folder has appeared after the initial launch of the application
2) The actual location of the data is
Paid ver.: /Android/data/com.realbyteapps.moneya/database/money_adnroid.sqlite
Free or Premium ver. : /Android/data/com.realbyteapps.moneymanagerfree/database/money_adnroid.sqlite
If you download this, that file is a backup itself, and if you overwrite it, that is considered as a restore.