This section enables you to choose which accounts' income/expense will be reflected in your total. Just tap the accounts to enable/disable whether the account's value should be added to your weekly/monthly/yearly total.
This feature is particularly useful for assets such as time-deposit where it does not have to be included in your day-to-day transactions.
At Settings > Configuration > Accounts Management,
please choose the account which needs to be excluded in your total.
On Account info page, in order to exclude the account from your total, please disable "Include in totals" and save.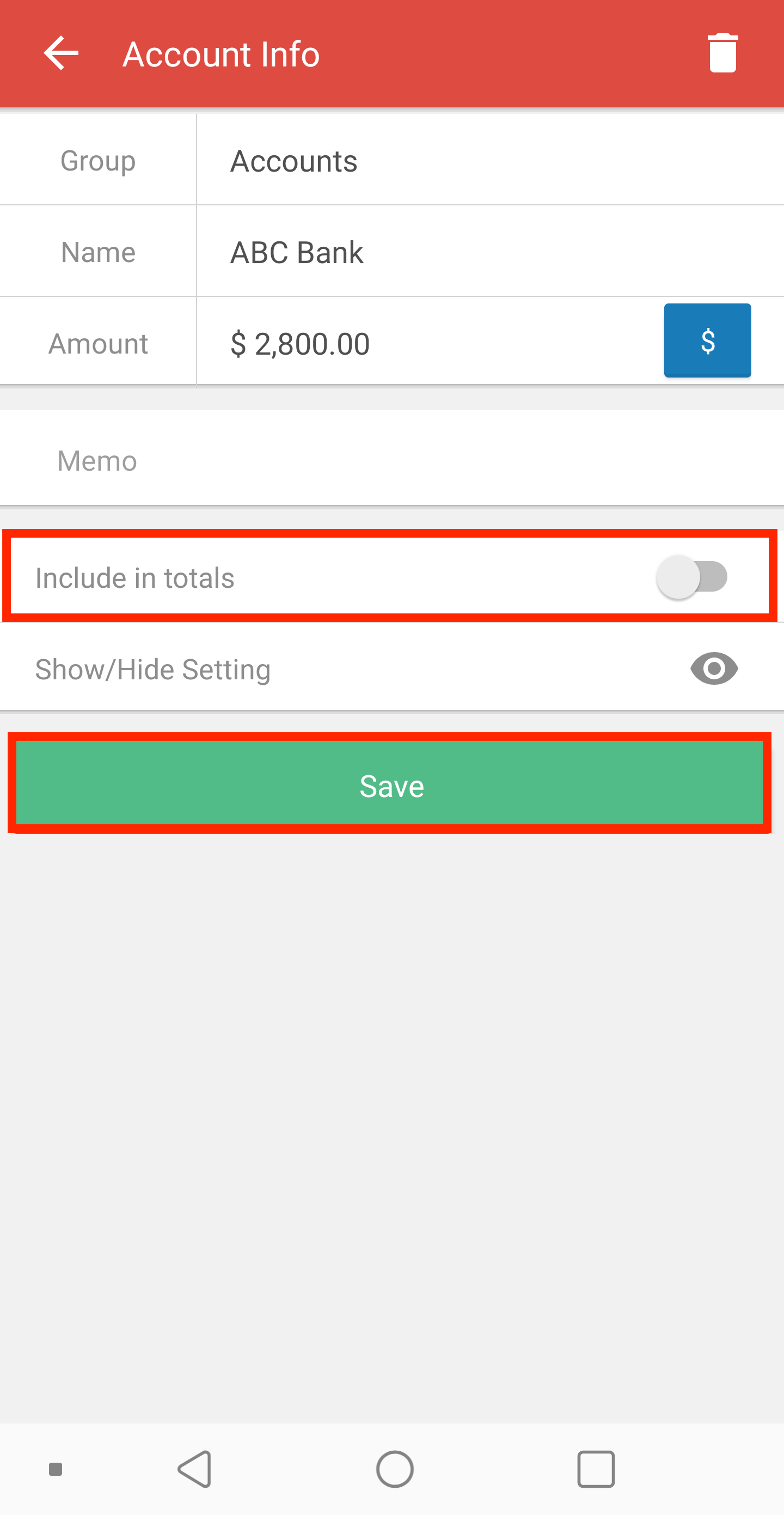 In Accounts tab, you can see that the account has been excluded from the total with the black color font.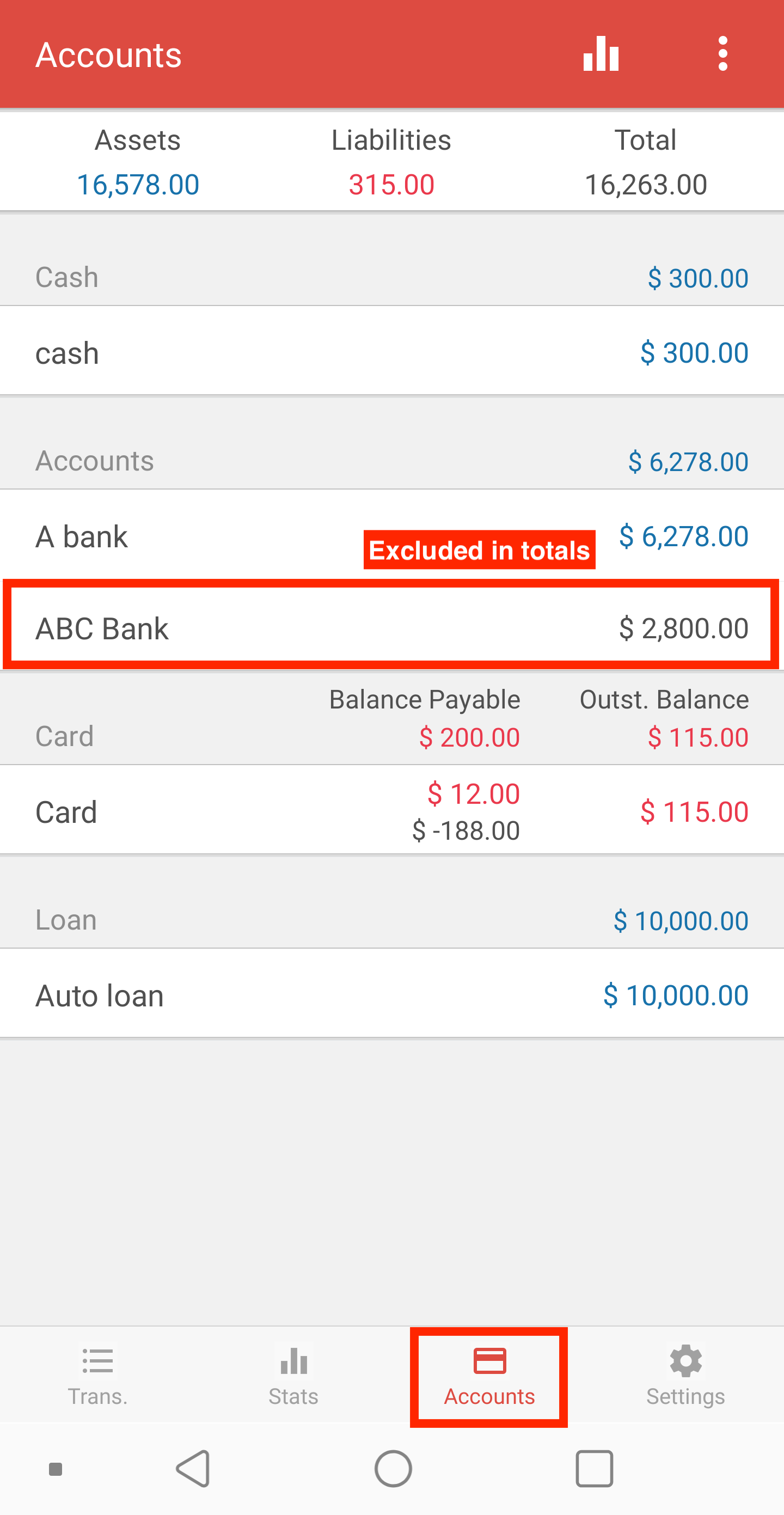 Plus, you can access Account Info to do the same, from the Accounts tab.
Accounts > choose an account > Edit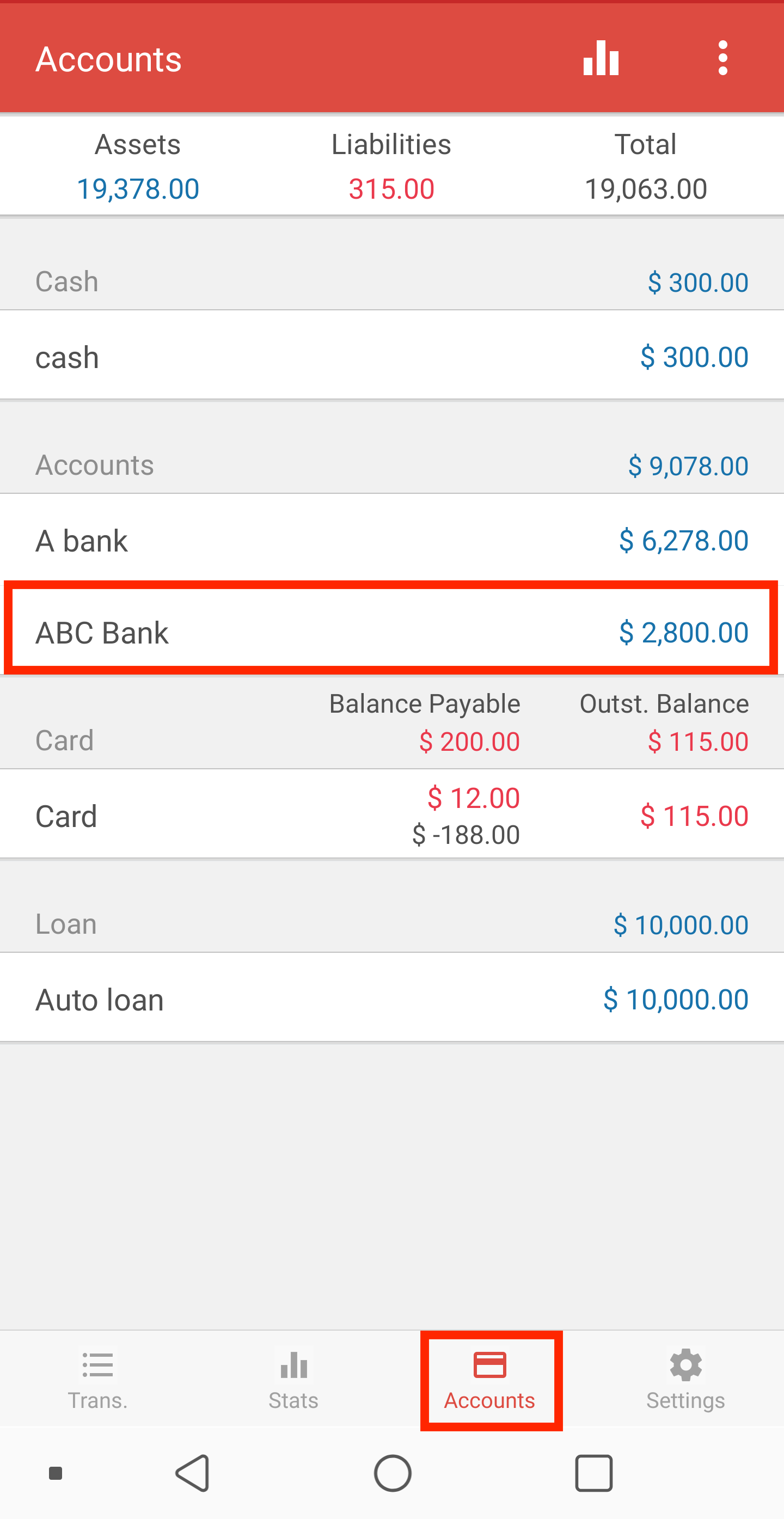 ※ Note ※
Please note that the excluded amount would be applied only in the Accounts tab.
The Trans. and Stats tab would show the total amount regardless of this setting.