When you bookmark your most frequently used income, expenses, and transfer details, it is much more convenient to record your spendings as you do not have to record the same data each time you make a transaction.
1. Bookmarks can be marked at the editing screen of your expenses.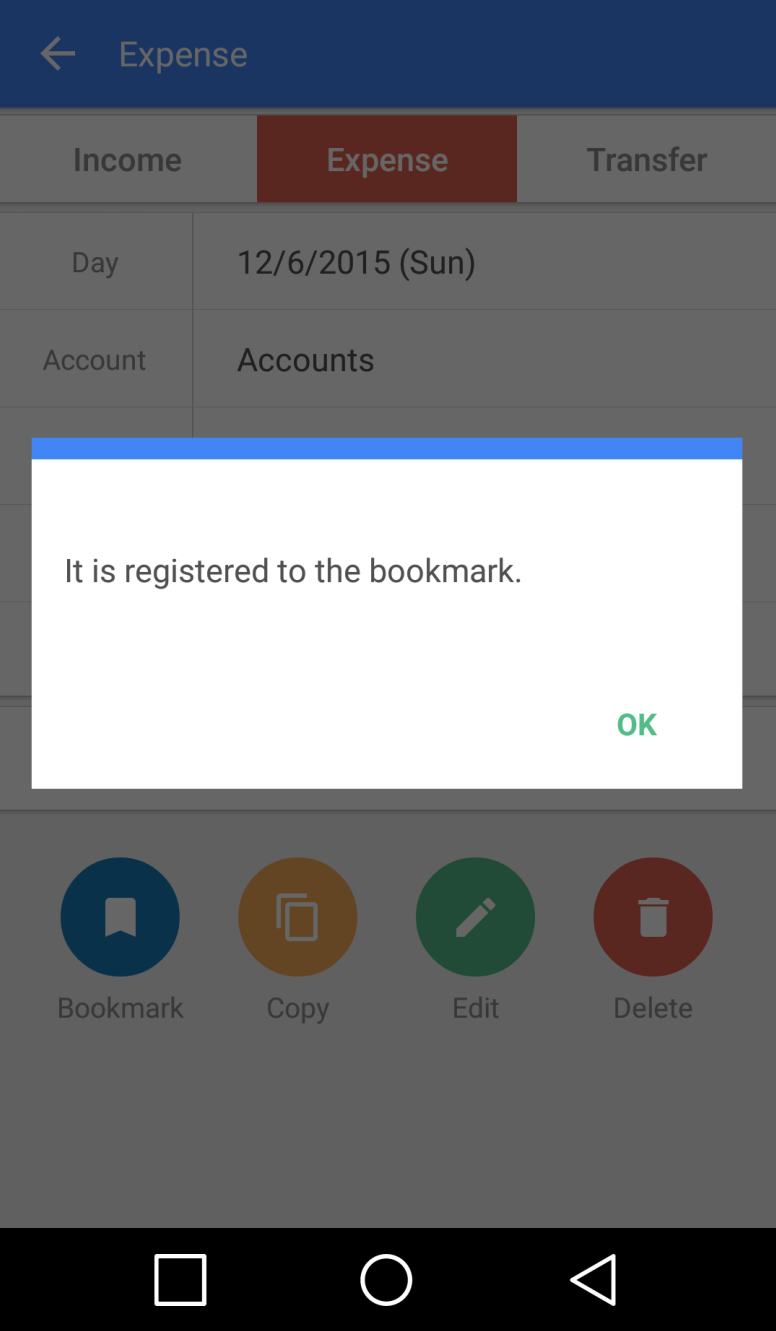 2. You can review your bookmarks at the  "Bookmark" tab that is located at the right-hand corner of the "Trans" tab.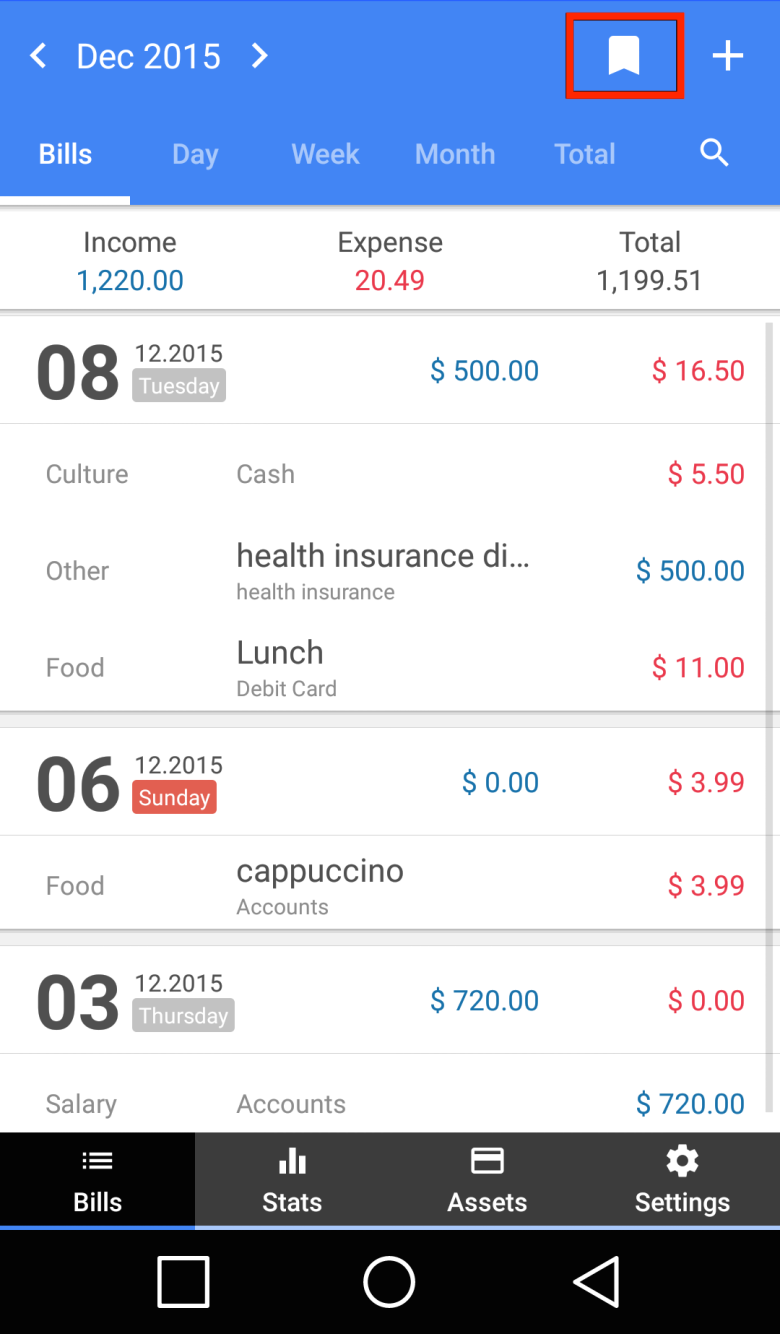 3. As you can see below, it has now been added to your Bookmark.